David Cassidy, teen idol and former Las Vegas performer, dies
November 21, 2017 - 6:43 pm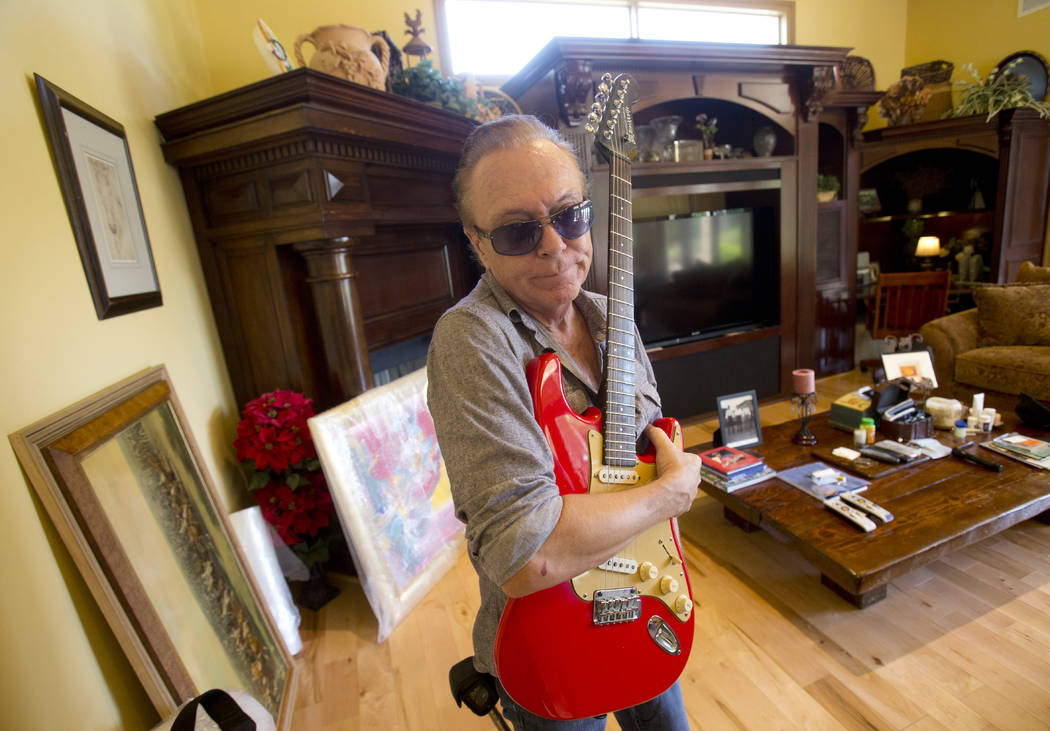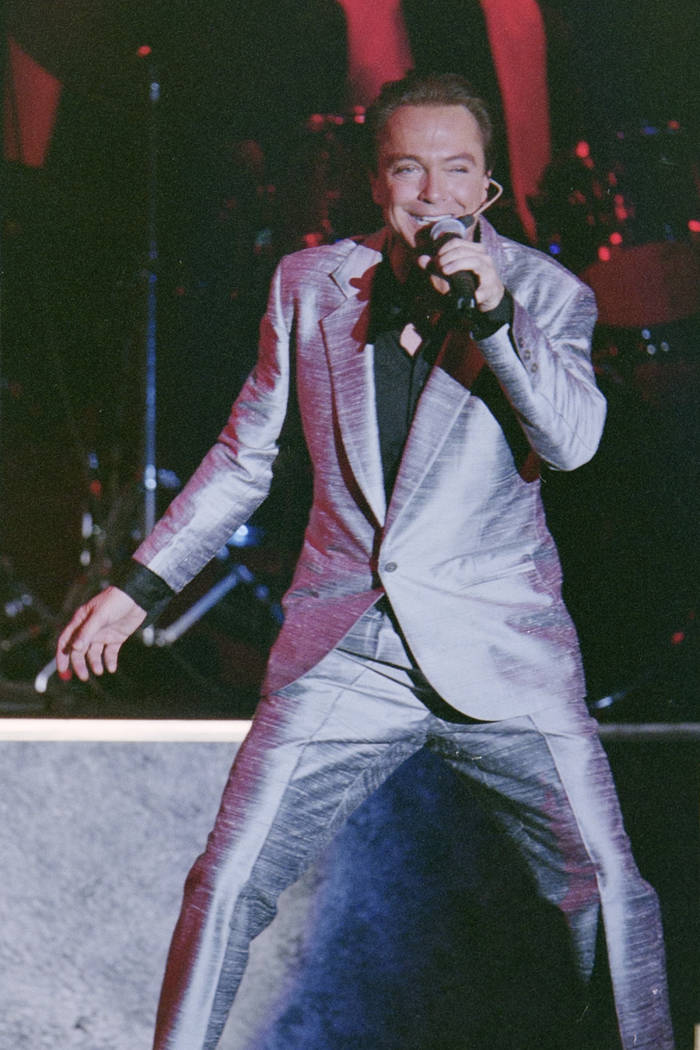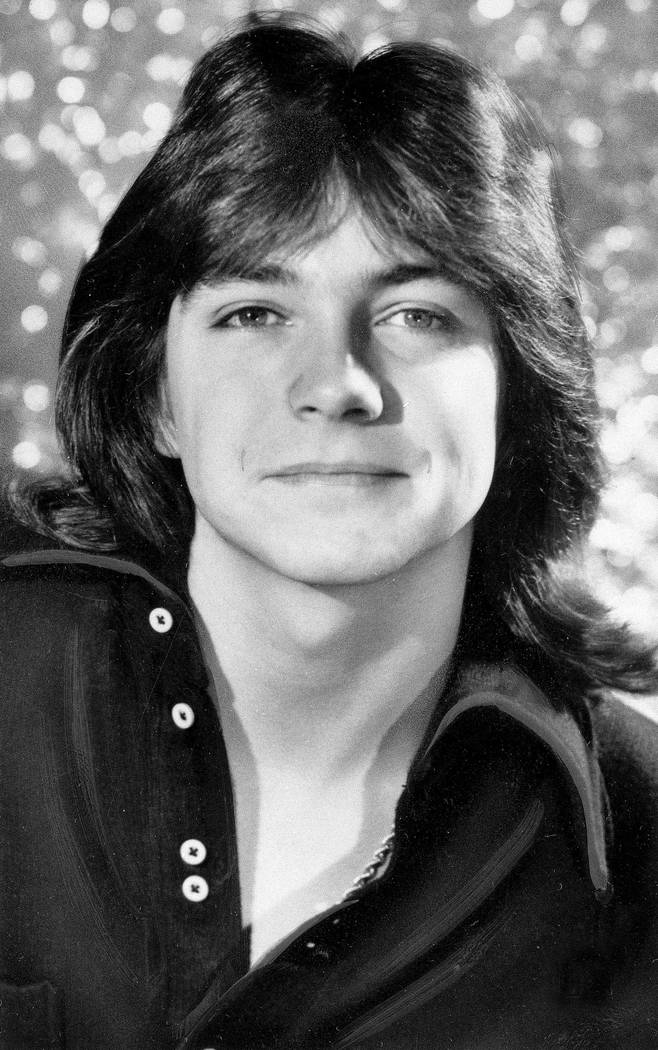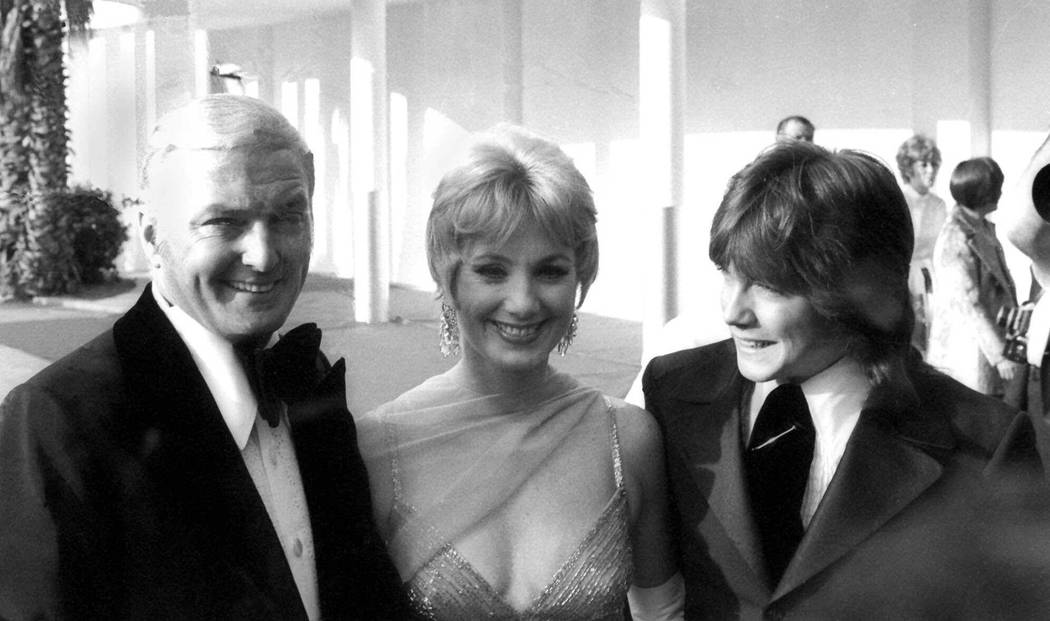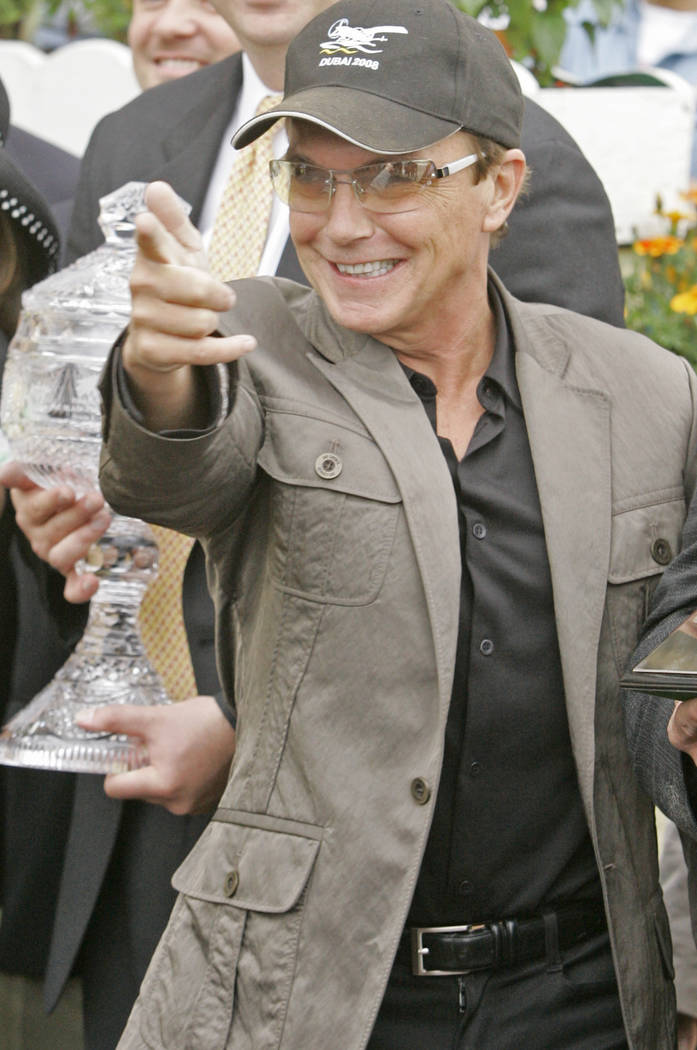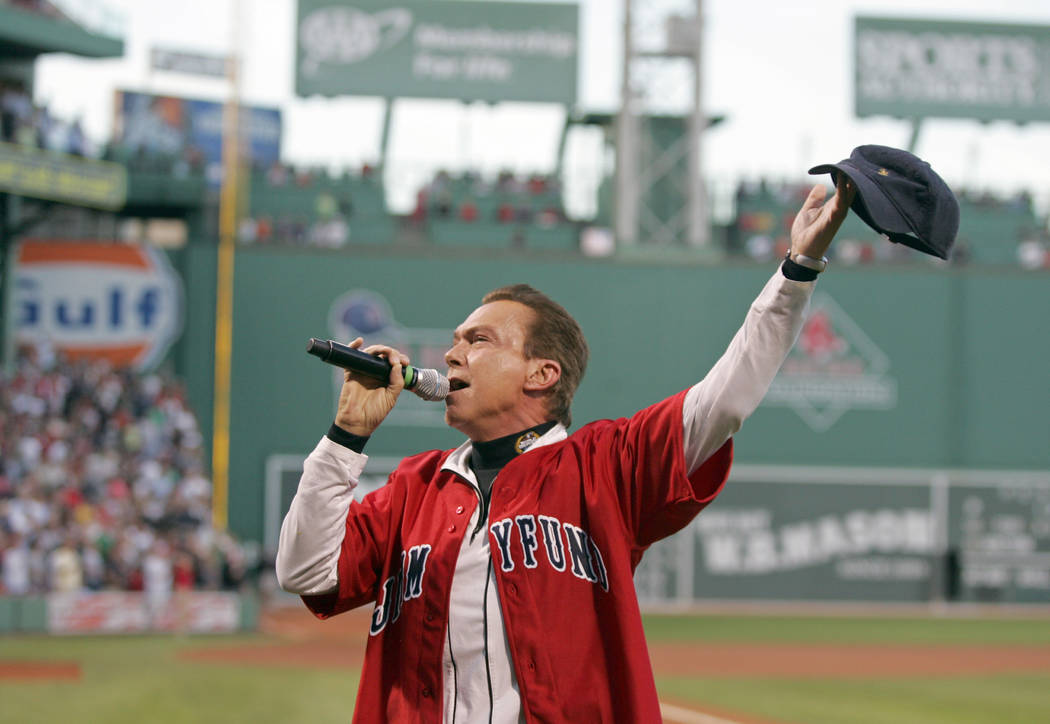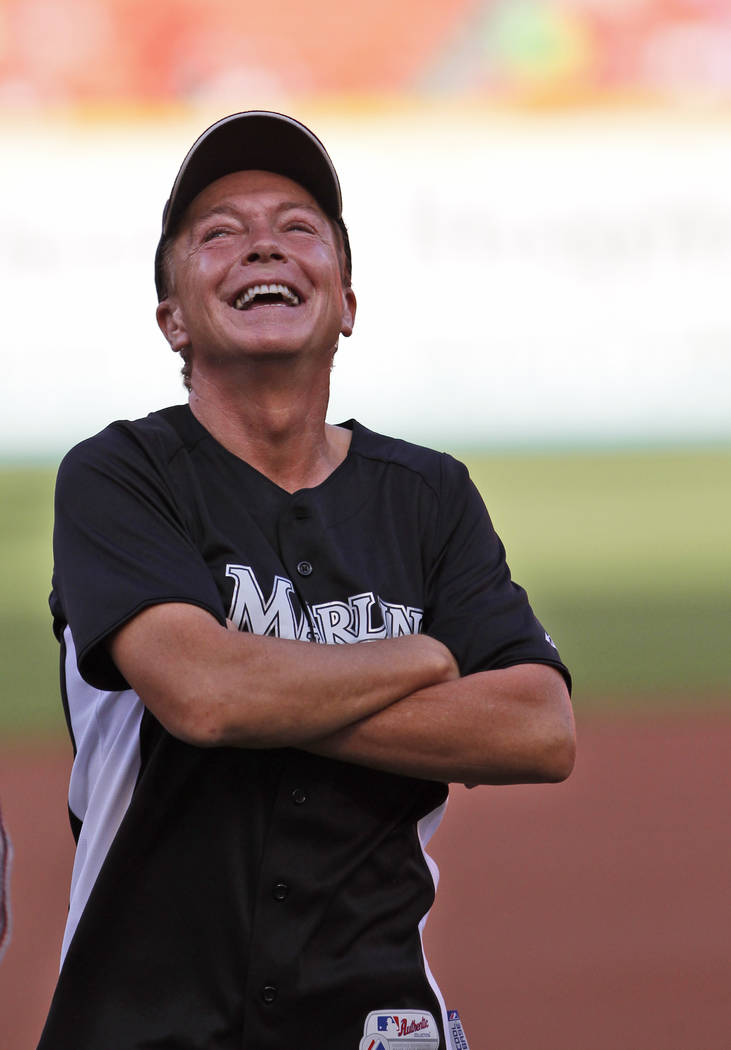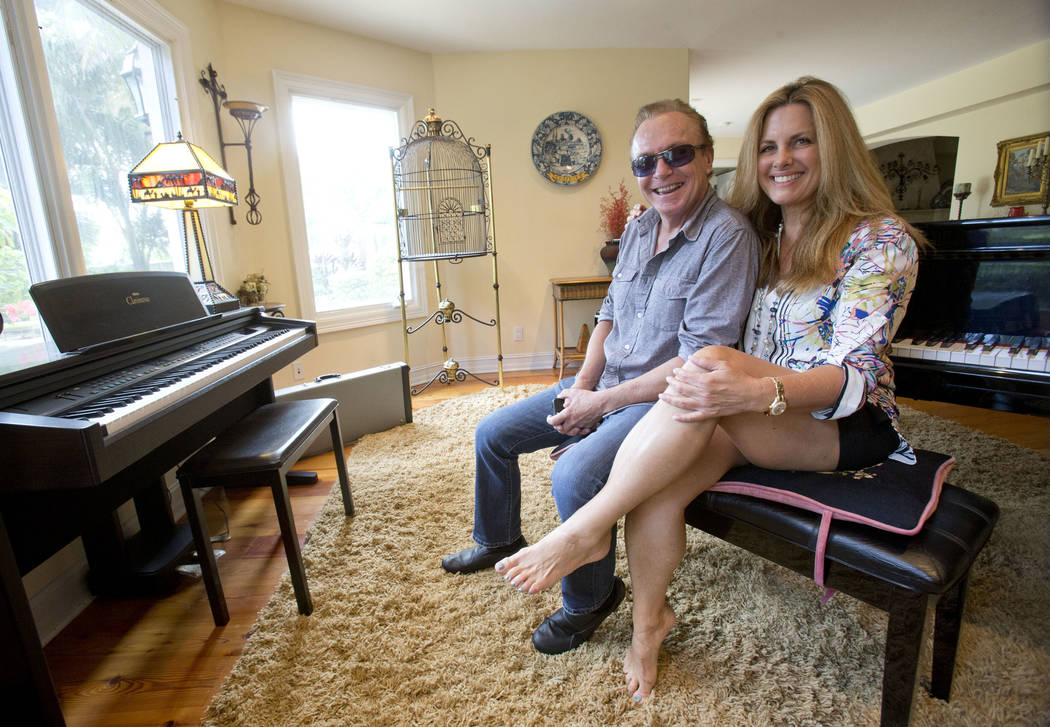 David Cassidy, the former teen idol who performed in the Las Vegas shows "EFX" and "At the Copa" and co-produced the Las Vegas show "The Rat Pack is Back," died Tuesday.
He was 67.
The cause of death was organ failure. Cassidy had recently been admitted into a Fort Lauderdale, Florida, hospital in critical condition after suffering from liver and kidney failure.
Cassidy's publicist JoAnn Geffen confirmed his death to Variety and issued a statement from the family.
"On behalf of the entire Cassidy family, it is with great sadness that we announce the passing of our father, our uncle, and our dear brother, David Cassidy. David died surrounded by those he loved, with joy in his heart and free from the pain that had gripped him for so long. Thank you for the abundance and support you have shown him these many years."
Cassidy, who rose to stardom on television in "The Partridge Family" (1970-1974) said earlier this year that he was suffering from dementia.
Cassidy became a star singing in "The Partridge Family," a show about a fictional family that became a pop band. With the Partridge Family, he released "I Think I Love You," which hit No. 1 on Billboard's pop charts in November 1970. As a solo act, Cassidy recorded many albums, starting with "Cherish" in 1972.
Cassidy also battled alcoholism and was arrested several times for drunken driving. He was married and divorced three times. He filed for bankruptcy in 2015, partly blaming diminishing royalty checks for "The Partridge Family," health troubles that kept him from touring, and bad investments.
Cassidy was born April 12, 1950, in New York City, into a show business family. His father, Jack Cassidy, was a Broadway star and Tony Award winner; his mother was actress Evelyn Ward.
Cassidy's stepmother, Shirley Jones, was also a movie and Broadway star (and his "Partridge Family" co-star). His half-brothers Ryan, Patrick and Shaun are actors. So are his children. His daughter, Katie, 30, stars in the CW TV series "Arrow"; his son, Beau, 26, a musician and actor, has been in TV movies and series.
After "The Partridge Family," Cassidy did a turn on Broadway. In the 1980s, he starred in the Andrew Lloyd Webber-Tim Rice musical "Joseph and the Amazing Technicolor Dreamcoat"; in the 1990s, he starred opposite Shaun Cassidy in "Blood Brothers."
Cassidy's Las Vegas stretch started in 1996, when he replaced former "Phantom of the Opera" star Michael Crawford as the lead actor in "EFX," a show at the MGM Grand.
Cassidy then wrote and appeared in "At the Copa," a Broadway-style musical in which he and Sheena Easton portrayed nightclub singers that ran for 12 months at Rio, from January 2000 to January 2001.
When "At the Copa" closed, Cassidy said he wanted to spend more time with his family and pursue offers for a recording contract and a movie.
"My eyes are often bigger than my stomach when it comes to work," he told the Las Vegas Review-Journal in 2000. "It's wonderful to be out onstage for 90 minutes with the nightly show, but the other 22 hours a day are very, very difficult."
Cassidy also co-created and co-produced "The Rat Pack is Back" with Don Reo, which ran at the Desert Inn and Sahara from 1999 to 2002. In "Rat Pack," Cassidy portrayed Bobby Darin occasionally, taking the stage to sing "Mack the Knife."
The estates of Frank Sinatra and Sammy Davis Jr. sued the production and Cassidy spent ample time and resources to prevail in court.
That title today is owned by Las Vegas producer Dick Feeney, who produces the show at Tuscany.
With his third wife, Sue Shifrin-Cassidy, Cassidy co-promoted a musical conference EAT'M — Emerging Artists and Talent in Music — during their years as Las Vegas residents.
Las Vegas bandleader Lon Bronson, who is still music director for the "Rat Pack," spent nine years as Cassidy's music director, in Las Vegas and on tour. His time with Cassidy covers "The Rat Pack" and "At the Copa" productions.
"David had the town by the tail in the late 1990s and early 2000s," Bronson said Saturday. "He was a pioneer of the long-term star residency in Las Vegas, those 44-week residencies. Now, if you have 10 weeks a year, it's considered a residency."
Cassidy's personality could be caustic. In July 2012, Cassidy made a scene that caused 50 to 60 people to leave a performance of his Davy Jones tribute show at South Point. Jones, one of The Monkees, had been a teen idol like Cassidy.
Showgoers told the Review-Journal that Cassidy had trouble remembering song lyrics and scolded the audience. At one point, the showgoer said, Cassidy told patrons their job was to clap and "otherwise SHUT UP." The official who booked acts for the South Point told RJ columnist Norm Clarke that Cassidy wouldn't be invited back.
Bronson said Cassidy's struggles with alcohol were known publicly.
"When he was sober, he was one of the nicest, most giving people you could know. But after one drink he was a totally different person."
The two split professionally a decade ago.
"He burned a lot of bridges, with almost everyone he had a personal or business relationship with," Bronson said. "Sadly, I was one of those."
Reuters reported that Cassidy had been diagnosed with early-stage dementia two years ago. He talked about his diagnosis on television's "Dr. Phil" show earlier this year, telling host Phil McGraw that his mother and grandfather also suffered from dementia.
"When friends of yours or family members begin to say to you, 'Remember, I just told you this two days ago?' and there's no memory of it … That's when I began to be very concerned," Cassidy told McGraw.
Contact Matthew Crowley a mcrowley@reviewjournal.com. Follow @copyjockey on Twitter. Review-Journal writer John Katsilometes and Reuters contributed to this story.