DJ Steve Aoki will leave cake behind on trip to White House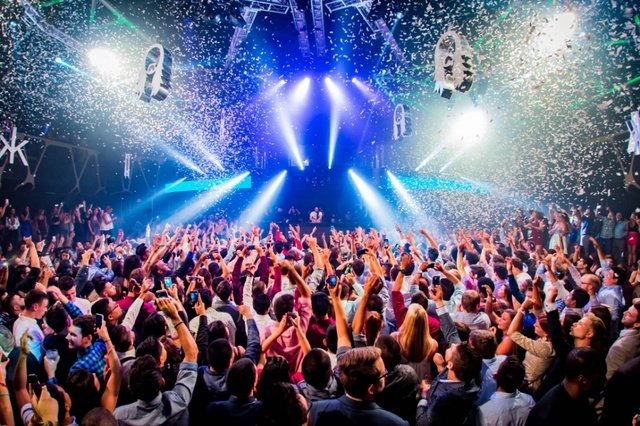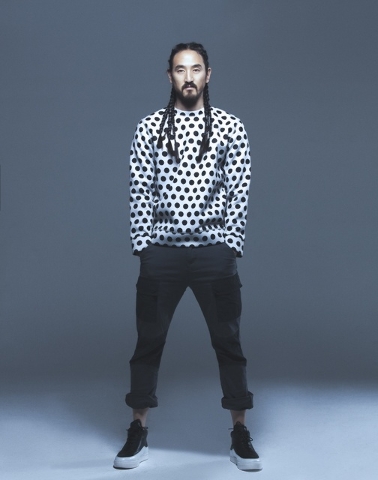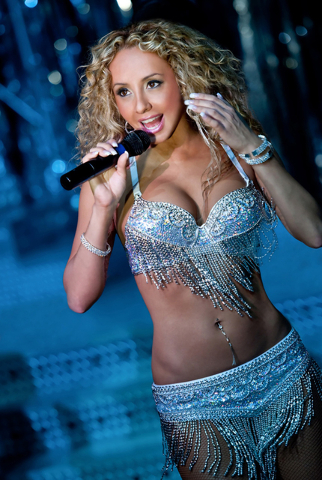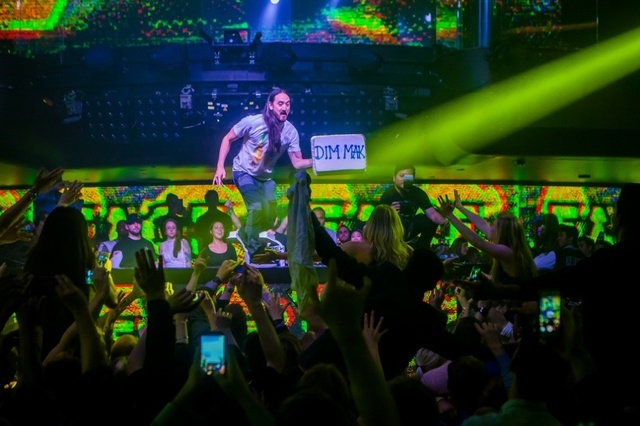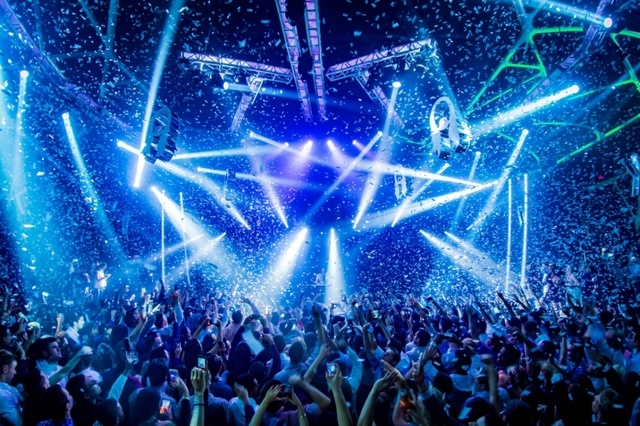 Dapper DJ Steve Aoki spent a few moments Tuesday afternoon wardrobing himself with bowties, pants, jackets and shiny black shoes, while talking to me on the phone from the fitting room of upscale designer store Ermenegildo Zegna in Beverly Hills, California.
"I got invited to the White House, so I've gotta look nice and pretty, you know?" the Hakkasan headliner and part-time Las Vegan informed me.
Aoki couldn't say when and why he'll dine with the Obamas ("I'm not even sure I'm allowed to say it"), but he campaigned for the president as part of DJs for Obama.
Lately, Aoki, Diplo and other DJs have been campaigning on social media for Bernie Sanders. Aoki will campaign for Hillary Clinton if she wins the nomination, though, especially if she puts Sanders on the ticket.
Aoki, who will DJ April 7 at Hakkasan's three-year anniversary party, is in political accord with many young fans at clubs and festivals. A new Student Monitor poll of 100 universities finds 44 percent of college primary voters planning to vote for Sanders; 21 percent for Clinton; 8 percent for Donald Trump.
But Aoki says a lot of the college students and early 20-somethings who go to his shows don't vote, because they think it's a hassle. Aoki wants to help change that.
"It's not that difficult" to register, he says. "It takes seconds."
One of Aoki's political leanings is multiculturalism and its ability to grow compassion and empathy while strengthening human connections.
"I've been fortunate enough to travel, see the world, meet so many different people of so many different cultures, and it has inspired and enriched my life," Aoki says.
"Life just becomes more colorful. Do you want to live in only one ratio of the rainbow? One spectrum of life? No one really does."
Aoki thinks anti-multiculturalists "almost treat everyone else like a cardboard cutout, like they're not really human."
Hold on, I know we're having a serious conversation, but I have a baking question. Since Aoki throws cake at fans regularly, will he be throwing cake at the White House?
"Yeah, man, I'm gonna cake everyone!" he jokes. But then to let everyone knows he's not going to cake the Obamas, he adds: "No, no, I'm just honored to go."
SPORTS THEMES DON'T MAKE MUSICIANS RICH
Some 34 years ago, the Alan Parsons Project released a two-minute song called "Sirius" as an intro to a hit song called "Eye in the Sky."
But "Sirius" is the song many sports fans know by heart, because it's been the theme song for the Chicago Bulls. The New Orleans Saints used it while winning a Super Bowl. And it's been a theme for other sports teams, wrestlers, and even France's 2014 Davis Cup final.
"More recently," Parsons tells me, it's "the Donald Trump song."
"Without permission, he has been using it," Parsons says, but we won't delve into politics except for Parsons' joke, "He has incredible taste in music."
So how many houses has Parsons bought with royalties from the everlasting presence of "Sirius?"
"That would be a minus number," Parsons jokes again. "I don't get paid (specifically)."
That's because sports organizations pay a blanket rate to the BMI/ASCAP royalty organizations to get access to a catalog of songs, and then that royalty money gets doled out to artists of all the songs in that bundle — sort of like how various Vegas tip-earners have had to share by tip pooling.
"Nobody's getting rich from (their songs being played) in sports arenas," he says.
Parsons, a British native based in Santa Barbara, California, will perform his popular songs Saturday at The Smith Center ($41-$91).
Parsons began as a studio engineer for the Beatles, then worked with Paul McCartney, the Hollies, Ambrosia, Pink Floyd's "Dark Side of the Moon," he played the sax part on Al Stewart's "Year of the Cat," and he briefly ran Abbey Road Studios as VP of EMI.
His own hits include heartbreaking blue-note/progressive rock ballads such as "Don't Answer Me," "Games People Play," "I Wouldn't Want to Be Like You," and "Time."
Parsons recently mourned the death of Beatles producer George Martin.
"He had a good life," Parsons says. "I have very fond memories of him. He was always very gracious and supportive of everything I did, long after we worked together on the Beatles. He was an ambassador for the industry and everybody loved him."
And he is putting the finishing touches on a summer release of a live symphonic DVD recorded in Colombia, following his recent "The Art & Science of Sound Recording" book and video series.
BEATLES 'LOVE' ART TRUNK SHOW
If you want to see art inspired, and officially licensed, by the Beatles, the Beatles Shop in The Mirage hotel will host an art trunk show featuring artist Jon Blosdale's work, from 1 to 11:30 p.m. Friday-Sunday, with Blosdale meet-and-greets starting at 3 p.m.
SINGER RETURNS TO 'FANTASY'
"Fantasy" at Luxor, the musical boobie show, is getting a familiar face, voice and body: Longtime singer/host of the show Lorena Peril will return to the cast on April 11.
Peril is replacing headliner Jaime Lynch, but "Fantasy" says Lynch and Anne Martinez will make special appearances.
SIGHTING
Las Vegas' own Dan Reynolds of Imagine Dragons, and his wife, Aja Volkman (of indie band Nico Vega), took seven family members and friends to "Mystere" Tuesday.
QUOTE CORRECTION
Eagle-eyed reader Joel Lengyel points out I forgot to fact-check the "Naked Gun" beaver quote in Tuesday's Kenny G interview. The correct quote is, "Thank you. I just had it stuffed." Thanks, Joel.
Doug Elfman can be reached at delfman@reviewjournal.com. He blogs at reviewjournal.com/elfman. On Twitter: @VegasAnonymous