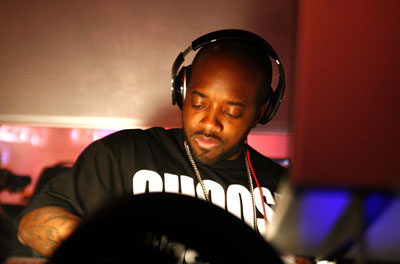 Music producer Jermaine Dupri apparently isn't a fan of female rapper Khia.
Dupri had her banned from the DJ booth at Prive nightclub, where he performing deejaying a 90-minute set during Prive's Money For Nothing Mondays.
"Not while I'm in the house" Dupri was overheard saying.
Also at Prive on Monday night, Brody Jenner arriving with a gaggle of young women and later leaving with a six-foot blonde.