Early reviews giving 'Jason Bourne' so-so ratings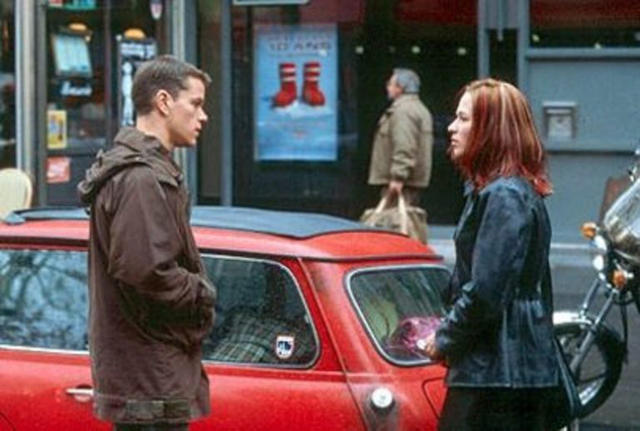 All that fuss about the new "Bourne" movie being filmed in Vegas comes down to this so far — it's getting middling reviews.
Critic aggregator Rotten Tomatoes scores "Jason Bourne" a 57 percent "fresh" rating (basically meaning 57 percent of national reviews are thumbs up).
In today's world of gushing freelance movie critics who rave about the worst movies in order to lure writing gigs and online clicks, 57 percent is weak.
Even the audience score at Rotten Tomatoes is 73 percent, pretty meh for voters who might be fanatics who saw it opening night/day.
But the Las Vegas Strip chase finale is getting nice notes such as "breathless."
R-J staff critic Chris Lawrence (not a click-baiter) said the movie doesn't have depth but the Vegas portions make for "the wildest chase the Strip has ever seen."
The fun Vegas Valley question is: Where will locals rank this film on the long list of Vegas-set movies?
SPORTS TYCOON DANA WHITE
UFC boss Dana White has a $360 million check coming to him — plus a new five-year contract — after the UFC sold for $4 billion.
And it's somewhat freaking him out.
That's what the Las Vegan told former Las Vegan Jimmy Kimmel on Kimmel's ABC show Thursday.
"When this deal closed, it bugged me out a little bit," White said. "I have new partners now. I kind of Howard Hughes'd myself up into a hotel room for a couple of days. I didn't sleep or eat."
People are asking him for some of that money he earned.
"I don't answer any family phone calls at all," he joked.
Kimmel asked White if he's a boss fighters like working for.
"Who likes their boss?" the sports tycoon said, laughing. "I have good relationships with most of the guys. There's some guys I can't stand. We don't have to love each other to do business."
And how did White end up endorsing Donald Trump onstage at the Republican National Convention?
Trump helped promote the UFC early in its history when few others did, he said, echoing what he said at the RNC.
"He (Trump called and) said, 'I completely understand if you don't want to do it. No hard feelings.' I said, 'I'm in, I'll do it.'"
LAS VEGAS RESORT FEES
Yet another hockey-name poll attracted 3,300 votes and the winning names are the usual ones Las Vegans say they prefer, via respected LasVegasAdvisor.com.
No. 1: Aces (10 percent of the vote; 335 votes). No. 2: High Rollers (8 percent). No. 3: Rat Pack (7 percent); No. 4: Scorpions (5 percent); No. 5: Wild Cards (5 percent).
Conventional wisdom is the NHL doesn't want gambling names such as Aces, even though that's what we all are around here.
The name Outlaws came in ninth place, even though Outlaws was the winner in a 64-name R-J reader tournament (in which Scorpions edged out Aces for second place.)
Funniest: Las Vegas Resort Fees received 94 votes (3 percent), tied with Outlaws.
Another good one: The 86ers, as in "You've been 86'd, get out of here, drunkie!"
There's no update on when owners will let us know what the Las Vegas NHL team will be called when it hits the ice at T-Mobile Arena in fall 2017.
JUST A REMINDER
You can see stars of "Sharknado 4: The 4th Awakens" after the film premieres live on TV Sunday at the Stratosphere hotel.
There's a 4 p.m. red carpet with RSVPs from Ian Ziering, Tara Reid, Ryan Newman, Dr. Drew Pinsky and Kendra Wilkinson, plus local performers such as Criss Angel, Melody Sweets, Paul Zerdin, and cast members from "Chippendales," "Jersey Boys," "Million Dollar Quartet" and "Rock of Ages."
The 5 p.m. premiere is private.
But you can buy a $15 ticket there to attend the 8-11 p.m. "Cast Party with a Cause" along with cast members at a hotel pool that's just been renovated.
All sales go to The Animal Foundation.
SIGHTINGS
Kix Brooks hit balls with his son and friend at Topgolf on Thursday.
Doug Elfman can be reached at delfman@reviewjournal.com. He blogs at reviewjournal.com/elfman. On Twitter: @VegasAnonymous