Eddie Redmayne dishes on his most magical role: fatherhood
November 10, 2018 - 3:26 pm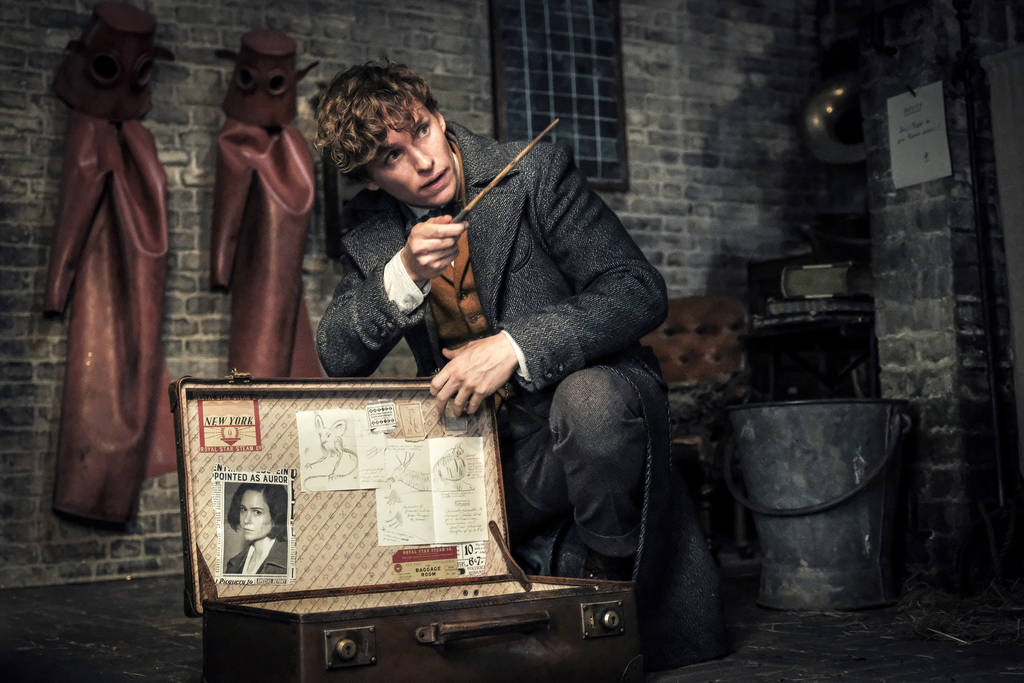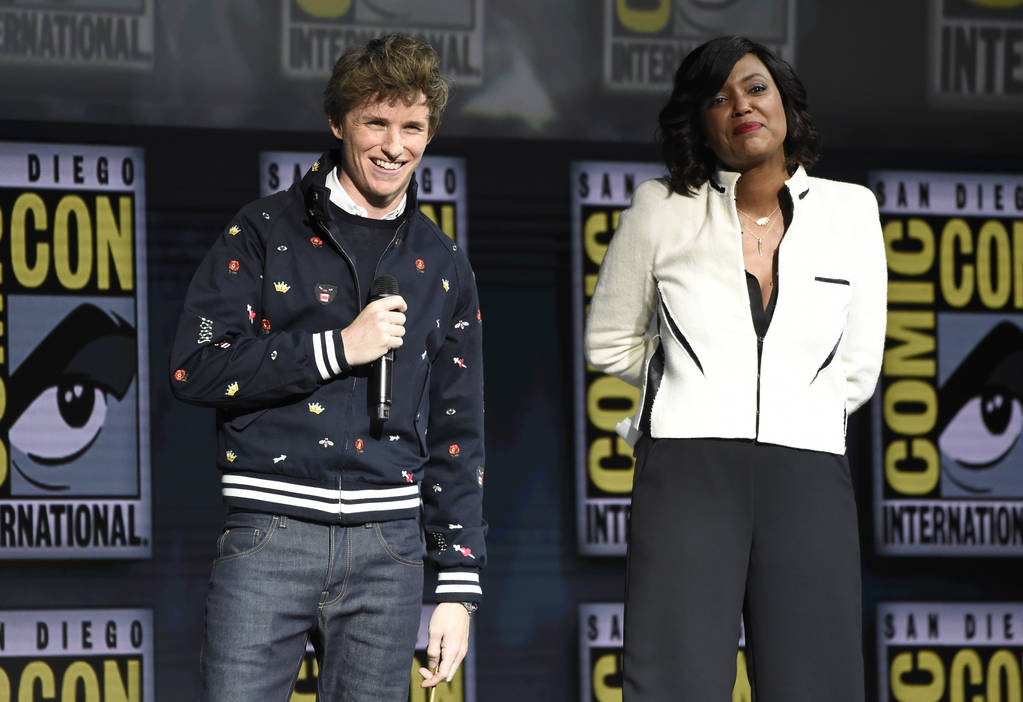 He was one miffed Muggle. Eddie Redmayne didn't figure that certain magical shadows would hover over him on his daily commute into J.K. Rowling's wizarding world. "I had to pass a museum in London dedicated to all things Harry Potter on my way to the 'Fantastic Beasts 2' set," the Oscar winner said. "Imagine the pressure of seeing life-size posters of Harry himself and dastardly Lord Voldemort staring at you on your way to work.
"They had wands raised high as in, 'We will come for you!'" the boyish-looking actor said, laughing.
He doesn't need any defense against the dark arts spells. Redmayne easily slipped (again) into the nervous, creature-loving shoes of wizard Newt Scamander, a magizoologist in the much awaited "Fantastic Beasts: The Crimes of Grindelwald," which opens Friday. The film revolves around the rise of an evil wizard named Grindelwald (Johnny Depp), who wants to create a great divide between those who have special powers and the regulars who are called No-Majs.
The 36-year-old Brit says that no amount of J.K. Rowling wizardry helps him through his typical Sundays at home in London.
Review-Journal: What is a typical Sunday like when you're home?
Eddie Redmayne: I'm married and have a 2-year-old daughter named Iris and a 7-month-old son named Luke. Sundays are crazy wonderful at home with the kids. People ask me what I would do if I really had a magic wand. Right now, I'd cast a spell that would make Luke sleep or make for easy nappy (diaper) changes. I love spending Sundays in our home catching up on family time and doing those nappy changes.
You're an Oscar winner. Doesn't that get you out of nappy duty?
No, never! I don't want out of it either.
What's the best part of fatherhood?
It's not what I teach them. It's what they teach me. Already, my kids have taught me to be patient. I'm the least patient person. Other than that, children just open your heart so wide. It's beautiful.
Let's talk about your life as Newt in these international hits. What has been your best fan encounter?
Just a few days ago, I went to Alabama to this extraordinary school, a low-income one. The teachers spent their own money to turn the classrooms into Hogwarts. The kids lost their minds when I walked in, but I also lost my mind when they started to scream and cheer. It was a mutual flip-out — and one of the great moments in my life.
Tell us about "Fantastic Beasts 2," where the stakes are raised and the action moves to Paris.
It has more twists. Jo (Rowling) tells a story with so much detail and intricacy. The beautiful part is along the way in this sequel, the connections to Harry Potter are there for the picking. In the new film, we find Newt dealing with internal conflict. He has always been an outsider. He had created this cocoon for himself with the animals and lives in this little safe place with his creatures. But he must ask himself, "Is this enough? Is it enough to be this moral person who helps animals when the stakes of the world are so high now?"
Evil in the form of Johnny Depp as Grindelwald has infiltrated.
Newt isn't the greatest wizard in the world. His skill set is specific. But he must take a side when a younger Dumbledore can't physically move against this evil. Newt must get involved when Dumbledore asks for help. The turning point is Newt confronting Dumbledore. He basically says, "If you're going to send me out into the field, no more lies." We work to the point where they're engaged together now. They're working together, which is thrilling.
How do you rate Jude Law as a 45-year-old Dumbledore?
He managed that Dumbledore look on the first day, which means he captured the gravitas. But then I looked deeper and I saw that Dumbledore twinkle that fans love. It truly was magical to be with him.
If you could have starred in one of the earlier Harry Potter films, what character would have captured your fancy?
I suppose I'd love to be Hagrid. He loves those creatures almost as much or more as Newt. Of course, I'd have to eat a lot of protein and go to the gym to bulk up to be as big as Hagrid.
You won a best actor Oscar in 2015 for playing Stephen Hawking in "The Theory of Everything." How did that change your life?
When you start out acting, you wonder, "Will I ever act again?" Now, the question is, "Will I go to this part of the world? Can I uproot my wife and children?" With "Fantastic Beasts," you're basically committing your life and your family's life for many years, maybe 10. I just found out two days ago from Jo that some of the next one will be set in Rio. It's worth it. The person in charge, Jo, has one of the greatest imaginations of all time.
What's the craziest part of fame?
I look like a psychopath in many of the paparazzi photos.
But you embrace the magic of moviemaking?
I'm not complaining. This is just a wonderful thing. There is something about J.K. Rowling's world that's universal, and it really brings people together. It's a gift.