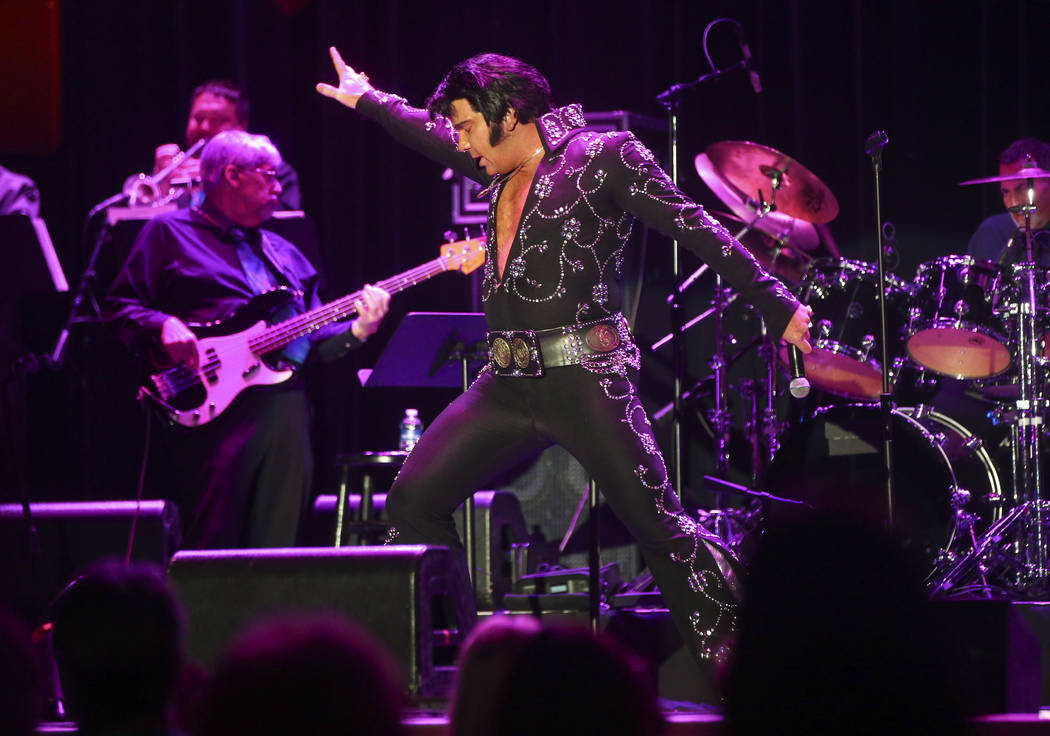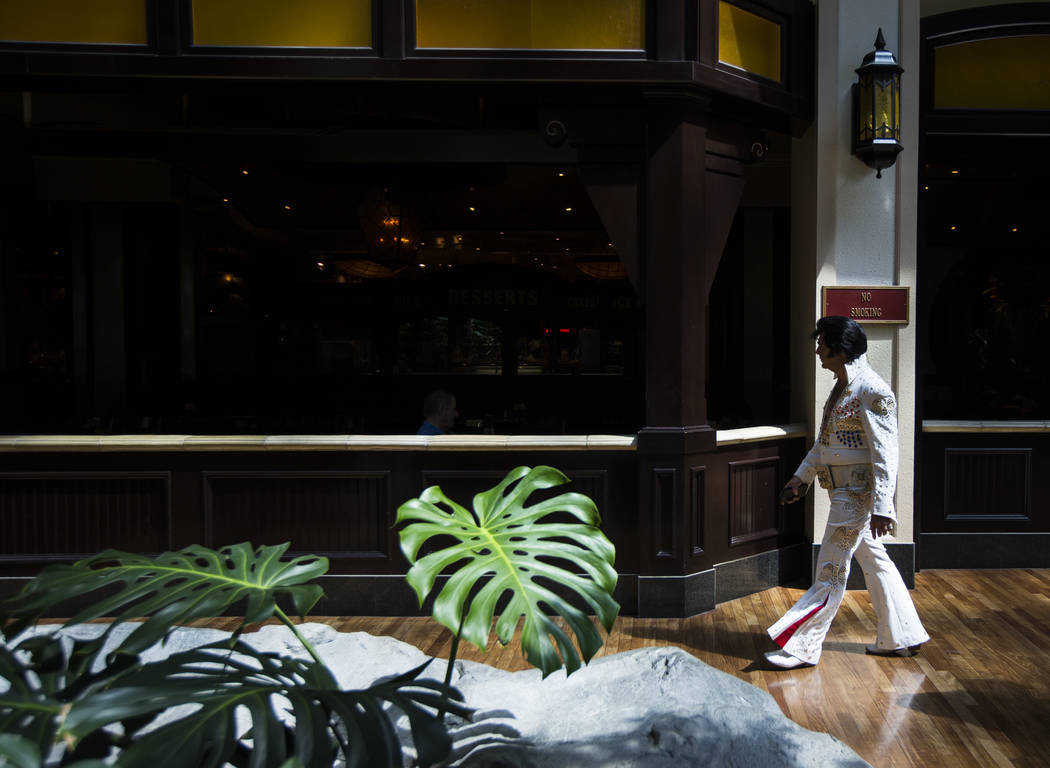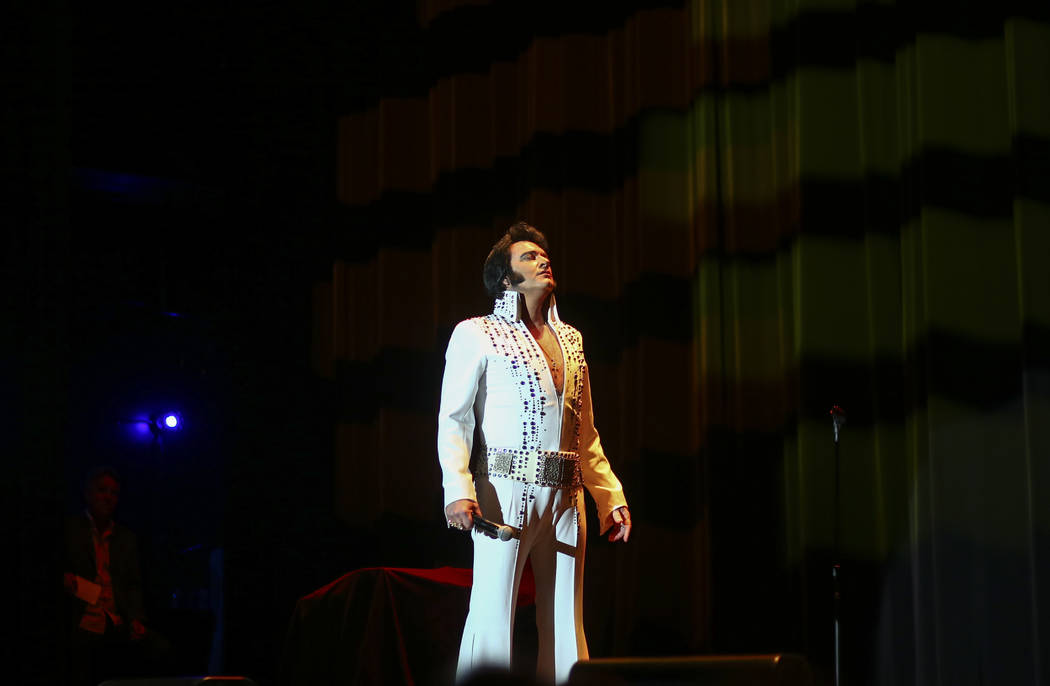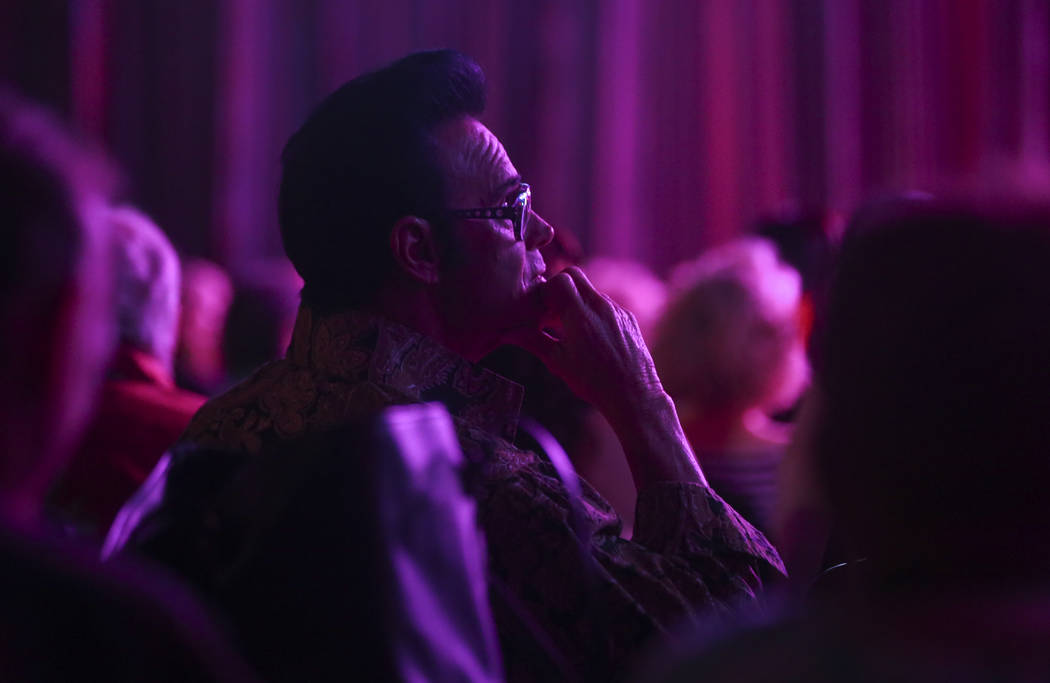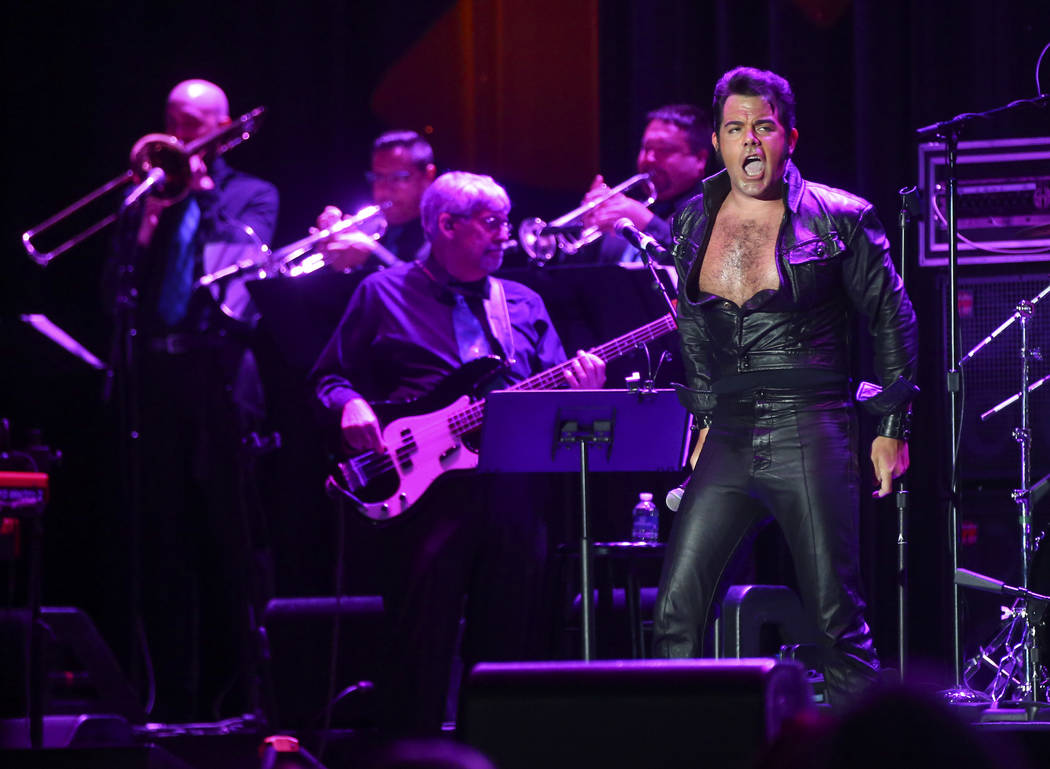 Middle-aged and elderly women screamed as they scurried to the edge of the stage to meet the King of Rock and Roll. Or, at least, someone who looked an awful lot like him.
The real Elvis Presley died 40 years ago next month, but his memory was alive Saturday at Images of the King Las Vegas, an annual festival at Sam's Town. Twenty-four performers in deep V-neck, tight-fitting jumpsuits competed in the tribute contest semifinals. Ten performers will advance to compete for the $15,000 first place prize Sunday.
About 1,000 people signed up to attend this year's festival, up slightly from 2016, said Jason Sherry, whose Sherry Management Productions organizes the convention every summer.
Steve Smoller said he and his fellow contest judges, all well-versed in Elvisology, gauged contestants' replication of Elvis' singing style, performance techniques and costumes. Of course, they looked for the luscious jet black locks and sideburns that defined Elvis, too.
"Elvis was a very stylized performer. He had particular ways of moving and interacting on stage," Smoller said. "He sold out 832 concerts at the International, (now the Westgate), here in Las Vegas, and that's because of his connection with the audience."
The audience's energy hooked 41-year-old Ryan Collingwood of Colorado on performing — "I love my grandmas," he said, referring to the older women reaching their hands from the crowd in hopes of winning a kiss.
Collingwood is a full-time hairstylist, but some of his ETA friends — the 100,000-or-so-person community's shorthand for Elvis Tribute Artists — have transformed the act into a living, like Dean Z of Branson, Missouri.
Z's Elvis career started 33 years ago, when he was 3. Z said that during an Elvis television special, Z cleared off his family's living room table, climbed on top and danced to the rock 'n' roll tunes.
"Our job as Elvis tribute artists is to be the middleman for people that didn't see him and to kind of create that connection for them and create the next generation of his fans," Z said. "You get addicted to being onstage. It's the highlight of my life, really."
The two performers say Elvis' fan base is growing. But Dorothy Spiegelberg, a 78-year-old Californian whose hobby is visiting Elvis conventions around the country, is worried the love for the King is dwindling as aging fans die off.
"I kept thinking all these gray hairs, we're going to croak one of these days, and you're not going to have any Elvis anything," said Spiegelberg, who was a teenager when Elvis performed in Vegas. "But it's so wonderful to see younger people."
Parents and grandparents dragged a few kids to the show Saturday, like Anita Martin of Wyoming, who brought her 11-year-old daughter, Mary Beth.
Mary Beth called Elvis her favorite musician, only after an encouraging nudge from mom. Mary Beth and said she looked out for Jacob Roman, who, at age 20, is one of the show's younger performers, and, she said, one of the cuter ones.
Spiegelberg said the festival's teenage and child performers remind older women of Elvis the way they knew him — sexy and charismatic. And Sherry said the music's timelessness intrigues listeners of any age.
"Even people who don't identify themselves as Elvis fans, if they hear his music, say, 'Hey, I know that song,'" Sherry said.
Contact Jessie Bekker at jbekker@reviewjournal.com or 702-380-4563. Follow @jessiebekks on Twitter.