Dancer famous for Prince Harry 'naked liaison' to strip this weekend
January 29, 2015 - 10:01 am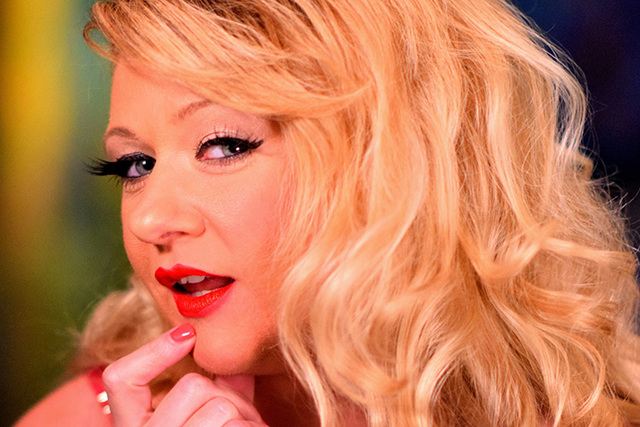 One of many ladies who partied with Prince Harry of the Kingdom of Great Britain a few years ago will be prancing around Las Vegas this weekend with the prince's underdrawers, and then she will give lap dances to whomever pays in cash.
Around 2 p.m. Friday, Carrie Royale (see what she did with her stage name?) will saunter into the Harry Mohney Erotic Heritage Museum.
And then she will quite literally strip off her outfit (an outfit she wore that fateful day with the prince in 2012) to donate it to the museum, along with the bathing suit she wore that same day around the prince.
After that, she'll spend Friday, Saturday and Sunday nights stripping onstage at Larry Flynt's Hustler Club and selling private dances.
How did Carrie Reichert get the prince's undies?
According to her accounts, the prince gave them to her in the Wynn VIP suite that night, after his security detail invited her to hang with Harry.
The British royals have denied that Reichert, the only lady to give interviews about the affair, was in attendance. But she says people should go look at his knickers for themselves.
Contact Doug Elfman at delfman@reviewjournal.com. He blogs at reviewjournal.com/elfman.