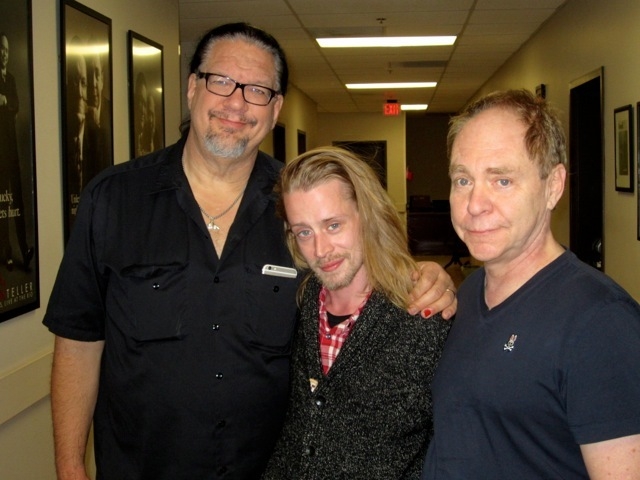 Bill Cosby's headliner appearance at TI on Nov. 28 will go ahead as scheduled, a rep for the hotel confirmed Tuesday.
"Our position is, yes, he's performing," said Michelle Knoll, senior vice president of communications at Treasure Island.
Cosby's tour status has been in question since the comedy legend came under renewed criticism for sexual assault allegations — old and new — in recent weeks.
The growing furor included Cosby being canceled as a guest on David Letterman's late-night show on CBS.
Barbara Bowman, 47, last week repeated her 2006 allegation that she was drugged and sexually assaulted by Cosby. She had an article that appeared on the WashingtonPost.com website Nov. 13 under the headline: "Why did it take 30 years to believe me?"
A Las Vegas headlining fixture at the Hilton during the 1970s and Caesars Palace in the 1980s, Cosby ended a long absence from local showrooms five years ago after striking up a friendship with Treasure Island owner Phil Ruffin.
During his first meeting with Ruffin, Cosby got him a chili burger. Before the meeting was over, they had agreed to many of the terms for a long-term exclusive deal.
A few days after that meeting, Ruffin told me Cosby ordered a broccoli and green bean salad in olive oil from the TI kitchen.
"He made me eat one of his broccoli and a green bean so if my wife (Miss Ukraine 2004 Oleksandra Nikolayenko) asks what I had, I can say a broccoli and green bean salad."
CULKIN VERY MUCH ALIVE
Actor Macaulay Culkin has surfaced in Las Vegas, alive and, uh, kicking back with Penn and Teller.
The "Home Alone" star was reported dead Nov. 7 in an Internet hoax report.
Culkin, 34, was in town to perform with his parody-driven band, Pizza Underground, on Sunday at the Las Vegas Country Saloon on Fremont Street.
Culkin and his band mates showed up at Penn and Teller's show on Monday at the Rio.
MARINO, OPRAH TEAMING UP?
Las Vegas drag icon Frank Marino spent the weekend in San Jose, Calif., with Oprah Winfrey at one of her The Life You Want Weekends.
Marino, the star and founder of "Divas" at The Linq, was among about 20 guests of Winfrey's.
About 10,000 attended the arena tour event.
Marino, who appeared on "Oprah" three times, starting in the early 1990s, hinted that he is working on a secret project with the longtime TV host.
Marino's wish list is having an Oprah character as a fill-in on his show.
THE SCENE AND HEARD
Kathy Griffin is the choice to replace the late Joan Rivers on "Fashion Police," according to TMZ.com. She would join Melissa Rivers, Kelly Osbourne and Giuliana Rancic, TMZ said.
SIGHTINGS
Latin superstar Luis Miguel, dining solo at La Cave Wine &Food Hideaway at Wynn Las Vegas on Monday. … Adam Sandler and Kevin James, sharing a table at Martorano's Supper Club at Paris on Saturday. … Singer Ricky Martin will be at the unveiling of his wax figure at Madame Tussauds at The Venetian. He's in town to perform in the 15th annual Latin Grammy Awards on Thursday at the MGM Grand Garden. His wax likeness will remain in Las Vegas until the spring opening of Madame Tussauds Orlando.
THE PUNCH LINE
"The DEA raided several NFL teams suspected of giving prescription painkillers to their players. In its defense, the New York Jets' doctor said, 'We don't give painkillers to our players. We give them to our fans.' " — Conan O'Brien
Norm Clarke's column appears Sunday, Monday, Wednesday and Friday. He can be reached at 702-383-0244 or email him at norm@reviewjournal.com. Find more online at www.normclarke.com. Follow Norm on Twitter @Norm_Clarke.