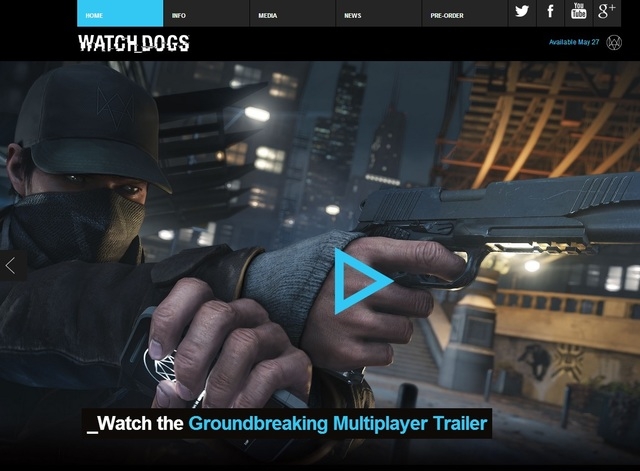 Who knows how successful the ad campaign for a new Ubisoft game "Watch Dogs" will be, but man, is it creepy.
The game, available on most platforms May 27, explores an alternate universe-Chicago where a "central network of computers connects everyone and everything." The player goes through the game as Aiden Pearce, a hacker who utilizes the network to locate targets, control traffic and more.
The campaign shows that the in-game network situation is almost a reality by showing you how much information one could gather from your Facebook profile. Your settings all may be private, but that doesn't stop the tool from showing a lot of information about you.
The screen of information Digital Shadow shows you is similar to the target profiles built in the game.
At first, the site shows you how easily you can be identified in photos, which friends you interact with the most and determines who is "worth" the most or least to you. It generally pulls up significant others, best friends and family members.
The abundance of information grows exponentially as you scroll down.
The next sections, "We Know When You're Vulnerable," "We Know How to Find You" and "We Know What You're Worth," pull information to show when you're most active on Facebook, your frequency of posts, your approximate locations based off the last check in and your estimated salary from the occupation listed on your profile.
"Your data casts a digital shadow that grows with every online interaction and can be tracked, monitored and used against you. Every photo. Every email. Every purchase. Everything you've ever done in the digital world can follow you into the real world. Your actions leave you exposed," written at the bottom of your analysis.
It's an eye-opening reminder that even though your settings may be private on your social media accounts, people will be able to find a way to access your information.
The game is not going to be as personalized as their ad campaign, but perhaps it will convince Facebook users to tighten the reigns on their security.
Contact Kristen DeSilva at kdesilva@reviewjournal.com or on Twitter: @kristendesilva.