Eddie Izzard will run for London mayor as fearless atheist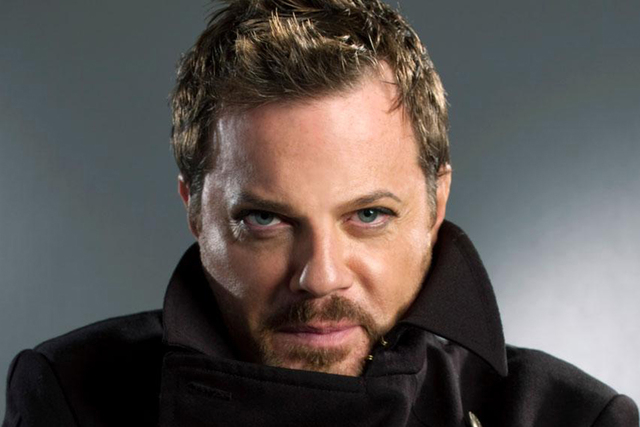 American politicians who aren't religious may claim they are, out of fear or pandering. But comedian Eddie Izzard will run for mayor of London an an atheist, and he expects no fallout.
That's because Brits aren't so religiously punishing to candidates now, partly because World War II killed millions of people and many people's faith, Izzard said.
"We had a Second World War happen on our land mass. Of the 50 million that died, probably about 35 million died" in the region, he said. "And I think we noticed God wasn't there or didn't care."
What happens when atheists (including me) don't believe in deities?
"We still believe in people. I believe in human beings. Whenever there's a disaster, human beings stand up. (Charities) stand up," Izzard said. "Zero gods have ever stood up for a disaster."
Izzard will perform Friday and Saturday at the Palms hotel's Pearl theater.
Izzard is a beloved comedian worldwide, not despite of the strong stances he jokes about, while wearing pretty dresses as a straight transgender, but because of all that. He is a funny, fearless, silly intellectual who never dumbs down his act.
Izzard has been his true self in public for decades.
"I decided to come out as transgender years ago, before my career took off," he said. "I just thought, '(Expletive) it, I'll do that and see what happens. It's been great."
Izzard, thick-skinned and confident in himself, became an arena comic and a critically acclaimed actor in films and TV shows. He even learned other languages so he could deliver his act in French in France, and in German in Germany.
When he runs for office in 2020, Izzard, 53, vows not to apologize for old jokes or positions, including his take that he doesn't like the idea of monarchy.
"I've always tried to say exactly what I think, and I'll be happy to stand by it," he said.
What an idyllic concept to hear from a politician.
Contact Doug Elfman at delfman@reviewjournal.com. He blogs at reviewjournal.com/elfman. Find him on Twitter: @VegasAnonymous