A bit of wit from Celine Dion in 'Deadpool 2' video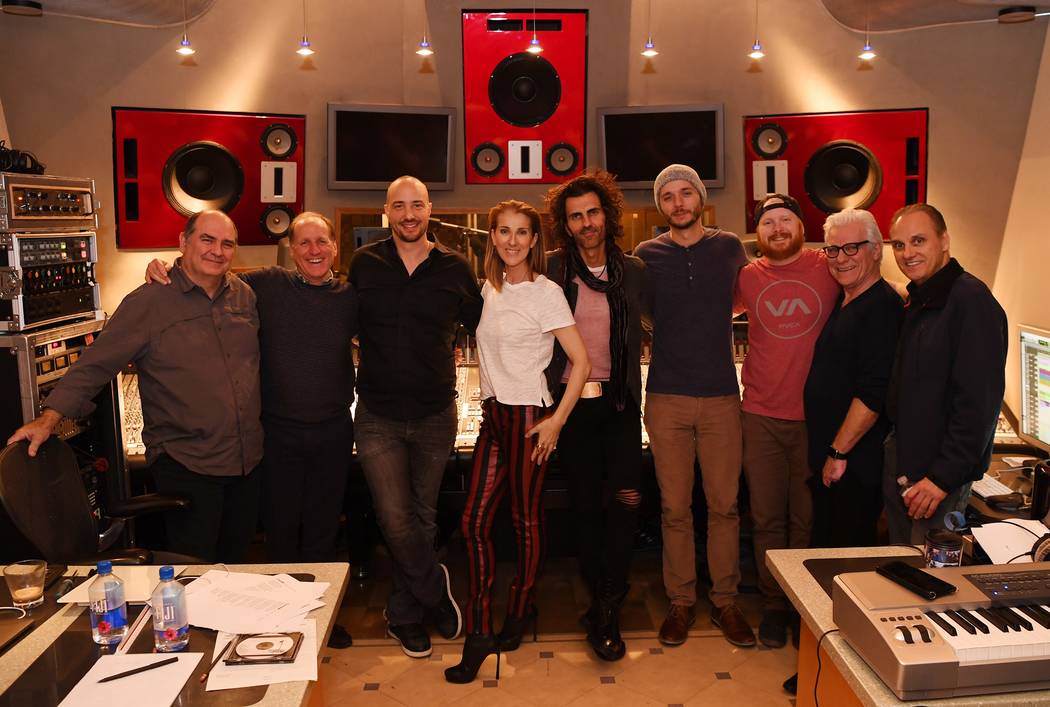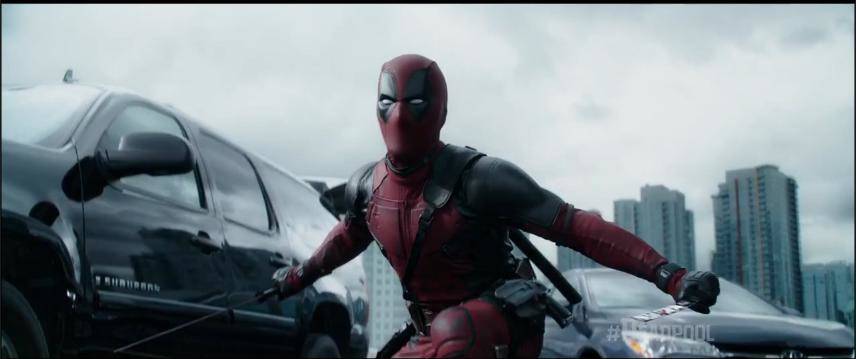 Quick thoughts and slap shots from around the VegasVille scene as we gear up for Game 5 of the Western Conference semifinals of the Stanley Cup playoffs. ZZ Top, led by my new buddy and recent column fave Billy Gibbons, has been swept up in the excitement for the Golden Knights.
The band recorded its cover of "Viva Las Vegas" at The Venetian Theater on Friday night, and Thursday released a full video of the performance. Find it on YouTube; and it might be played, somehow, during Friday night's game at T-Mobile Arena.
Onward:
Celine's 'Deadpool' moment
What we learned this week: "Deadpool 2: Original Motion Picture Soundtrack" will be released May 18, same day as the film. In the run-up to the movie and album, the official video for the new Celine Dion song "Ashes" was released on YouTube on Thursday.
The film's soundtrack was recorded at Studio at the Palms, under the stewardship of bonafide rock star Zoe Thrall. The clip was filmed at the Colosseum at Caesars Palace. The film's director, David Leitch, also headed up the video recording, which centered on Dion singing while bathed in white light. Deadpool himself makes an appearance, too.
The clip takes a jarring, and laughable, turn near the end. As Dion promises, "You'll be laughing your 'ashes' off!"
Dion is back, live and in person, at the Colosseum on May 22.
A very Barry welcome
Barry Manilow stopped into Westgate Las Vegas on Tuesday and Wednesday to scan the under-renovation International Theater and sit for a series of broadcast interviews. The staff met him on the casino floor Tuesday afternoon with cheers, signs, balloons and to pose for the requisite selfies. His residency at the hotel launches May 24.
During a break in his interviews Wednesday afternoon, Manilow recalled his friendship with Frank Sinatra, who counseled the young pop star in the 1980s.
"I was just getting killed by critics. Killed," Manilow recalled. "Frank said that the next person who gave me a bad review would get a horse's head in his bed. He meant it as a compliment, of course (laughs). But there was no one like Frank. He was a real icon."
The theater upgrades — especially major advances in video panels at the back and on both sides of the stage — will force "Soundtrack" starring Clint Holmes and Earl Turner to go dark this month. The duo were to perform May 9-12, but instead return to the theater May 31 and June 1-2. The scheduling strategy is to run "Manilow Las Vegas: The Hits Come Home," "Soundtrack" and the theater's headlining series in rotation. There will be a show at International every weekend, but no overlap of productions.
The Cabaret scene
As Manilow loads in, the hotel has announced a new headlining production at Westgate Cabaret: "The Magic of Jen Kramer" opens May 16, taking over the 6 p.m. Wednesdays-through-Saturdays slot vacated as Dirk Arthur closed his "Wild Magic" show April 1.
Kramer is thus the only female magician headliner in a ticketed show in Las Vegas (and she is the second Westgate Cabaret headliner named Jen at Westgate, joining Jen Romas and "Sexxy" in the same venue).
Kramer earned a theater degree at Yale (she attended the Ivy League school the same time as Vegas jazz great Michelle Johnson) and has been named Female Magician of the Year by the International Magicians Society.
Right in the theater, huh?
There is no truth to the rampant speculation that Joshua Kekoa and I are planning to tour a rogue version of "Slaughter on 10th Avenue" from George Balanchine's musical comedy, "On Your Toes."
However, Kekoa and I are reprising our performance from that musical in Nevada Ballet Theatre's weekend production of "Ballet & Broadway" at 7:30 p.m. Saturday and 2 p.m. Sunday at Reynolds Hall at the Smith Center. This is an exercise in stunt casting (ex-Major League star Mike Piazza played the role in Miami a few years ago), but not in dancing. I am playing the dimwitted Gangster hit man opposite Kekoa's vengeful ballet director.
We performed this scene three years ago, to boffo reviews (which I wrote), and it's the closing scene in NBT's season finale. The night also features Christopher Wheeldon's "Carousel (A Dance)" from Rodgers & Hammerstein's ageless hit, "Carousel." Acclaimed choreographer Matthew Neenan is back with the company with a world premiere piece, "Until December," commissioned specially for NBT, with music by Michael Torke.
Neenan has long been friends with NBT's incoming artistic director, Roy Kaiser, whom Neenan danced under for years at the Pennsylvania Ballet. Following "Until December," Balanchine's "Tarantella" leads into "Slaughter."
There's fun for everyone, except (spoiler alert) my character.
John Katsilometes' column runs daily in the A section. Contact him at jkatsilometes@reviewjournal.com. Follow @johnnykats on Twitter, @JohnnyKats1 on Instagram.