A cold, yet warm, holiday transmission from Idaho
December 24, 2016 - 4:49 pm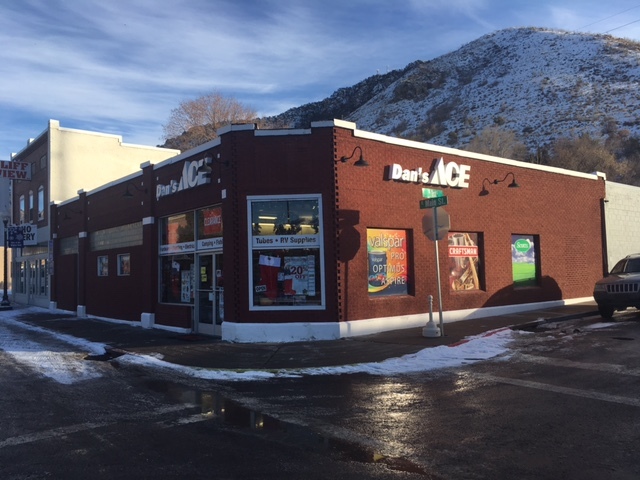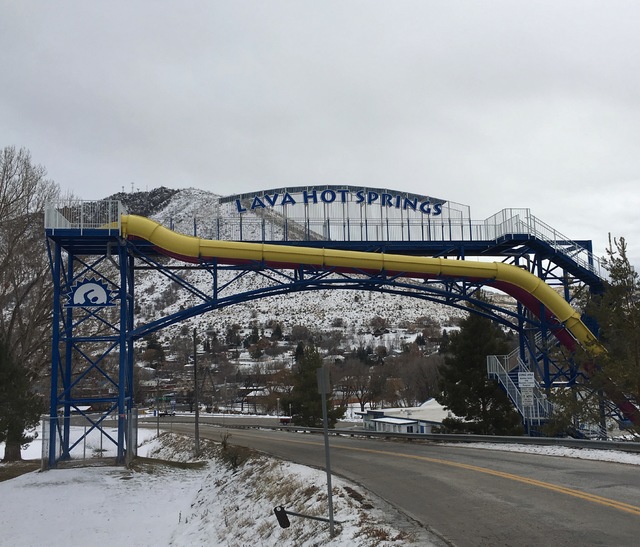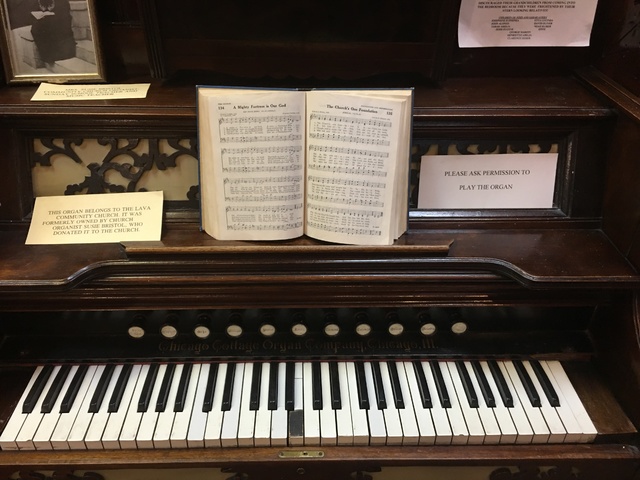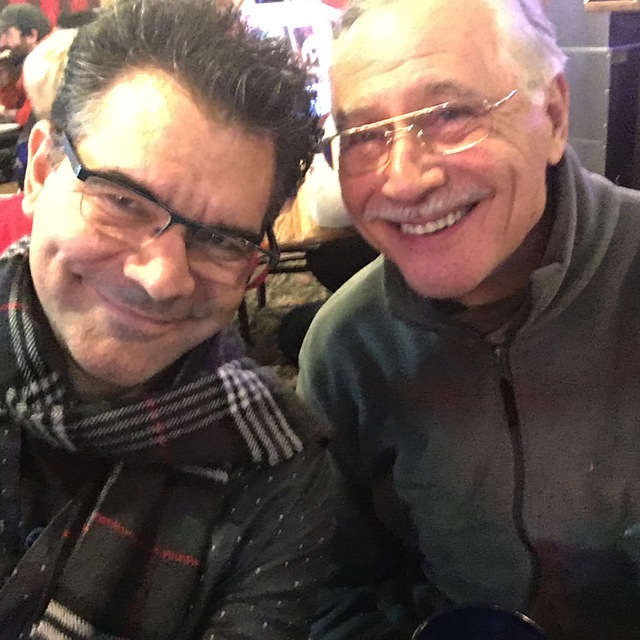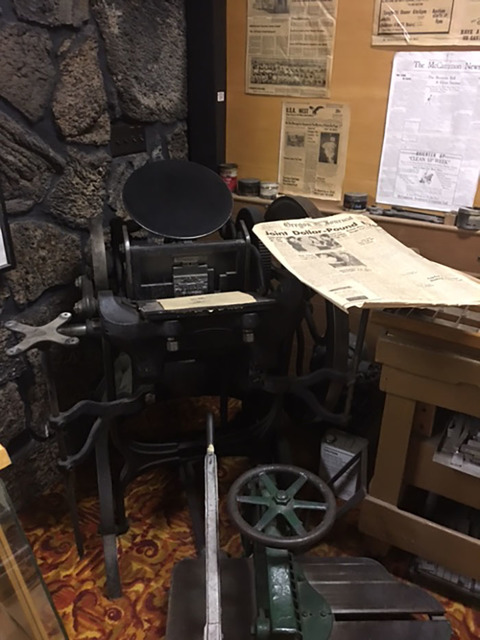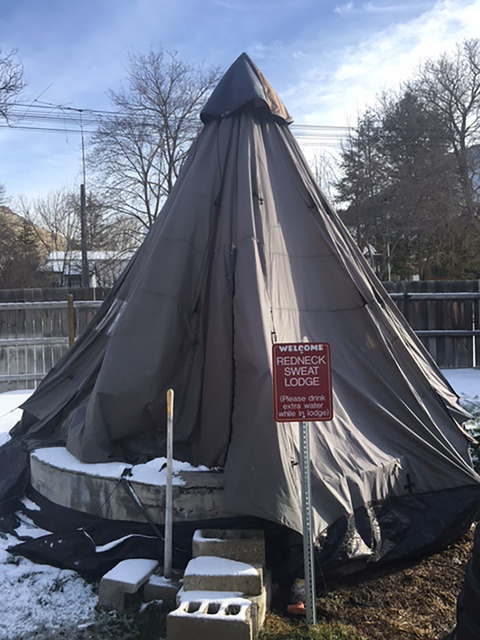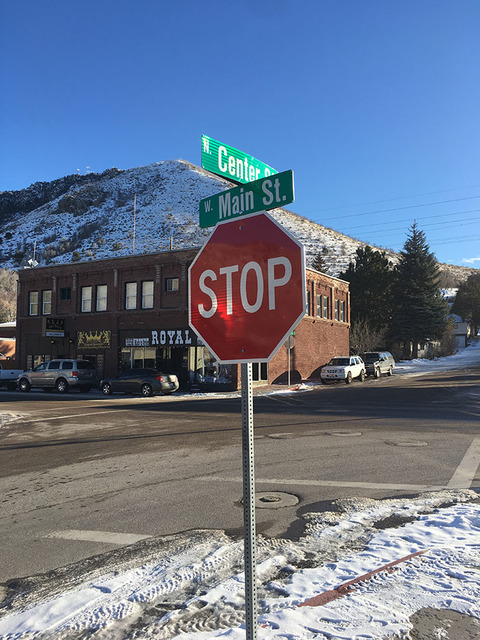 The Kats! Bureau at this writing is in Boise, Idaho's capital city, and the cultural and commercial hub of the Treasure Valley.
Every holiday season, I write a column during my adventures crisscrossing the state as I visit my family. Today's adventure began on a clear morning in Lava Hot Springs, just southeast of Pocatello, and ended with a three-hour drive in a near-blizzard to Boise.
The winter weather is a whole thing in Idaho. You must respect the forecast, or wind up hood-first in a snowdrift on I-15, or worse. On Thursday night, lounging in Dad's rumpus room in Poky, we learned a storm front was moving in with such insistence that, "If you are planning to drive tomorrow, get outta town early."
This was from a comparatively experienced local TV anchor who seemed to know his stuff. I'd guess he was a senior.
So it was a last, quick trip to Lava Hot Springs to drop off some provisions at the Lava Hot Springs Inn, Dad's quaint bed-and-breakfast at the town's entrance. Then, I would make the drive west across the Gem State to be with Mom.
I usually dwell on the cold when I am here, as more than two decades in Las Vegas have thinned my blood to the point that I cannot walk in 40-degree weather without wearing at least two jackets, a scarf and a hat made of yarn. And the overnight lows here have been in the single digits.
We forget what we take for granted, living in a warmer climate (and yes, I know it dipped below freezing last week in VegasVille, too). Such as, walking. Dad and I were ambling down his graded driveway the other day and my foot flew free, nearly tossing me to the concrete.
"Ah!" Dad said. "I must have missed that spot with the salt."
Yes. In Idaho, food seasoning is used as a life-saving substance on icy sidewalks and streets. Similar to steaks, vehicles are caked with salt around here.
My favorite it's-dang-cold story from Idaho is about 10 years ago, I drove my then-new Mazda 6 to Idaho and had been playing a Christmas CD (Frankie Moreno's was in rotation at the time). After arriving, I left the CD in the player. The next morning, the car was completely frozen over, looking like a giant raspberry popsicle.
I crept into the driver's side and turned the ignition key. The CD immediately ejected, and it, too, was frosted white. It was like the car stereo was saying, "Screw it!"
Lava Hot Springs (population "about" 415 and covering less than a square mile) is a warm retreat from these low temperatures. We soak in the natural hot baths around the main, brick building, which was finished off in 1924 as the Lava Hot Springs Sanitarium. The building served as a nursing home for time, and had been closed for years when Dad bought the building in 1988 and turned it into a bed-and-breakfast.
The open hot baths are indeed filled with heated water from far below the Earth's surface. Three wells pump more than 600,000 gallons of water a day to easily fill those baths. Eventually, all the water pumped from three wells is directed to the Portneuf River, then to the Snake River, millions of gallons each week pouring into those tributaries.
A couple of days ago, Dad and I had a protracted conversation about running a pipeline from his Inn's wells all the way to Las Vegas to offset the drought.
"Maybe, one day, Lava Hot Springs water could fill Wynn Paradise Park!" I said. Dad said that such a pipeline could indeed be engineered, and constructed. But such a pipeline would also lead to a three-state squabble (hello, Utah) that would outlive both of us.
Nonetheless, Lava Hot Springs is often referred to as a geothermal miracle, the water filled with mystic and some scientifically established, restorative properties. You can drink it; it comes in bottles. It's fun, too. At this time of year, as we soak at night, ice forms in our hair.
Strangers abound in this region, couples, individuals, families high-tailing it to and from Jackson Hole, Wyoming and Yellowstone National Park. There is a healthy culture of travelers who research resorts offering hot springs, and the Inn is part of that intricate network.
The Las Vegas and Idaho worlds converged in September 2015, when I led a barnstorming tour of the state with the creative team from "Idaho! A Comedy Musical," specifically Smith Center execs Myron Martin and Paul Beard, set designer Andy Walmsley, script writer Buddy Sheffield, composer Keith Thompson, choreographer Michele Lynch and director Matt Lenz. We hit the Inn on the second day, hitting the pools as soon as we arrived.
As Martin memorably noted afterward, "We just had a casting meeting in a hot bath."
Lava Hot Springs also achieved some national notoriety last year when Dad's place was featured on the season-ending episode of "Ghost Adventures." Zak Bagans and his crew showed up for three days in the summer of 2015. Their equipment captured all sorts of images, including a woman trudging around the old surgery room (now the Inn's reading room), and dubbed the business "a nuclear reactor for spirits."
And that's just the staff (ba-zing!).
I never felt the Inn was haunted, actually, but if any place is haunted, it's this one. But really it's similar to the rest of the state, refreshingly absence of posturing or pretense. Idaho is a reliably dial-down experience, and a welcome counter-balance to my frenetic life in VegasVille.
A couple of days ago – maybe it was Tuesday, or Wednesday – Dad and I were walking along downtown Lava Hot Springs. We were about halfway between the town's two stop signs when we stopped, realizing we had no real destination and were in no heapin' hurry to get there. We were just moseying along, and for this holiday season in the Gem State, that's just fine.
John Katsilometes' column runs daily in the A section, and Fridays in Neon. He also hosts "Kats! On The Radio" Wednesdays at 8 p.m. on KUNV 91.5-FM and appears Wednesdays at 11 a.m. with Dayna Roselli on KTNV Channel 13. Contact him at jkatsilometes@reviewjournal.com. Follow @johnnykats on Twitter, @JohnnyKats1 on Instagram.