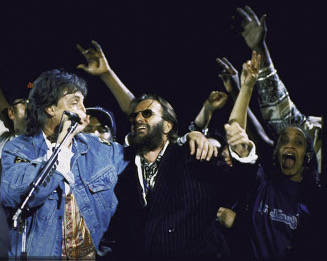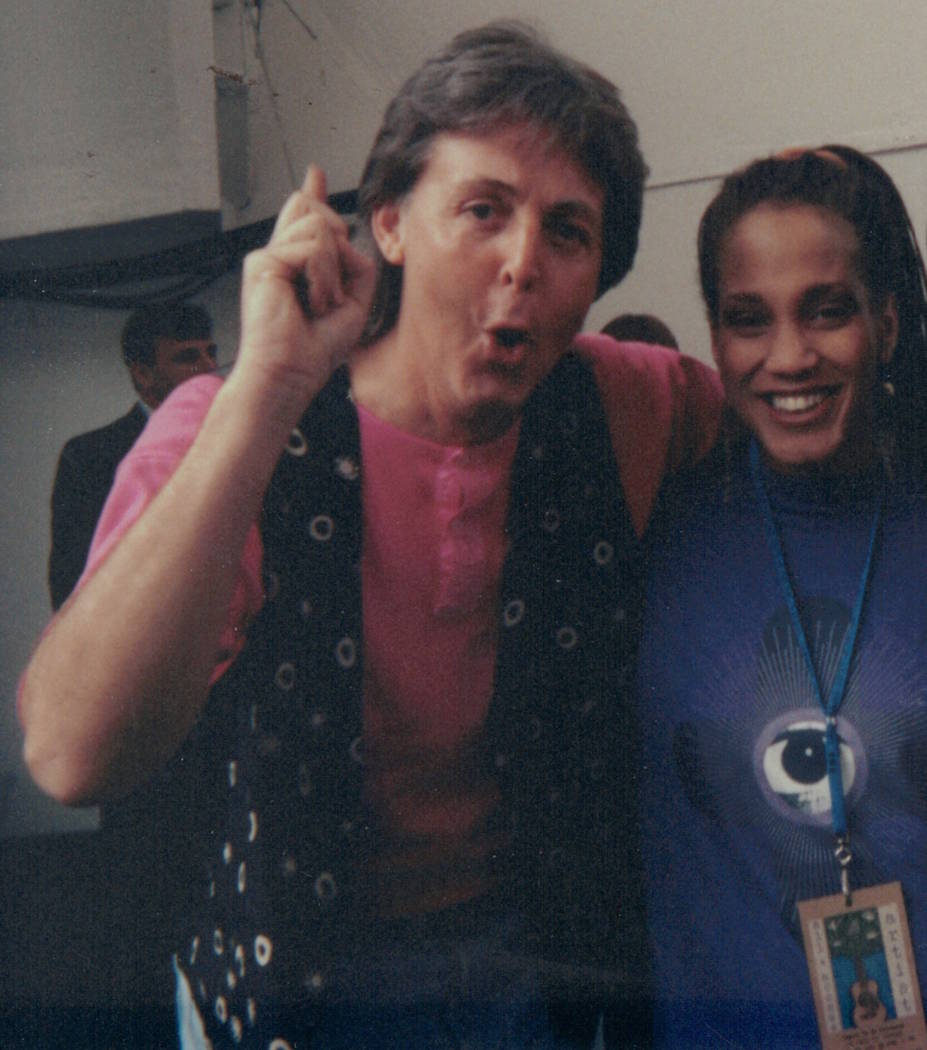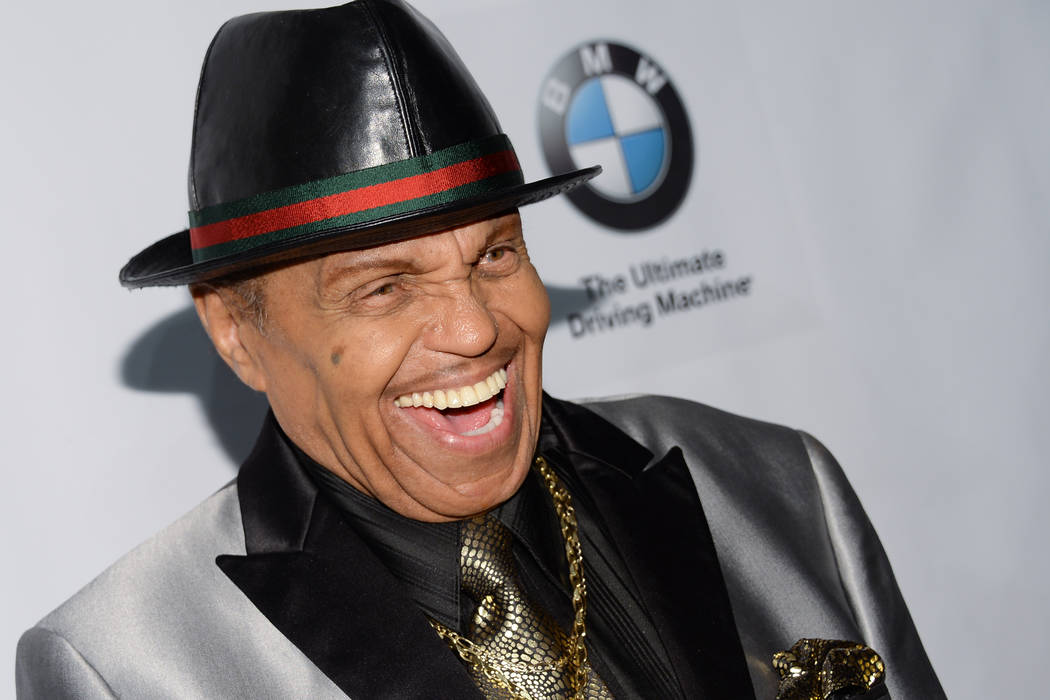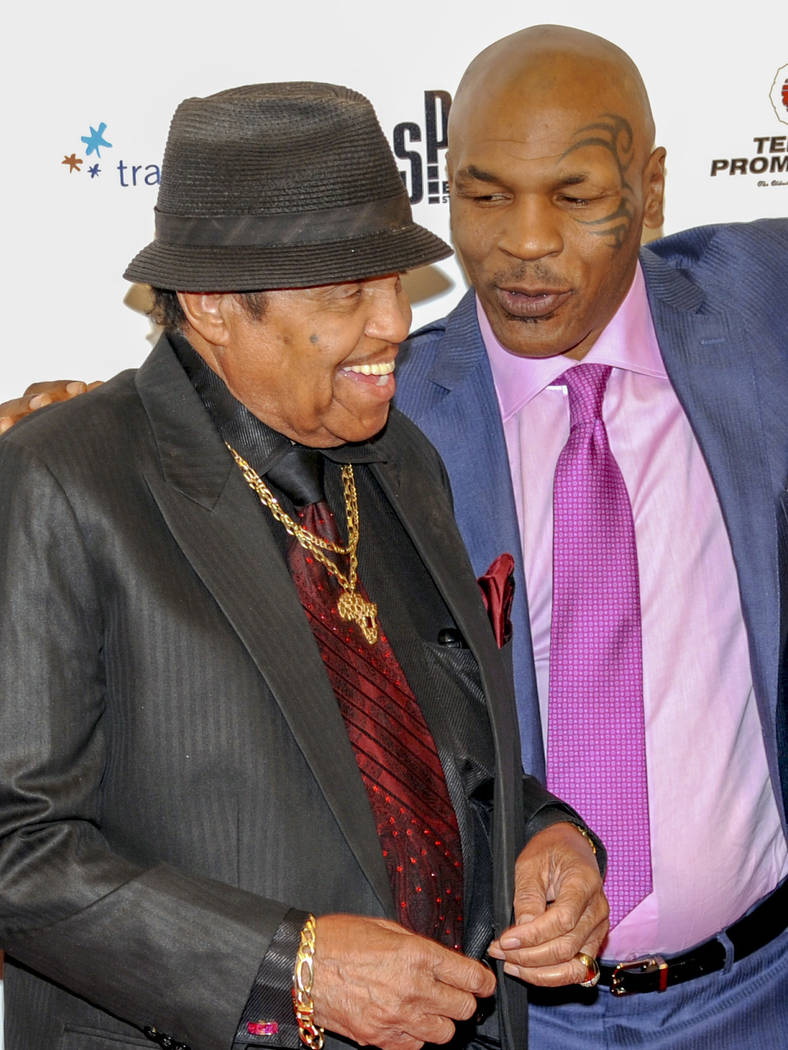 Sometime in the early 1990s, Lon Bronson walked off-stage at Riviera's Le Bistro Theatre at about 3:30 a.m. after one of his thunderous Monday night gigs.
The band leader was met by a big dude who meant business.
"Mr. Jackson wants to see you," this stranger told Bronson, carrying both a trumpet and a confused gaze.
"Mr. Jackson?" Bronson said.
"Yes," the man said. "Mr. Joe Jackson."
Bronson was led to a booth, occupied by five gentlemen in black suits. One was Joe Jackson, who was eager to build an empire for rising music artists. Jackson died Wednesday morning at age 89 at Nathan Adelson Hospice after a battle with pancreatic cancer.
Jackson had a home in Las Vegas for decades. He was frequently spotted around town, especially in the 1990s, at such now-closed nightspots as The Shark Club and Tramps, and occasionally at such haunts as Le Bistro Theatre. He caught Bronson's late-night act and was interested in hiring the music director of his eponymous band to help open a Vegas music fortress.
"I go to this booth, all these guys dressed like 'Men in Black,' and there was just enough room for me to squeeze in between them," Bronson recalls. "One guy asked if I was interested in this business opportunity with Joe Jackson, who was sitting right next to him, just staring at me. He never said one word to me. It all went through his deputy."
The idea was to build what Bronson remembers as a "Jackson Performance Center" at the Commercial Center on East Sahara Avenue. This multiplex would incorporate a recording studio, a live-performance space and a rehearsal hall. It was planned for the southeast corner of the sprawling strip mall, which opened in 1960.
"I listened to this guy telling me about this project, and I wasn't sure who to address, him or Joe Jackson," Bronson said. "I said to Joe, 'Yes, this sounds great, I'm interested,' and then turned to his deputy and asked, 'So, do you want to call me when you're ready to talk more?' "
The guy said yes, but as Bronson sadly recalled, "I never heard another word. It's too bad, because the Jackson Performance Center made perfect sense at the time. I would have loved it."
Michelle, my belle
Vegas vocalist Michelle Johnson will sings "Hey Jude" at her gig at 8 p.m. Friday at Myron's Cabaret Jazz.
It won't be the first time she's taken on that tune.
Johnson performed the Beatles classic in 1993. At Hollywood Bowl. For 17,500 fans. With Paul McCartney.
Great gig, right?
Johnson was a backing singer for McCartney's Earth Day show in April of that year. Ringo Starr strode to the stage for the finale, and Johnson was in the middle of both former Beatles.
"Ringo wouldn't sing cause he had just had dental work. It was hilarious," says Johnson, whose upcoming show, "A Salute to the Great Singer-Songwriters," is a tribute so such greats as McCartney, James Taylor, Gladys Knight, Barbra Streisand and Elton John. "He was telling me about it as we were about to sing the, 'Na-na-na-nas,' on 'Hey Jude.' "
McCartney then grabbed the hands of Johnson another singer. "We we were waving our arms together, hands locked, singing the 'Nah-nah-nahs' and he left the mic open … it was crazy."
Johnson, known as Las Vegas' First Lady of Jazz, says, "I have never recovered."
'Sharknado' circling
"Sharknado Live," the stage show based on the madcap SyFy action-movie parody franchise, remains in development for a Caesars Entertainment property. During a screening of "Sharknado 5: Global Swarming" last August at Linq Hotel, the live show production was originally announced to open at a Caesars venue this year. But I'm expecting it no sooner than 2019.
"Sharknado Live" is to be a full-scale musical, likely to be presented as satire of the film series. A satire of a satire, as it were.
Cool hang alert
"Divas3," 7 p.m. Saturday at Chrome Showroom at Santa Fe Station. As the name reflects, "Divas3" is a lineup of three great VegasVille performers in Kirbi Long, Tracy Distefano and TeeJay Peoples. They sing classics by such divas as Aretha Franklin, Cher, Carole King, Celine Dion, Whitney Houston, Dolly Parton, Donna Summer and others.
Tickets are $15 (minus fees) for this all-ages show, though guests younger than 21 must be accompanied by a guest 21 or older.
Chrome is an interesting room, incidentally. It has just about every form of seating. Theater, high-top, cocktail, standard chairs, booths … Maybe they'll drag some beanbags in there, too. But there is dance floor, and a bar. Use them both and support.
Contact John Katsilometes at jkatsilometes@reviewjournal.com. Follow @johnnykats on Twitter, @JohnnyKats1 on Instagram.