Jackson family patriarch, Joe Jackson, dies at age 89
Updated June 27, 2018 - 12:12 pm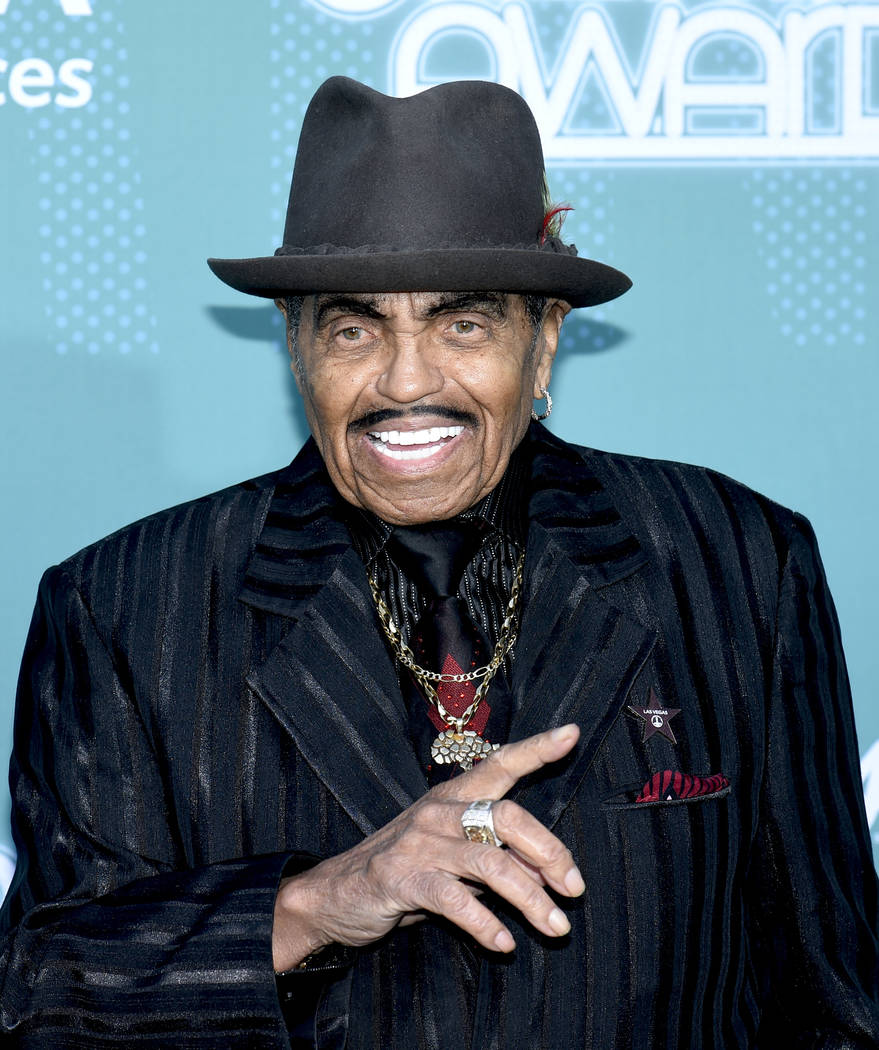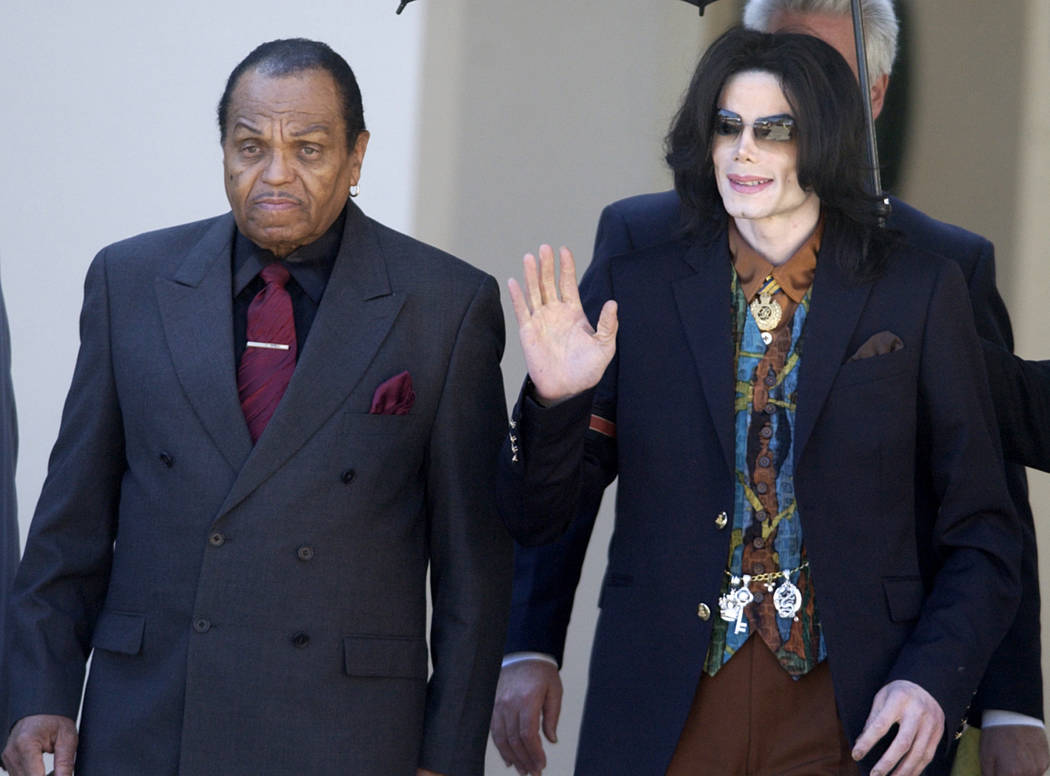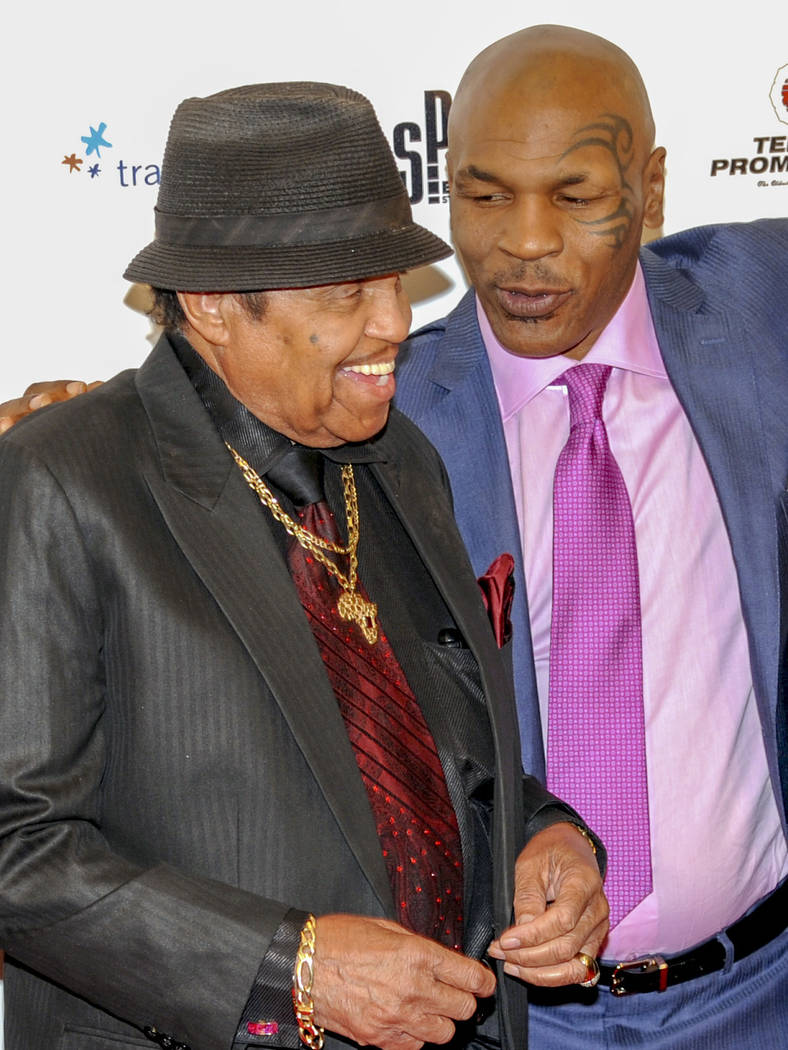 Joe Jackson, the patriarch of the Jackson family who built the Jackson 5 and Michael Jackson into international superstars, died Wednesday morning, according to multiple reports. He was 89.
Jackson had been battling pancreatic cancer, and his condition worsened last week. He had reportedly been hospitalized in Las Vegas, where he has a home.
According to Clark County officials, Jackson was pronounced dead at 2:55 a.m. at Nathan Adelson Hospice in Las Vegas.
A dominant and and often unbending figure, Jackson formed the Jackson 5 with his sons Jackie, Tito, Jermaine, Marlon and Michael. The youngest brother, Randy, also became a member of the group when it was known as the Jacksons.
Janet Jackson became a worldwide superstar, too, and daughters LaToya and Rebbie also gained notoriety as recording artists and celebrities.
Though members of Jackson's family, including his wife, Katherine, were at his side when he died, Jermaine Jackson previously told British pub The Daily Mail the family was being kept away from their father.
"No one knew what was going on — we shouldn't have to beg, plead and argue to see our own father, especially at a time like this," Jermaine Jackson said. "We have been hurting. We were not being told where he was and couldn't get the full picture. Even from the doctor. My mother was worried sick."
Jackson was last seen in public in Las Vegas at the Soul Train Music Awards in November and at the Stellar Gospel Awards in March. Both events were held at The Orleans Arena. In June 2017, he was injured in a car crash in Las Vegas and hospitalized at University Medical Center.
John Branca and John McClain, co-executors of the Estate of Michael Jackson, which is a partner with Cirque du Soleil in "MJ One" at Mandalay Bay, released a statement on Wednesday:
"We are deeply saddened by Mr. Jackson's passing and extend our heartfelt condolences to Mrs. Katherine Jackson and the family.
"Joe was a strong man who acknowledged his own imperfections and heroically delivered his sons and daughters from the steel mills of Gary, Indiana, to worldwide pop superstardom.
"Mr. Jackson's contributions to the history of music are enormous. They were acknowledged by the Rock and Roll Hall of Fame in 2002 in a proclamation naming him as Best Entertainment Manager of All Time.
"He was inducted into Rhythm & Blues Hall of Fame in 2014 and his son Michael acknowledged him with a Joe Jackson Day at Neverland.
"We had developed a warm relationship with Joe in recent years and will miss him tremendously."
Jackson was honored with a Brenden Celebrity Star on Oct. 27, 2009, at the Las Vegas premiere of the Michael Jackson documentary, "This is It." Michael Jackson had died in June of that year.
Randy Jackson Jr., son of Jackson brother Randy, tweeted this morning, "RIP to the king that made everything possible!!! I love you grandpa".
Jermaine, Tito, Marlon and Jackie headlined the RockTellz & Cocktails series at Planet Hollywood in 2014. Though he didn't manage the act in that booking, the elder Jackson was seen hanging with his sons backstage.
In his later years, Jackson was seen around town, especially at Red Rock Resort, where he liked to dine. He was also spotted frequently at Tivoli Village.
The Jackson 5 played several dates at the old MGM Grand, now Bally's, in 1974.
Jackson never apologized for the unbending physical and verbal discipline he inflicted on his children during their formative years in Gary, Indiana. Five years ago he told interviewer Piers Morgan: "I'm glad I was tough, because look what I came out with."
This is a developing story. Check back for updates.
Contact John Katsilometes at jkatsilometes@reviewjournal.com. Follow @johnnykats on Twitter, @JohnnyKats1 on Instagram.