A real impression: Gordie Brown signs on with Chip Lightman
October 13, 2016 - 2:32 am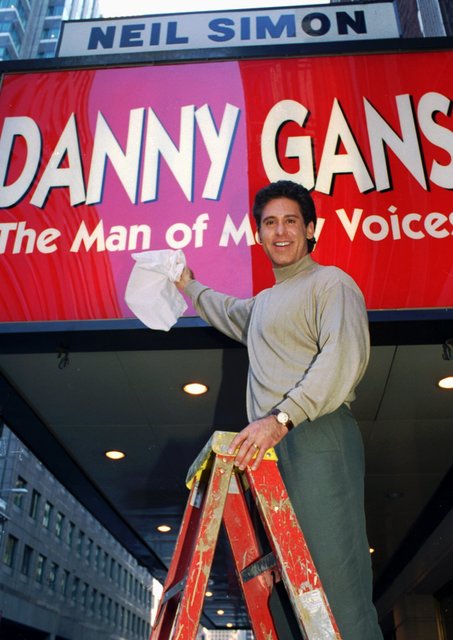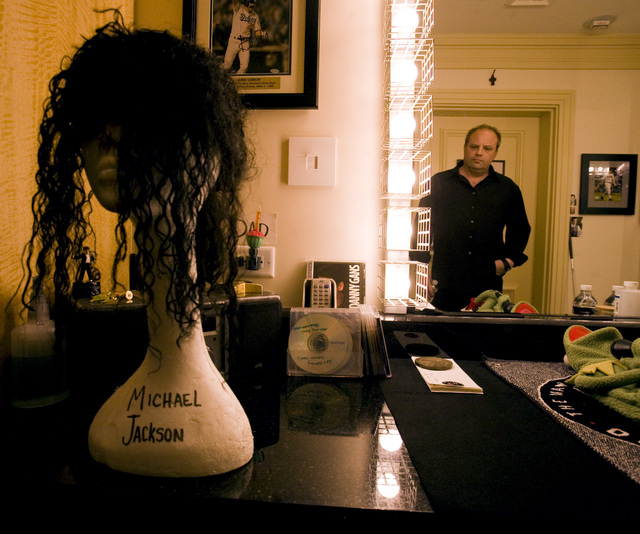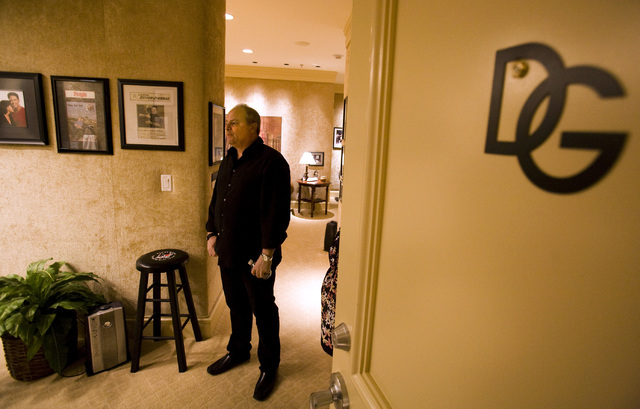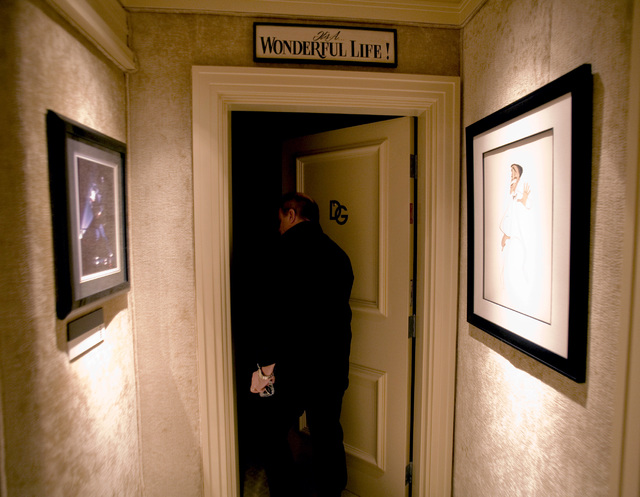 During his performances at Golden Nugget, Gordie Brown has been famous for fast, jarring shifts in his act.
He's displaying that trait offstage, too.
Days after his show's announced Nov. 27 closing, Brown has enlisted none other than longtime Las Vegas producer Chip Lightman as his manager.
Thus, Brown is now the second headlining impressionist, after the late Danny Gans, to hire Lightman as a business partner — even as Lightman has not represented any Las Vegas entertainers in more than five years.
Instead, the 59-year-old Lightman has been living in "semi-retirement" in Boise, Idaho, living off his investments and revenue saved from his time with Gans. But Lightman says he was called unexpectedly by Brown last week and asked if he would help navigate Brown's career.
"Gordie can be very persuasive," Lightman said during a phone chat from Boise on Wednesday afternoon. "Fortunately I have been keeping up with what is happening in Las Vegas with people who do business there, ticket brokers, (longtime Las Vegas publicist and PR Plus owner) Laura Herlovich, people like that."
Lightman rose to prominence in Las Vegas as the producer of Gans' popular stage show at the Stratosphere, the Rio and finally Wynn Las Vegas up until Gans' death in May 2009. Lightman also produced Donny & Marie's show at Flamingo Las Vegas, a partnership that ended abruptly in 2010 with an out-of-court settlement in a lawsuit by Lightman after the Osmonds cut him loose a year after opening at the Flamingo.
Both Brown and Lightman said they were determined to return Brown to headliner status on the Strip — or close to it.
"The Las Vegas market is very fickle right now, and we know that," Lightman said. "But still, I think it's a good time for Gordie to expand and reach for the next golden ring." Brown has performed in Las Vegas since 2004, including two stints at Golden Nugget, the second of which was launched in 2009.
Lightman also worked, often contentiously, with another would-be Strip headliner, Brody Dolyniuk of Yellow Brick Road in a rock-and-roll impressionist show called "Brody's World." The production showed considerable potential, but failed to find a venue as Lightman and Dolyniuk sparred over the show's direction.
Over the years, Lightman has effectively diversified his business interests. He invested in the Coachman Inn Restaurant, a food truck called Muhcheeze (all about grilled cheese, that one) and pursued a coffee-bar business on the Hawaiian island of Kauai (which never got off the ground). He was also involved in the ticket website ShowTickets4Locals, but sold interest in that business as he entered retirement.
I asked Lightman where Brown might be an apt fit, given the turbulent business climate for production shows in the city.
"The Rio, Danny's old room, would be perfect for Gordie," Lightman said, referring to the showroom where "Rock of Ages" is closing on New Year's Day. "Gordie could put 400-500 people in there, and once he gets going I think he could sell out if the prices are really low so everyone has a chance to see the show."
Lightman said he has yet to enter negotiations with anyone at the Rio or Caesars Entertainment, but he is certainly well-versed in ticket prices. He brought Gans from the Stratosphere to the Rio in January 1997, where within two years the great impressionist became the first Las Vegas headliner to command a $100 ticket price.
Gans wound up moving to Encore Theater in January 2009, replacing "Monty Python's Spamalot." He performed there up until his death the following may from of a combination of drug toxicity from taking the opiate Dilaudid, and a pre-existing heart condition.
By then, Brown, who had briefly competed with Gans across the Strip at the Venetian, was back at Golden Nugget. He initially produced robust ticket sales at the downtown hotel, but the popularity of his show began to wane as he reached what Lightman called "the saturation point downtown."
"People who wanted to see Gordie at the Golden Nugget had seen him there," Lightman said. "Some had seen him 2, 3 times there. He needs another, fair chance to move up, and we're going to work tirelessly to make it work."
ALL ABOUT BASE
The spate of closings for Base Entertainment shows this year, including the announced shutdowns of "Million Dollar Quartet" and "Rock of Ages" this month, doesn't mean the news is all negative for the production company. Base still does solid business with Mat Franco at the Linq, and early sales of its partnership with the "Magic Mike Live" male revue show in development at Hard Rock Hotel have surpassed $1 million already. That show, backed by "Magic Mike" film star Channing Tatum, is to open next spring.
WATERS TO THE STRIP?
Roger Waters' hopes of performing in Las Vegas between appearances at the Desert Trip concert in Coachella didn't work out, but the former Pink Floyd frontman is reportedly eyeballing a mini-residency at the Colosseum at Caesars Palace next year. Insiders say execs at AEG Live, the production company behind the concert and the Colosseum bookings, are trying to make it happen.
THE BOOM BOXES
Something to know about Intrigue nightclub at Wynn Las Vegas: Near the end of the party each night ( around 1:30 a.m.), hostesses distribite dozens of personal pizzas.
John Katsilometes' column runs Saturday, Sunday, Tuesday and Thursday in the A section, and Fridays in Neon. He also hosts "Kats! On The Radio" Wednesdays at 8 p.m. on KUNV 91.5-FM and appears Wednesdays at 11 a.m. with Dayna Roselli on KTNV Channel 13. Contact him at jkatsilometes@reviewjournal.com. Follow @johnnykats on Twitter, @JohnnyKats1 on Instagram.