A victory cigar, a great performance and a visit from Valli caps 'Jersey Boys' run
September 20, 2016 - 2:08 am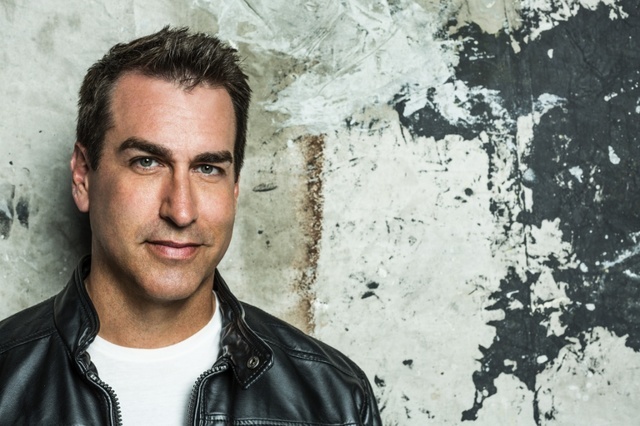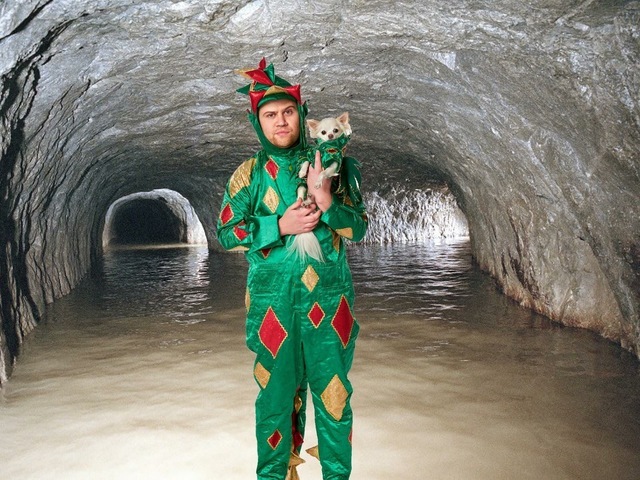 A whirl around the scene from VegasVille, beginning with the finale of "Jersey Boys," replete with cigars, hugs and two of the Four Seasons:
A SOARING SENDOFF
Dressed in the stars-and-stripes-patterned shirt he wore during the opening scene of "Jersey Boys" at Paris Las Vegas, Travis Cloer clutched a fistful of cigars just minutes before taking the stage.
"Have one," he said, producing a VegaFina Hecho A Mano. That would be lit later, at an after-party at Hyde nightclub at Bellagio. Cloer piloted the show's soaring finale at Paris Las Vegas, show No. 3,279 covering two hotels (Paris and, originally, Palazzo).
Before the performance, original Four Seasons Frankie Valli and Tommy DeVito, a Las Vegas resident, drew a crowd at the theater entrance. Both were brought to the stage at the close of the show, with Valli telling the crowd, "I'd like to thank everyone who has supported this show. This cast is absolutely amazing. I've seen every cast there is, along the way, whether it was in Australia or the U.K., or New York. This cast is second to nobody. They are fantastic."
If you are wondering about the future of the well-regarded and well-loved "Jersey Boys" Music Director Keith Thompson, he said before the show, "My balls are in the air right now. When they land, I'll be sure to let you know." Thompson hosted what was reportedly a melancholy The Composers Showcase of Las Vegas show Wednesday at Cabaret Jazz. I say "reportedly" as it was the rare TCS I missed; John Fogerty and his guests, the Six-String Soldiers, strayed a little long at Venetian Theater that night.
Expect many of Thompson's former "Jersey Boys" to stick around Las Vegas. I'm hearing some are already seeking auditions with the next phase of "Tony N' Tina's Wedding," if the show can find a new home after closing at Windows at Bally's on Wednesday.
An eight-year Vegas resident, Cloer is hard-focused on his stage show, "Vegas With a Twist," set for Oct. 22 at Grandview Lounge at South Point (This is his collaboration with "Baz" music director Chris Lash). Graham Fenton plans to be in town at least through the December run of "Steve Wynn's Showstoppers," as is wife, Nicole Kaplan, is a co-star in that production.
Some of the principals are already booked to leave. Jason Kappus (who played Bob Gaudio in the finale) is headed back to New Jersey. And Jason Martinez, an original member of the Vegas cast, embarks on a somewhat familiar path: He'll be backing Valli as a member of the Four Seasons lineup beginning in January.
Days before the "Jersey Boys" finale, during dinner at Eiffel Tower Restaurant at Paris, Martinez mentioned those plans and was reminded that Valli himself is booked at the Pearl at the Palms on Feb. 18.
As Martinez said, "It'll be my methadone for my 'Jersey Boys' withdrawals." We'll see if he's over the shakes by February.
CALL IT OUT
Adam Duritz of Counting Crows was in the middle of a story of some relevance Saturday night at DLV Events Center when he halted, surveyed the scene and called out a profanity. The big one, which he repeated about a half-dozen times.
"It feels good to shout that in a city!" Duritz called out.
Hey, it's an adult facility.
The Big News from that show, also featuring Rob Thomas, is 5,200 fans packed the venue on the "G05," or Grand Opening 5, celebration of D Las Vegas and Derek Stevens, whose company owns both the hotel and DLV. Stevens wore one of his custom-designed trench coats, stitched with all the social-media info of the artists and venues, and hosted an after-party at his hotel's Longbar. The guy has it all covered.
RIGGLE, VODKA AND COMEDY
A guy we can use more of in VegasVille is Rob Riggle, one of the stars of the original "Hangover" film series who stopped into Lagasse's Stadium on Thursday to promote his Loaded Vodka line and watch the Jets-Bills NFL tilt in one of the sports book's VIP suites. Riggle said he had made a futures bet on the World Series and actually won that bet, taking his favorite team, the Kansas City Royals.
Riggle returned with the ticket to collect an undisclosed amount (or, as he says, "Not much.") but that ticket had expired after 180 days.
"So, it's like I lost," said Riggle. "I can't complain. It says right on the fine print you need to collect in 180 days."
Riggle was fresh off his Comedy Central appearance roasting Rob Lowe, joining host David Spade and a lineup of roasters that included Jeffrey Ross (donning a Prince costume for the event), Pete Davidson, Peyton Manning, Jewel, Ralph Macchio and the embattled Ann Coulter.
Riggle said the revelation from that night, which was his first roast, was, "It's not so bad being ripped by someone from the stage, because it happens to everyone. What happened to Ann (who was flayed by every roaster) seemed worse than it was."
Also during the conversation, we remembered Riggle's appearance a decade ago during the short-lived Comedy Festival at Caesars Palace. Riggle co-headlined a show with Jon Oliver, now of HBO's "Last Week Tonight."
"I was doing a lot of stand-up at the time, and we were here as part of a 'Daily Show' lineup," Riggle, who appears on the Fox NFL Sunday telecasts, remembered. "I loved it. If I ever got back into stand-up, full time, I'd love to play Vegas again."
IF YOU DON'T WIN, THEN …
Jon Van der Put, known more readily as the disaffected magician Piff the Magic Dragon, has said he did not want to win "America's Got Talent." He achieved such by reaching the finals of Season 10 last year, but finishing behind the champion, ventriloquist Paul Zerdin.
"Winning doesn't fit with my character," Van der Put told me during an interview on my radio show on KUNV 91.5-FM in October. "I have to be a loser. In fact, I'm going to market myself as the loser of 'America's Got Talent.' "
So it is that Las Vegas media members have received the invitation to a VIP night for Piff (and his canine sidekick, Mr. Piffles) at Bugsy's Cabaret at Flamingo Las Vegas. It is topped with, "Loser of America's Got Talent." In Piff's world, even if you top several thousands of would-be contestants who auditioned for the show across the country and reach the final round, you are still a loser.
But Piff has actually outlasted the "AGT" winner on the Strip, as Zerdin's show closed at Planet Hollywood on Sept. 4. Piff has alternated dates at Flamingo with a successful touring schedule since his run on "AGT."
HIP TO BE SQUARE
Stemming from a dinner conversation from about two years ago, Frankie Moreno is finally performing a tribute to Huey Lewis and the News at Cabaret Jazz. That show is Tuesday at 8.
The conversation spilled into a long argument among the pro-Huey and anti-Huey coalitions. The "pro" group (hello) insisted Lewis had enough name recognition and hits to fill an entire show. The "anti" group disagreed. The pros (and prose) prevails. It's on. As Huey would say, "Have a good time, 'cuz it's all right."
John Katsilometes' column runs Saturday, Sunday, Tuesday and Thursday in the A section, and Fridays in Neon. He also hosts "Kats! On The Radio" Wednesdays at 8 p.m. on KUNV 91.5-FM and appears Wednesdays at 11 a.m. with Dayna Roselli on KTNV Channel 13. Contact him at jkatsilometes@reviewjournal.com. Follow @johnnykats on Twitter, @JohnnyKats1 on Instagram.