Bon Jovi toasts to new wine, but 'not ready' for Las Vegas residency
Updated March 18, 2018 - 10:46 pm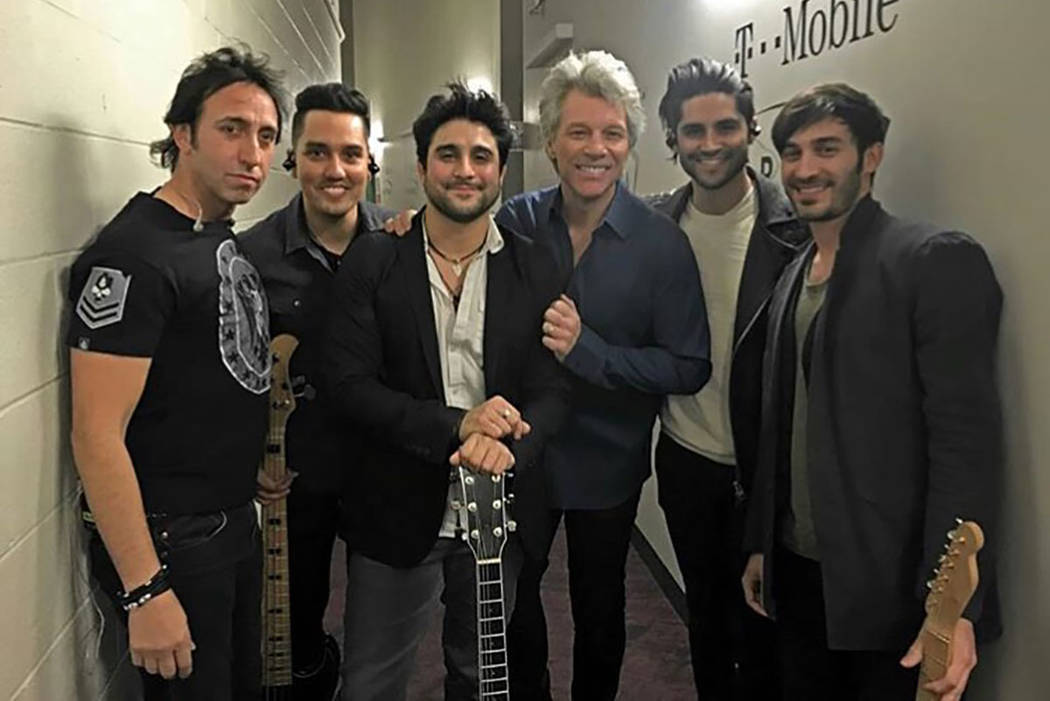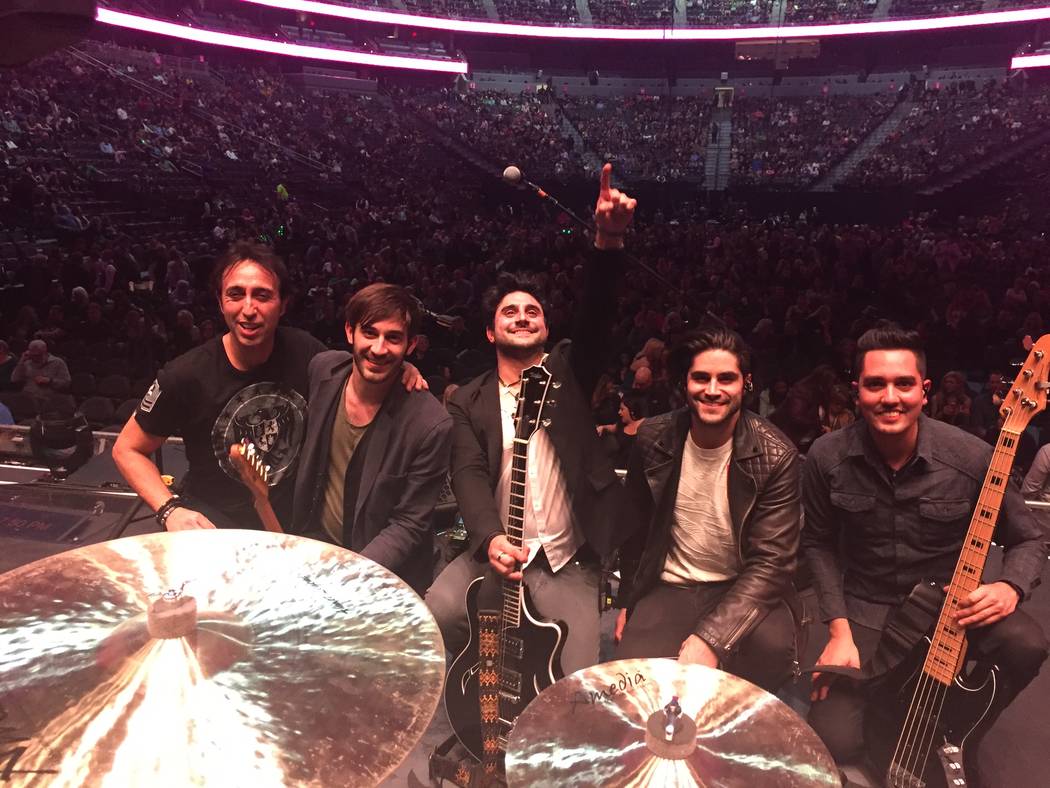 Jon Bon Jovi shouted it from the stage at T-Mobile Arena: "What could be better than a St. Patrick's Day party in Las Vegas on a Saturday night?"
Maybe a stack of Saturday night parties in Las Vegas, hosted by Bon Jovi in a fancy Strip theater.
Bon Jovi rocked it at T-Mobile on Saturday, filling the place and reminding us why the band is about to be inducted into the Rock and Roll Hall of Fame in April (with Howard Stern making the induction speech). Very clearly they should be on the hot list for an extended engagement on the Strip, joining such contemporaries as Journey, Motley Crue, Guns N' Roses, Scorpions, Def Leppard, Styx with Don Felder, Billy Idol, Joe Walsh, and ZZ Top to play bursts of shows in VegasVille.
We really know this one … the metaphor for hanging by a thread … @BonJovi @TMobileArena pic.twitter.com/jJpHAQGhxs

— John Katsilometes (@johnnykats) March 18, 2018
Those bands, over the years, have found a sweet spot performing on select nights on the Strip. But Bon Jovi has no plans to jump in. Not yet, at least.
"Have we been approached? Yes, we have. But it's a big world, and we're still exploring it," Bon Jovi said. "But I'm not ready to settle down yet. It's flattering, and I know there are a lot of great bands doing it, but I'm not ready for it."
Maybe we know this one … @BonJovi @TMobileArena pic.twitter.com/5WaGOuunpR

— John Katsilometes (@johnnykats) March 18, 2018
Bon Jovi made those comments at a comparatively quiet affair, a launch event for Diving Into Hampton Water Rose at Cleveland Clinic Lou Ruvo Center for Brain Health. The rose is distributed by Southern Glazer's Wine & Spirits of Nevada, where Ruvo Center founder Larry Ruvo and his sidekick Michael Severino serve as executives.
The wine is a partnership between Bon Jovi's son Jesse Bongiovi and his friend and business partner, Ali Thomas. Bon Jovi is also part of the Cleveland Clinic's Keep Memory Alive organization and has performed at the Power of Love gala at MGM Grand Garden Arena.
Bon Jovi grinned when I asked of the opportunity he presented Vinny "Vin A." Adinolfi of Bally's family act The Bronx Wanderers on Saturday night. The rising rocker won a competition co-promoted by the band and KKLZ-FM in Las Vegas to open Saturday's show.
Adinolfi clearly relished his time under the lights, racing around the stage and breathlessly calling out, "Thanks to Jon Bon Jovi for making this dream come true."
Bon Jovi always gives local bands a shot to take the stage during the band's frequent U.S. tours.
"We do it every night, and I've been doing it for years," he said. "I give a little talk to the guys, and I did last night, on how it was that I went to the loneliest man in the music business — a DJ — with a cassette. That's what you had to do to get people to get your music out there. I tell them, 'Here's an opportunity; here's what you need to do with it. Get noticed.' "
The 56-year-old frontman added, "I guess he went and played a club after opening for me, right?"
Yessir, Vin A. and the band hit The Space, closing that show at 12:30 a.m.
"You see?" Bon Jovi said, smiling. "That's the idea!"
After I relayed that sentiment, Vin A. succinctly replied, "Awesome!"
John Katsilometes' column runs daily in the A section. Contact him at jkatsilometes@reviewjournal.com. Follow @johnnykats on Twitter, @JohnnyKats1 on Instagram.