Bono, The Edge, Letterman a power trio in new doc
Updated March 11, 2023 - 4:56 pm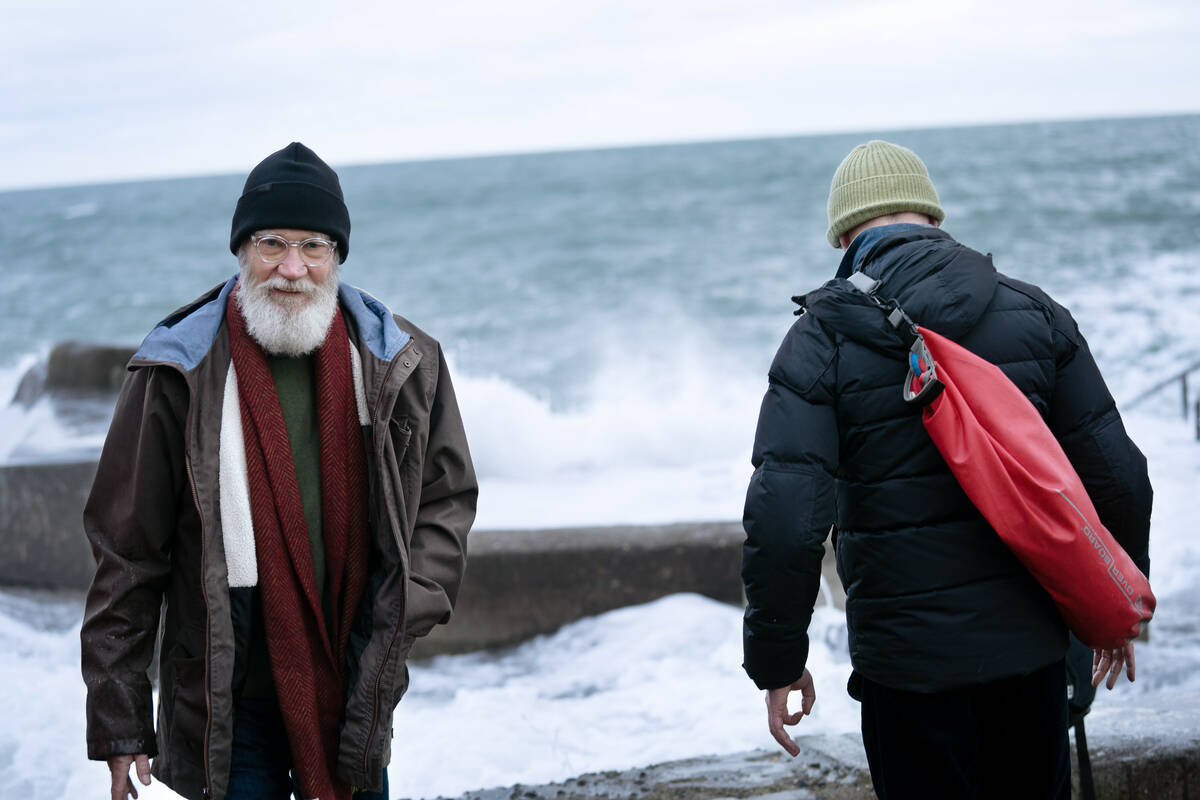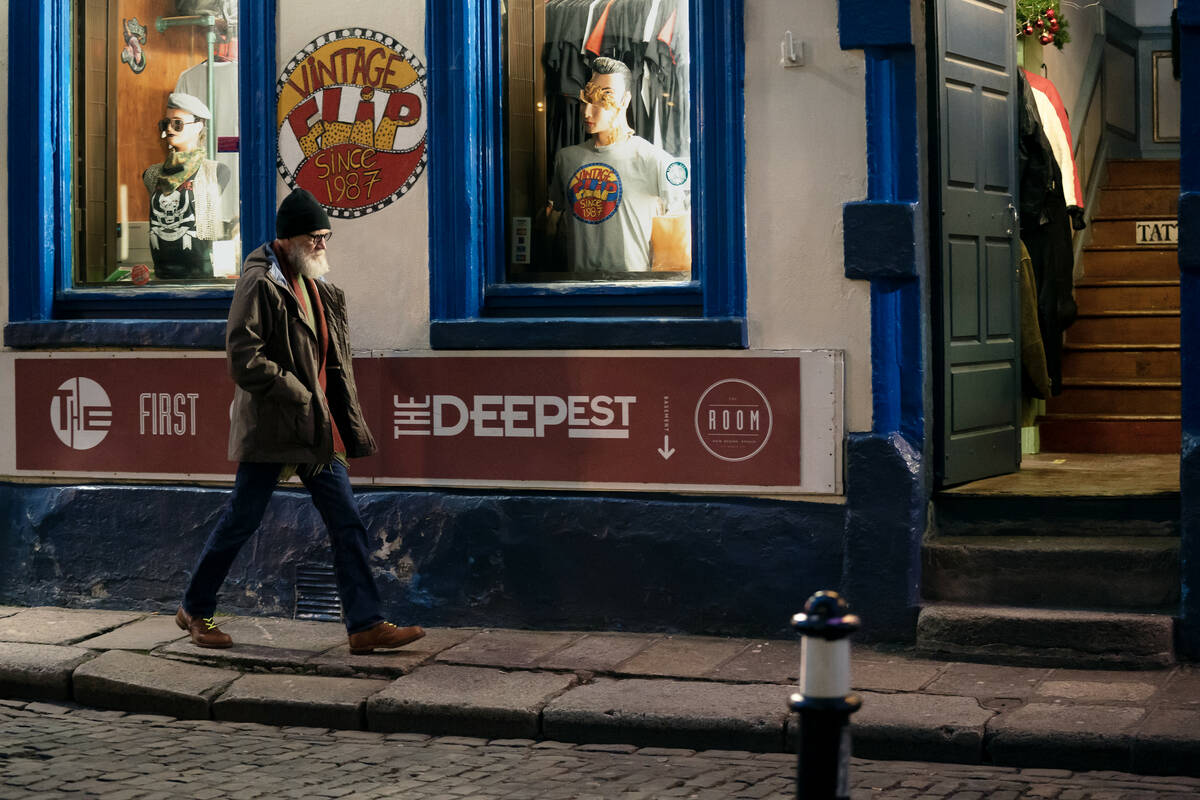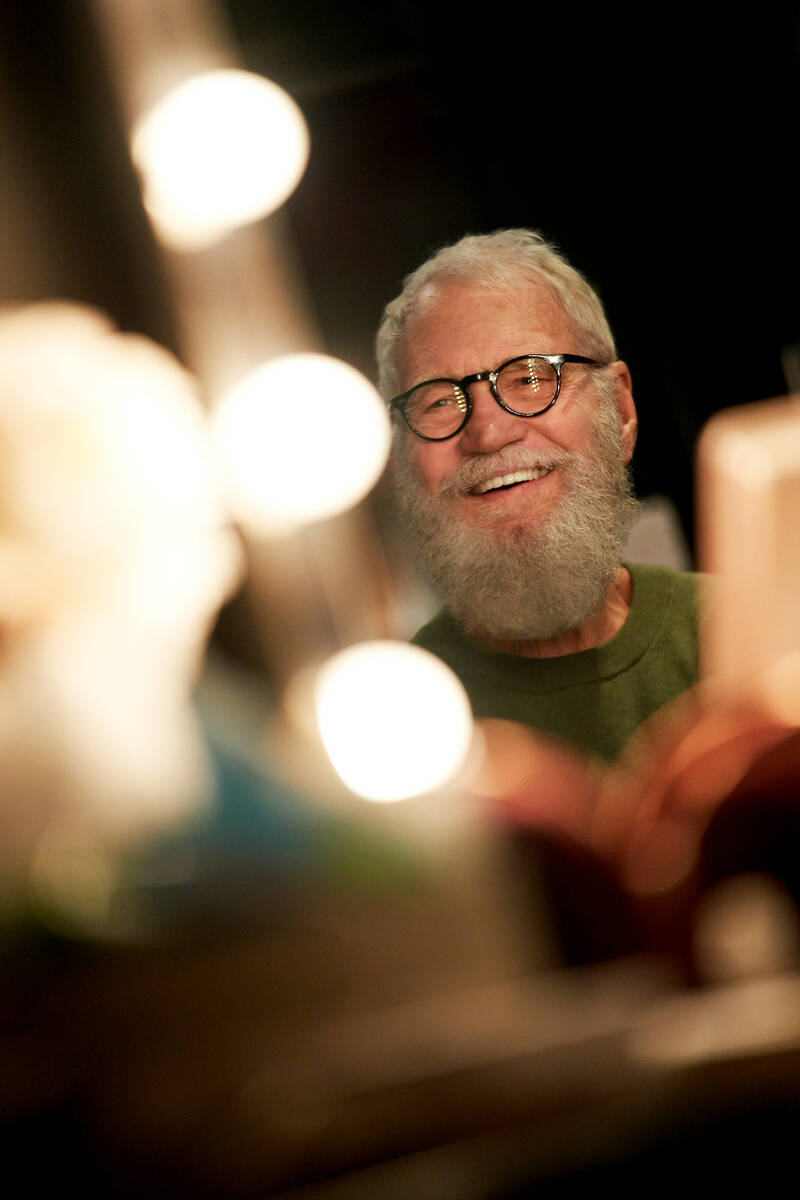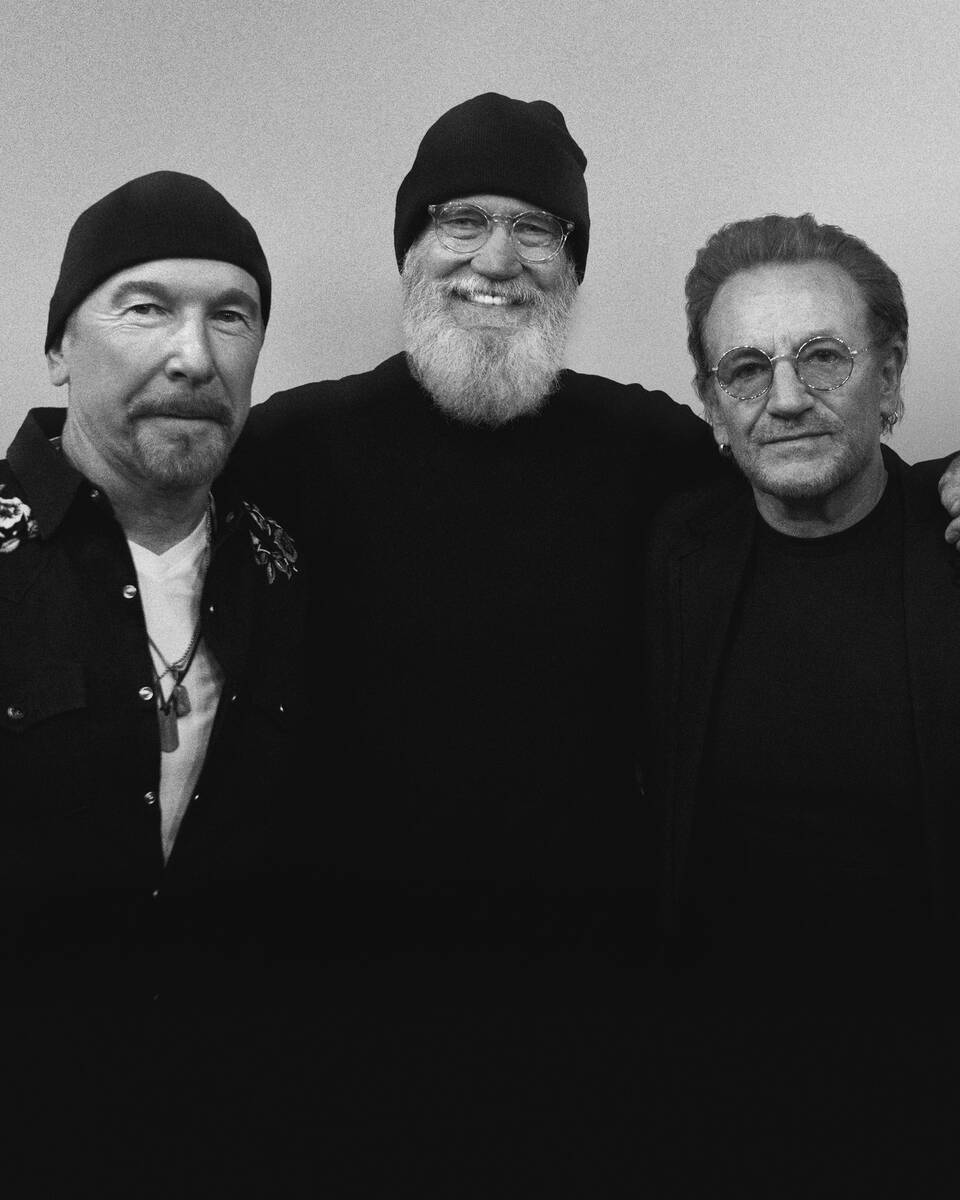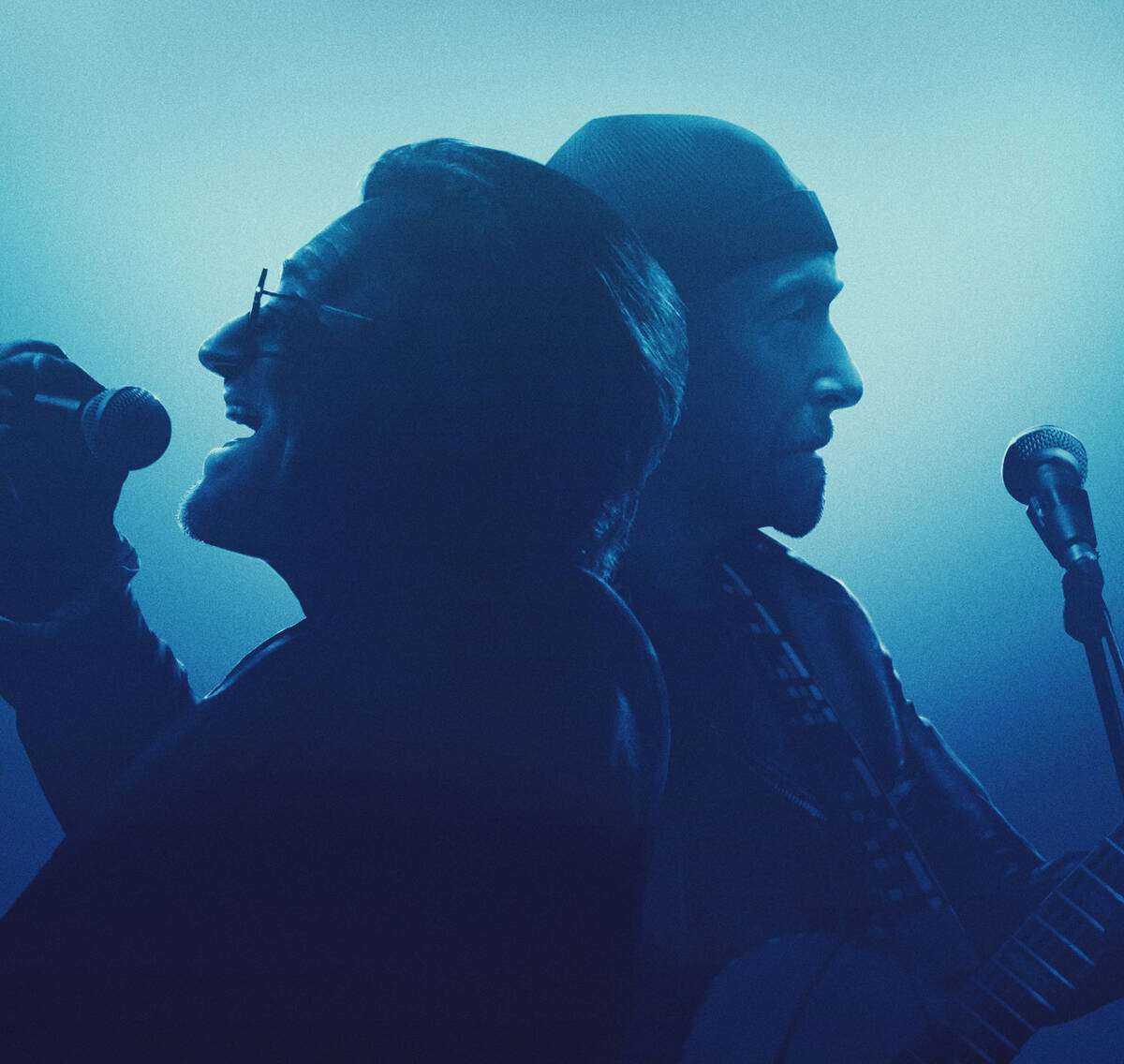 LOS ANGELES — During the upcoming documentary "Bono & The Edge: A Sort of Homecoming, With Dave Letterman," the talk-show icon sits across from Bono, peering at the rock star in wonderment.
Letterman wonders what it is like to write a song.
"Writing a song is like having heart surgery," Bono says, with a slight grin.
The camera cuts to Letterman, who nods and also slightly smiles. The moment hangs for a couple of beats. Fans of both these men understand the weight of the statement. Both have survived open-heart surgery.
Their celebration of life is one of the many shared qualities in this documentary, a heartfelt and whimsical account of superstars who have fostered a mutual reverence.
The Disney+ documentary is due out March 17, St. Patrick's Day, only appropriate as Bono and The Edge have invited Letterman into a guided tour of their hometown of Dublin. The film's world premiere was Wednesday night at The Orpheum Theatre in L.A., a regal venue built in 1926 and filled for the night's celebration.
In this warm, funny examination of U2's underpinnings, Oscar-wining director Morgan Neville gets right into the faces of his subjects. You can almost taste the froth of the ale served at a buoyant brew-pub hang, and smell the sea salt coming off the sea at Forty Foot promontory in Dublin Bay, featured prominently in Letterman's visit.
The doc is timed with the St. Patrick's Day release of "Songs of Surrender," U2's re-imagining of 40 classic songs in considerably unvarnished arrangements. The studio work was not filmed, but the songs are captured on the documentary, from 2021 performances at Dublin's Ambassador Theatre with local folk musicians.
These projects are out ahead of the band's launch of "U2: UV Achtung Baby Live At The Sphere" at the MSG Sphere, expected in late September. But there is no mention of Las Vegas or the rounded fortress in the documentary. Fans are still awaiting announcements of ticket sales and performance dates (still holding with Sept. 29-30) for the Vegas series.
"It was great to see our city and our country through his eyes." @U2 brings @Letterman to Dublin for "Bono & The Edge. A Sort of Homecoming" in L.A. #RJNow @reviewjournal pic.twitter.com/cxZiUgj9zA

— John Katsilometes (@johnnykats) March 9, 2023
For "Songs of Surrender," Adam Clayton and Larry Mullen Jr. (to be replaced in Vegas by Bram van den Berg of the alt-rock, pop band Krezip) give slight musical support on these recordings. They add a tender bass line and stand-up drum kit, respectively.
The story shows Letterman as a fish out of water, and (eventually), even in the drink, in a city he's not visited until this project. The Edge describes the rage sparked by the tension between Catholics and Protestants in his country that led to the groundbreaking anthem, "Sunday Bloody Sunday," singing and strumming on an acoustic guitar.
"People talk about songs as their children, but they're not. They're your parents." @U2 @Letterman last night @LAOrpheum #RJNow @reviewjournal pic.twitter.com/hEFX5riqyC

— John Katsilometes (@johnnykats) March 9, 2023
Letterman is led to the Forty Foot shores, where locals formed a swimming club in the freezing waters. Women broke through the all-male barrier nearly 50 years ago. Letterman's visit inspired the new song, "Forty Foot Man," which Bono and The Edge turned around overnight.
Bono sang a segment of that song at during a stage appearance after Wednesday's screening.
Letterman was clearly moved, by being invited into the band's home town but also into their creative process. The movie is very much a tribute to him, at age 75, having mastered the medium of television and simply enjoying his place in U2's new music and documentary.
Obviously comfortable in his own skin and in U2's company, Letterman joked around frequently. "I had a sense of this at the airport, but it was confirmed the longer I stayed in Dublin," he said onstage at The Orpheum premiere. "In Dublin, I am so much more popular than U2. I think that's my biggest takeaway."
The band and Letterman became publicly intertwined when Letterman invited them to perform for a week on "The Late Show."
The Edge was quick to jab at Letterman, seated next to him onstage, "Being honest, the first idea was Jay Leno," the guitarist said, drawing laughter. "He's into cars, and I drive an Audi … Bono drives, believe it or not, a Tesla."
Letterman would also say, seriously, "Morgan did a remarkable job, and as I watched it, I love that the star of this film is the music."
Bono told the crowd, "It was great to see our city and our country through his eyes," then, to Letterman, "Through your eyes."
Part of a new, instant classic by @U2 to @Letterman at tonight's world premiere of "Bono & The Edge. A Sort of Homecoming" in L.A. #RJNow @reviewjournal pic.twitter.com/efLmhinOLj

— John Katsilometes (@johnnykats) March 9, 2023
Bono would later offer his sampling of "Forty Foot Man," singing, "He was swept away, as part of the plan. He's not so frightening, he's fast as lightening."
The crowd laughed, and cheered. It was an impromptu, intimate moment a test drive, if you will. The Las Vegas spectacle will come later.
Cool Hang Alert
Take a journey (hah) to great music in a great room at great value with DSB – A Tribute to Journey at 8 p.m. March 17 at the Suncoast. The band dates back to 2009 and performs such hits as "Don't Stop Believin,'" "Faithfully," "Any Way You Want It," "Open Arms" and "Wheel in the Sky." The band has been featured on AXS TV's "The World's Greatest Tribute Bands." Tickets start at $24.95 (not including fees); go to Ticketmaster or suncoastcasino.com for info.
John Katsilometes' column runs daily in the A section. His "PodKats!" podcast can be found at reviewjournal.com/podcasts. Contact him at jkatsilometes@reviewjournal.com. Follow @johnnykats on Twitter, @JohnnyKats1 on Instagram.