Cher: The Park Theater residency in Las Vegas really is 'the last show'
October 23, 2016 - 10:26 am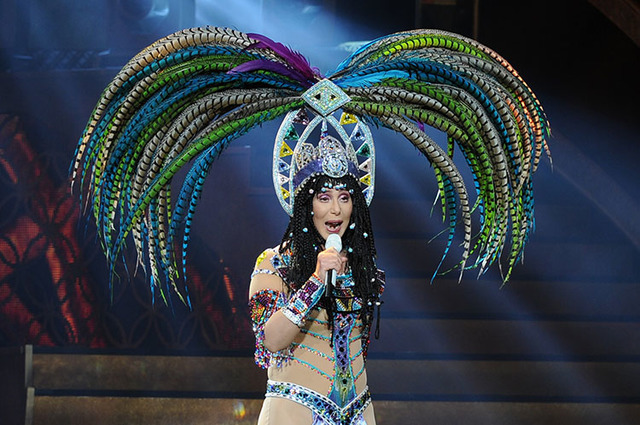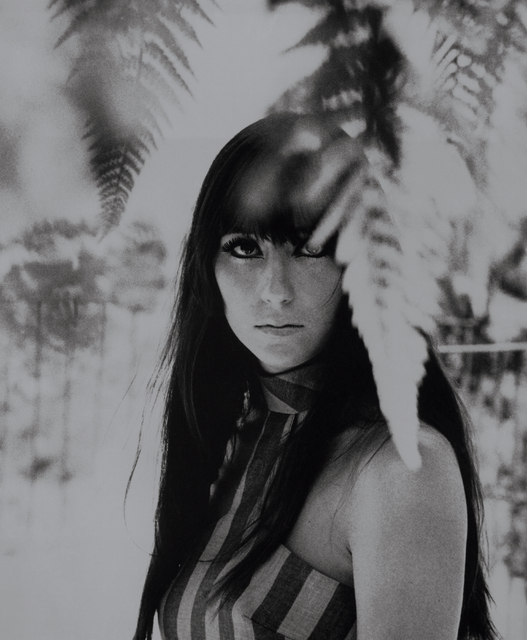 Cher's "farewell" celebration seems an endless exercise. The entertainment legend actually surpassed the 10th anniversary of her "Living Proof: Farewell Tour" last year. In the years in between, she stopped by the MGM Grand Garden arena on her 2014 "Dressed to Kill" tour and performed a three-year residency at the Colosseum at Caesars Palace.
But now, Cher, a fiery 70 years old, is serious, insisting that the run of just-announced "Classic Cher" performances at the Park Theater at Monte Carlo will cap her career as a live performer. The set of 18 shows opens Feb. 8 at the 5,300-seat venue and runs through May 25, with more dates to be added.
"This is the last show, and we are going to give people something they want to see," Cher said during a phone conversation as she drove the Pacific Coast Highway to her home in Malibu, Calif. "I'll sing all my biggest hits. I'll present them in a way that is memorable, with new technology, computer-generated images on the big screens, and people will be overcome by the production."
And a Cher production requires a parade of costume changes. Expect another wardrobe parade at Park Theater.
"I've done that since my first solo show in Las Vegas," she said. "I did it even though people put me down so badly. I really have had a love-hate relationship with Las Vegas over the years."
Cher has been vocal about vociferous in her dissatisfaction with her shows at the Colosseum. "It was terrible for me. I felt I put on a really good show, but the audience did not get the benefit of that show," she said. "The Colosseum is not conducive to standing and dancing. It's really more like an opera house, and I felt people didn't have the freedom to have a good time." She has been updated on the plans for The Park Theater and says, "From all the specs I have seen, this will be a high-energy place."
Cher said she's had a great time performing at Grand Garden over the years, developing a strong relationship with many of the MGM Resorts officials responsible for luring her to The Park Theater. She also fondly recalls her earliest shows in the city, recording a live double-album at the Sahara in 1974, then moving into Circus Maximus in 1976 for her debut as a soloist.
"Sonny and I were supposed to play Caesars (at the Circus Maximus showroom) together, and it was going to be a really big deal," Cher said. "Then we broke up, but I came back and did it. It was a dinner show, and they can be kind of a pain because people are eating … but it was really, really fun."
THE LEGEND OF RONNIE
Rolling Stones' guitarist Ronnie Wood created quite a buzz with rumors he might make an appearance at Vegas music venues last week. He sent a representative to Sand Dollar Lounge to scout a gig headlined by the Jimmy McIntosh Band on Tuesday night, but was told the club was too slammed for him to even enter. Instead, Stones' sidemen Bernard Fowler and Tim Ries joined McIntosh's lineup for a powerhouse, 90-minute set.
Fowler and Ries later suggested the guitar great hit Lon Bronson's All-Star Band show at Sunset Station's Club Madrid. On Thursday night, McIntosh received an email from Wood — who played on McIntosh's 2014 album, "Jimmy McIntosh And …" saying he was rolling into Sunset Station's Club Madrid with a group of 10. But it never came to be, as Wood was snagged at "The Beatles Love" at the Mirage and other commitments after that show.
As McIntosh so succinctly put it: "I'm so bummed!"
GHOST OF A CHANCE
The signature annual event of the Station Casinos Era at the Palms, the opening of Ghostbar Day Club, was held Saturday afternoon. This was among the earliest "dayclub" party concepts when it launched in 2010. The 55th-floor club rocks from 1 p.m.-6 p.m. Saturdays through February. The cover is $10 for gentlemen, ladies free. Ghostbar offers one of the more inspiring views of the city from its outdoor patio.
I also learned that the hotel charges $5 for any bag checked at the desk by non-registered hotel guests. A reader who follows me on social media asked why anyone would check a bag if he or she was not a guest of the hotel. were not guests at the hotel.
Well, you might be dropping off a computer bag to head unencumbered to Ghostbar Day Club, for instance. You might be attending a convention at a different property, or at Las Vegas Convention Center, and want to drop off your briefcase. Apparently there are reasons enough to inspire this fee, which I've not seen at any other hotel (and is not a policy of any Station Casinos hotel, I'm reliably told). But I'll live with it if the $5 fee is used to pay for live-entertainment acts in the Lounge at the Palms. Call it a "backdoor cover charge," and if that were the case, I'd happily pay it.
John Katsilometes' column runs Saturday, Sunday, Tuesday and Thursday in the A section, and Fridays in Neon. He also hosts "Kats! On The Radio" Wednesdays at 8 p.m. on KUNV 91.5-FM and appears Wednesdays at 11 a.m. with Dayna Roselli on KTNV Channel 13. Contact him at jkatsilometes@reviewjournal.com. Follow @johnnykats on Twitter, @JohnnyKats1 on Instagram.
RELATED
Cher returns to Las Vegas Strip for residency beginning Feb. 8