Drai watches clubs 'fight each other to survive' in Las Vegas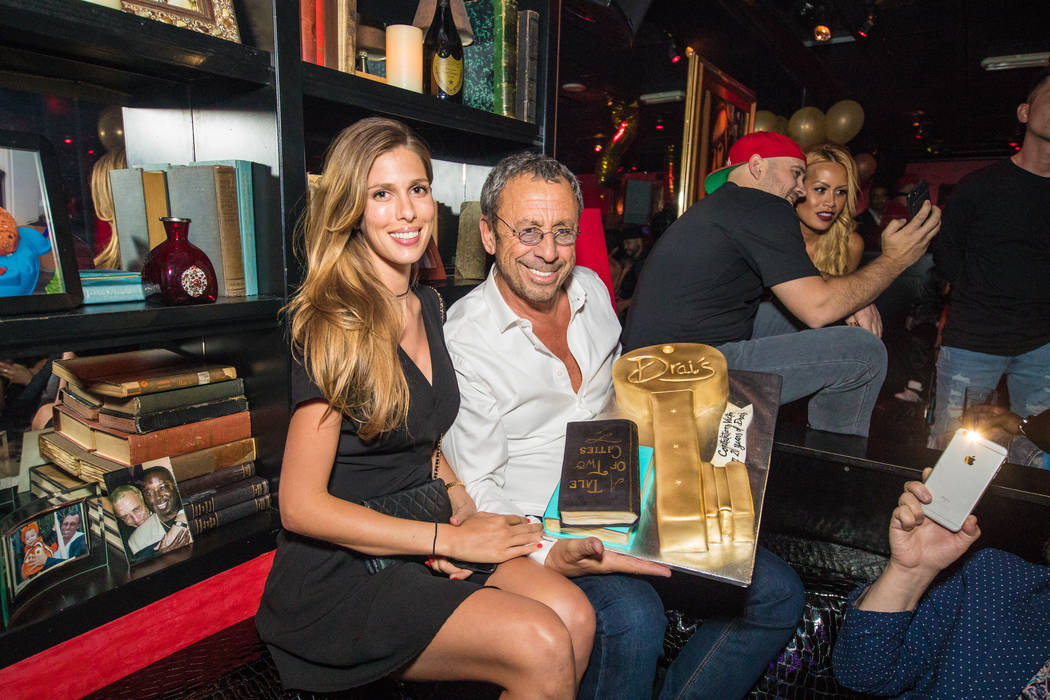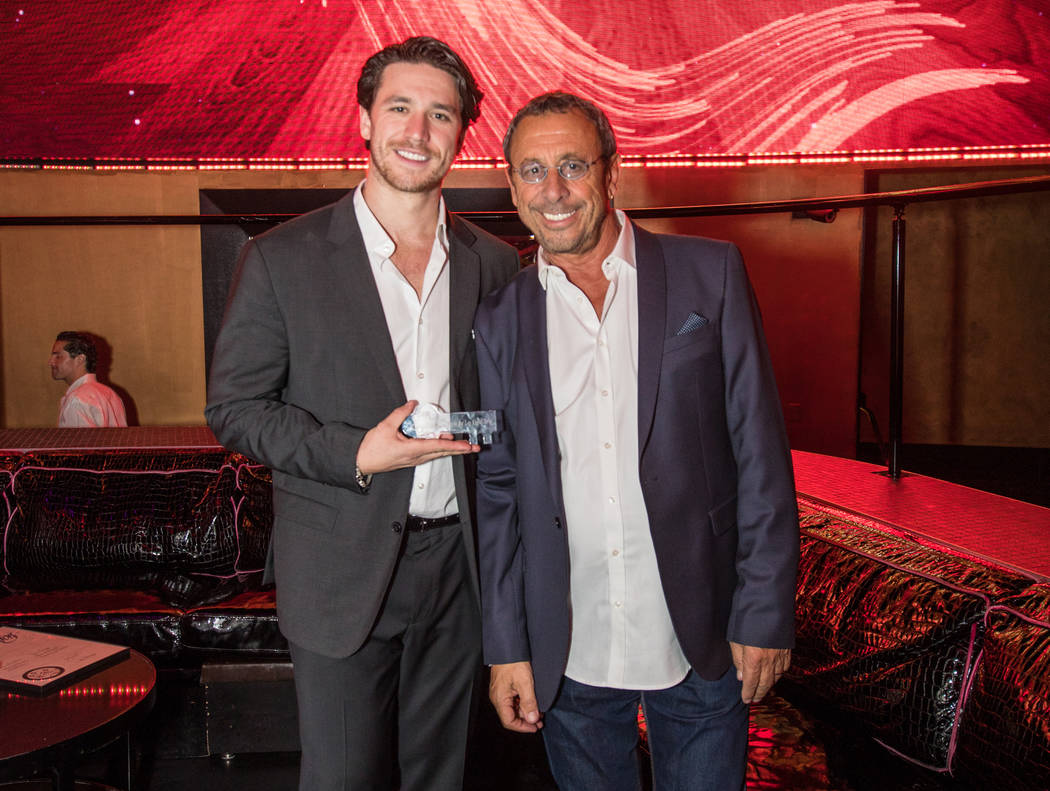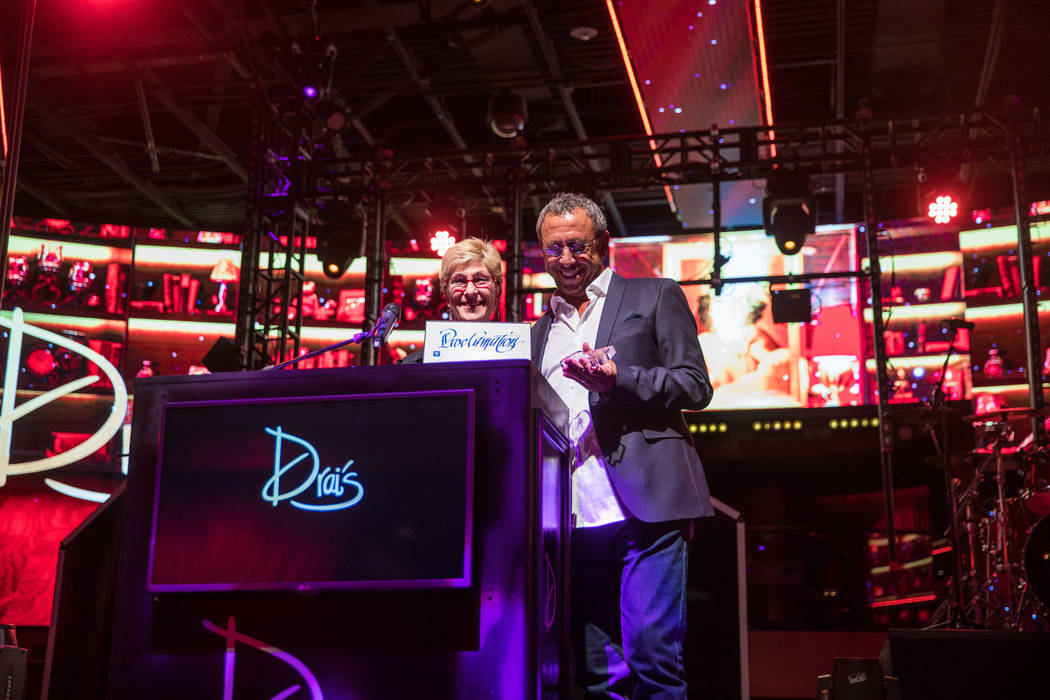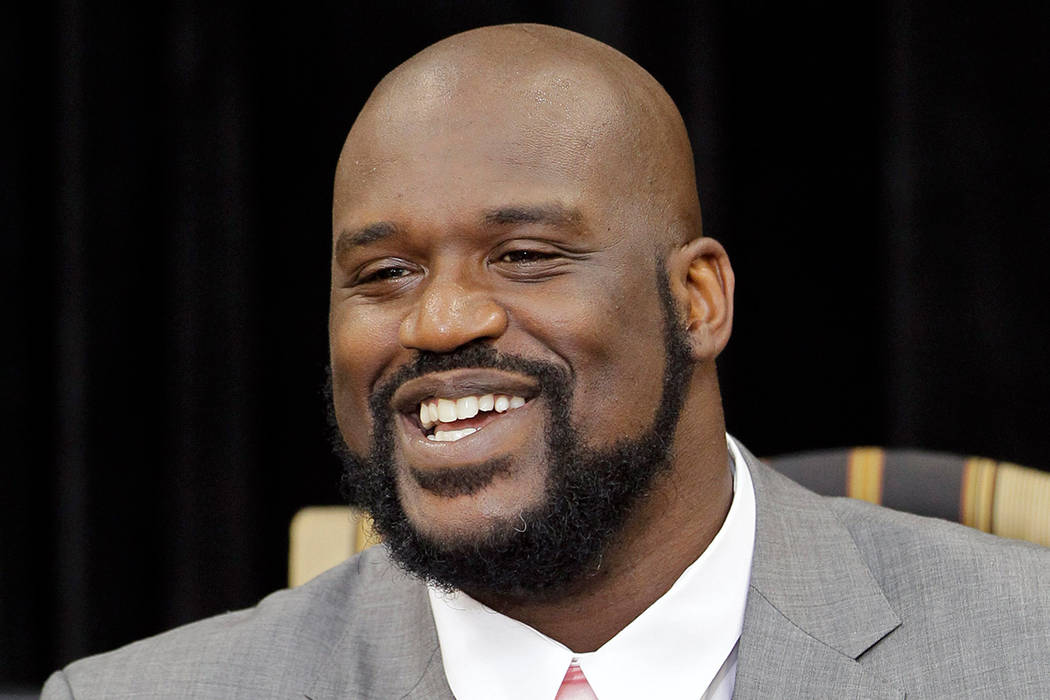 Victor Drai has slugged it out long enough in the nightlife industry. He's satisfied watching the action from his seat atop The Cromwell, while other clubs scramble for survival elsewhere on the Las Vegas Strip.
"I have done what I can to create a different atmosphere for live entertainment inside a nightclub," says Drai. "That hopefully go on for a while, and I'll let the others fight each other to see who will survive."
The entertainment icon will be honored with a Casino Legend Entertainment Award on Wednesday at the Global Gaming Expo's Casino Entertainment Awards at Hard Rock Hotel.
Drai is being honored at the event at Vinyl music club, joining Righteous Brothers co-founder Bill Medley in receiving the prestigious Casino Legend award. Medley will accept on behalf of his late partner, Bobby Hatfield, and also Bucky Heard, who now partners with him in the duo's residency at Harrah's Showroom.
Previous Legend Award recipients include Wayne Newton, Jerry Lewis and Tony Orlando.
The event also honors performers and entertainment officials in nine categories.
Drai is the mastermind of underground Drai's After Dark and the rooftop Drai's Beachclub and Drai's Nightclub, all at The Cromwell. Drai's After Dark, the late-night complement to Drai's high-end restaurant, opened in 1997 when the hotel-casino was known as Barbary Coast.
The club soon gained mythic status for its early morning hours, elegant design and a novel concept known as "bottle service" at VIP tables.
After Dark would become the model for Tryst and XS in Drai's five-year partnership with Steve Wynn at Wynn/Encore, which ended in 2010.
Having achieved an exalted status in his field, Drai has recently shredded the high fees paid to industry-leading DJs. He's specifically targeted the upwards of $450,000 superstar DJs continue to command during a single night of knob-turning at competing Strip clubs.
Those outlays, inevitably, eat into club profits and make life rough for competitors on the Strip.
"It's like everything else that is copied too much, and you overdo it," Drai says. "It's happening now in Vegas. The DJs have become overpaid, and that has kind of destroyed the business. We ran at 69 percent profits when I was with Steve. Today at Wynn, if they have 10 percent profits, they are lucky. But they don't care about it so much because the clubs bring in so many people."
Drai's has certainly contributed to the proliferation of high-priced live entertainment in clubs. The Drai's Live series has showcased Chris Brown, Trey Songz, G-Eazy, Jeremih, Migos, Lil Wayne, Big Sean, Wiz Khalifa and Rae Sremmurd.
"We have changed the way live acts performed in the nightclub," Drai says. "All of our acts today play at least 45 minutes per show, not just two songs in a set. It is more like a concert than a DJ set."
Drai has turned over much of his club's operations to his son, Dustin. He says After Hours, his "bread and butter," will be around another 20 years, and plans to continue to contribute his flair for design.
"I know nightclubs. I have hung out at the clubs since I was 16, and I'm 71 now," the Moroccan-born Drai says. "If I can create and add something new to it, it will still be fun for me."
Tyson weighs in
Mike Tyson has witnessed plenty of combat-sports melees over the years. He's helped ignite a few, actually, especially "The Bite Fight" debacle after gnawing on Evander Holyfield's ear at MGM Grand Garden Arena on June 27, 1997.
Watching the @TheNotoriousMMA vs @TeamKhabib fight. Unimaginable never thought it would go down like this. Crazier than my fight riot.

— Mike Tyson (@MikeTyson) October 7, 2018
Tyson tweeted his thoughts about the chaos at UFC 229 Saturday night, as Khabib Nurmagomedov leaped the cage to fight Conor McGregor's corner men (my colleague Adam Hill reports Khabib appeared to charge after Dillon Danis, a Bellator MMA fighter and McGregor's jiu-jitsu coach).
As the donnybrook unfolded at T-Mobile Arena, Tyson posted that he was watching the fight. "Unimaginable. Never thought it would go down like this. Crazier than my fight riot."
Wow. As someone who was at both events, I still say "The Bite Fight" wins that prize. It was bedlam, everywhere, including the MGM Grand lobby and into the hotel valet. The insanity at T-Mobile was snuffed out effectively by Metro officers and on-site security. Fans, too, managed to keep comparatively cool. Saturday's fracas was an ugly thing, but it could have been far worse.
Shaq action
Shaquille O'Neal premiered "Big Chicken Shaq," a reality series about his Big Chicken restaurant in Las Vegas, on Facebook Watch on Saturday. Next, the ex-NBA superstar and culinary exec appears on "The Tonight Show Starring Jimmy Fallon" on Monday, and will co-host "The Today Show" for a 30-minute segment at 8:30 a.m. Tuesday.
Big Chicken opens Oct. 23 in the retail complex at Harmon Avenue and Paradise Road across from Hard Rock Hotel. That space was formerly occupied by Origin India, which had great food, so-so service — and no reality show.
John Katsilometes' column runs daily in the A section. Contact him at jkatsilometes@reviewjournal.com. Follow @johnnykats on Twitter, @JohnnyKats1 on Instagram.