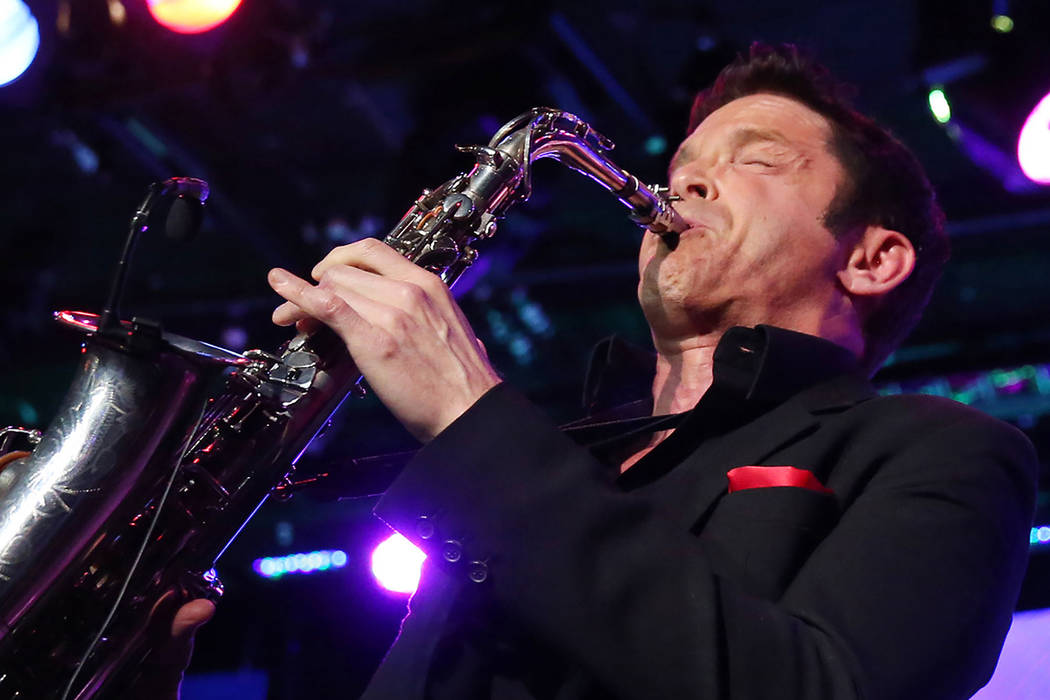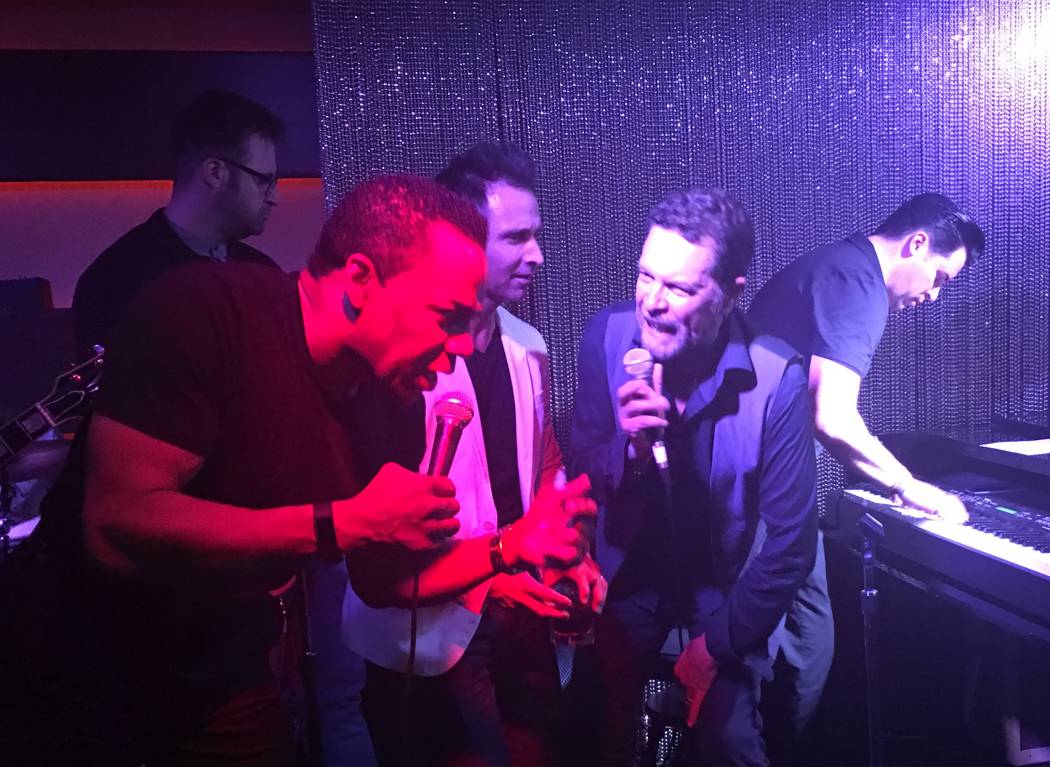 Dave Koz remembers the trip to the Grand Canyon that never was.
"I was 10 years old, and my parents, with great panache, told me and my brother and sister, 'We're going to the Grand Canyon for eight days! But first, we're gonna spend one night in Las Vegas!'" Koz says. "Well, my parents really liked to gamble. I don't need to tell you what happened, but we never made it to the Grand Canyon."
The jazz sax luminary is back on the Strip this weekend, co-headlining with the groundbreaking bassist Larry Graham Jr. of Sly & The Family Stone in "Side By Side" at the Foundry at SLS Las Vegas on Friday and Saturday. Koz opens with a 45-minute set and then brings out Graham, who summarily brings the party.
"When you have someone who has played Woodstock, you have real rock-star DNA," Koz says. "We had a show the other night in Ohio, about 3,000 people, and they were up and standing the whole time Larry was onstage. These were not kids, either, who would usually stand for a whole show. These were adults."
Koz has headlined Las Vegas intermittently, most recently in August with fellow sax great David Sanborn at Reynolds Hall at the Smith Center. Koz has also forged a friendship and artistic partnership with Clint Holmes, who added lyrics to the Koz instrumental "What You Leave Behind" on Holmes' latest release, "Rendezvous."
The "Side By Side" booking is further evidence that the Foundry is setting itself up as a true jazz destination in the city. Over the past year, the venue has showcased such jazz stars as sax masters as Candy Dulfur, Peter White and Kirk Whalum. The first jazz sellout in the venue was July's "West Coast Jam," starring sax man Richard Elliot, trumpet player Rick Braun and guitarist Norman Brown.
"This is a way for that venue to claim the jazz market on the Strip," Koz says. "The Foundry is putting itself up as the place to see jazz. They have really stepped up to the plate."
Koz, age 54, has still never been to the Grand Canyon. But he says, chuckling, "I knew all about Las Vegas as a kid, the arcade room at Riviera. Las Vegas was a family town for us a long time before it was a family town for everyone else."
More nights for 'All Night Long'
To the surprise of nobody, Lionel Richie's well-received "All the Hits" show returns to Axis theater at Planet Hollywood late this year and again in March. A total of 14 dates are locked in, from Nov. 29-Dec.16 and March 7-20. Tickets are on sale for the general public 10 a.m. Saturday. Fan club members can jump in now. Axis is the only venue to see Richie perform these days.
Our man Earl
Vegas favorite Earl Turner is back at the South Point Showroom at 7:30 p.m. Friday and Saturday, headlining "The Journey Continued" with Holmes as his special guest.
Turner recently recalled his entry into Las Vegas, performing at the lounge at the Dunes in the late 1980s. Turner was offered the famed Top of the Dunes venue when he was about to sign with the hotel, as headliner Bob Anderson had moved out.
"I later learned it was a legendary spot, but I did not know that at the time," Turner said during last week's episode of my "Kats! On the Radio" show on KUNV 91.5-FM. "The president of the hotel offered me the Top of the Dunes, but I said, 'I'm not going up there! Nobody will find me!'" Turner wound up taking the lounge on the casino floor and quickly drew a fervently loyal fan base that follows him, still.
A 'Ballad' for all time
The fact that there seems to be no detailed plan for Penn Jillette's "Gambler's Ballad" documentary on magic legend Johnny Thompson doesn't lessen the short film's impact. The intricate piece of writing and stage performance was screened three times Sunday at The Orleans, with Thompson, "The Great Tomsoni," attending each showing. The project began as Jillette's attempt to learn the famous Thompson card trick based on the 52-stanza poem "Gambler's Ballad."
As Jillette and Thompson are seated next to each other before attempting the trick, one of their microphones begins to buzz. "I think that's you!" Thompson says to the ever-verbose Jillette. "How do I make it stop?" Jillette says. "By shutting your mouth!" Thompson answers.
The documentary might premiere at the Sundance Film Festival, but it's an odd length — about 40 minutes — for commercial purposes. Knowing Jillette, he'll find a way to make it public. It's a really wonderful piece of work.
John Katsilometes' column runs daily in the A section. Contact him at jkatsilometes@reviewjournal.com. Follow @johnnykats on Twitter, @JohnnyKats1 on Instagram.