How Jason Mraz turned a $25 bet in Las Vegas into a career
Updated May 18, 2018 - 9:28 am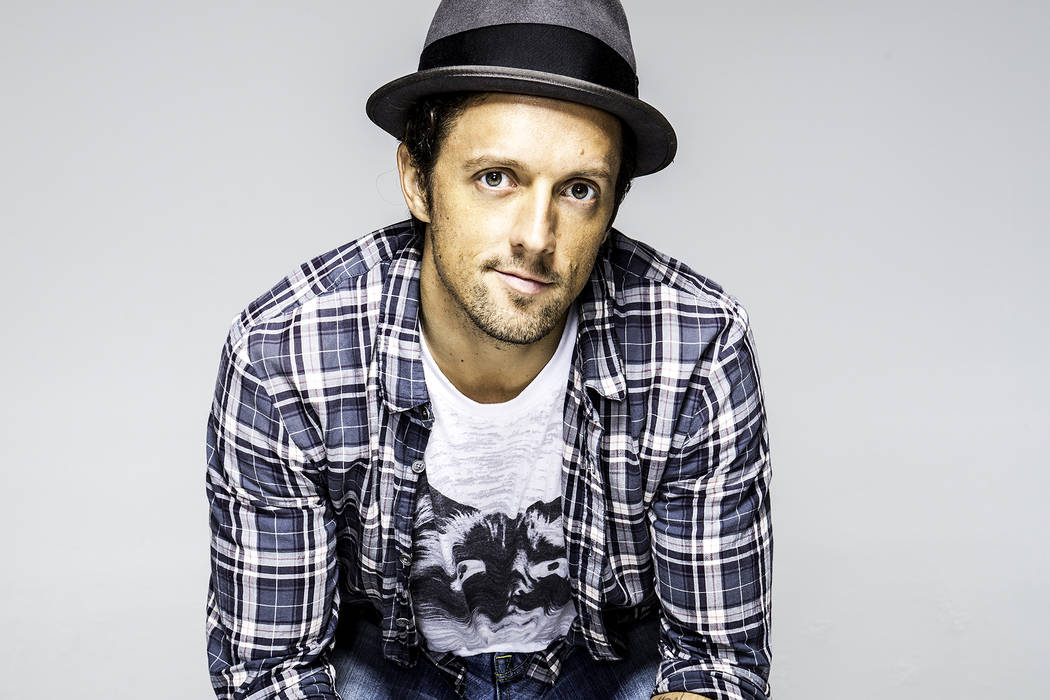 Jason Mraz was 21 the night he rolled into the Hard Rock Hotel
He was a kid with a dream, an eye for the ladies and $200 to his name.
"Not $200 in my pocket," Mraz emphasizes. "It was the last $200 I had, period."
He did the sensible thing: Turned that cash into casino chips.
At the time, Mraz was an aspiring singer/songwriter whose father's fencing business was as likely a career path as winning Grammy Awards. He had never been to Las Vegas before, was not firmly educated about gambling strategies, and blithely tossed a chip toward a number on a roulette table.
""I was just mishandling funds," says Mraz, headlining Friday night's second annual Sands Cares Inspire Charity Concert at Venetian Theater. "I went over mostly because there were a bunch of girls at the table."
Mraz took out a $25 chip and reached for the black number 29 (which is the coincidentally lucky jersey number for Golden Knights goalie Marc-Andre Fleury). That number hit, and Mraz walked away with about $1,000 after tipping the dealer.
"Oh, it was pretty big," Mraz says. "I lived on that money for another couple of months. I was telling myself, 'When I get outta Vegas, I need to get a job.' I was just about broke. I had no momentum in pursing a songwriting career."
Instead, Mraz returned to his new home in San Diego and pursued his passion.
"In those two months, I made new contacts, I got some coffee-shop gigs and bought myself some time," he says. "I never had to get a real job."
Mraz has since become a star among his singer/songwriter peers. He won a pair of Grammys in 2010, for "Make It Mine" (Best Male Pop Performance) and "Lucky" (with Colbie Caillat for Best Pop Collaboration). The year prior, Mraz was nominated for Song of the Year and Best Male Pop Vocal Performance for "I'm Yours."
Mraz continues a life of creative tranquility, creativity and philanthropy in San Diego. His Jason Mraz Foundation focuses on equality, environmental causes and education. He's also been active in the VH1 Save The Music Foundation and MusiCares.
Sands Cares, founded by Las Vegas Sands President Rob Goldstein, supports the Marty Hennessy Inspiring Children Foundation. The foundation offers several enrichment programs for young people to improve their interpersonal, health and wellness and educational skills.
Mraz is similar in his authenticity and attention to charity as last year's Inspire headliner, Jewel.
"I like thinking that I'm the guy to call to have a positive impact when you need a charity show," he says. "My whole career has been a big win, I've been rewarded so much. That's the vibe I'm putting out. I've been lucky, just like that night at the roulette table."
Contact John Katsilometes at jkatsilometes@reviewjournal.com. Follow @johnnykats on Twitter, @JohnnyKats1 on Instagram.