It's 'One Night,' and more, for Jewel on the Strip
Updated February 28, 2018 - 9:26 am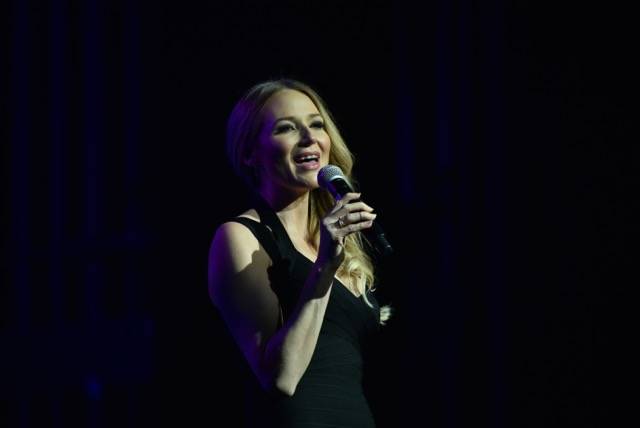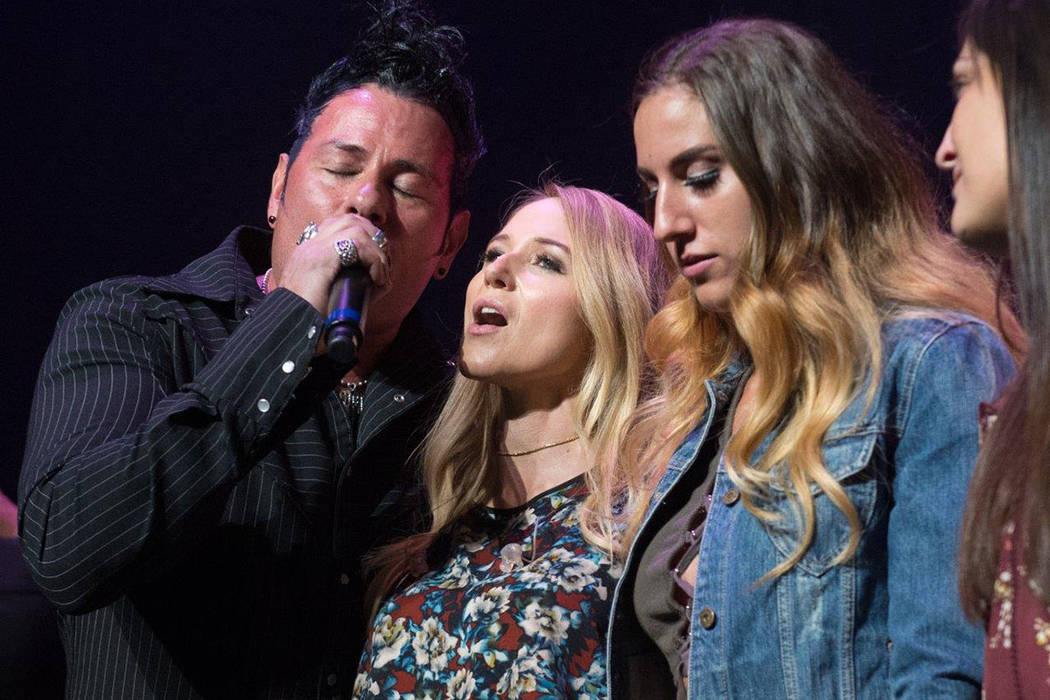 On the event of my latest interview with Jewel, one of us is serving jury duty.
The other is merely curious about what that is like.
"What's happening in there?" asks Jewel, who is twice at center stage on the Strip this month. "It's OK to make phone calls?"
"I am on the reserve list, and we're on break so I get to use the phone," I say. "I told them I needed to call Jewel, and they sent me to the jurors' lounge."
"I support that," she says.
More familiar with the events of showroom than a courtroom, Jewel is at the center of "One Night For One Drop" event on Friday night at MJ One Theater at Mandalay Bay. On March 30-31, she is headlining at Encore Theater for her concert-storytelling production, "Jewel: Hits, Muses and Mentors."
Taken in order, the performances reinforce Jewel's connection to the Las Vegas community. She splits time between her home in Lake Las Vegas and Nashville.
"I've got a foundation here now, I love the area and I'm surrounded by creative, artistic people who have a lot of passion," says Jewel, who headed up the INSPIRE charity event benefiting the Marty Hennessy Inspiring Children Foundation at Palazzo Theater last May. She took on that commitment soon after relocating to Lake Las Vegas with her 6-year-old son, Kase.
As she says, "I have made a real connection in Las Vegas."
The sixth annual "One Night For One Drop" show is again a grassroots effort driven by the extended Cirque du Soleil family. Nicky and Laetitia Dewhurst of "Zumanity" at New York-New York, direct the performance, with composition and music direction from Jean-Francois Blais of "Zumanity."
The "One Night" production unspools Jewel's remarkable life story, from a budding folk artist in Homer, Alaska, a wilderness town of 5,000; through struggles while living out of her car and chasing gigs in L.A., to her breakthrough with "Pieces of You" in 1995 and through her current role as artist, philanthropist and mother. She is set to perform "Foolish Games," "Standing Still," "Save Your Soul," "Hands," and "Mercy."
Released on the 2015 album "Picking Up The Pieces" release, "Mercy" has served as the inspiration for Las Vegas artist Tim Bavington's commissioned art piece to pay tribute to the first responders and victims of the Oct. 1 mass shooting on the Strip. She performed a soaring version of the song at the close of the all-star "Vegas Cares" charity show Nov. 4 at The Venetian Theater, which was produced by The Best Agency Chief Executive Officer Ken Henderson. The event raised more than $100,000 for the still-under-development project.
Jewel's connection to the Cirque fundraiser has been her interest in One Drop's worldwide water-sustainability campaign.
"I'm very passionate about clean water, as are so many people, and I'm a huge fan of the Cirque community," she says. "To have your life story told by these people who are so talented and put in so much work is a tremendous honor."
Based on her 2016 book, "Never Broken: Songs Are Only Half the Story," Jewel says, "The story is really about fame, being homeless, feeling loss and reclaiming love."
For her two-show series at Encore Theater, the seasoned stage performer will touch on her long, sometimes eclectic list of influences.
"People have hits they want to hear, and I'm happy to play and sing and talk about what inspired me in writing them," she says. "The poets, songwriters and mentors I've had over the years: Bob Dylan, as a songwriter, Neil Young, who took interest in me when I wasn't selling records. I'll have some Leonard Cohen, some singing and music that is beyond my writing style. Sarah Vaughan, too, with 'Summertime,' which gives me a chance to stretch out my voice."
Jewel recently took in a John Fogerty show at the Encore Theater, was "blown away" by the performance and was convinced the room would work for her, too.
"It's the perfect size, it's intimate enough so I can tell some stories, but I'll have a band and fill the room with sound," she says as she plans a five-piece backing lineup for Encore. "I've done a lot of shows just acoustically, but I actually think I sing better with a band." And in closing, a reference to appearing with a jury of her peers is only appropriate.
Note: This version of the column corrects the Cirque show affiliation of Jean-Francois Blais.
John Katsilometes' column runs daily in the A section. Contact him at jkatsilometes@reviewjournal.com. Follow @johnnykats on Twitter, @JohnnyKats1 on Instagram.