Las Vegas 'AGT' singer: 'My head is a karaoke machine'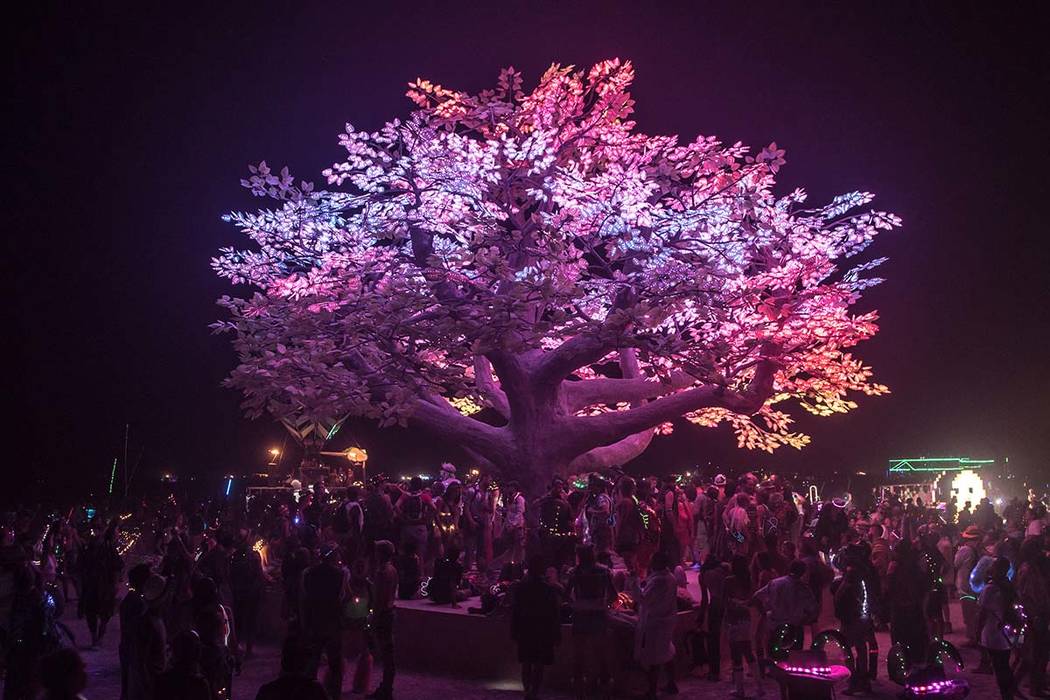 One day, or night, Daniel Emmet will sing the "America's Got Talent" medley in a Las Vegas showroom.
This is a two-song mashup, with Emmet's original "Amante" followed by Il Divo's "Passera." Those were the songs Emmet sang, the first in truncated form, to pass his audition on June 19. Tuesday, he's back on the show for the Judge Cuts sudden-death round.
"The show keeps me on my toes," says Emmet, co-star of "The Cocktail Cabaret" at Cleopatra's Barge at Caesars Palace. "It helps that my head is a karaoke machine."
Emmet, who studied music at Chapman University in Orange, California, sings in seven languages and samples many styles, such as opera, pop and rock. Proud of his composition skills, Emmet started the June 19 performance with "Amante," a song he'd written about four years ago. Judge Simon Cowell halted the rendition and suggested, "Passera," a song he'd he recorded with pop-vocal superstars Il Divo, which he created in 2004 in his SyCo Music label.
Emmet was handed a handwritten lyric sheet backstage and played the tune on his mobile phone. He says, "My adrenaline took over, and I had a real determination to prove I was worth a second look."
The roar from the live audience, paired with the judges' approval, gave Emmet hope that his style will continue to resonate through the competition.
"When I see the comments on the videos of the show on Instagram, people loving the genre, it validated my belief there is a market for what I sing," he says. "That is huge to me." At the suggestion that his famous two-song audition can be presented again in VegasVille, he says, "Oh yeah. We have to do that."
Whatever his intention, Cowell has created a moment. We'll save a seat for him.
Good use of RV
The Hallucinator, a converted early 1970s GMC Motorhome, is the latest entertainment vehicle produced by Spiegelworld. The rig is being turned into a bar and hangout as the company renovates Caesars Palace's Roman Plaza, home of the the "Absinthe" Spiegeltent.
"Absinthe" producer and company founder Ross Mollison (the "Impressario Extraordinaire" so frequently name-checked in this space) has always been fan of "The Six Million Dollar Man" TV series, and bought a GMC RV just like the one piloted by Oscar Goldman (the late Richard Anderson) and Col. Steve Austin (Lee Majors) in the show.
"They went everywhere in that RV, and I loved how it looked," says Mollison, who plans to host VIP groups of between 10 and 15 in the rolling fortress. "It's so old, though. I think we paid like $20 for it."
Previously announced is the LED-infused, 35-foot-tall Wormwood Tree from Burning Man, which should be in place by October. Roman Plaza will be renamed Green Fairy Garden, with an "Absinthe"-themed bar and grab-and-go food option. Mollison is hiring a chef — a real chef, not a stage character — to head up the dining program.
Hours for the new complex are being sorted out, but it might be noon-midnight. "We'll have 'Absinthe'-themed food and drinks, which will be great," Mollison says. "We might say they're terrible, just to throw people off, but they'll be great." The project should be finished by the end of the year.
Vegas-centric event spiked
The Livewire Festival, a star-laden music festival set for Aug. 23-26 in Blackpool, England, has been cancelled. Current Colosseum at Caesars Palace headliner Mariah Carey was to appear at the event, with Boyz II Men and Matt Goss — both of The Mirage — also set to perform over the four-day festival.
Goss, especially, was looking forward to returning to his home country, where he still commands a crowd. He and Boyz II Men were to perform Thursday, followed by Carey on Friday.
A festival spokesman is quoted by the BBC that the event is "postponed until 2019" due to the ill-health of "key personnel" within promotion company Livewire Events. Kenny Rogers had earlier canceled his appearance after telling organizers he was "working through a series of health challenges," according to the BBC.
The late cancellation has hit the city of Blackpool, often referred to as the Las Vegas of Great Britain, especially hard. One businessman told the Blackpool Gazette, "The announcement of Mariah Carey was great news for Blackpool. But this is going to come as a bit of a blow now as we were really pushing it within the tourist industry."
Cool Hang Alert
The Gatsby Gang Jazz Band is performing at The Underground at The Mob Museum from 7-10 p.m. Saturday and again July 21 and July 28. The vibe is Roaring '20s, the moonshine (I am told) is palatable and the music hearkens to tunes from the 1920s-1950s. Admission to The Underground is included with a general admission ticket to the museum. Guests can also duck into The Underground after 5 p.m. daily for free, or at any time by using the daily passwords on Instagram Stories @MobMuseum_Underground.
John Katsilometes' column runs daily in the A section. Contact him at jkatsilometes@reviewjournal.com. Follow @johnnykats on Twitter.