Michael Jackson's kids, friends celebrate at Las Vegas party
Updated August 31, 2018 - 1:20 am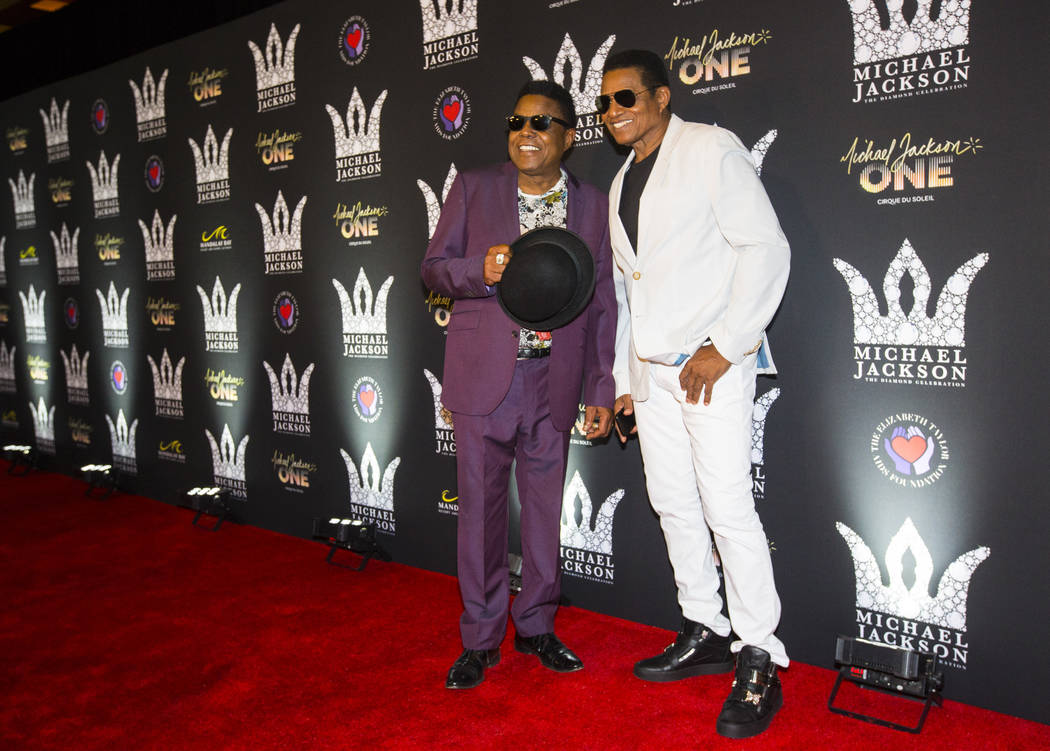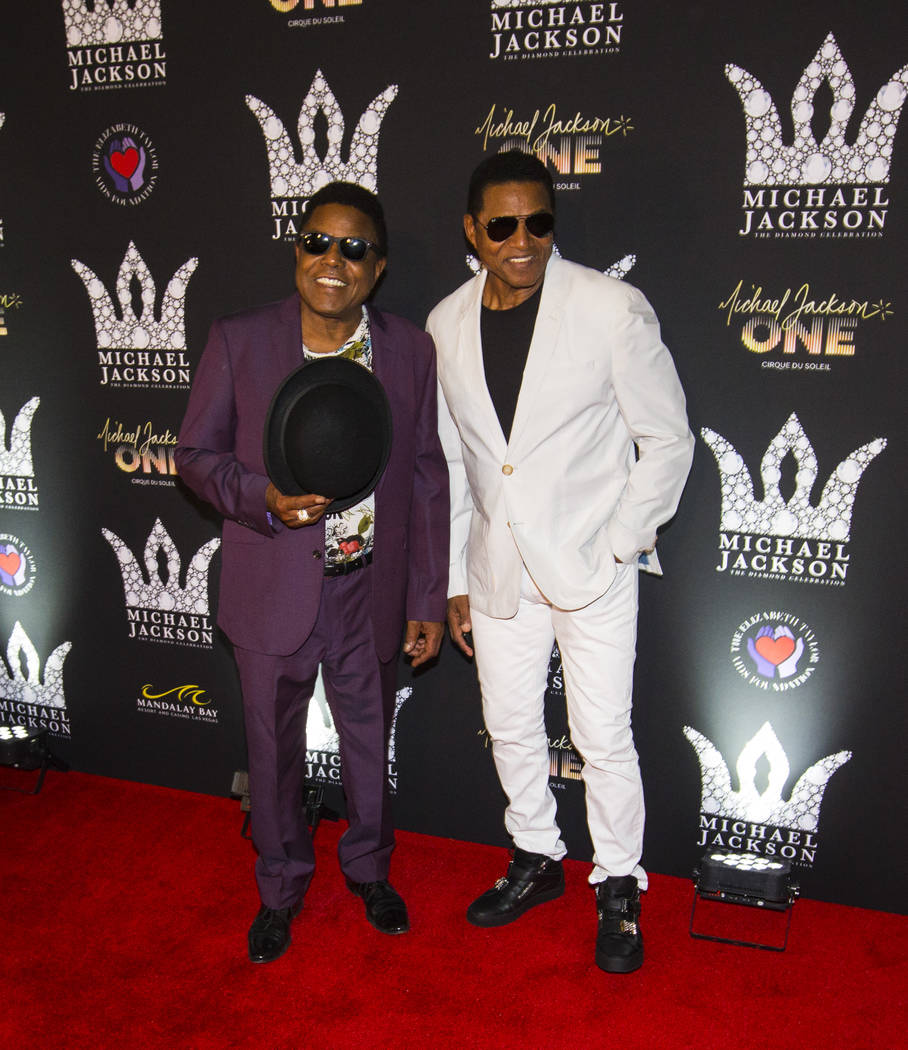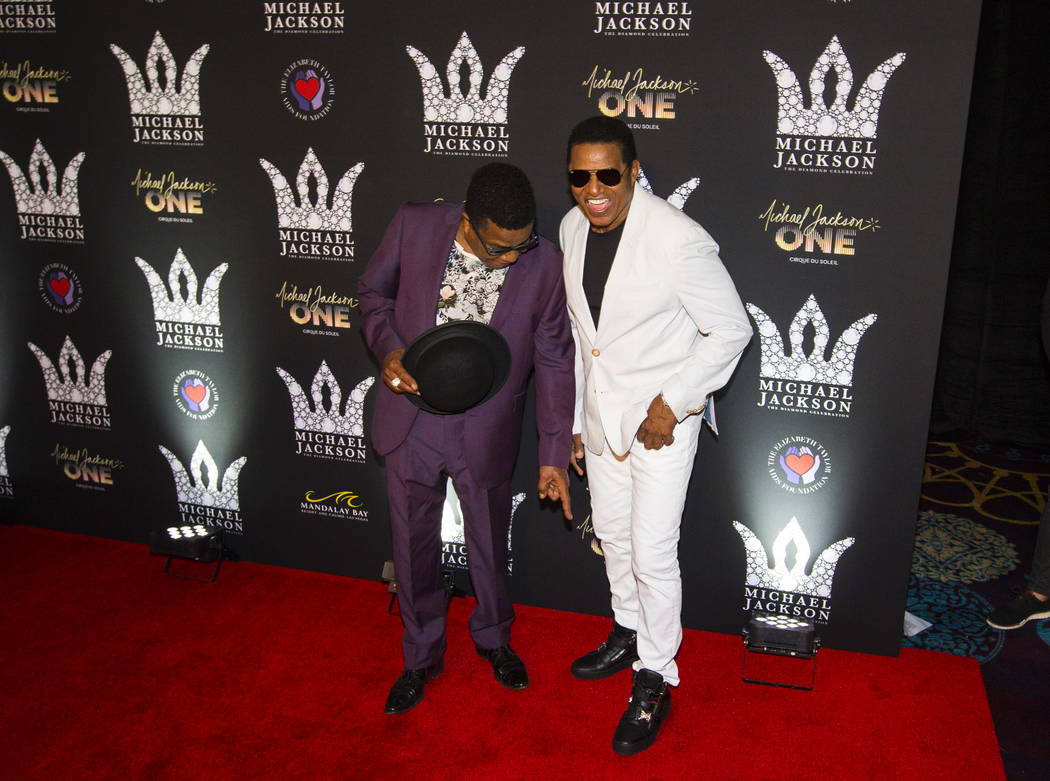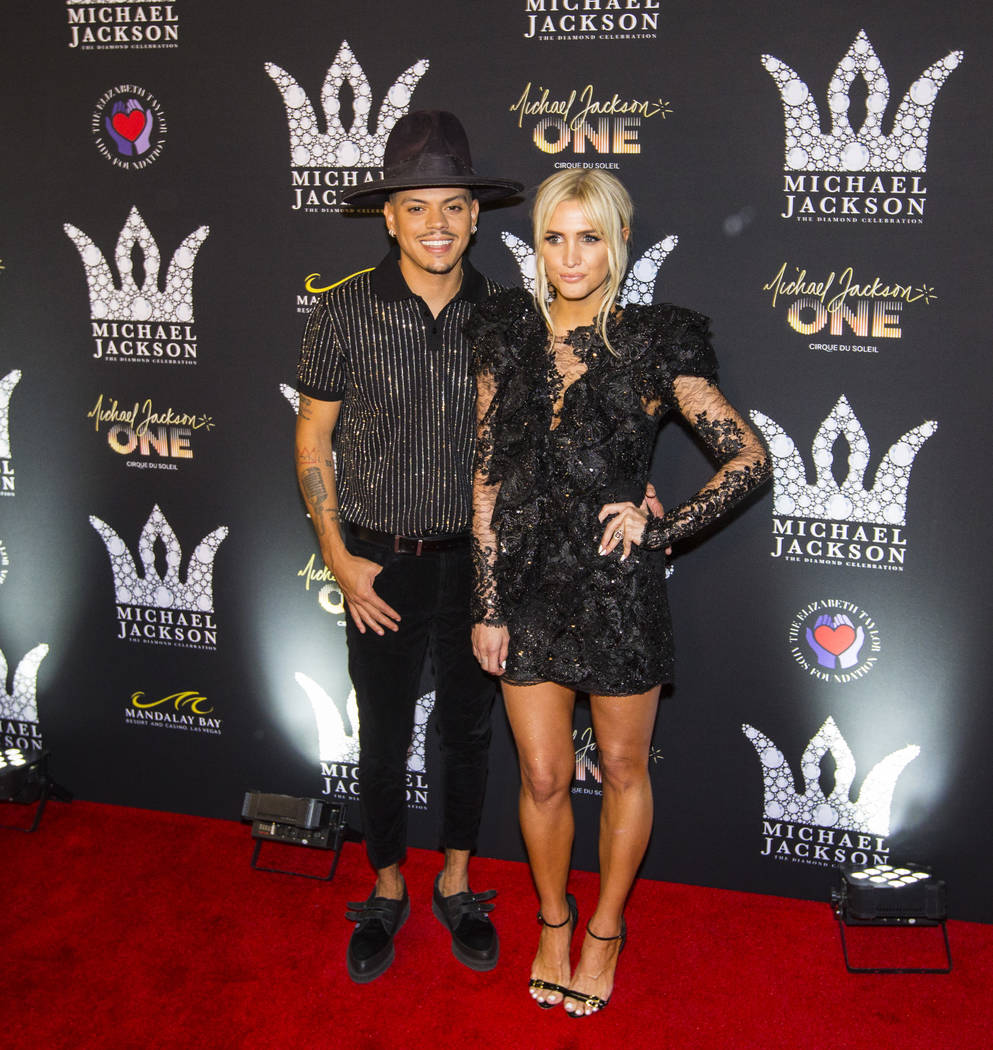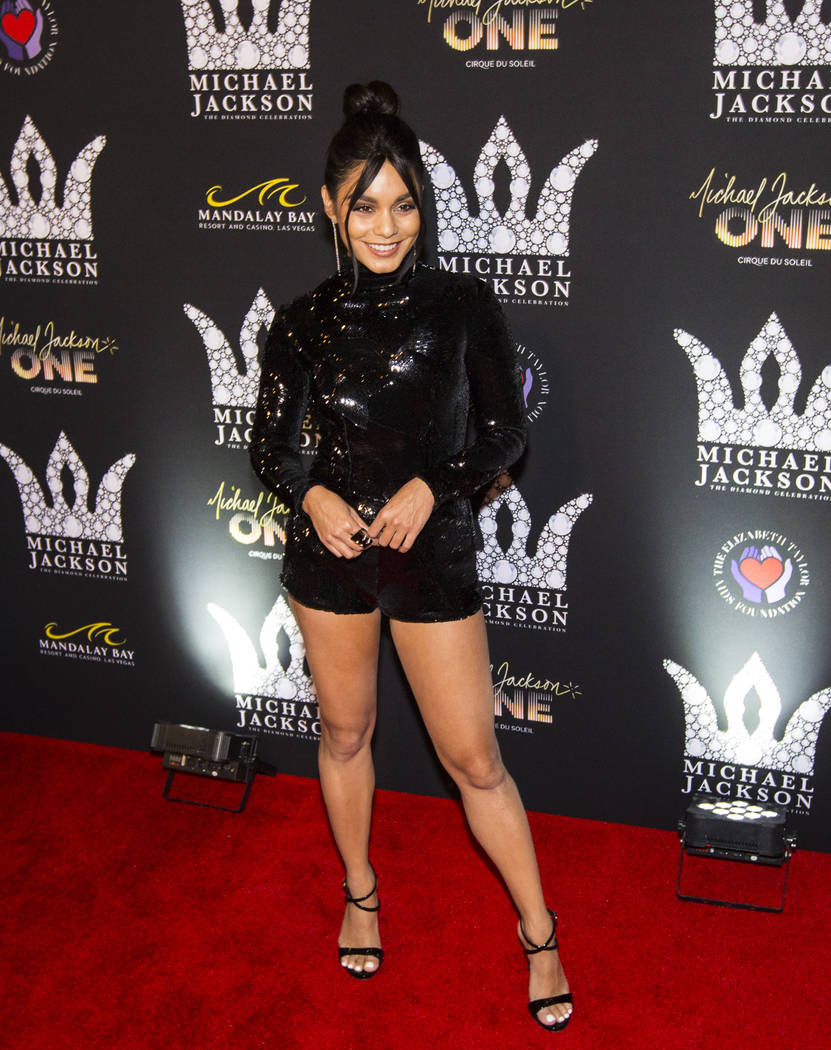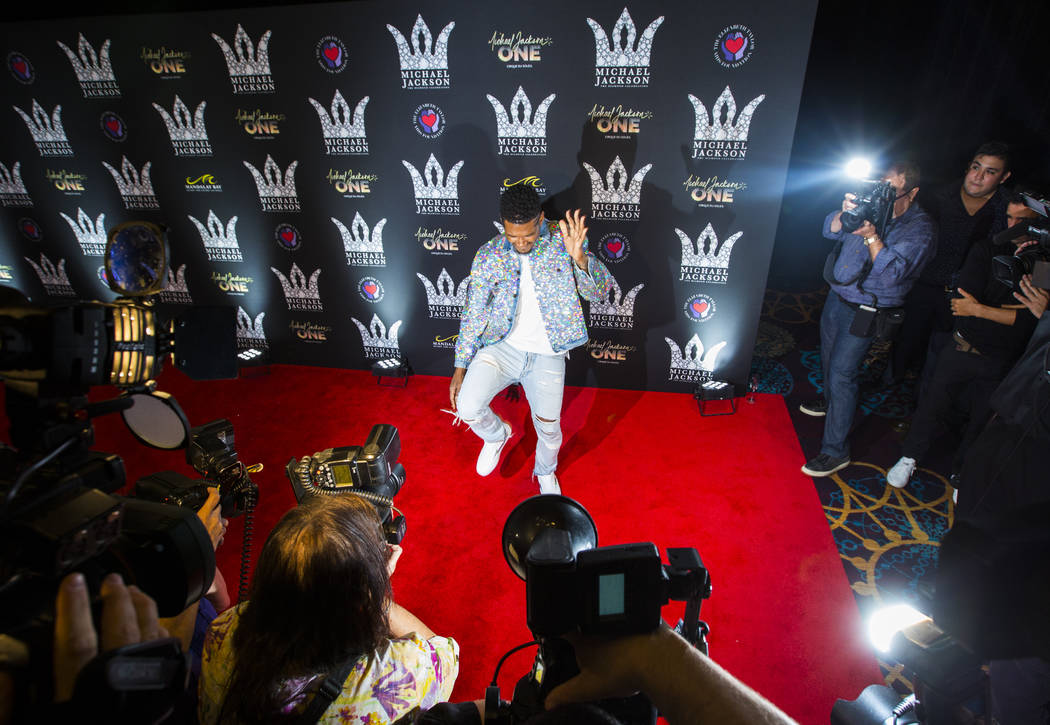 Tito Jackson was a member of the Jackson 5.
On Wednesday, he recalled the Jackson One.
"We all started out in Gary, Indiana, as little kids, helping each other in every way," the man who played bass for the brothers said night during the Michael Jackson Diamond Birthday Celebration at Mandalay Bay. "Michael was part of the family who just blew up. We're still feeling his legacy now, as a superstar and as a miracle."
The Cirque du Soleil production "Michael Jackson One" is a recurring reminder of Jackson's worldwide appeal. As Jackie Jackson, who lives in Las Vegas, said, "It's called 'MJ One' because he is the one. The show is fantastic."
I asked if the brothers would like to be depicted in the show, maybe in a separate number honoring the Jackson 5. Jackie Jackson, who lives in Las Vegas, smiled and said, "Yeah, it would be good to have us onstage, too (laughs). But this is him. This is Michael's show."
Jackson's 20-year-old daughter Paris and 21-year-old son son Prince accepted the Elizabeth Taylor Legacy Award on Jackson's behalf for their late father's work with the Elizabeth Taylor AIDS Foundation. Taylor's grandson Quinn Tivey and Diana Ross's son (and Michael Jackson's godson), Evan Ross presented the award to the Jackson siblings during a party at Daylight Beach Club.
Usher was the unbilled star during a late-night stage show, performing "Wanna Be Startin' Something" in his short set for those who had taken in "MJ One" earlier in the night and also fans who had obtained free tickets on the 1Iota website.
Prior to the party in a red-carpet interview with E! News, Paris Jackson said her father would have used few words to accept the award and the requisite accolades. "I don't think he would really say anything because he's the type or person to lead by example. That's how he did his humanitarian work and that's what we're doing. We want to make him proud and I think he'd feel that way."
Prince Jackson was asked about when he felt the impact of his father's fame. "It was when we saw videos of his performances and you would see people fainting just at the sight of him singing, and I was just like, we see dad all the time. Why are people fainting? It was probably around then that he was on a larger scale than just Daddy."
Cirque's next moves
Cirque du Soleil Senior Vice President Jerry Nadal put a time line, for the first time, on the production to replace Criss Angel's "Mindfreak Live" at Luxor: October 2019. It will take about a year to fully refurbish the Luxor theater for this new vehicle.
It is widely anticipated the show will called "Jump" and be an extreme-sports, BMX-driven production with the type of wheeled acts used in the "Volta" production. However, Nadal is not saying anything about content, other than, "The show will be an entirely different vocabulary than what we've done and won't compete with our other shows at all. It's very different for us, and very different from anything you'll see on the Strip."
Nadal also said "MJ One" is reviewing a refresh in 2019, and currently in conference with the show's original choreographer, Jamie King about that process. King's connection with the Jackson legacy dates his time as backing dancer on the 1992 "Dangerous World tour." He also directed the "Immortal" world tour, which precluded the opening of "MJ One" in 2013.
"Whatever we do, Jamie will be involved," Nadal said.
Return of Ortega
Kenny Ortega was director of Jackson's unrealized "This is It" series at O2 Arena in 2009 (which later became a great documentary film of the show's rehearsals). He directed Jackson's "Dangerous World Tour" and the subsequent "HIStory World Tour" in addition to the "High School Musical" trilogy.
Ortega and Jackson had talked of bringing a production to the Strip in 2007, those preliminary meetings held in the Stirling Club at Turnberry Place and Wing Lei at the Wynn. Ortega also helped create the "Sirens of T.I." at Treasure Island, Lake of Dreams at the Wynn, Bellagio Fountains' water show and a production that never made it to the stage: The multimillion-dollar spectacle "Funhouse" at Wynn.
Ortega is not finished in Las Vegas, either.
"I'm developing a wonderful project at the Wynn hotel, a new show I can't speak about," Ortega said during his time on the red carpet. "Hopefully it will be next year, and we're in the early developmental phase."
Ortega said of Vegas entertainment generally, "The diversity is fantastic. There is so much going on with great theater, spectacle comedy and great magic. Just fantastic."
Brothers' faves
Tito Jackson said his favorite Michael Jackson song is "Beat It." Jackie Jackson offered, "Billie Jean." Both of the brothers grooved it up to those songs, and all the others, during the 7 p.m. performance of "MJ One."
John Katsilometes' column runs daily in the A section. Contact him at jkatsilometes@reviewjournal.com. Follow @johnnykats on Twitter, @JohnnyKats1 on Instagram.