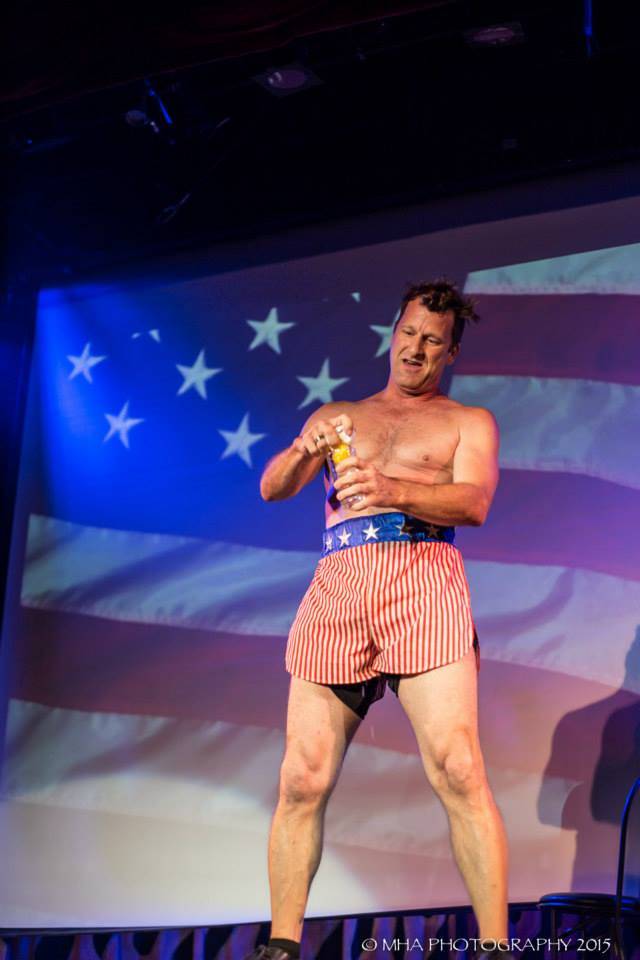 For this project, the Neon Museum is looking for a whole lotta love.
The Museum is planning to restore and transport the famous Hard Rock Cafe Gibson guitar sign to its Boneyard in downtown Las Vegas. It's currently in storage at a facility managed by the Yesco sign company, which owns it.
To pay for the transport and restoration of the iconic instrument , Neon Museum is launching an online fundraising campaign next Tuesday — Giving Tuesday— (we'll post the link when it goes live).
The fundraising is goal $350,000, a figure that matches the Gibson's grandeur.
"It's big, just like the sign," says Brenda Bogue, theNeon Museum's director of development, referring to 80-foot-high musical mega-marquee. "It's a big effort. We are having it restored at Yesco's facility, then transported, then installed."
There is no timeline set. When the $350,000 is reached, it's go time. Eventually, the Boneyard will host a lighting ceremony with donors who have given $250. Those who give $100 or more will have their names placed at the base of the sign.
The famously fretted landmark was taken down in October as the Hard Rock Hotel, which owns the property, prepared the venue to host "The Voice: Neon Dreams" stage show next spring. Hard Rock Cafe closed last New Year's Eve. The sign had been in continual function since the cafe and nightspot opened in 1990.
Yesco has always owned the sign, leasing it to Hard Rock Cafe's parent company so it could be displayed at the restaurant. The sign company is donating the refurbished sign to the museum.
"This is the largest restoration project we've gone into," Bogue says. "We're reaching out to our database of 90,000 constituents and asking them to share the link. There is so much neon in this sign, and it's the largest we'll have on display at the Boneyard. But it is going to work just like it did when it was new."
Holiday time for 'Vegas! The Show'
For the first time in its seven-year history, "Vegas! The Show" is incorporating a holiday theme in its production at Saxe Theater at Miracle Mile Shops at Planet Hollywood. The holiday show opened Monday night and will run through Dec. 30.
It's been a process. Producer David Saxe and director/choreographer Tiger Martina started mapping out the holiday shows in May.
Why take on a holiday show now?
"I don't have a good answer why, other than wanting to for creative fun and being excited to hear our amazing singers doing holiday classics," Saxe says. "It's good to add new material as it keeps everyone excited and on their toes."
Martina, who helped launch "Vegas! The Show" in 2010, said he's always warding against complacency in the production.
"It's good to change it up a little bit," Martina said during Sunday's late-night rehearsal at Saxe Theater. "It's a lot of work but it'll be worth it."
The scenes I caught included a new version of Elvis's "(You're the) Devil in Disguise," where cast members portray newlyweds dancing about in Santa suits. Fun stuff from a show that has lasted for seven years for good reason. Really talented crew.
Just crazy
On the topic of developments at Miracle Mile Shops …
"Sane" is rarely among the adjectives used to describe longtime Vegas comic performer Joe Trammel. The carefree entertainer has developed a new show, titled "5150," opening Dec. 7 at Blondie's just across from Saxe's V Theater. A new entertainment space is being developed at the sports bar, and dang if Trammel isn't excited about this new project.
"What's different is, it's set in a mental ward," says Trammel, a veteran of wild side acts in "Splash" and "Crazy Girls" at the Riviera and "V — The Ultimate Variety Show" at V Theater. "Think 'One Flew Over the Cuckoo's Nest' meets 'Rocky Horror Picture Show.' "
I'm thinking …
Trammel continues, "The format uses fast-paced transitions to allow the audience time to fall in love with the characters while being surprised and entertained." And, to clarify, the "5150" title is from the section of the California Welfare and Institutions Code that refers to a person who is suspected to have a mental disorder.
The show will run nightly at 8:30 p.m. (planned dark nights are Sundays and Mondays), tickets are not yet on sale, but prices start at … you guessed it, $51.50.
Quality at-bat
Bryce Harper and his wife, Kayla, were guests at Saturday night's Nevada Childhood Cancer Foundation gala at Bellagio. The Washington Nationals slugger and 2015 National League Most Valuable Player didn't arrive empty handed, donating a bat he used last season against the Los Angeles Dodgers.
The Louisville Slugger, still sticky with pine tar, fetched a winning $5,500 auction bid.
The crowd of 650 raised more than $500,000 at the event, the latest example of impressive community support for NCCF. The organization opened its new 16,000-square-foot building at 3711 E. Sunset Road on Nov. 4. The facility is dubbed the Britney Spears Campus in a nod to the pop star's $1 million donation.
John Katsilometes' column runs daily in the A section. Contact him at jkatsilometes@reviewjournal.com. Follow @johnnykats on Twitter, @JohnnyKats1 on Instagram.