Nevada Ballet Theatre to honor entertainment legend Rita Moreno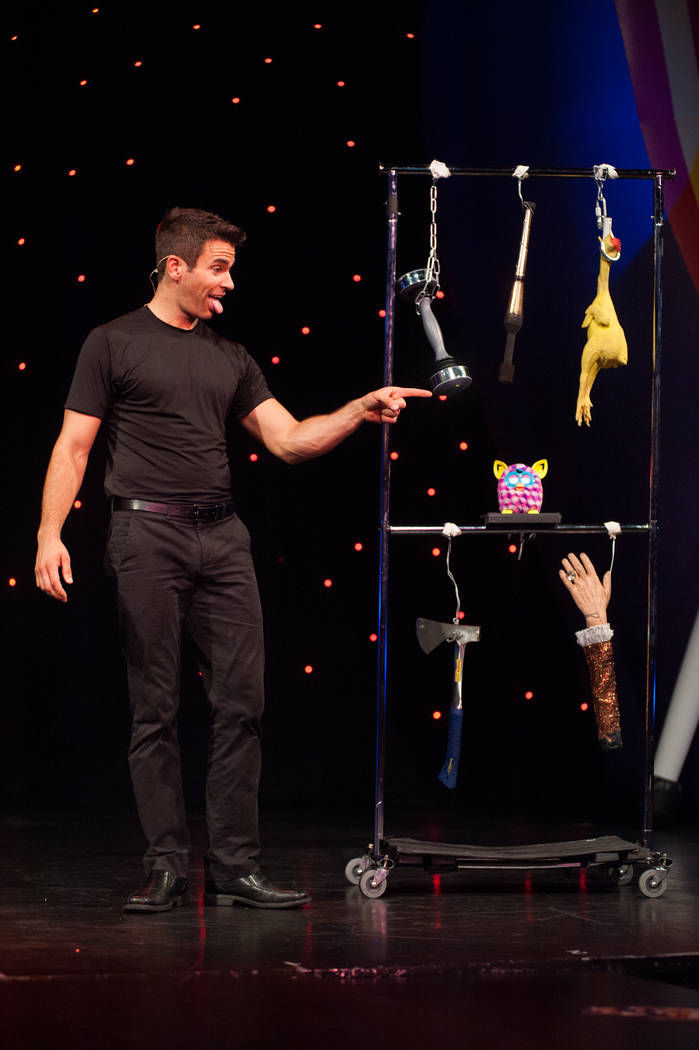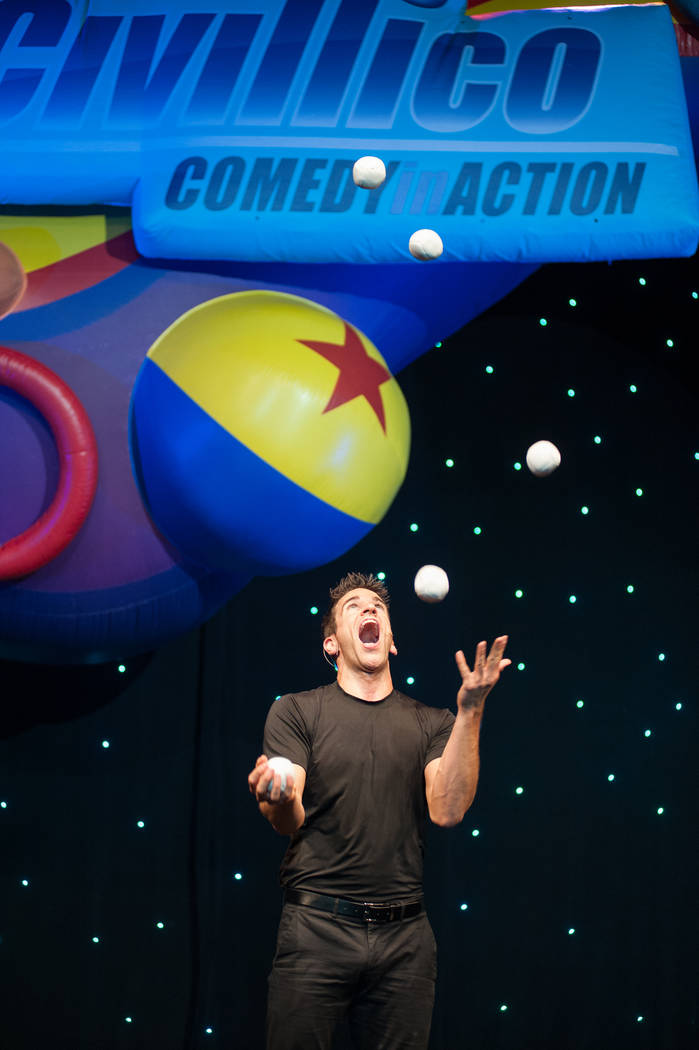 There have been years when Nevada Ballet Theatre has opted for famous non-performers for its Woman of the Year honor. But 2019 won't be one of those years.
Stage and screen legend Rita Moreno will be honored at NBT's 35th-anniversary Black & White Ball set for Jan. 26 at Aria.
Moreno fits all the criteria for this honor. She has earned Emmy, Grammy, Oscar and Tony awards in her 70-year career. She's also earned the respect and adulation of the NBT family.
"We are in awe of her immeasurable talent, inspired by her strength of character and we applaud her deep commitment to basic human rights," NBT co-founder Nancy Houssels said in a statement announcing Moreno's honor. "As a champion for the arts, women and people everywhere, we are thrilled to recognize the artistic achievements of this brilliant advocate, activist and humanitarian."
In a statement, Moreno said she was happy to be part of the gala event, adding : "I have always loved dance, and to lend my voice and presence in support is very meaningful to me."
Moreno, who began her stage career at age 13, remains most famous for her role as Anita in the 1961 classic "West Side Story." She also appeared in the film adaptations of "The King and I" and "Singin' in the Rain." Kids in the 1970s remember growing up with her (and Morgan Freeman) on the original cast of the PBS series, "The Electric Company."
Moreno most recently appeared onstage in Las Vegas in December 2016 at The Smith Center, as narrator of "Peter and the Wolf" with the Las Vegas Philharmonic. Also, the original version of "West Side Story" will screen at 2 and 7 p.m. Wednesday at Century 16 Santa Fe Station, Regal Village Square 18 and Regal Red Rock Station 16 & IMAX. The screenings are part of the TCM Big Screen Classics Presents series.
Moreno currently stars in the Latino remake of Norman Lear's sitcom "One Day at a Time" on Netflix. She is also the voice of the character Abuelita on NBC's Sprout Network animated series, "Nina's World."
For decades, Moreno has been a leader in humanitarian causes and has been honored with the Presidential Medal of Freedom and a Kennedy Center Honor for her achievements in the arts and contributions to American culture.
Moreno joins a list of Woman of the Year luminaries topped by NBT's first honoree, Elaine Wynn. Over the years, the company has recognized such stars as Celine Dion, Rita Rudner, Marie Osmond, Priscilla Presley, Mitzi Gaynor, Florence Henderson, Debbie Allen, Olivia Newton-John and Vanessa Williams. This past January, NBT recognized the achievements of famed chef and author Giada De Laurentiis.
Civillico's dates
Column fave and a great act for the entire clan, Jeff Civillico has added 4 p.m. shows Saturdays, Sundays and Mondays through Aug. 13 at Anthony Cools Experience at Paris Las Vegas. The acrobat/comic/juggling virtuoso also performs his "Comedy in Action" production at 7 p.m. Wednesdays. The added dates are to meet the summer rush of families visiting town. Yes, there remains seasonal demand for live entertainment in VegasVille.
A tower of power
Ten seconds after Larry Braggs starts singing, you know why he spent 14 years as front man for Tower of Power, and has since been touring with the latest incarnation of the Temptations. Braggs' robust vocals are a match for any lineup of horns, and were a great fit with the Lon Bronson Band at Myron's Cabaret Jazz on Saturday night.
Braggs had appeared previously with Bronson at Cab Jazz, easily selling out the venue for every show. Saturday, he called up fellow Temptations member Willie Green (the group's bass singer) for a spin through the Temps' "I Wish it Would Rain" and "My Girl." The show closed with Braggs swapping lines with Vegas fave Lannie Counts on "Soul Man," and brother it was a time.
During the show, Braggs called out to Smith Center President Myron Martin. "Myron! We gotta do this every month!" Braggs sings, "I don't need no money, fortune and fame," but he'll take that gig, anytime.
Keith is 'Baz'-tastic
Randal Keith is taking on the character of Zidler in "Baz" at Palazzo Theater earlier than expected and reported — he's stepping in this week and will have 4 1/2 weeks in the role up to the show's closing July 29.
Keith steps into the spot vacated by Bill Evans, who played the character expertly from the show's opening at Palazzo in July 2016. A series of cast departures and shuffling moved Keith's opening to tonight.
A widely admired veteran of the Strip stage, Keith most recently appeared in "Marilyn! — The New Musical." He was also a cast member in "Monty Python's Spamalot," "Phantom — The Las Vegas Spectacular" and "Steve Wynn's Showstoppers." He is also a member of the touring production, "The Phat Pack," a collection of ex-"Phantom" stars who sing such original ditties as, "Men of a Certain Age."
Keith and ex-"Phantom" performers Bruce Ewing, Phil Fortenberry and Kevan Patriquin have been booked on a Phat Pack-hosted cruise of the Mexican Riviera on Princess Cruise Line on Jan. 26-Feb. 2. Sometimes, when you want to find a bonafide Vegas stage act, you need to hit the high seas.
The Review-Journal is owned by the family of Las Vegas Sands Corp. Chairman and CEO Sheldon Adelson. Las Vegas Sands owns The Venetian and Palazzo.
Contact John Katsilometes at jkatsilometes@reviewjournal.com. Follow @johnnykats on Twitter, @JohnnyKats1 on Instagram.