New venue coming to Harrah's; Shaq, Imagine Dragons double up
Updated March 17, 2023 - 12:45 am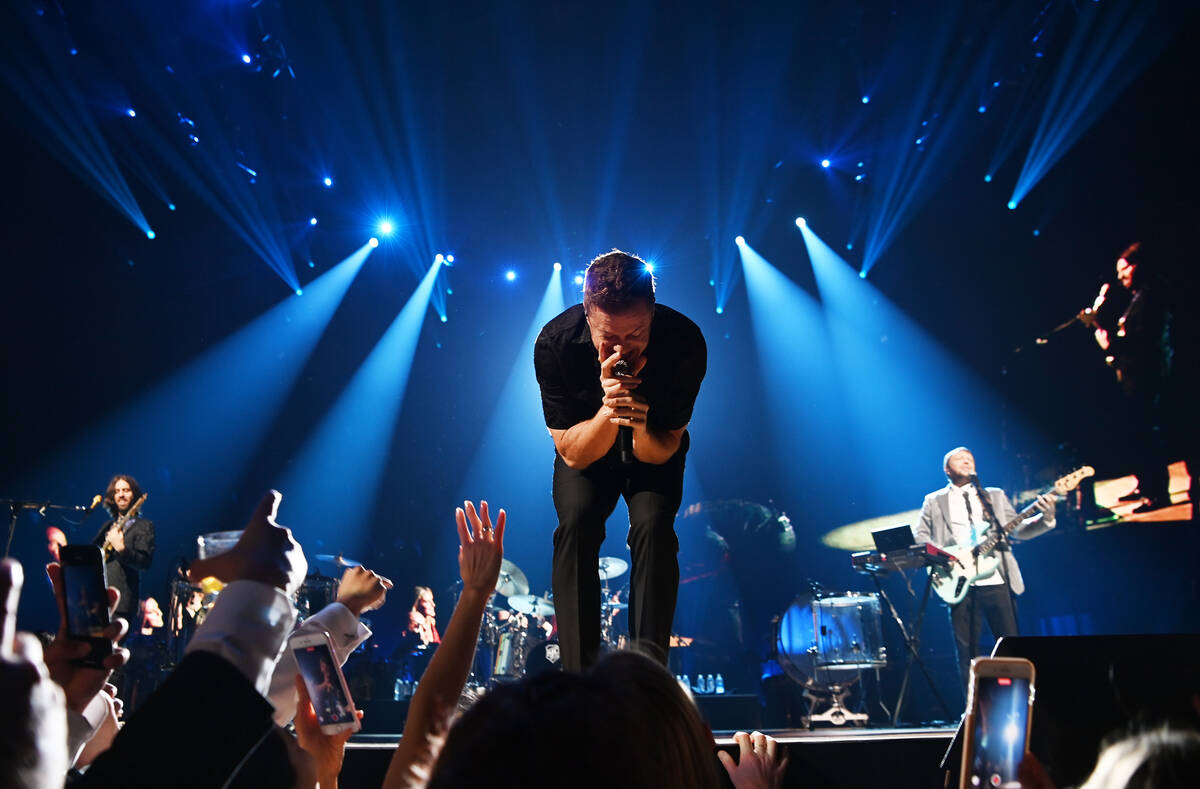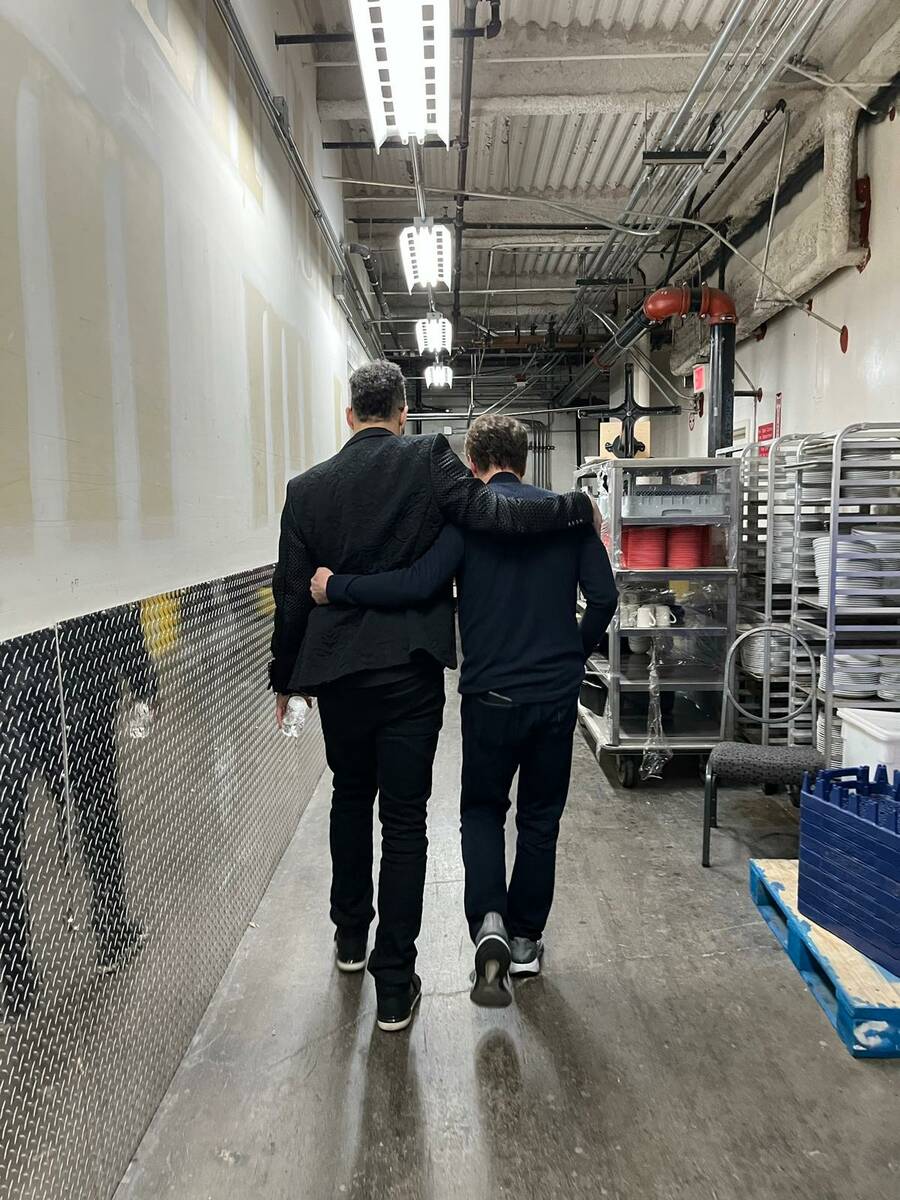 The Kats! Bureau at this writing is Fulton Street Cafe, just across from where Pete "Big Elvis" Vallee calls out the Presley tunes at Piano Bar.
Carnaval Court is outside. Donny Osmond is inside, at the showroom. Tape Face, "Menopause The Musical" and "X Country" rotate at Harrah's Cabaret.
I've long felt this place is underrated as an entertainment venue. They just need another proper lounge — oh and one is coming, soon, on the casino floor.
It's called The Lounge, opening mid-April. We'll see if it is Cool Hang worthy.
More from this scene, and elsewhere:
Shaq-Dragons charity bonanza
It's a philanthropic pileup! A pileup, I tell you!
The Event, starring Shaquille O'Neal; and the "Rise Up Gala," powered by Imagine Dragons and benefiting Tyler Robinson Foundation; are being staged on consecutive nights in October.
The 10th annual "Rise Up" event goes off Oct. 6 at Resorts World Las Vegas, the site of last year's gala. "The Event," a benefit for the Shaquille O'Neal Foundation, returns Oct. 7 at MGM Grand Garden.
Rare is the weekend that has two such prominent philanthropic events. But this is where the respective camps say there is enough love to go around.
O'Neal has been an important supporter of TRF, leading a $3.2-million donation effort at the 2019 gala. Imagine Dragons turned around and electrified Shaq's first Vegas fundaising event in 2021.
It's not yet certain if Shaq or the band will be able to offer in-person support to their respective events. But we do expect advance cross-promotion as the weekend nears, because of the mutual admiration. And we have already picked out our "live auction" suits.
Drake squared
Drake, with 21 Savage, has added a second show at T-Mobile Arena on Sept. 2. The two-show run is Sept. 1-2. Tickets are on sale 10 a.m. Friday (Pacific time) at Ticketmaster.com.
(Re)Startin' somethin'
Remarkably resilient and undeniably talented, "MJ Evolution" and "Queens of Rock" are back in action, both at Orleans Showroom.
"MJ" opens 7 p.m. Monday, followed by "Queens" at 9 p.m. Both shows run through March 25 (go to orleanscasino.com for intel).
Michael Firestone is back as the lead in "MJ," which also uses two other Jackson characters in the "Evolution." Elyzabeth Diaga returns is the vocalist (and occasional roller-skate artist) in "Queens." These two shows were pandemic success stories at the since-shuttered Mosaic On The Strip.
Dean Coleman, former operator of Mosaic, heads up the "MJ" production team. The respected Vegas entertainment pro Blair Farrington is a co-producer and also director.
The bridge between these shows is the band, led by the ever-rocking Christian Brady, co-producer/music director/guitarist for "MJ" and guitarist in "Queens."
These shows have long wanted to outgrow (evolve, as it were) the Mosaic venue. Both got their wish, in extended runs in a proper hotel-casino theater. They will also be proud to have shared the same Orleans Showroom as Jeffrey Osborne, who headlines April 15; and Air Supply, which rolls in May 26-27.
The Straus house
There is nothing like an impending demolition of a quasi-historic Strip landmark to spark conversation in Vegas.
Caesars Entertainment's planned take-down of its rotunda near the resort's entrance is such an event. This is a case of passing by a piece of Strip architecture routinely, yet holding zero nostalgia for that piece of architecture.
If I'd known it wasn't being used, I would have suggested dropping a live-entertainment venue inside, like an updated Nero's Nook or something. Sonny Charles is still around. Make him the headliner.
Anyhow, this development was a fine excuse to catch up with Heidi Sarno Straus, daughter of the late Caesars Palace founder and Vegas casino legend Jay Sarno. Straus always reminds, "No apostrophe!" It is the family catchphrase, and when your dad developed not-Caesar's Palace, you know why.
Osmond's pic
Osmond shared a poignant photo of his final night alongside keyboard great Otto Ehling, who left Osmond's production at Harrah's on Feb. 28. Ehling played the preshow, side-by-side with Osmond, from the show's opening, for about a year. Michael Gonzalez, himself an expert musician (from Matt Goss' band and the "Jersey Boys" national tour), has stepped in.
The photo of Ehling and two walking arm-in-arm shows a lot of affection, and is entirely in character. Osmond is tight with his cast and crew, known as the first to show up and the last to leave, communicating with everyone in the production.
Ehling has departed to perform in a little show called "O," which is showing great promise at Bellagio. He remains the last music student from UNLV to receive a scholarship from the Liberace Foundation. For real. He's also a stalwart in David Perrico's Raiders House Band, wearing his 00 Jim Otto jersey.
"Donny was the first person I called when I got the chance to work at 'O' full-time," Ehling says. "He's become an adviser and a friend. He said, 'You've got to take this. It's a once-in-a-lifetime opportunity.' It was so hard to leave that show. It's a first-world problem, and I'm just lucky to have had the chance to work with him."
Tease this …
Hearing of some reanimation activity at Plaza Showroom, a classically appointed venue that deserves a hit show.
And this …
A few good Las Vegas shows are moving into a new (for them) venue off the Strip.
What Works in Vegas
Usher continues to wipe out the place, sales-wise and performance-wise, at Dolby Live.
Cool Hang Alert
We enjoyed our first full night of music Tuesday at Vic's Las Vegas. Cool-vibe vibraphone master Christian Tamburr and jazz-piano virtuoso Mike "Jonesy" Jones took us on a musical ride. The crowd included venue owners Paul and Sue Lowden, Italian American Club GM Benny Spano, veteran Vegas F&B exec Jeffrey Fine, Teller of Penn & Teller (Jones plays before P&T's Rio show, with Penn Jillette on bass, and also throughout performance), Daniel Platzman of Imagine Dragons, and Clint Holmes with Kelly Clinton-Holmes.
Afterward, Holmes walked over and said, "We just spent 90 minutes in New York." True. It felt like a night at Birdland Jazz Club or Cafe Carlyle. Holmes had performed with Tamburr earlier, at Myron's. This is the type of Vegas doubleheader we had in mind when Vic's was envisioned. The LVA Trio is the anchor band 6-9 p.m. Sundays through Thursdays; 7-10 p.m. Fridays and Saturdays. These kids play like grown-ups. Go to vicslasvegas.com for all the intel.
John Katsilometes' column runs daily in the A section. His "PodKats!" podcast can be found at reviewjournal.com/podcasts. Contact him at jkatsilometes@reviewjournal.com. Follow @johnnykats on Twitter, @JohnnyKats1 on Instagram.