Park MGM is MGM Resorts' only rebranding effort — for now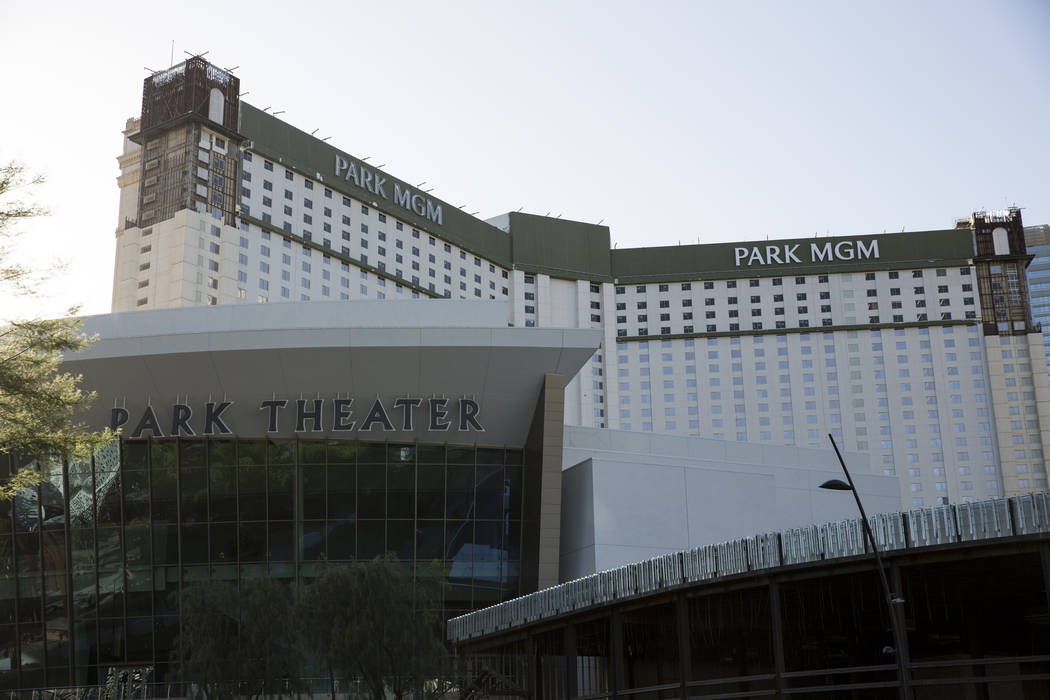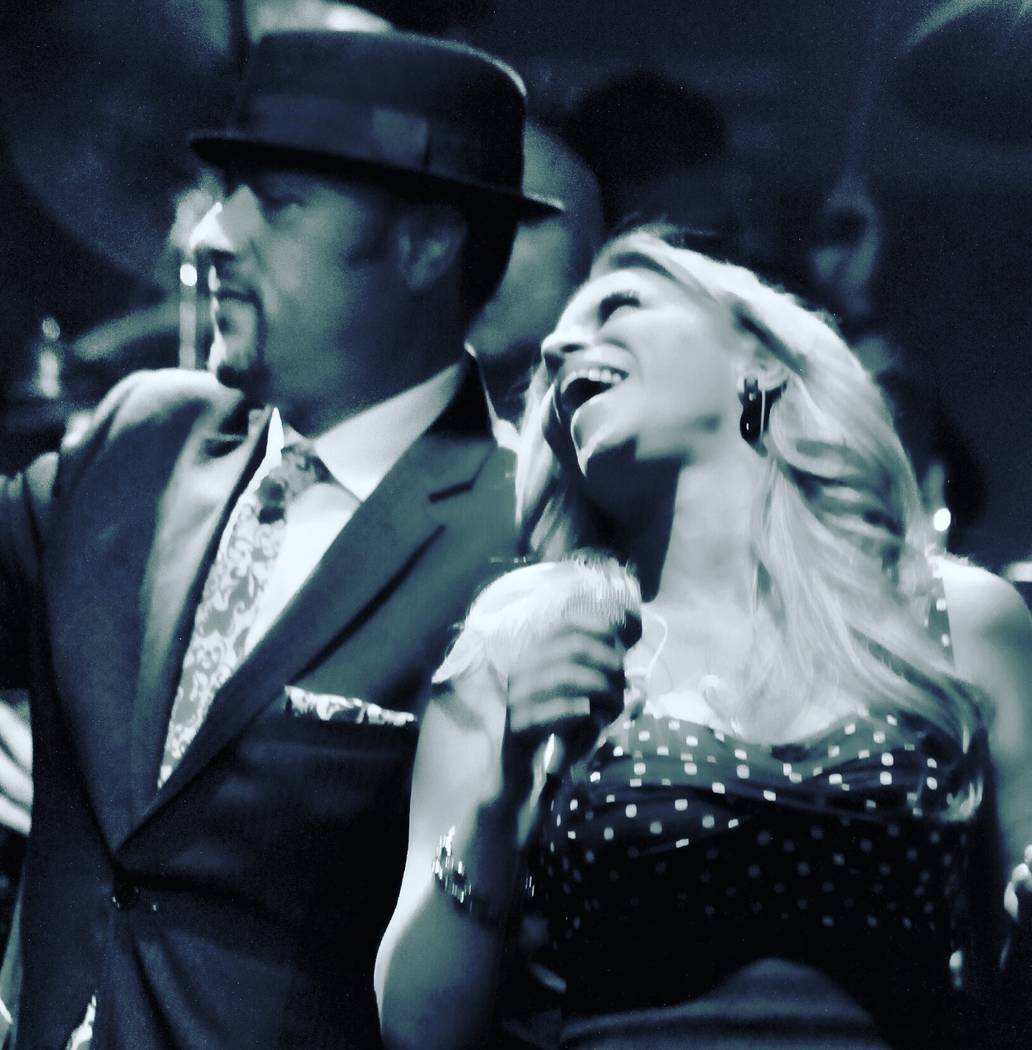 Park MGM has officially supplanted Monte Carlo on the Strip. The formal renaming happened this morning, and the switch of titles reminded me of MGM Resorts CEO Jim Murren's pointed comments two years ago about "themed" Strip resorts.
The event, in April 2016, was the ribbon-cutting for The Park promenade. At the time, Park MGM had not been formally announced as the new name for Monte Carlo.
"We are not going to name it something from somewhere else. Those days are over," Murren said that afternoon. "This is Las Vegas; we are at the top of the list of entertainment cities. We are not second to anybody. We're not going to have a property themed after a city from a far-away place."
That sentiment can be heard as far away as New York, and also New York-New York … but there is not yet a company-wide plan to re-brand any other hotel in the MGM Resorts family.
As company spokeswoman Jenn Michaels said today, Murren's position remains that if Park MGM is successful (and he expects it to be), "We might look at doing similar things, but there is not any specific project in the works yet."
Michaels added that the company remains focused on Park MGM, and the completion of MGM Springfield in Massachusetts, set to open on Aug. 24.
Popeye to stay
Steve Wynn has moved out of his fancy duplex at Wynn Las Vegas and taken most of his personal art collection with him.
But one of the resort's signature pieces is to remain on display inside the hotel.
We speak of contemporary pop artist Jeff Koons' Popeye the Sailor statue at the front of the adjacent Encore and Le Reve theaters. The stainless-steel piece, which weighs 2,000 pounds and stands 6-feet-5 inches, is under constant watch by a pair of purple-jacketed security guards.
This Popeye has quite a history. Koons completed the piece in 2011, and Wynn issued a winning bid of $28.5 million for the piece at a Sotheby's auction in May 2014. But it's not part of Wynn's own extensive collection, which includes such wide-ranging pieces as Picasso's "Le Reve" and a painting of Wynn's pet canines by President George W. Bush.
However, as Wynn Resorts spokesman Michael Weaver confirmed last week, Popeye is owned by the property. The piece has been featured at the hotel since July 2014, first at the Esplanade retail promenade and currently at Encore and Le Reve theaters.
The original plan remains to eventually move the statue to the lobby of Encore Boston Harbor in Everett, Mass.
Watery connection
On the topic of that hotel, and the show named for the famous painting … "Le Reve" celebrated its 6,000th show Saturday night. "Le Reve" has undergone multiple reimagination efforts since opening in 2005, including the addition of new music, costumes, choreography and lighting finished in January. "Le Reve" is also on an eight-year winning streak as the No. 1 show in the city by the Southern Nevada Hotel Concierge Association.
Super Powers
A transmission from the EOB (Empire of Branden) …
Golden Tiki and Evel Pie Managing Partner Branden Powers has specified the location of his new pizza restaurant on Main Street. It will be at 1212 Main Street, next to Casa Don Juan restaurant and across the street from Rebar.
Powers is not saying when the place will open, only that the first-week reservations are totally booked and his close to filling in the second week, whenever that is. His current description of the restaurant is: "Seventies, '80s, pinball, wizards, unicorn, heavy metal, Iron Maiden, Judas Priest, Black Sabbath, Slayer, Pantera, bar, fast-casual hangout, witches, warlocks, hell fire, custom vans, feather roach clips (it's legal now), cut shirts, long hair and leather."
It might not all fit on a pamphlet, but I'll tell you this: We'll find Vinnie Paul at the VIP party.
Shrinkage!
On the topic of the above-mentioned businesses, Flamingo Las Vegas headlining comic magician Piff the Magic Dragon is the next Las Vegas celeb to be honored with a shrunken head at Golden Tiki. The ceremony is 10:30 p.m. Wednesday at the tiki fortress in Chinatown.
The tiny Piff figure will be outfitted with a satin dragon costume, and I'm feeling Mr. Piffles will somehow be honored, too.
Up next for shrinkage treatment is another column fave, Harrah's headliner Tape Face. The time and date are to be determined.
Pop goes Disney
David Perrico's Pop Strings Orchestra is dancing with Disney at Myron's Cabaret Jazz at 8 p.m. Friday. "The Music of Disney" features Paige O'Hara, the voice of Belle from "Beauty and the Beast," and top Vegas vocalists Lauren Fraser, Michelle Johnson, Francesca Camus, Lily Arce, Lannie Counts, Autumn Grayce and Maren Wade.
The show sold out a couple of months ago, but you can catch Perrico's Pop Strings ensemble at Cleopatra's Barge at Caesars Palace at 10 p.m. Fridays and Saturdays. It's free, and you can always find a place to groove.
John Katsilometes' column runs daily in the A section. Contact him at jkatsilometes@reviewjournal.com. Follow @johnnykats on Twitter.