'Quartet' star's Vegas story has a million-dollar ending
April 19, 2017 - 12:10 pm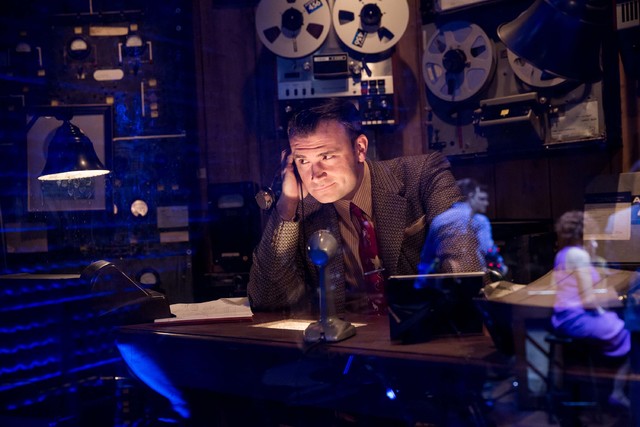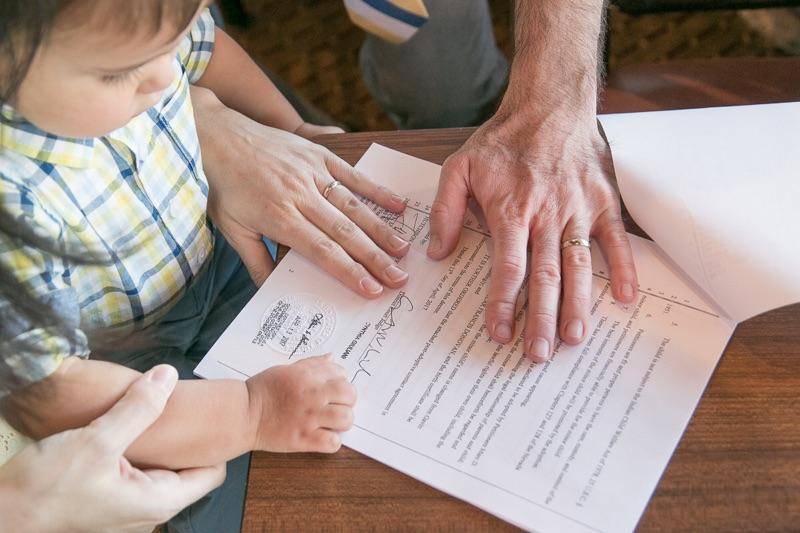 The man who portrayed Sam Phillips of Sun Records is leaving Las Vegas with his own million-dollar quartet.
Marc D. Donovan, a co-star in the rock 'n' roll musical "Million Dollar Quartet" at Harrah's, and his wife, Jennifer, are departing for new opportunities back East. They are leaving with a band (or, family) twice as large as when they arrived in February 2013.
Donovan was an original cast member who closed the production on Dec. 6, 60 years to the day of the jam session that brought together Elvis Presley, Johnny Cash, Carl Perkins and Jerry Lee Lewis at Sun Records, the event that was the inspiration for the musical.
As Phillips, Donovan narrated the show. The story he tells off the stage is a dandy, too.
Behind the scenes, the Donovans were in a cast in a real-life drama. The couple have long pursued the legal adoption of the child they had been foster parenting since September 2015. His name is Oscar, and the couple learned in January the adoption would be final. The paperwork legalizing the adoption was signed in court last Thursday, ending a 2 ½-year odyssey when the Donovans had to brace for the chance that a biological family member would step forward and claim legal parenting rights for the little boy.
"We had a meeting with a case worker, and when she finally said, 'OK, he's yours,' we just asked, 'He's ours? Really?" Donovan says. "Then we just lost it."
But the Donovans' good fortune was twofold. The couple had long attempted to have a child naturally for 3 ½ years before entering into the foster care community. They had been parenting Oscar for little more than a year when, on Halloween, they learned what had previously seemed impossible: Jennifer was pregnant.
"You can only imagine what that felt like," Donovan says. "We had found this out just after we heard 'Million Dollar Quartet' was closing, and we were going through the whole run of emotions with Oscar, through this entire foster-care process."
The Donovans faced a challenge in notifying their respective parents of the updates on Oscar – and by November it seemed promising they would gain legal adoption – and the new baby. Jennifer concealed her pregnancy through the Thanksgiving and Christmas holidays, and into the new year.
In mid-January, the Donovans told both sets of parents that Oscar would indeed be part of the family.
About a week later, they sent a framed photo of four sets of shoes– their own, Oscar's and a pair of baby shoes. Each had a year noted beneath, with "2017" under the baby shoes. Then, the Donovans contacted their respective in-laws via Skype and said, "Why don't you open that package we just sent?" The picture told the story.
"Both times, it took our parents a few minutes to figure it out," Donovan says. "They were like, 'Are these shoes meant for a new baby?' "
The next phase for the foursome is a move to New Jersey, near Philadelphia where Marc can audition for theater work as an actor or director, or even as a professor in the arts.
"We've basically purged everything we own except our clothes, our two cats and Oscar's toys," Donovan says.
Jennifer, in an apt turn of events, has been accepted into the PhD program at Rutgers University-Camden, majoring in childhood studies.
"With the experience we've just gone through, we've learned there is NO book on how to raise a kid like Oscar," Donovan says. "It's obviously become a passion of ours."
And the Donovans are don't know the gender of their new baby, due July 12. "We don't intend to find out," Marc says. "We're used to surprises."
John Katsilometes' column runs daily in the A section, and Fridays in Neon. Follow @johnnykats on Twitter, @JohnnyKats1 on Instagram.