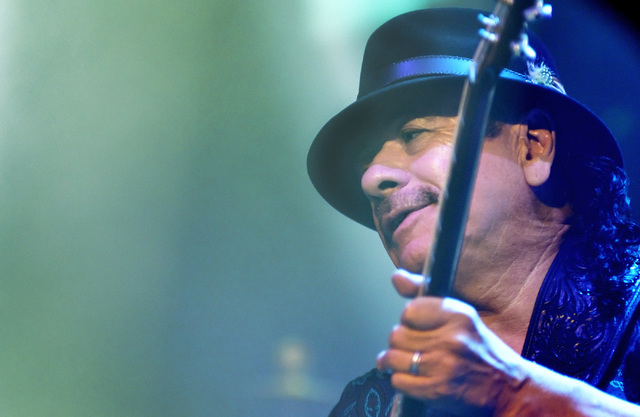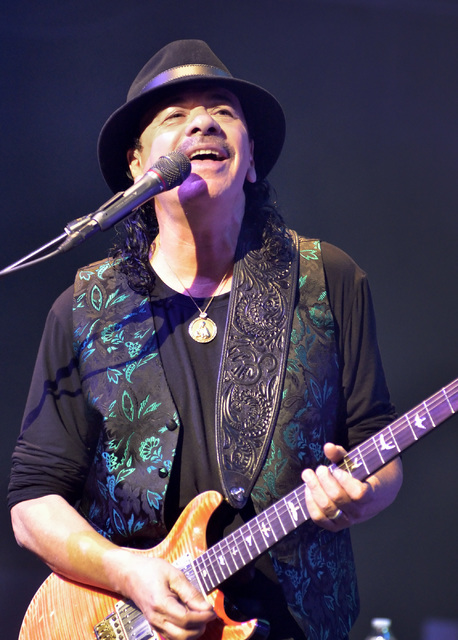 When Paul McCartney played the just-released "Sgt. Pepper's Lonely Hearts Club Band" for Bob Dylan in the summer of '67, Dylan legendarily responded, "Oh, I get it. You don't want to be cute anymore."
One of the rock greats who grew up in the psychedelic era gives a more expansive assessment of Dylan's influence on The Beatles' artistic maturity.
"At that time, The Beatles had seen Dylan play The Royal Albert Hall, and I feel it changed them," says Carlos Santana, who on Sunday concluded his most recent headlining run at House of Blues at Mandalay Bay. He returns to that stage in September.
During a chat at the Foundation Room arranged to promote his upcoming album with the Isley Brothers to be released this summer, Santana recalled "Sgt. Pepper." The album celebrates its 50th anniversary this week.
"I would dare to say that I blame 'Sgt. Pepper's' on Bob Dylan, because they were still singing like a boy band — 'She loves you, yeah, yeah' — until they were exposed to him," Santana says. "It was that kind of energy at the time, you know. But then they saw this guy in an Afro, singing songs like 'Desolation Row' and 'Like a Rolling Stone,' and I think they went, 'Dang, this is different. This guy is profound, and he's singing for our generation.' "
With "Pepper," Santana says, "The Beatles launched into a consciousness and a way of writing lyrics that was different, beginning with 'Rubber Soul,' and some of those songs they even sound like Dylan singing, 'Michelle, my belle,' on those songs you hear Dylan's voice."
Surviving members McCartney and Ringo Starr and the estates of John Lennon and George Harrison have authorized the full remastering of the album, its outtakes and spare numbers (including "Penny Lane" and "Strawberry Fields Forever"). Among the new material: A deluxe of four CDs and two DVDs remixed by Giles Martin, who, along with his father, George Martin, redesigned all the music for "The Beatles Love" production at the Mirage.
Cirque has plans to mark the album's anniversary this week — and more about that celebration in an upcoming post.
As for Santana's thougths of "Love," years ago I asked jhim if he'd ever seen the show. He grinned and said, "I don't need to see a virtual-reality version of it. I lived it."
Ah, but not all of us were so lucky.
John Katsilometes' column runs daily in the A section. Contact him at jkatsilometes@reviewjournal.com. Follow @johnnykats on Twitter, @JohnnyKats1 on Instagram.