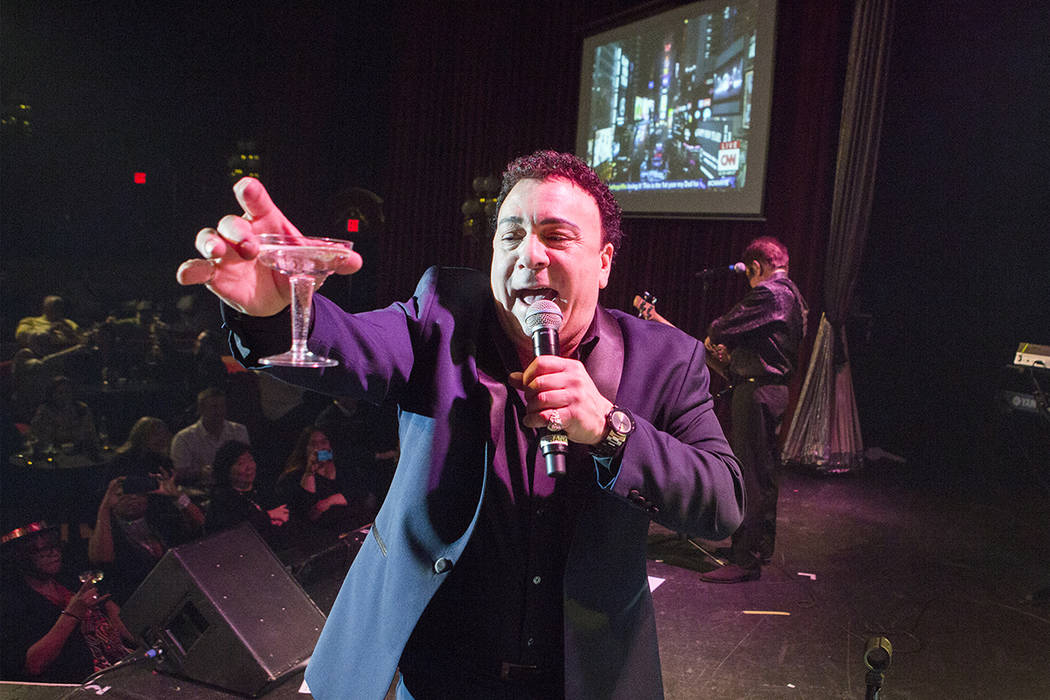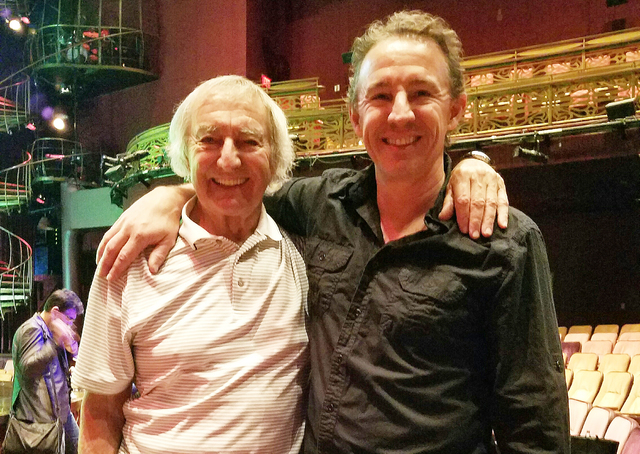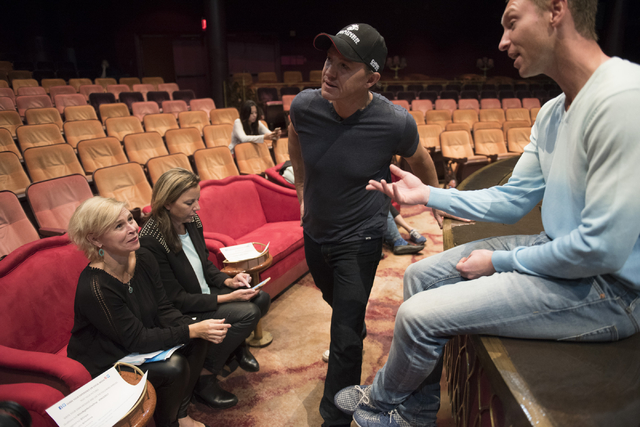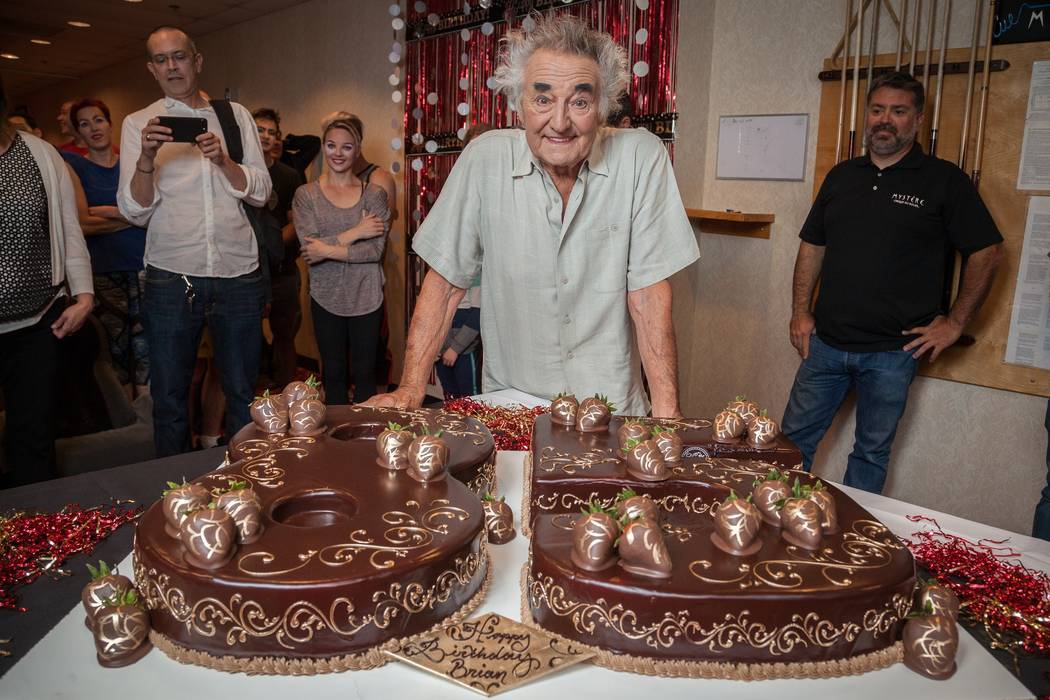 The Las Vegas F.A.M.E. (Film, Art, Music and Entertainment) Awards are music to our ears.
We mean that, in fact.
The city's many musicians and live-music venues have inspired producer Al Bowman to move his L.A. Music Awards show to Las Vegas, permanently. The second installment is 6 p.m. (red carpet) and 7 p.m. (presentation) Saturday at Hard Rock Live on the Strip. The event is presented by Bose Professional and the awards production company Producers Choice.
"The live-music scene in L.A. has seriously deteriorated," says Bowman, who hosted the L.A. Music Awards and Hollywood F.A.M.E. Awards for 27 years before relocating to the Strip in March 2017, when Olivia Newton-John was among the honorees. "Unless you are a national act, there are no more places to play. We had to go where there were greener pastures, and in Las Vegas, everywhere you go there are live entertainers. We decided to permanently dump Hollywood."
In this second Strip production of the F.A.M.E Awards, longtime country music executive and former California Lt. Gov. Mike Curb (known for his talent for developing artists, and also as national co-chairman for Ronald Reagan's 1980 presidential campaign) is this year's Lifetime Achievement in Country Music Award winner. Actor Clarence Gilyard ("Die Hard," "Matlock," "Walker Texas Ranger") is to be honored with the Lifetime Achievement TV Fame Award.
Las Vegas honorees include members of "The Scintas" production at Plaza, led by co-founder Frankie Scinta; the father-son Cirque du Soleil artist tandem Brian and Nicky Dewhurst; veteran "Fantasy" at Luxor stand-up Sean E. Cooper, "Michael Jackson One" at Mandalay Bay choreographer JJ Villar; Bellagio pianist David Osborne (who has performed for Presidents Jimmy Carter, George H.W. and George W. Bush, Bill Clinton and Barack Obama).
In its Counter Culture category, the F.A.M.E. Awards show also spotlights lesser-known but seriously advanced artists such as Funk Jam frontman A.J. Johnson and fellow accomplished bassist Tony Smith. The Counter Culture honorees include top philanthropists, public servants and health-care professionals. The awards spotlight media members, too, and this year yours truly will be recognized.
Performers will include Cooper, Male Country Performer of the Year Pat Waters; Outstanding Country Musical Group JägerTown, and Country Album of the Year awardees The Swansons.
Bowman plans to bring a second awards show, his Rock Legends production, to the Strip in November.
"I'm very excited about what we have planned in Las Vegas," he says. "It's crazy how easy it is to sell Las Vegas. Everyone wants to be in Vegas, especially the artists."
To the Gossy!
"Real Housewives of Orange County" star Vicki Gunvalson and her brother, Billy Steinmetz, are the latest famous people to take in Matt Goss's show at 1 Oak at The Mirage. You know who else has seen the Gossy in action in his eight-year run in VegasVille? Quincy Jones, Priscilla Presley and Roger Daltrey, all of whom appreciate great live music and a quality hang on the Strip.
A venue to watch for …
… is B Side at House of Blues. This is the revamped, 200-capacity Crossroads club adjacent to the venue's main music hall and Courtyard restaurant space. Franky Perez — who is a force of nature, anywhere — is throwing open the doors Thursday night; Vegas fave the Lique is hosting an album-release party May 18. I was introduced to the venue's live-entertainment potential through the production of "Hedwig & The Angry Inch" starring Enoch Augustus Scott and Anne Martinez last April. The refurbished venue is worth a look-see, I say.
There is this …
Be ready for some news related to Gwyneth Paltrow performing on the Strip, and soon.
Cool Hang Alert
The Composers Showcase of Las Vegas is 10:30 p.m. (after theater, as we say) Wednesday at Myron's Cabaret Jazz. Co-founder Keith Thompson is celebrating the show's 12th anniversary.
One of the coolest nights in the city, TCS is an array of Vegas performers unspooling all variety of original music. They do sell out quickly, so this is a note to keep your meter up for the May 9 show.
Breaking news
In honor of National Association of Broadcasters show Saturday through April 12, Monkey Bar at SLS Las Vegas is offering a trio of "Fake News" cocktails. These drinks are the aptly titled Fool's Gold, made with pineapple juice, lime juice, toasted coriander and serrano pepper; the Virgin Mary, made with Clamato juice, Worcestershire sauce, olive juice and pepper; and the Fake News, a twist on a cucumber mojito made with lemon, cucumber juice, mint and smashed basil leaves.
Smashed Basil Leaves is a great band name, too, but I digress …
Each of the "mocktails" will be priced at $8 and may be upgraded to include top-shelf liquor for $12. For those who need a break from #fizzywater, cheers!
John Katsilometes' column runs daily in the A section. Contact him at jkatsilometes@reviewjournal.com. Follow @johnnykats on Twitter, @JohnnyKats1 on Instagram.