Tim Poster marks 50th at Piero's — and Steve Wynn is there
Updated October 19, 2018 - 2:15 pm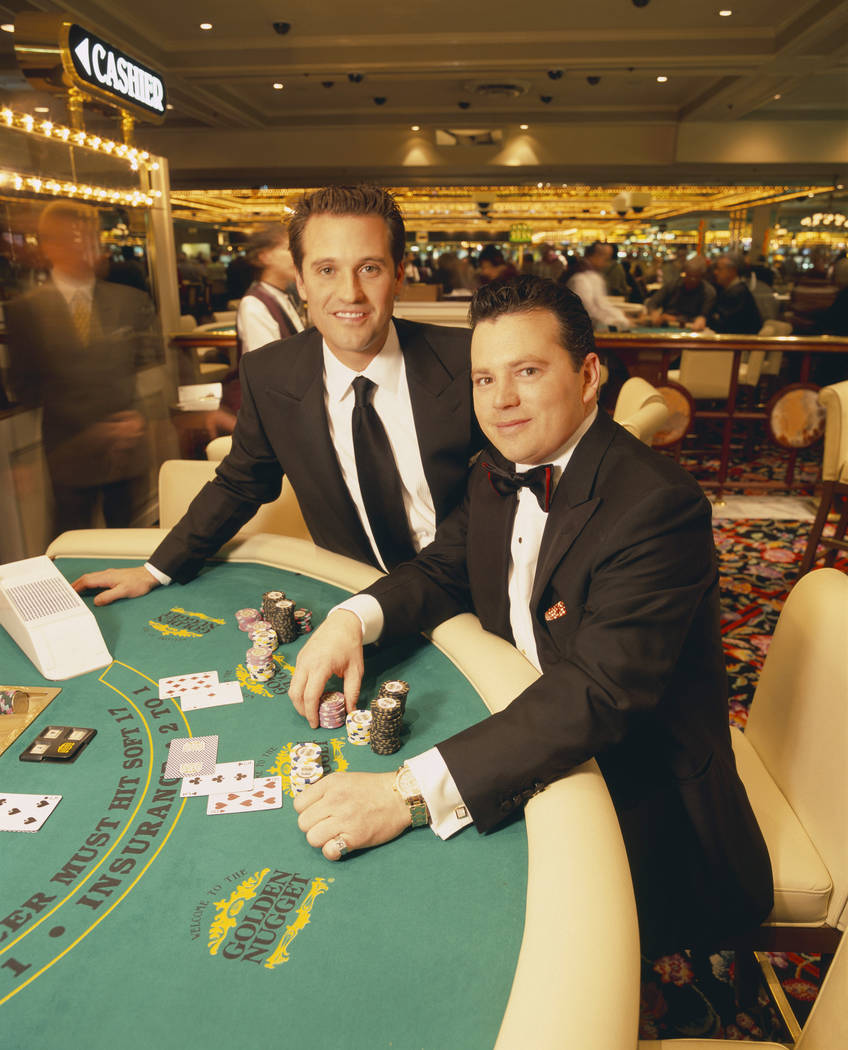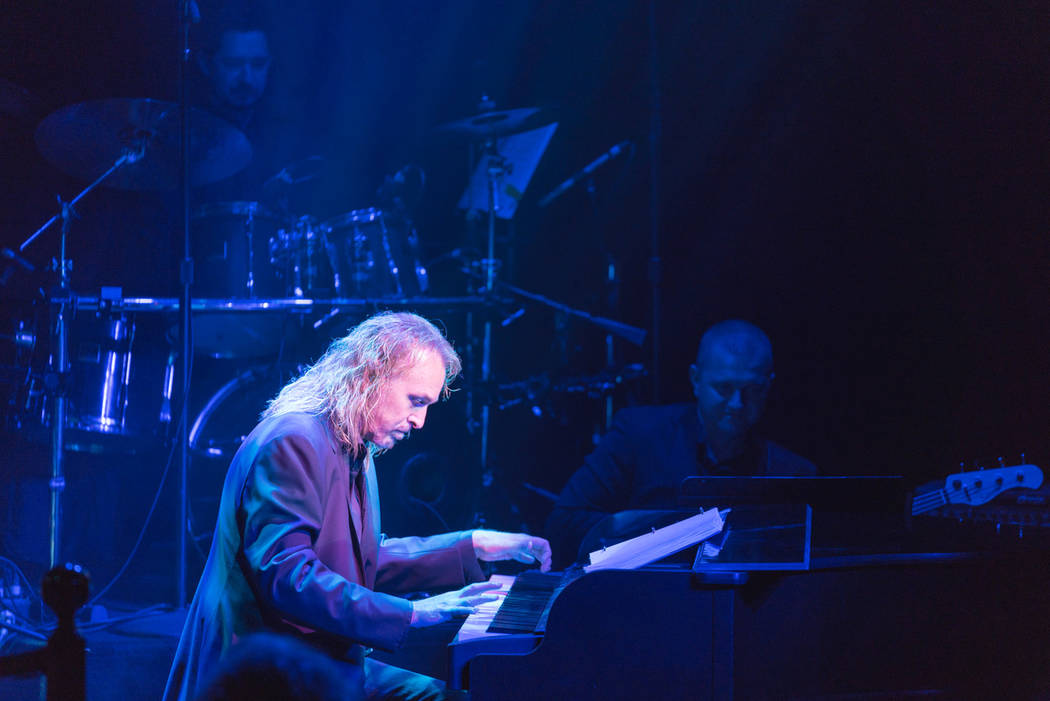 NEW YORK — The Kats! Bureau at this writing is Newark Liberty International Airport. Why are we here? I'll tell you in a bit.
The trip here was akin to an overnight bug-out of VegasVille, a red-eye flight after Britney Spears' announcement on the Strip and a duck into Piero's Italian Restaurant. There, resort exec Tim Poster was feted on with a surprise 50th birthday party, and none other than Steve Wynn was among the invited guests.
Having been driven by sexual misconduct allegations from his post atop the gaming empire he created, Wynn gave something of a melancholy speech while seated at his table.
"It's been a great ride in this town," Wynn said. "For some of you guys who thought it was just me and a few guys goofing around in the late-'60s, when we were young — we saw this place get built and we've improved it."
The party was hosted by Poster's longtime gaming industry friend and sidekick Tom Breitling. The two operated Golden Nugget in the early 2000s (and were the focus of the Fox TV series "The Casino,") and later worked under Wynn at Wynn Las Vegas. Poster was reportedly let go from the company in 2013 for unauthorized online sports betting.
Other Vegas notables among the 30 or so guests in the private dining room of owner Freddie Glusman's famous Vegas haunt included Jack Binion, son of gaming icon Benny Binion, seated at Wynn's left; ex-Wynn Las Vegas Chief Operating Officer Marc Schorr; Station Casinos co-owner Lorenzo Fertitta; and next to him, UFC President Dana White; powerhouse Vegas attorney David Chesnoff; longtime Fletcher Jones Imports General Manager Bernie Schiappa; andResorts World Las Vegas Construction manager and former Monte Carlo Mandalay Bay, Linq Hotel, and The Cromwell general contractor Billy Richardson.
The party started in the Piero's lounged, closed to the public, then moved into the private VIP room. The only giveaway that something special was happening was a giant ice sculpture, carved with "Happy 50th Tim," displayed in the lounge of a very Vegas hang.
Moreno at Carnegie
I'm in NYC on the event of Frankie Moreno's first headlining appearance at Carnegie Hall. That's right, we're a long way from the South Point Showroom, folks. Tonight's show, "Roll Over Beethoven: A Different Kind of Orchestra," is a collaboration between Moreno and the New York Pops, under the direction of Steve Reineke.
This is Moreno's first solo headlining appearance with his Las Vegas band, and we're here to pick up a road victory, as it were.
Rock 'n' roll classics such as "Great Balls of Fire," "Jailhouse Rock," "Eleanor Rigby" and "Bridge Over Troubled Water" are in the set list as Moreno works with the esteemed N.Y. Pops orchestra. He has performed at Carnegie once before, in 2015, as part of a Frank Sinatra tribute show, sharing the bill with Storm Large, Tony DeSare and Ryan Silverman. The Pops musicians and Carnegie hierarchy took to Moreno because he has an appreciation and exceptional talent for classical music and has actually written symphonies.
They also loved it when he spun around and played the grand piano backward. But I think, at Carnegie, you need to fill out some forms to do that.
All kinds of talk about this …
But still, there is no decision from MGM Resorts International about what to do with the Las Vegas Village, site of the annual Route 91 Harvest festival and the Oct. 1 mass shooting. All staging equipment has been pulled off the site as the MGM Resorts refocuses its outdoor mass-gathering events at Las Vegas Festival Grounds. Options have ranged from making it a public gathering place or park commemorating the victims to leaving it sit, as is. But no idea has trumped the others and there is no reported timeline for issuing a decision .
'A Mob Story' story
The mob-tastic musical at Plaza Showroom continues to shuffle its schedule, dropping some dates and leading to chatter that it might be in financial distress. Not so, says producer Jeff Kutash, who says some dates are being moved around to allow executive producer and production narrator Michael Franzese to fulfill his speaking commitments across the country.
Kutash says he is currently building the show's holiday schedule; Franzese has said in social media posts that there is a contingency plan being developed for when he is away on his public-speaking events.
Cool hang alert
Column fave Phil Fortenberry is back at Myron's Cabaret Jazz at 7 p.m. Monday. "Give My Regards …" dips into the piano master's vast Broadway catalogue, and he'll share some tales from the stage. Hopefully he will include the saga of "Cleavage." That was indeed one of Fortenberry's shows. From the IBDB (Internet Broadway Database): "Cleavage (Musical, Original) opened in New York City Jun 23, 1982 and played through Jun 23, 1982." Yep. One performance for this show that remains close to the heart …
John Katsilometes' column runs daily in the A section. Contact him at jkatsilometes@reviewjournal.com. Follow @johnnykats on Twitter, @JohnnyKats1 on Instagram.