Twisted Sister frontman Dee Snider helping Criss Angel charity
August 22, 2016 - 6:01 am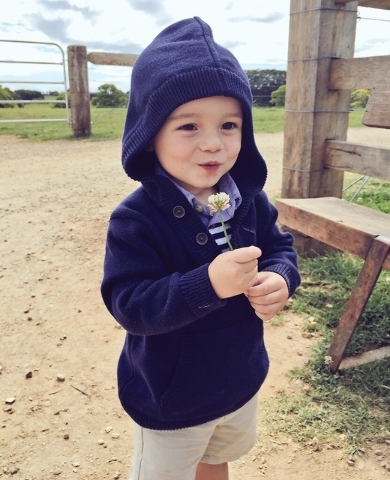 A rowdy rocker — both in song and in person — is helping Criss Angel generate awareness and funding for his new charity.
The song is "We're Not Gonna Take It" and the performer is none other than Dee Snider, famed front man of Twisted Sister, the band that recorded that hit in 1984. Angel and Snider have collaborated on a new video of the song, performed in a measurably slower tempo, directed by Angel and set in the desert outside of Las Vegas.
Snider is to sing the new variation of the song on Sept. 12, when Angel hosts his first Johnny Chrisstopher Charitable Foundation H.E.L.P. (Heal Every Life Possible) charity event at his Criss Angel Theater at Luxor. The foundation is named for Angel's 2-year-old son, who is currently in remission from a rare form of leukemia.
How did Snider, the raging vocalist and rock 'n' roll activist, become involved?
"We've known each other since the 1990s, and he was a strong proponent of mine for years," Angel said in a text message Saturday afternoon. "We are both from Long Island, or as we like to think of it, 'Strong Island,' and his record publishing company gave me the rights to the song and it is our anthem for gratis.
"Dee was unbelievably generous with his time and participation."
If nothing else, it is a rare moment to catch Snider, initially famous for his stage makeup and heavily permed hair, in an unvarnished white suit. Not so incidentally, playing piano in the video is Eliot Douglass of "Zumanity" at New York-New York.
Angel is setting up a cast of bona-fide stars to at least lend support and (ideally) their presence to the event. Among them: Jerry Lewis, Tony Orlando; Siegfried & Roy, Wayne Newton, Lance Burton, Howie Mandel, Andrew Dice Clay, Tom Green, Blue Man Group, Carrot Top, artists from Cirque du Soleil, Gordie Brown, Terry Fator, Gary Oldman, Miles Brown, Gene Simmons, Vince Neil, Richie Sambora, Gary Oldman Miles Brown, Gene Simmons, Richie Sambora, Dee Snider, Vince Neil, Taboo, Mike Tyson, Floyd Mayweather, Randy Couture and Chuck Liddell.
It's a heavy wish list, but if anyone can pull this weight, it's Angel. He's among the hardest-working men in entertainment and has developed this event and charity concurrently with his new show, "Mindfreak Live," at Luxor.
"It's going amazing," he says. "I'm now at the mercy of celebs showing up!"
John Katsilometes' column runs Saturday, Sunday, Tuesday and Thursday and Fridays in Neon. Contact him at jkatsilometes@reviewjournal.com. Follow him on Twitter: @johnnykats.