Vince Neil takes his 'Apprentice' termination — after raising $770K
January 25, 2017 - 8:45 am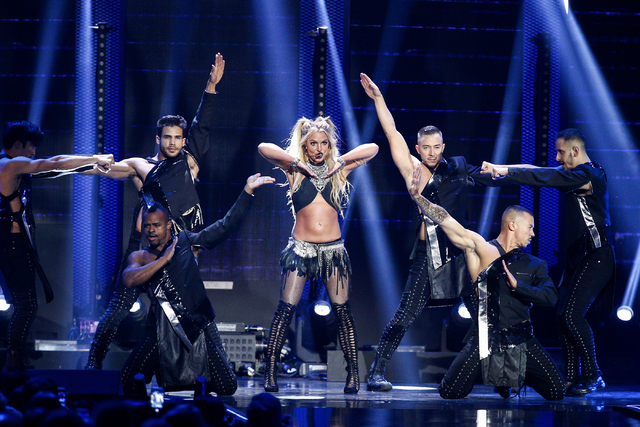 In the end, Vince Neil was just done. No encore for this kid. Raising nearly three-quarters of a million dollars for charity was enough.
"You actually do work on this show, six days a week, up at 5 in the morning and not getting to bed until 10 at night," Neil said Tuesday, a day after after host Arnold Schwarzenegger told him "You're Terminated" on "Celebrity Apprentice." "I was on for about a month and a half, almost, and I went on the show to raise money. That was the No. 1 thing."
During his time on the show, Neil amassed $769,280 for Keep Memory Alive, the charity arm of the Cleveland Clinic Lou Ruvo Center for Brain Health.
Neil participated in the series in tribute to his late friend and star chef Kerry Simon, who died in September 2015 at age 60 after suffering from multiple system atrophy, a rare degenerative neurological illness with symptoms sometimes similar to Parkinson's disease.
Simon had been treated at the Cleveland Clinic, and Neil delivered his check to members of the clinic's staff last week during an event at his Tatuado restaurant and bar at Circus Circus. The amount Neil raised was the third-highest in the show's history.
What led to Neil's ouster in Monday's show was his idea to hire a group of female fitness models to dance atop a pop-up health food store in Hermosa Beach, California. This PR stunt for Lorissa's Kitchen was a bust (as it were), as it distracted from the company's primary focus on healthy eating habits.
Team captain and former WNBA star Lisa Leslie also complained that Neil had let off the gas after his boffo fundraising effort from the previous week, when he won the "Candy for a Billionaire" challenge with multi-billionaire Warren Buffett as the judge. In that episode, Neil knocked out his buddy Jon Lovitz, currently co-headlining with Dana Carvey in the "Reunited" comedy series at Foundry at SLS Las Vegas. Neil actually suggested a Vegas residency to Lovitz when the cast assembled.
In the climactic moment from Monday night, Schwarzenegger appeared ready to terminate Leslie from the show and allow Neil to survive. But when Neil was asked who he thought should be cut loose, he answered, "Just looking at the task today, and my performance, it would be me."
"I think they would have fired Lisa, if I said Lisa should go, and (Schwarzenegger) seemed ready to do that," Neil said. "But I saw an out."
During the series, Neil also had an on-camera flareup with fellow music star Boy George (such disputes are a hallmark of the show). Neil turned up with a plastic cup of wine as the two were recording new music for one of the show's assignments. George, recently sober, chided Neil for bringing an alcoholic beverage into a working environment.
"I was kind of shocked," said Neil, who had never met George before the two were cast on the series. "I had a couple of glasses of wine in the studio. So what? I didn't even know he was sober, he had decided not to tell anybody, and then he had a problem with me. It pissed me off."
Neil said that scene helped prove that nothing is staged in the show.
"I was being me," he said. "I'm not a trained monkey. I'm not the kind of guy who needed a lot of air time, like some others on the show. If I have something to say, I say it. If I don't, I don't."
For Neil, the money he raised — $770,000, total – did the talking.
SPEARING AN EXTENSION?
Britney Spears' contract to perform at Axis at Planet Hollywood is set to expire on New Year's Eve, but that does not mean her "Piece of Me" production spectacle is ending on that date. Caesars Entertainment and Team Britney, led by her Las Vegas manager Larry Rudolph, are reportedly in the early stages of renewal talks to continue her run into 2019. Spears is back onstage at 9 p.m. Wednesday, Friday and Saturday and again Feb. 1, 3 and 4.
PUPPETRY PAIR HEADED DOWN UNDER
The two stars of "Puppetry of the Penis" at Erotic Heritage Museum, Rich Binning and Barry Briscoe (who replaced original co-star Andrew Fitch), are packing up after Thursday's performance. The co-stars of the production, which opened in April 2015, are leading a touring version of the show through May 1. But the show is continuing, with Robert Ryan and Jamie Morris taking over. Binning says he won't know until after the tour of Australia if he and Briscoe will be back in Vegas.
WHO WAS WHERE
On Friday: Washington Nationals star and Las Vegas native Bryce Harper and his wife, Kayla, at Spears' show (on his Instagram post from Axis, Harper said Kayla "got me out to see 'Piece of Me' .. by far one of the best shows I've seen here!"); rap icon Flavor Flav, R&B vocalist Keith Washington and singer-songwriter-musician-producer Teddy Riley at Keith Sweat's show at Flamingo Las Vegas. Saturday at Spears' show: Miles Teller of the Vinnie Paz (formerly Pazienza) biopic "Bleed For This," with his model girlfriend, Keleigh Sperry.
John Katsilometes' column runs daily in the A section and Fridays in Neon. He also hosts "Kats! On The Radio" Wednesdays at 8 p.m. on KUNV 91.5-FM and appears Wednesdays at 11 a.m. with Dayna Roselli on KTNV Channel 13. Contact him at jkatsilometes@reviewjournal.com. Follow @johnnykats on Twitter, @JohnnyKats1 on Instagram.