Wahlburgers makes its Mark on Las Vegas Strip
Updated March 30, 2017 - 9:44 am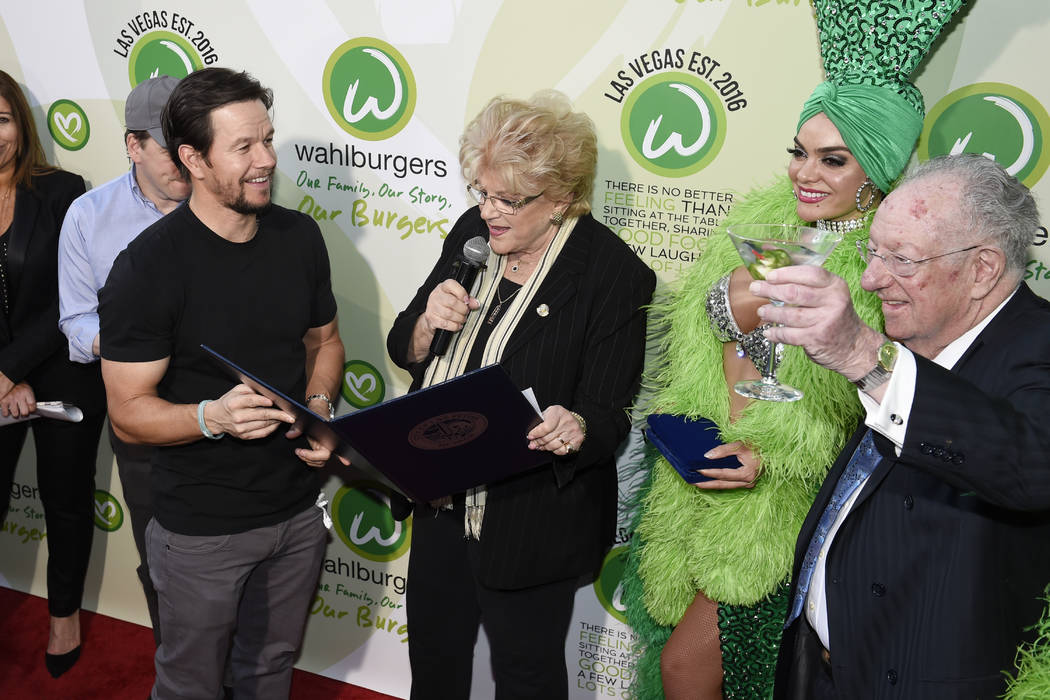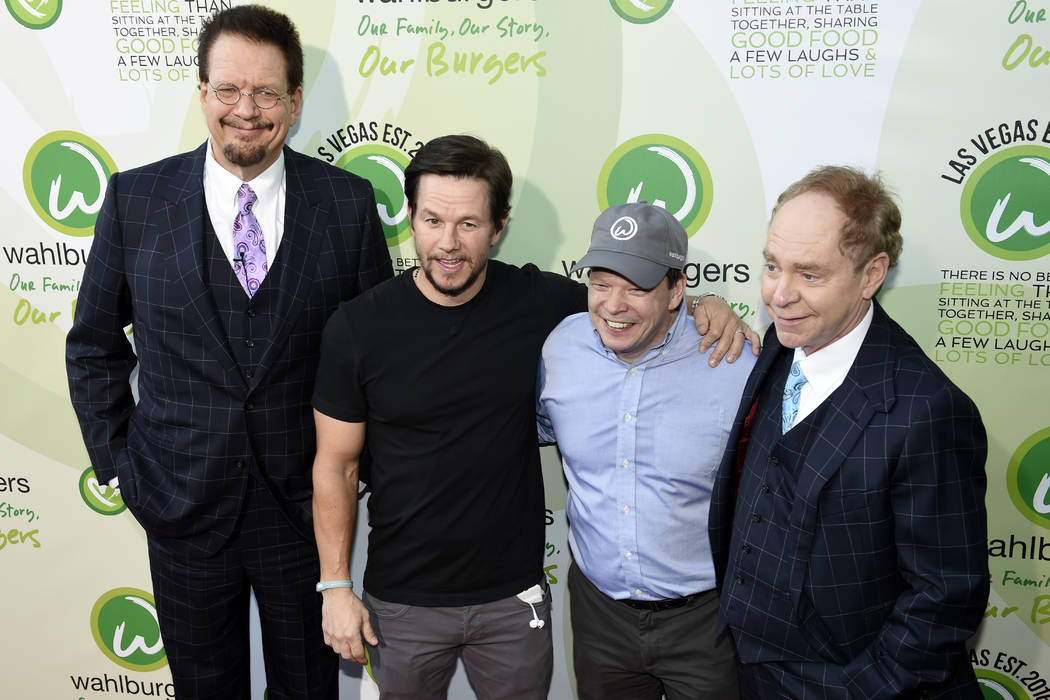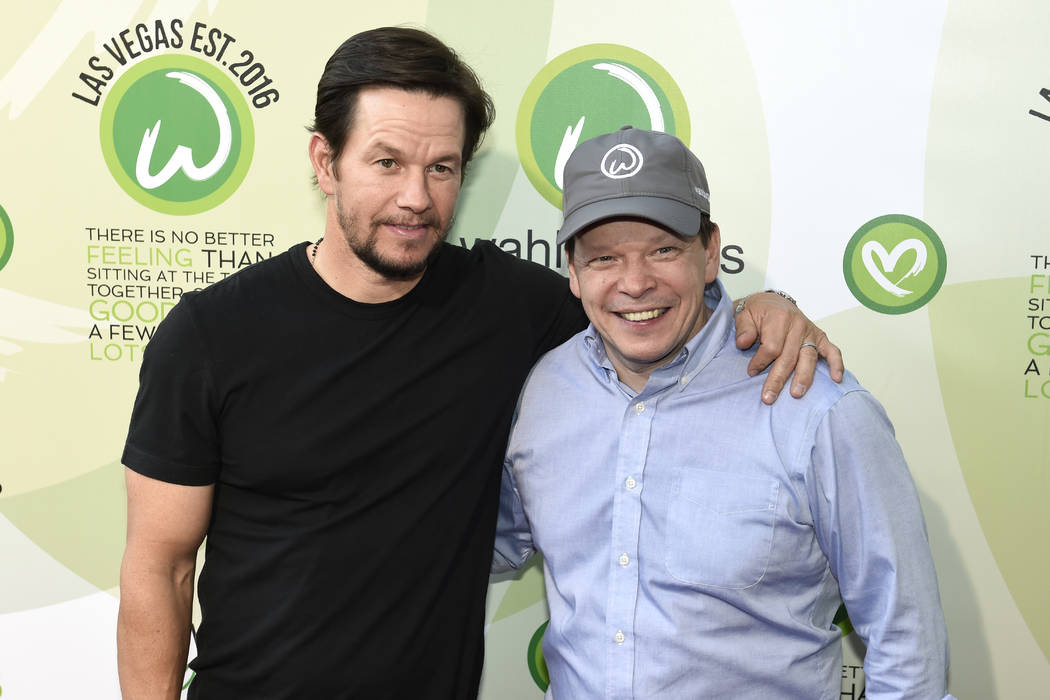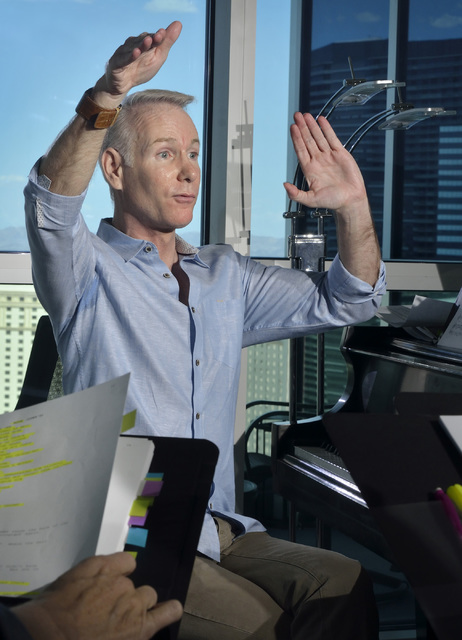 The Kats! Bureau at this writing is the KUNV 91.5-FM studios, where I've just wrapped an interview with boxing broadcast legend Al Bernstein.
As noted previously, Bernstein is a dandy singer, and on Friday he debuts his cabaret show at Tuscany Suites' Piazza Lounge. Tuscany's regular headliner, Kenny Davidsen, hosts and the show starts at about 8:30 p.m. The opening bell for Bernstein is about 10.
And now, the scene:
FLIPPING FOR WAHLBURGERS
Film star Mark Wahlberg joined his star-chef brother, Paul Wahlberg, in formally launching Wahlburgers at Grand Bazaar Shops. He rambled to the Strip-side eatery at Bally's about 90 minutes behind schedule, after his appearance at CinemaCon at Caesars Palace to promote the upcoming "Transformers: The Last Knight." But the couple hundred fans jammed at the restaurant's entrance didn't seem to care about Wahlberg's punctuality, as the crowd roared at the arrival of the onetime Marky Mark.
The Wahlbergs received a key to the city and proclamation that Tuesday was "Wahlburgers' Day" by Mayor Carolyn Goodman and ex-Mayor Oscar Goodman. The restaurant chain is central to the A&E reality show of the same name.
Wahlberg is obviously aware of the competition for entertainment and restaurants in Las Vegas, telling the crowd, "If you can make it in Vegas, you can make it anywhere!"
Minutes later, in a one-on-one interview on the red carpet, he said, "Las Vegas is the entertainment mecca of the world and it just continues to grow. This is a place we have always wanted to be, from early on … we want everybody on the Strip to experience the Wahlburgers experience. It's our family reaching out to your family."
He added that his family is seeking to open another restaurant in Las Vegas this year, and that the brother who was not on hand — Donnie Wahlberg — was busy with filming for the CBS series "Blue Bloods." Donnie Wahlberg is part of the New Kids On the Block spring and summer tour (along with Mirage headliners Boyz II Men and Paula Abdul), which stops at T-Mobile Arena on May 28, and is likely to make an appearance at Wahlburgers .
Mark Wahlberg says he's a fan of Vegas, but not of gambling. "I'm here quite often, for the fights and to golf," he said. "I get to come quite often. For me, it's exciting, every time."
WHY THE MAYOR?
Goodman's appearances at functions outside the city limits of Las Vegas have led to some tension between her office and the Clark County Commission, which has taken to issuing Keys to the Las Vegas Strip at events as Tuesday's at Wahlburgers. The policy of the mayor's office is, she will attend formal events when she is invited. And she was invited by Wahlburgers officials to present the key to the city, with the county commissioners sitting this one out.
BROADWAY FASCINATED BY CIRQUE
"Bandstand," the Las Vegas-born musical that has reached Broadway, opens for previews Friday night at Bernard B. Jacobs Theatre in New York. Co-creator Richard Oberacker, music director for "Ka" at MGM Grand, says the Broadway community has been acutely intrigued by his role with Cirque du Soleil.
"We've wondered how this culture in New York would receive a show out of Las Vegas, and we're learning it now," Co-creator Richard Oberacker, music director for "Ka" at MGM Grand,Oberacker said last week during a break in rehearsals. "The Cirque brand is really interesting to them. They feel like you have no other life than Cirque. I'm getting a lot of, 'How did you have time, working in a Cirque show, to develop a Broadway play?' And I have to keep reminding them, 'Well, I go to work at 5 o'clock, and I pretty much have the rest of the day free to write or do whatever.'
"They find that really hard to believe, I think."
Created by Oberacker and his writing partner Robert Taylor of Las Vegas, "Bandstand" celebrates its opening night on April 26.
THE BECKFORD EFFECT
The famously chiseled model Tyson Beckford returns to "Chippendales" at the Rio this weekend for a run that should continue at least through June, with an extension through the summer not only possible but likely. In his third extended engagement with the Chipps, Beckford has been the busiest and most successful guest host ever for the show. That's why he has been invited back for what amounts to the production's first long-term residency.
Others who have taken the stage for the Chipps include Ian Ziering, Antonio Sabato Jr. and Jeff Timmons of 98 Degrees. The production will return to enlisting some new celeb guest hosts later this year.
ROCKIE PACKS A PUNCH
Column fave for … quite some time now, actually, Rockie Brown has issued a new release, "Rockie Brown Vol. 1," a collaboration with her new partner and longtime Las Vegas producer, Jason Tanzer. The first hint of new material is out Thursday, the video for the single, "Rock Star Baby." Find the video and info about the album on Brown's Facebook page.
A real talent and Vegas original, Brown has performed at a wide assortment of Vegas venues over the past six years or so, including Sand Dollar Lounge, Mandarin Oriental, and most recently the Tuscany on Thursday nights with her three-piece band The Fellas. Catch 'er when you can, man. It's worth the trip.
Note: This version of the column adds Boyz II Men to the New Kids On the Block U.S. tour.
John Katsilometes' column runs daily in the A section. He also hosts "Kats! On The Radio" Wednesdays at 8 p.m. on KUNV 91.5-FM and appears Wednesdays at 11 a.m. with Dayna Roselli on KTNV Channel 13. Contact him at jkatsilometes@reviewjournal.com. Follow @johnnykats on Twitter, @JohnnyKats1 on Instagram.