Las Vegan hopes to make showgirl museum hidden in home public — VIDEO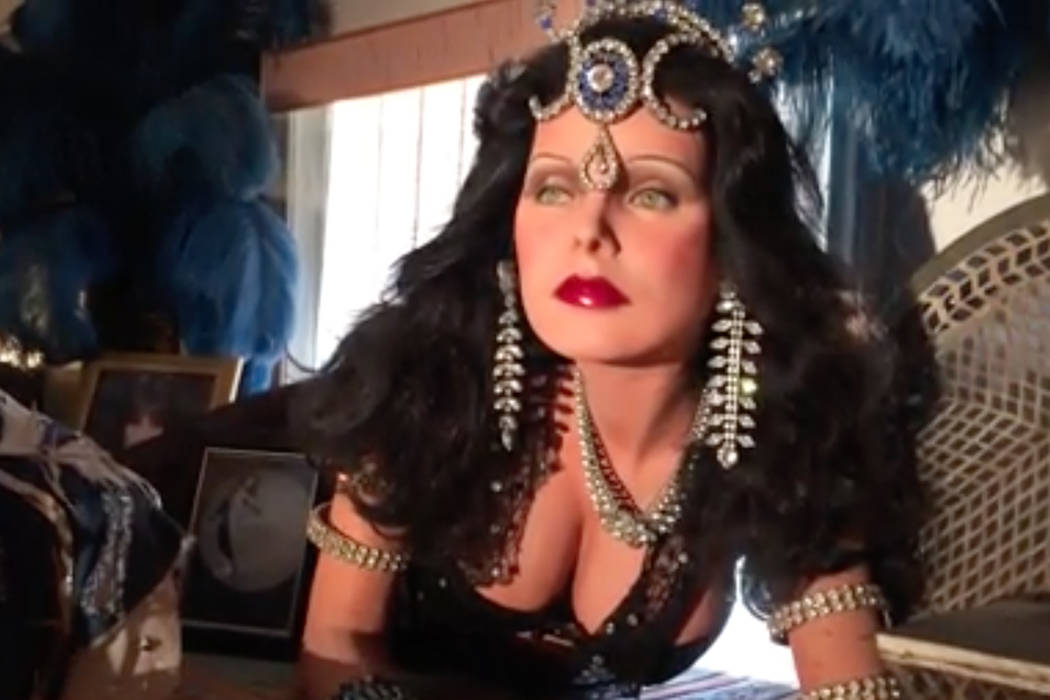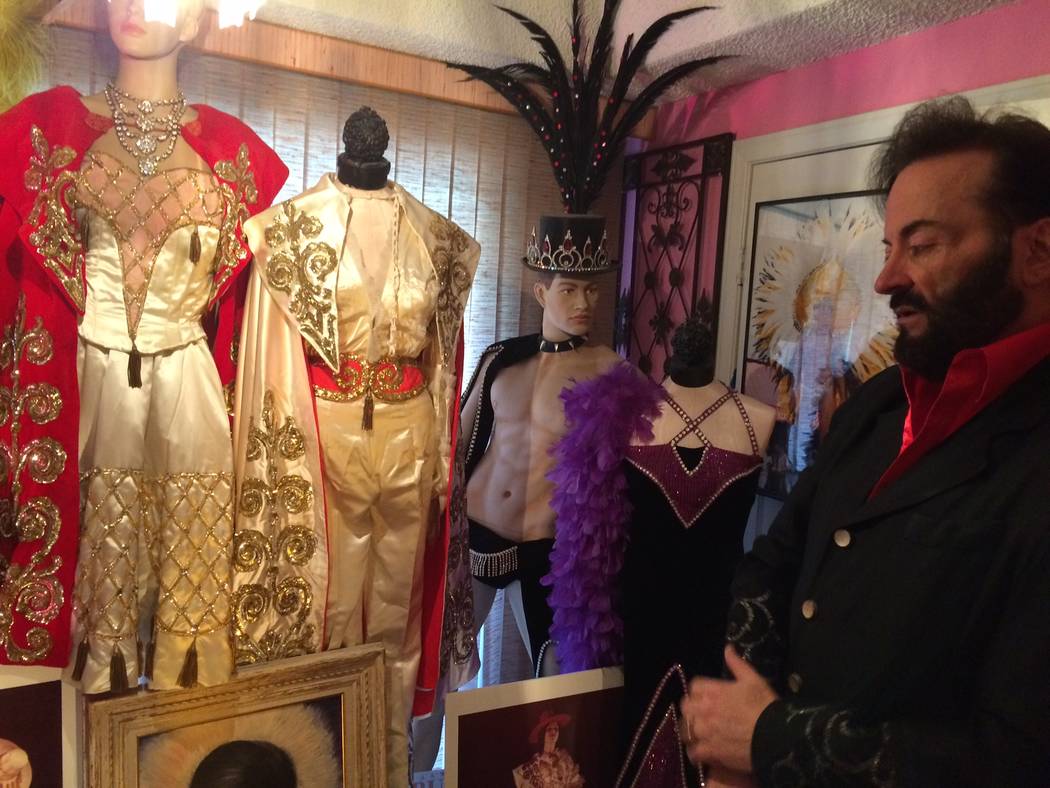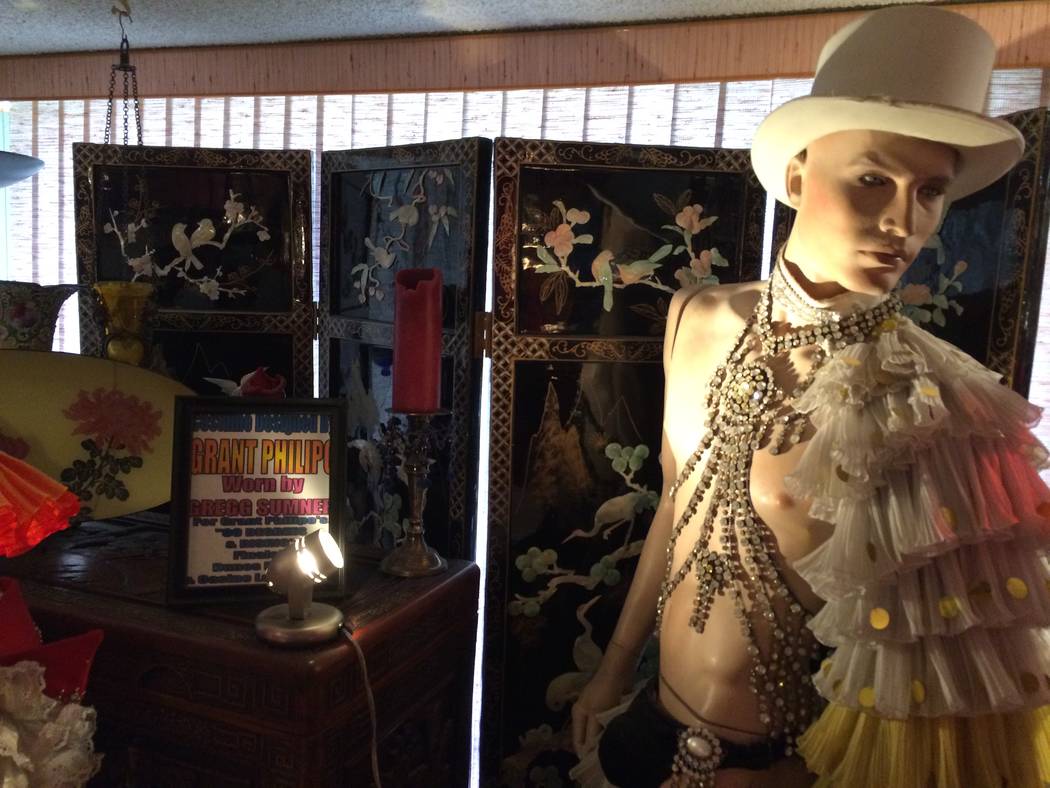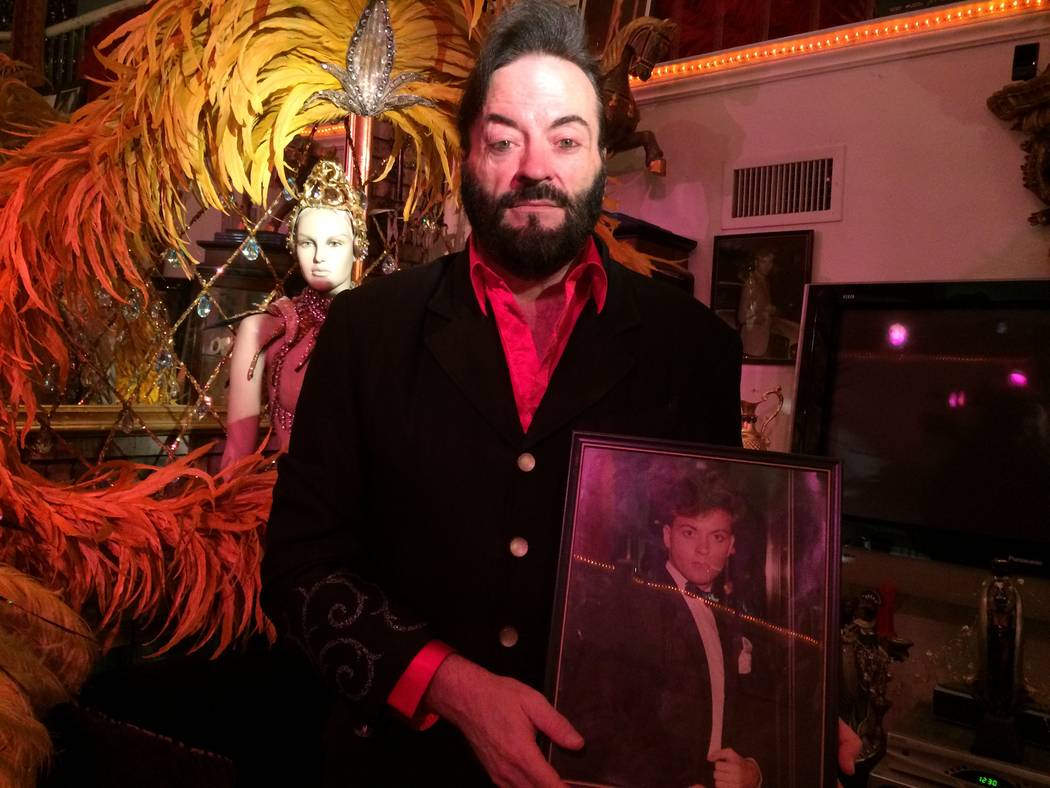 A lot of people are waiting for the showgirl to make a comeback. But Grant Philipo is less patient than most.
His house is a museum, as they sang on "The Addams Family." It takes a long time to even get to the prop sarcophagus used on that TV show when you're roaming the costumed mannequins and memorabilia on display in Philipo's crowded but meticulously arranged home.
"I've always had mannequins on display, even in my little apartments," he says of the collection that grew from his career as a costume designer, performer and show producer.
But now it's time for more people to see these relics of Las Vegas' (and Hollywood's) spangled past. Philipo is hoping the old Reed Whipple Cultural Center on Las Vegas Boulevard can be the new home for Grant Philipo's Las Vegas Showgirl Museum.
There the showgirl would live again. Both as realistic mannequins in revolving display cases and, eventually, in a stage show that would put the costumes back on real humans in a replica of the bygone Stardust showroom.
But that new dream of old Vegas hinges on the showgirl collection winning out over three rival proposals submitted to the city for the boarded-up community center, which Philipo envisions as the perfect combo-ticket neighbor for the nearby Neon Museum.
It took only days to get close to 6,000 signatures on a Care2 petition. Philipo is hoping the city will decide this month, because it's a chicken-and-egg situation with the financial backers who have pledged support for his nonprofit Society for the Preservation of Entertainment History.
Former casino executive Fred Doumani is ready to lead a fundraising campaign. But without a signed lease, Philipo says, "we can't do anything." Formal proposals were due last November, but the city staff has no fixed timetable on deciding when, or even if, one of the proposals will move forward to full council consideration.
For now, Philipo's home near Eastern Avenue and Desert Inn Road is trapped between the city and county. For six years, he says, he was allowed to give low-profile tours by donation and by appointment (no outdoor signage or consistent hours).
"We wanted the people to realize how vitally important this was to Las Vegas. And that this art form is dying and needs to be revitalized," he says. The house was perfect, because it's a former residence of the late drag comedian Kenny Kerr and already adorned with plush pink carpet.
But someone complained, and the county cracked down.
"We never had any problem (with neighbors)," Philipo says. "Had the collection not gotten so big we would have fought it." But as brim-full as the two-story, 7,000-square-foot house may be, the really big stuff — like scenic pieces from "Jubilee" — is spread among four warehouses.
Lifelong obsession
"I guess I was always fascinated by costumes," the 58-year-old Philipo says. When he was a boy in Iowa, his great-grandmother gave him a swimsuit from 1915 that was "considered scandalous. That's sort of the seed that started this."
He also won an art scholarship in the sixth grade and, during a Las Vegas vacation at age 16, became fascinated by showgirl spectaculars overseen by the late impresario Donn Arden. "I fell in love with Vegas," Philipo says. "It was the closest thing to a Busby Berkeley film."
He moved to Las Vegas in 1980 and was set to go to work for Arden when the MGM Grand fire of 1981 rerouted him to Los Angeles. He found work at a costume house, where his art skills became an asset.
"I accidentally started designing costumes," he recalls. "I could draw anything, but I had no clue how to sew."
He has since picked up costumes from all the significant Las Vegas shows, from the "Lido de Paris" in 1958 through "Enter the Night," the 1990s attempt to modernize the showgirl revue.
When the Smithsonian quickly raised more than $200,000 to repair Dorothy's ruby slippers from "The Wizard of Oz," the goal was not to refurbish them but to "stabilize" them and prevent further decay.
Philipo is no such purist. He rebuilds his costumes with new materials, arguing the wear and tear is "not the fault of the designer. And all of them have been so supportive of the fact that I will spend the money and the time to restore them."
He envisions the surviving designers someday giving talks at the new museum. And former showgirls slipping back under the feathered headdresses they once wore.
"I'm sure there will be a lot of tears shed, but for a good reason."
Contact Mike Weatherford at mweatherford@reviewjournal.com or 702-383-0288. Follow @Mikeweatherford on Twitter.