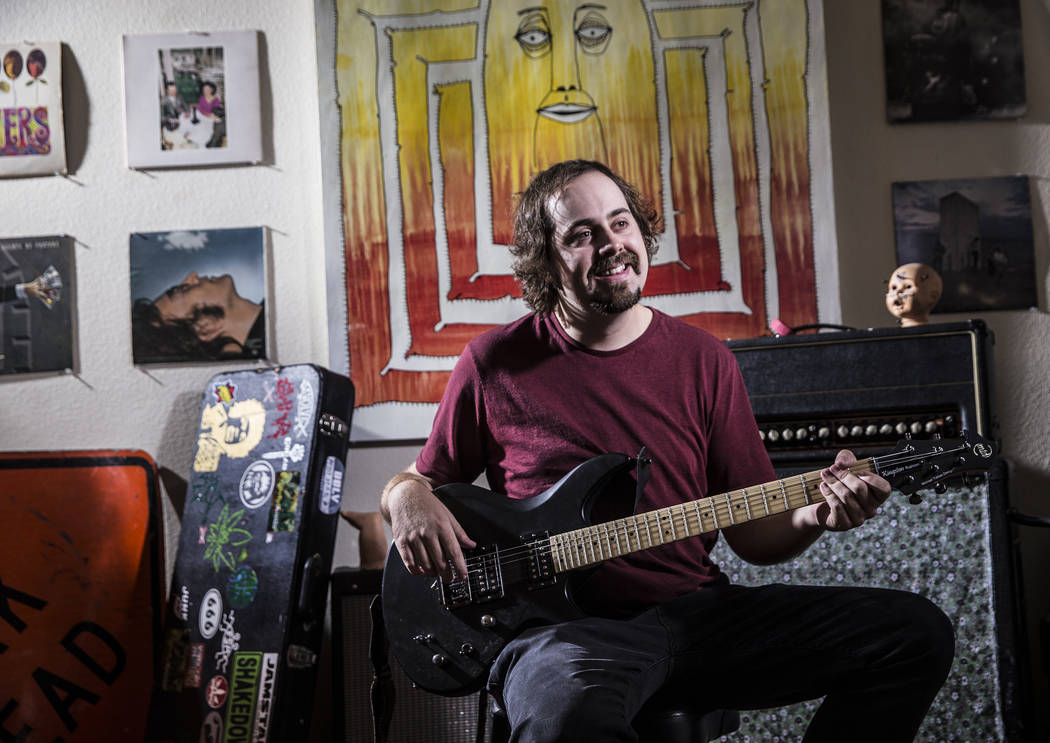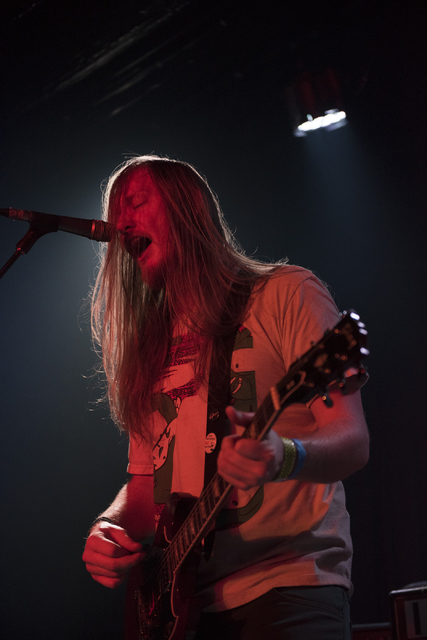 Ever see Jason Voorhees stage dive?
Us neither.
But we're pretty sure at least one of the bands in our latest roundup of Vegas music releases is capable of getting fictional masked killers a-rockin'.
Hmm, wonder which one …
Illicitor, "Illicitor"
For fans of: Metallic punk destined to get Noam Chomsky in the pit.
The lowdown: And now for the most rousing song of the year about world overpopulation and a nefarious means of winnowing down mankind we have "I Heart CIA," detonated midway through the long-awaited debut from one of the city's most heated, sweat-inducing live acts. The tune comes and goes quickly — all galloping bass lines and can't stop/won't stop drumming — but like pretty much everything here, it's many things at once: an anthem, a tantrum, a brief invitation to boogie (dig the concussive grooves that register at the one-minute mark). Illicitor is skilled at getting a lot done in a little amount of time. The band's songs are typically succinct, but seldom straightforward, often employing the twisty arrangements favored by thick-bearded prog-metallers. Give 'em credit: Unlike plenty of their punk peers, Illictor understands that there's more than one route to the jugular.
Track you need to hear: "VG Ultra," the album's densest jam, this one's heavy enough to leave craters in your living space.
K. Kilfeather, "Pastels"
For fans of: Cerebellum-slapping psychedelia purportedly made in a children's psych ward.
The lowdown: Vegas' most prolific rock-and-roll freakazoid drops his sixth full-length album of the past year. Go ahead, give your brain a wedgie with these Hungry Man portions of infectious weirdness. The core of Kilfeather's catalog is a raw-throated, bluesy riff rock bluster, with Kilfeather and his guitar howling in unison. But, as always, Kilfeather's creative stream of consciousness boasts plenty of tributaries, from whistling folk singalongs to garage rock shriek-alongs about the perils of letting slugs into your garden.
Track you need to hear: "Escape (From a Mental State)," punk rock meets "One Flew Over the Cuckoo's Nest" in this 90-second ripper every bit as mean as ol' Nurse Ratched.
Homebodys, "Smoker"
For fans of: Lo-fi indie rock in the self-recorded spirit of Sebadoh's "Freed Weed."
The lowdown: Kind of like a Dinosaur Jr. Jr. (or would it be Dinosaur III?), Homebodys pair fat guitars with fat-free production values. (Tellingly, they even have a song here called "I'm a Dinosaur.") Frontman Aldred Basiga spills his guts in a plaintive lilt as these eight tunes crest into an emotive froth of distortion and longing. If his heart is heavy, so is the foot that stomps on the Fuzz Box.
Track you need to hear: "Missed You," with its stirring harmonies and arcing guitars, this one makes loneliness sound inviting, almost.
Chainsaw Fight, "Chainsaw Fight"
For fans of: B-movie thrash punk as bad for your health as weekend getaways to Camp Crystal Lake.
The lowdown: If you can quote '80s cinematic crap-taculars such as "Monster Squad" without resorting to IMDb like a total poser, a). You rule and b). You'll probably think the same of these dudes. Punk rock's answer to the Troma films library, Chainsaw Fight is all blood, guts and popcorn, coming fast and hard with a lethal dose of camp for any prudes in your life. For fans of The Accused and exploding prosthetic eyeballs.
Track you need to hear: "Murder Party," it's kind of like Black Flag's "TV Party," but, you know, with more murder.
Contact Jason Bracelin at jbracelin@reviewjournal.com or 702-383-0476. Follow @JasonBracelin on Twitter.