Blink-182 digs into Las Vegas' first punk rock residency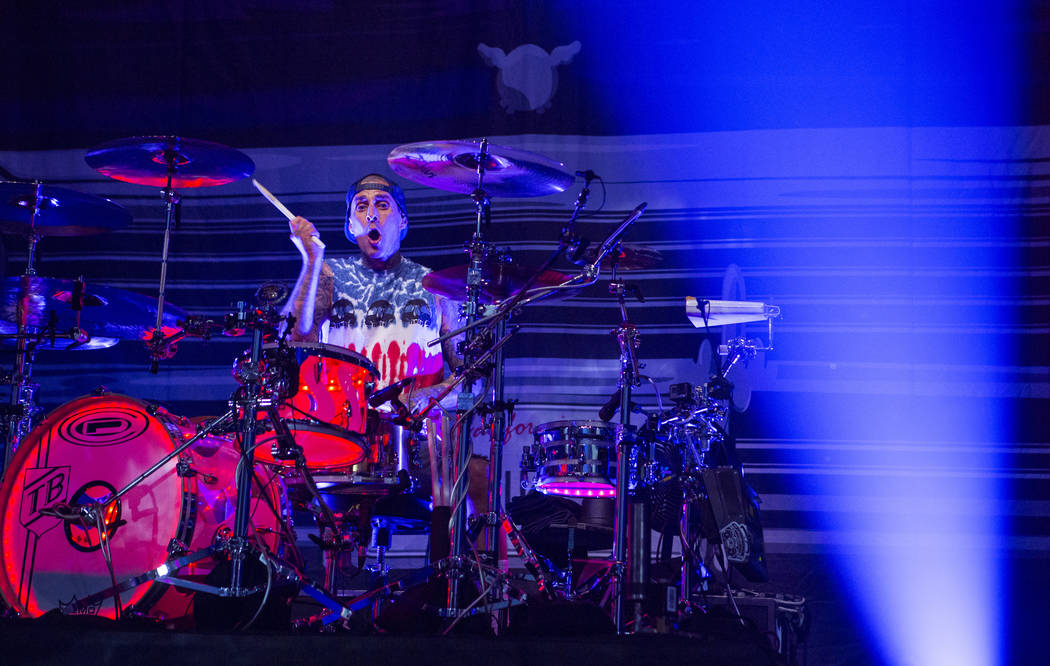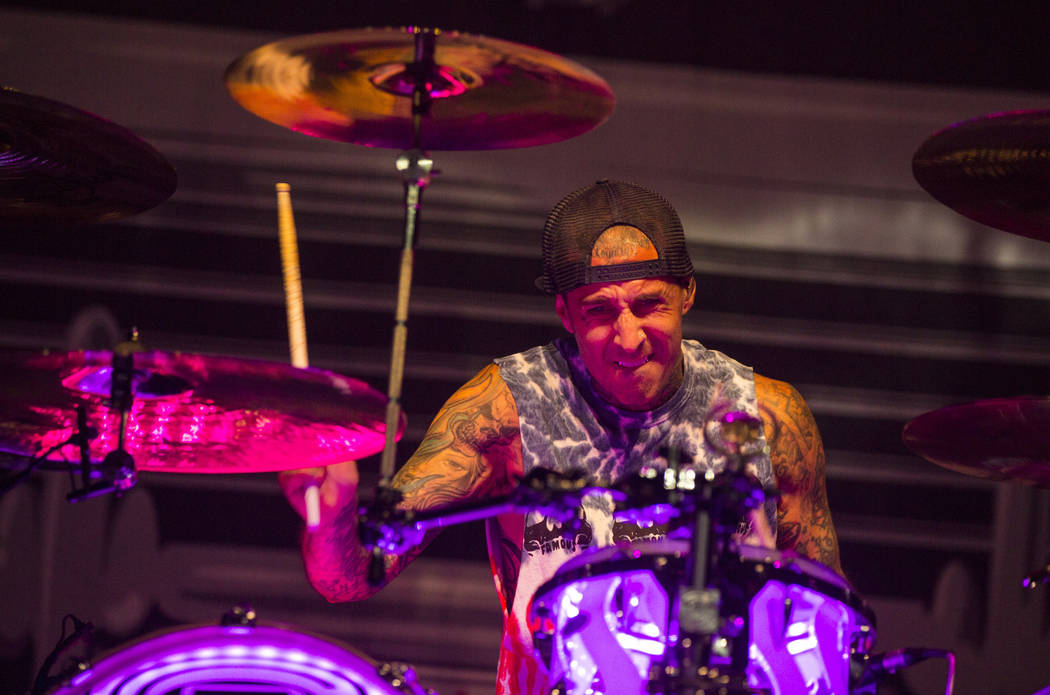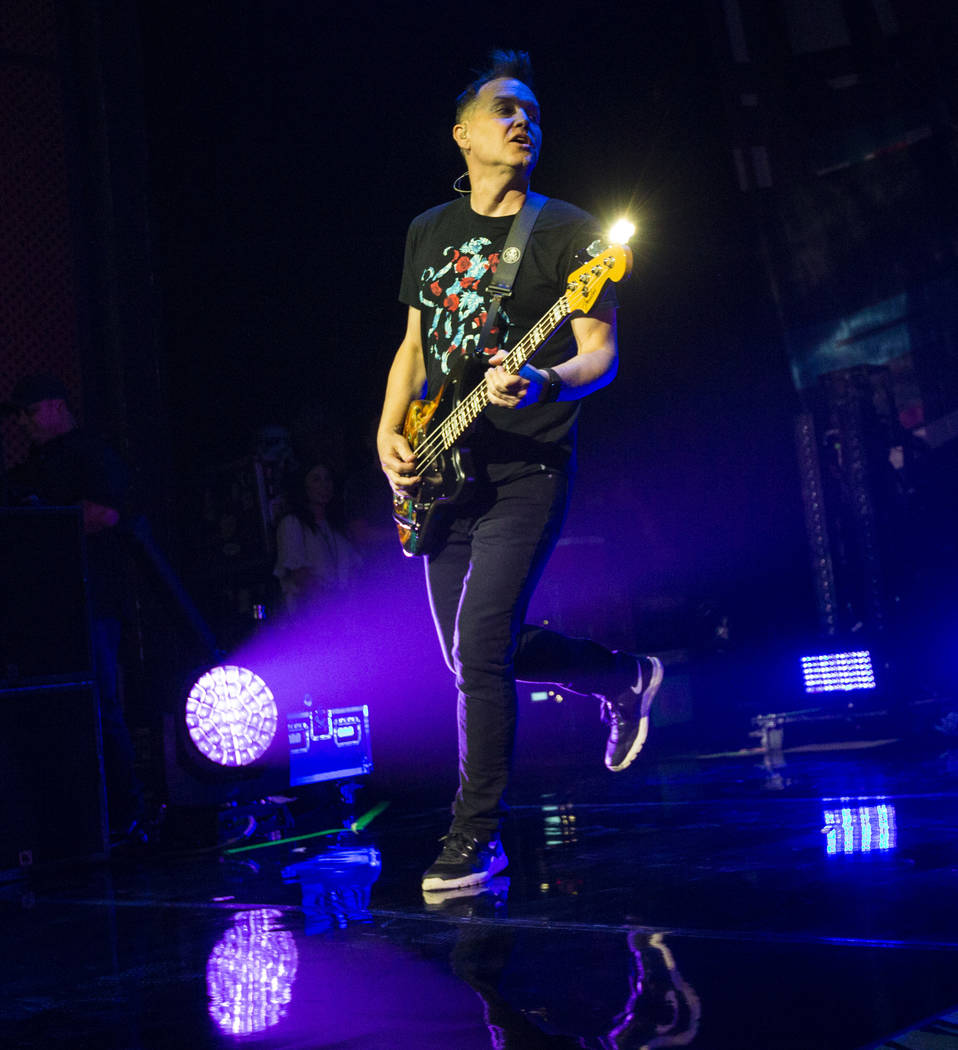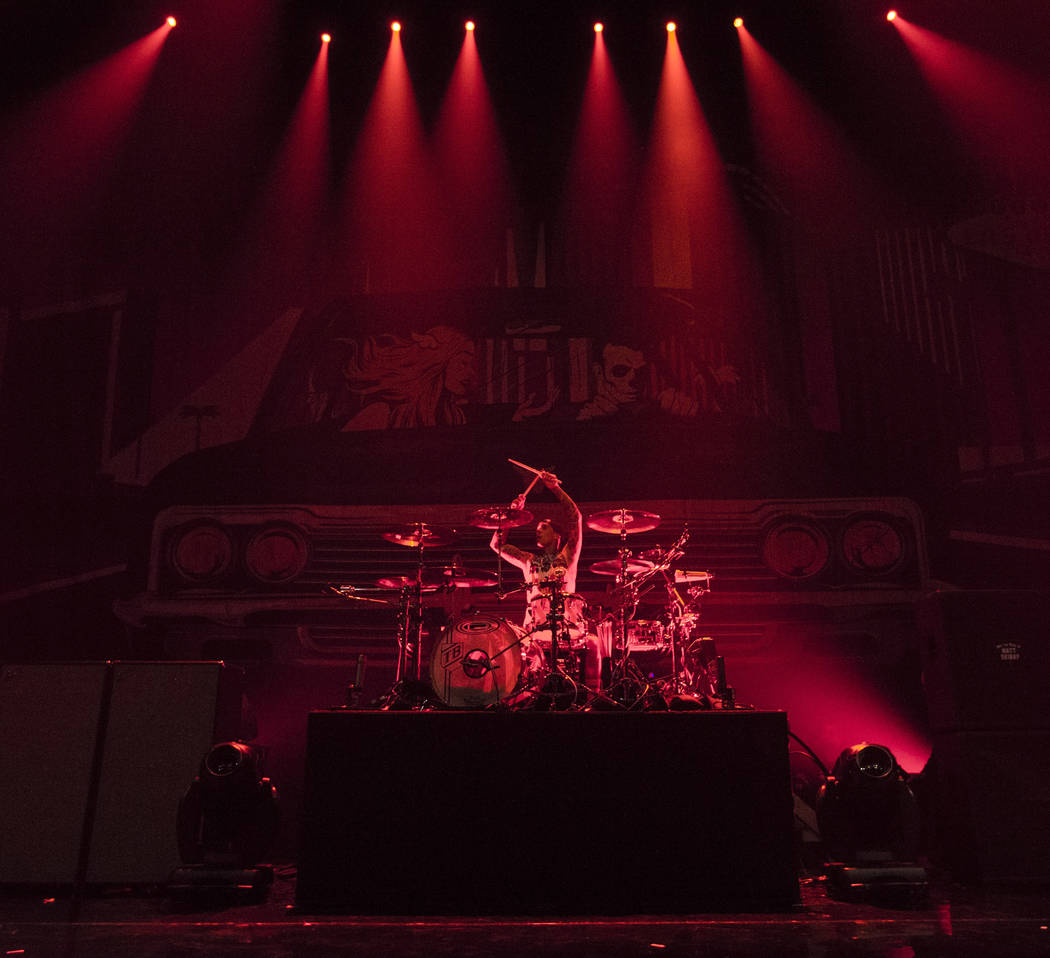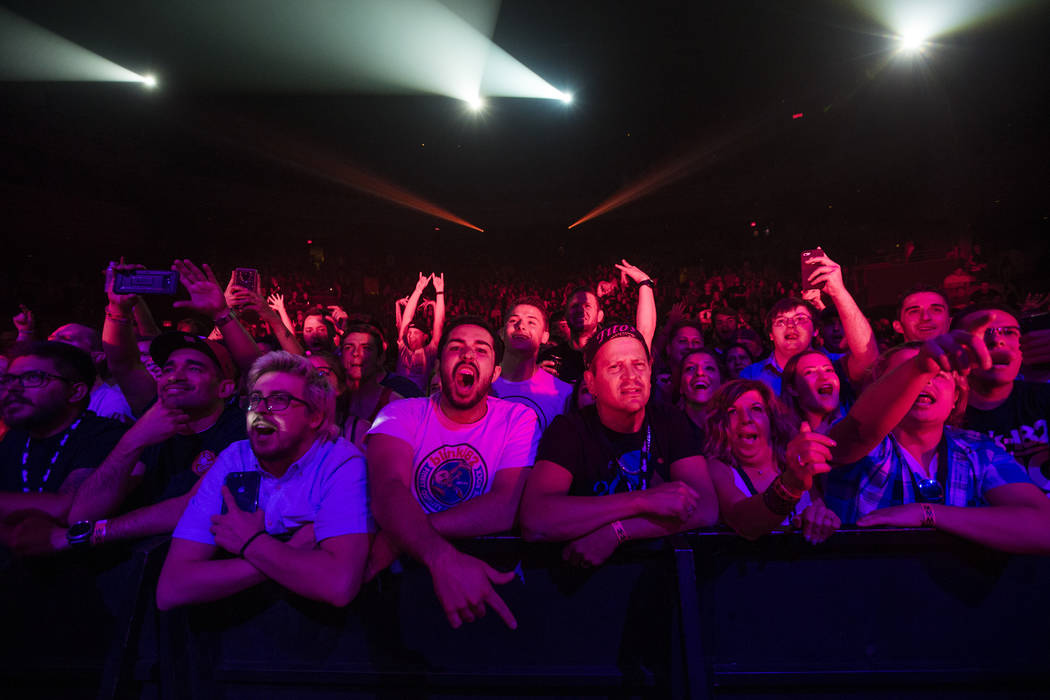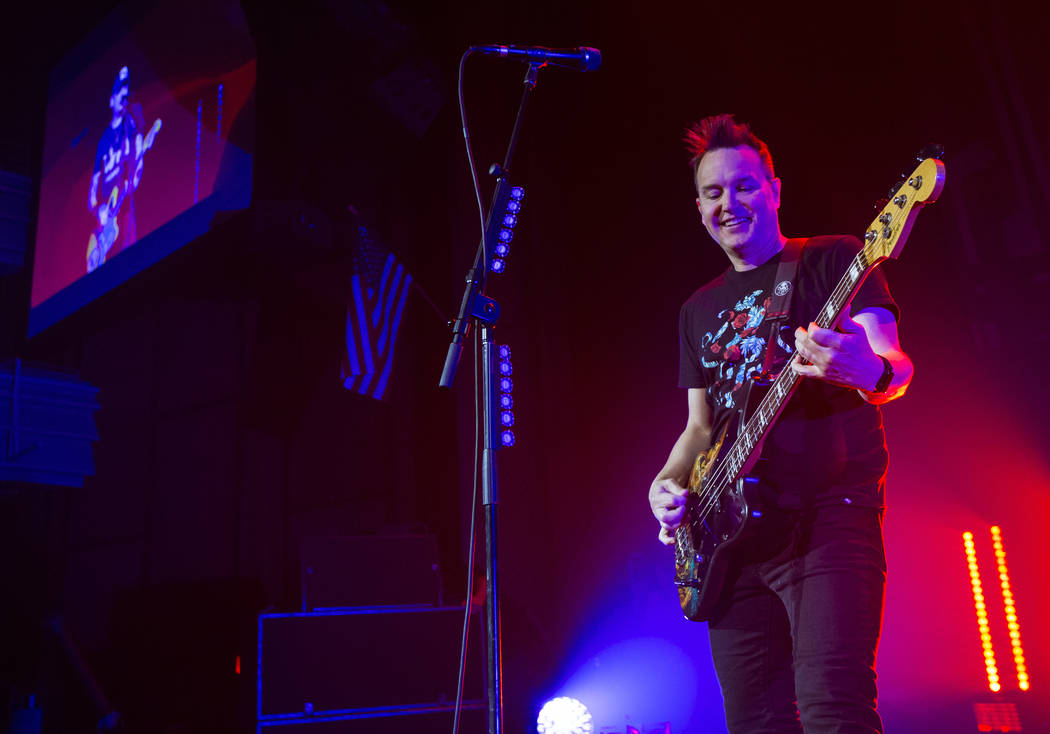 Inflatable poo emojis in the pit.
Crowd-surfing blow-up love dolls.
The "Weekend" was here.
"It's Friday nights, always save my life / From the worst of times / We ever had / Thank God for punk rock bands," Blink-182 singer-bassist Mark Hoppus sang on one of the nights in question, sounding as earnest as a kid reciting a love letter to a deep crush.
And in a way he was.
The tune was "Kings of the Weekend," a Valentine to the restorative powers of post-work-week good times taken from Blink's most recent record, "California," their first with current singer-guitarist Matt Skiba, who replaced Tom DeLonge in 2015.
The song's title doubles as the name of Vegas' first punk rock residency, which launched at the end of May at The Pearl at the Palms, with shows continuing this month and in October and November.
Extended engagements by big-name acts at various venues and nightclubs around town have fast become a Vegas staple, arguably supplanting the big Strip production show as the city's leading entertainment attraction.
But here was something different in terms of both genre and era mined: late '90s pop punk, the soundtrack of a whole generation of 30-somethings' high school years.
Turn-of-the-century teenage angst
High school looms large in Blink's two biggest-selling, double-entendre-heavy records, 1999's "Enema of the State" and 2001's "Take Off Your Pants and Jacket," albums of potty-mouthed heartache and mild defiance — "Teenage rules they're (expletive) and boring." They're powered by songs about first dates, growing up in a broken home, teen suicide, the perpetual struggle to fit in and the occasional ditty about grandpa soiling himself upon scarfing too many hotdogs.
This mix of sincerity and irreverance puts fun and feelings on an even keel, and when delivered in hook-heavy anthems with sing-along choruses, it made Blink the biggest band of its ilk for a time.
The oldest song the band played on Friday, "Wasting Time" from Blink's 1995 debut studio album "Cheshire Cat," encapsulated where the bandmembers' heads were at back then: a mix of heartfelt longing for a would-be sweetheart and a dash of flattulence.
"She'd teach me about modern art," Skiba opined wistfully, singing the song live for the first time during a three-song acoustic set. "And I'd show her it's okay to fart."
New singer, new band dynamic
Skiba's been touring with Blink for a few years now and has settled into his role as Blink's co-frontman, though his presence palpably alters the Blink dynamic: DeLonge was the group's lead cut-up, turning the band's between-song banter into borderline comedy routines, his singing voice a nasally sneer equally steeped in sentiment and sarcasm.
Though Skiba possesses a dark sense of gallows humor that's one of the trademarks of his other band, excellent, long-running goth punks The Alkaline Trio, he's not the eager class clown that DeLonge was nor does his voice provide as a stark a contrast with Hoppus', one of Blink's former signatures.
What Skiba does bring to the table, though, is energy and a sense of craftsmanship: Once deliberately loose on stage, Blink is now just as pointedly tight, especially the consistently remarkable playing of drummer/adrenal gland incarnate Travis Barker.
Yeah, the light-heartedness is still there at times, as when Hoppus joked of making a guest appearance during a performance of "Magic Mike" later that evening — "It's dad bod night," he explained. But for the most part, the band has recalibrated itself into a poised, polished arena rock act, their show complete with pyro bursts, showers of sparks raining down from the rafters and the aforementioned inflatables, which were tossed into the crowd during a surging "Dumpweed."
In a first for the band, they debuted "California" bonus cut "Parking Lot" live on Friday.
It's a song posited in part on nostalgia, with Skiba singing of riding the train in his native Chicago to see hometown post-punk greats Naked Raygun decades ago and growing up listening to The Smiths and the Violent Femmes.
"We'll waste the best nights of our lives," he promised, singing in the present tense while eyeing the past, embodying the duality that defines the band he now fronts.
"Guess this is growing up," Hoppus would add later in song during "Dammit," Blink's first big hit.
Guess so.
Contact Jason Bracelin at jbracelin@reviewjournal.com or 702-383-0476. Follow @JasonBracelin on Twitter.