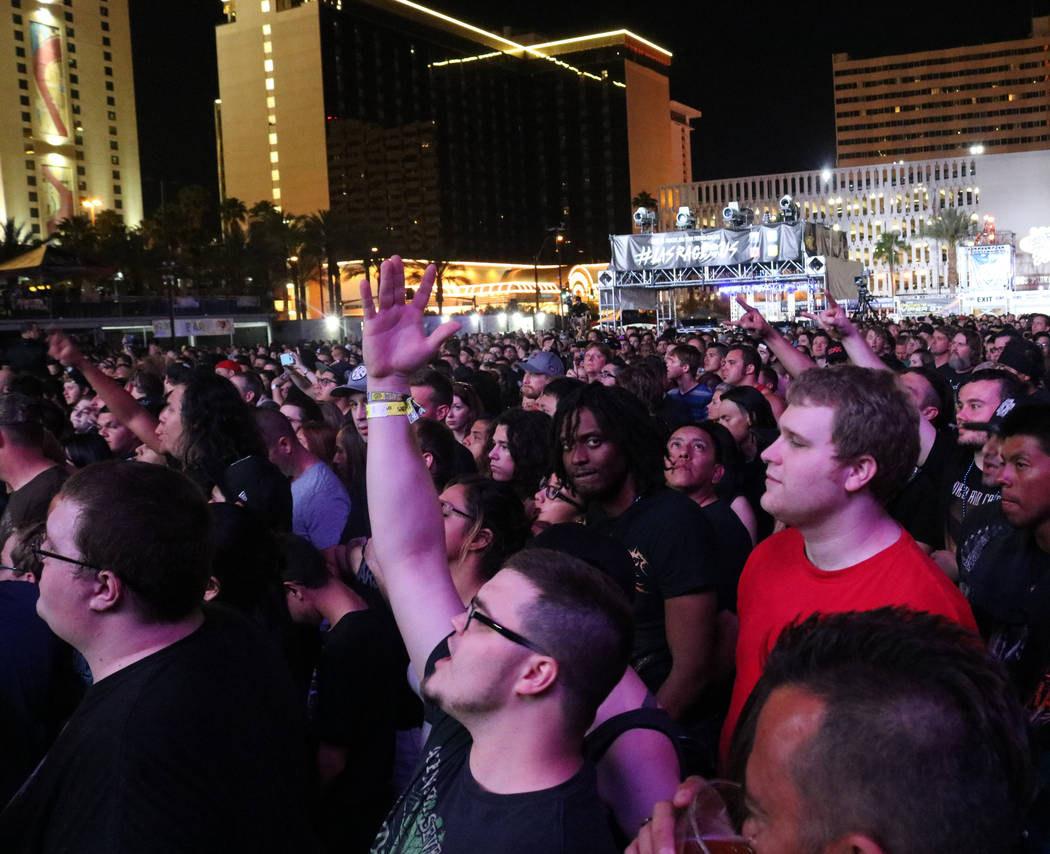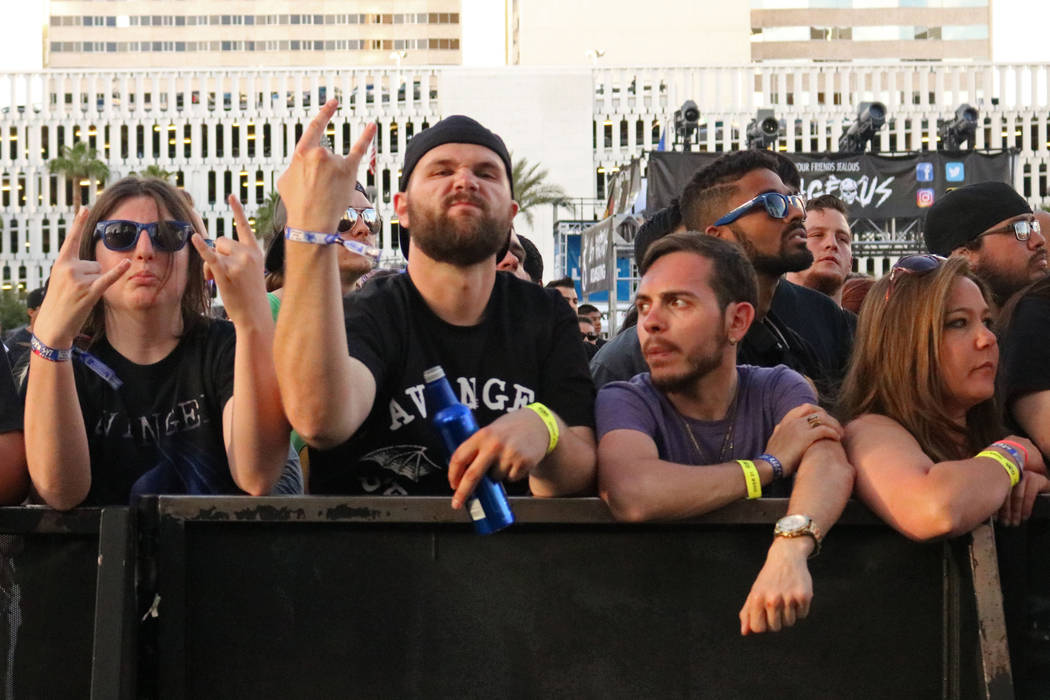 In heavy metal, bigger is always better.
This goes for the festivals that cater to the music as well.
None of this is lost on the organizers of Las Rageous, the two-day hard rock and metal fest returning to the Downtown Las Vegas Events Center on April 20 and 21 for its second year.
"We wanted to grow this thing," says Kurt Melien, president of Live Nation Las Vegas, who is a driving force behind the event, along with partner Derek Stevens, owner of the D Las Vegas, the Golden Gate and the DLVEC.
That they've done, beginning with the newly announced lineup.
The headliners: ruminative alt-rockers A Perfect Circle and Vegas' own Five Finger Death Punch, both of whom will release new albums next year. The undercard is a strong one, pairing metal icons (Judas Priest, Saxon) with groove-heavy rockers (Ghost, Clutch), hard rock radio staples (In This Moment, Pop Evil), a touch of metalcore (Underoath, Atreyu), some masked nü metallers (Hollywood Undead) and plenty more among the 19 acts scheduled to perform.
According to Melien, Las Rageous has fattened its budget by 30 to 35 percent this year and will expand the footprint for the event, which takes place on two stages, from 9,000 square feet to 12,000.
Launching a fest is a long-term commitment that normally takes time to establish an audience. For that reason, they can come and go quickly. But Melien says he believed early on that Las Rageous would return in 2018.
"There were probably two moments when we knew it was coming back," he explains. "We had a pretty good feeling back on the day of the on-sale — there was a such good response in ticket sales on the first day. That was a really good sign. We said, 'OK, commercially, this is going to work.'
"And then the second half of that is, 'The fans are coming, how are the bands going to feel about it?' And we got great feedback from them. They love being outside downtown. The ambiance of that venue is really cool. This thing doesn't work without the location."
With crowds that approached 10,000 a day this past April, the mix of locals versus out-of-towners was pretty much a 50-50 split, Melien says, a ratio he expects to be roughly the same in 2018.
Of course, in the wake of the Route 91 Harvest festival tragedy, security at outdoor fests such as Las Rageous has to be doubly scrutinized, though Melien cites the Las Vegas Metropolitan Police Department's handling of last month's Rock 'n' Roll Marathon as a precedent for big events moving forward.
"I think the city, led by Metro, has done an extraordinary job at looking at how to secure these things 100 percent to make people feel good and feel secure," he says. "They did it with the Rock 'n' Roll Marathon. The city is doing all the right things."
The emergence of Las Rageous puts Vegas on the burgeoning regional hard rock and metal festival map, which has expanded in recent years as the genre moves from touring fests such as Ozzfest and the Mayhem Fest to stand-alone events.
Word has spread fast.
Last year, Melien had to call booking agents to recruit bands to play the fest.
This time, they started calling him.
"The industry sort of picked up on it," he says. "We had four or five agents that represent a lot of the metal community out for the event last year, hanging out, and they loved it. This event is here to stay."
Contact Jason Bracelin at jbracelin@reviewjournal.com or 702-383-0476. Follow @JasonBracelin on Twitter.