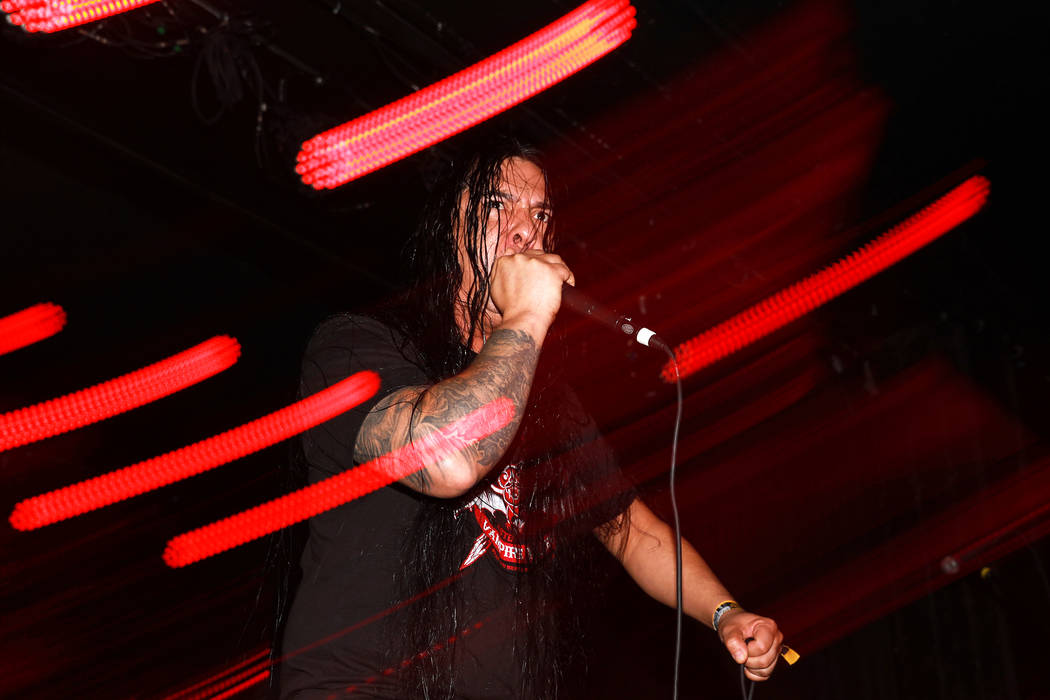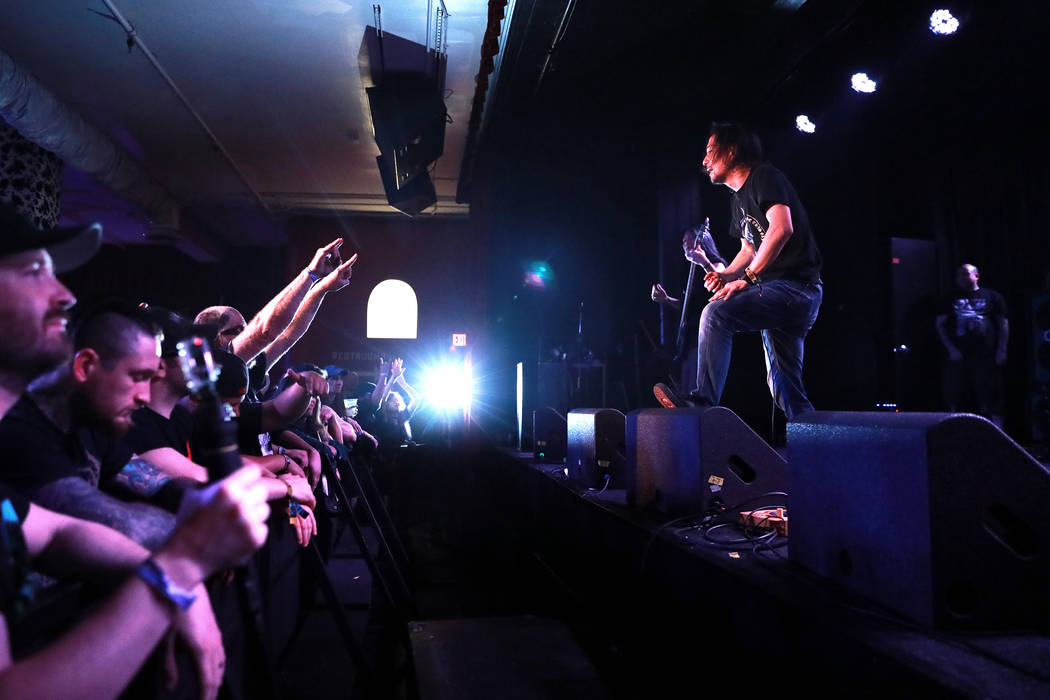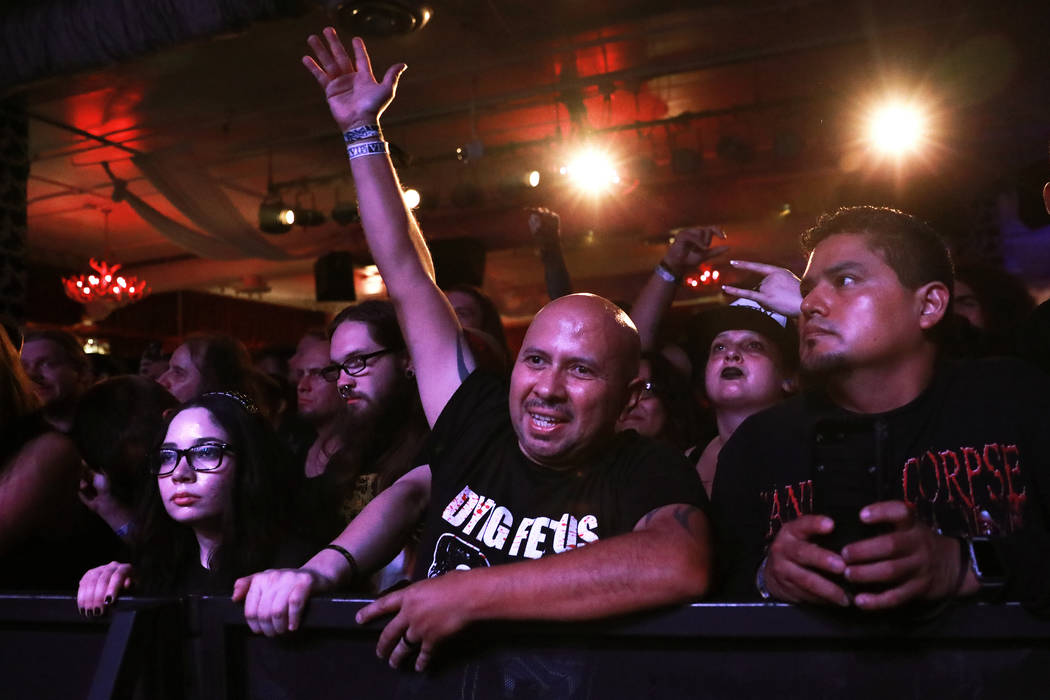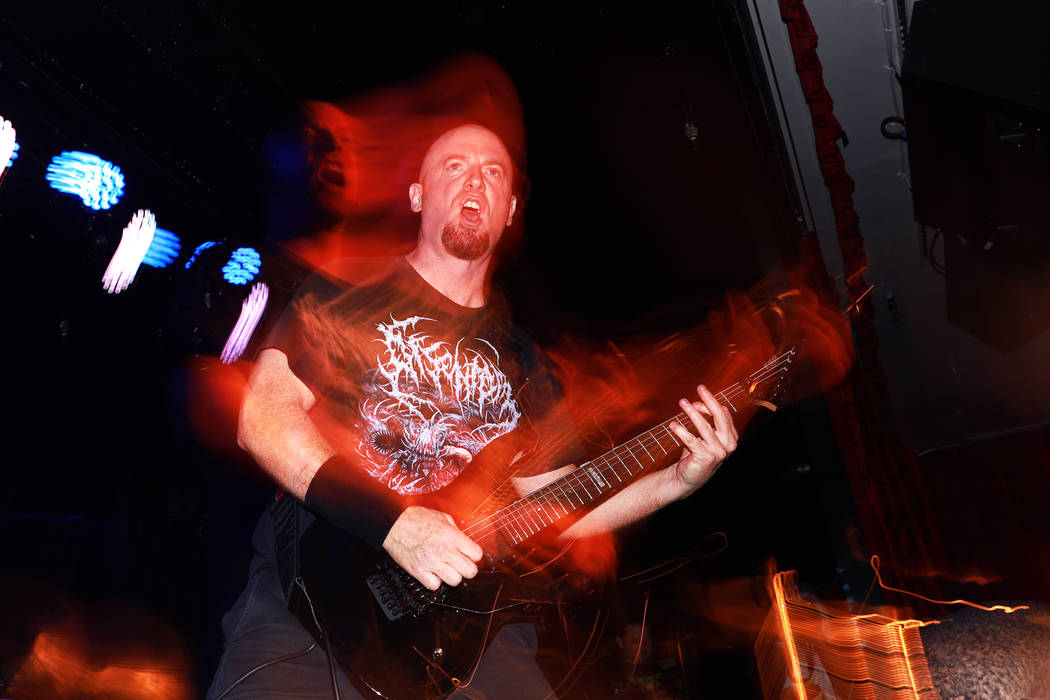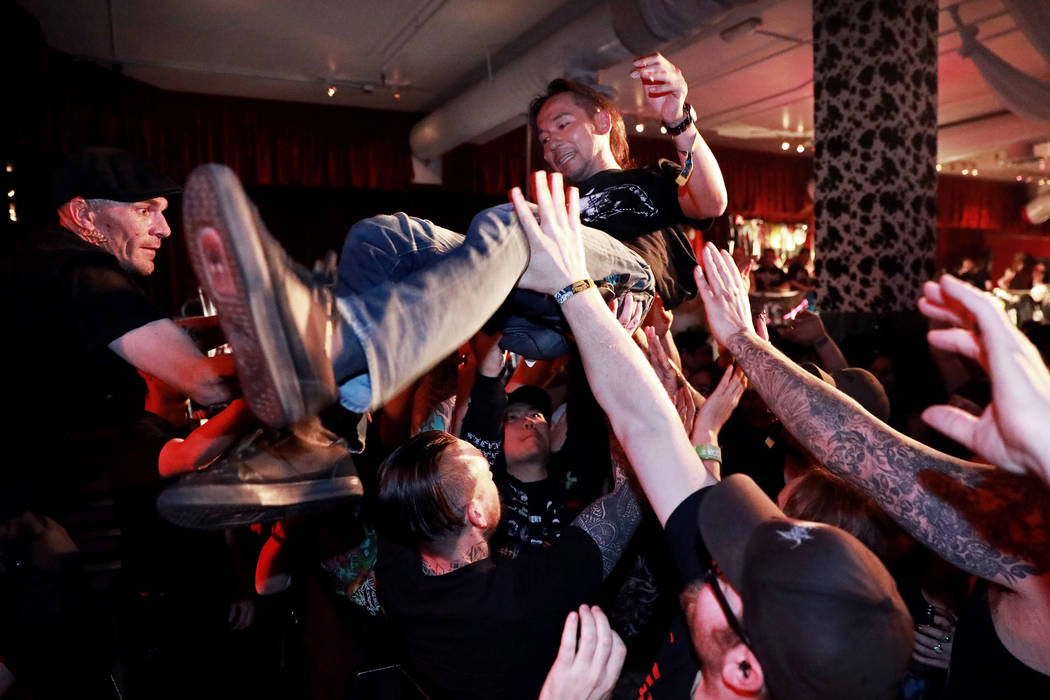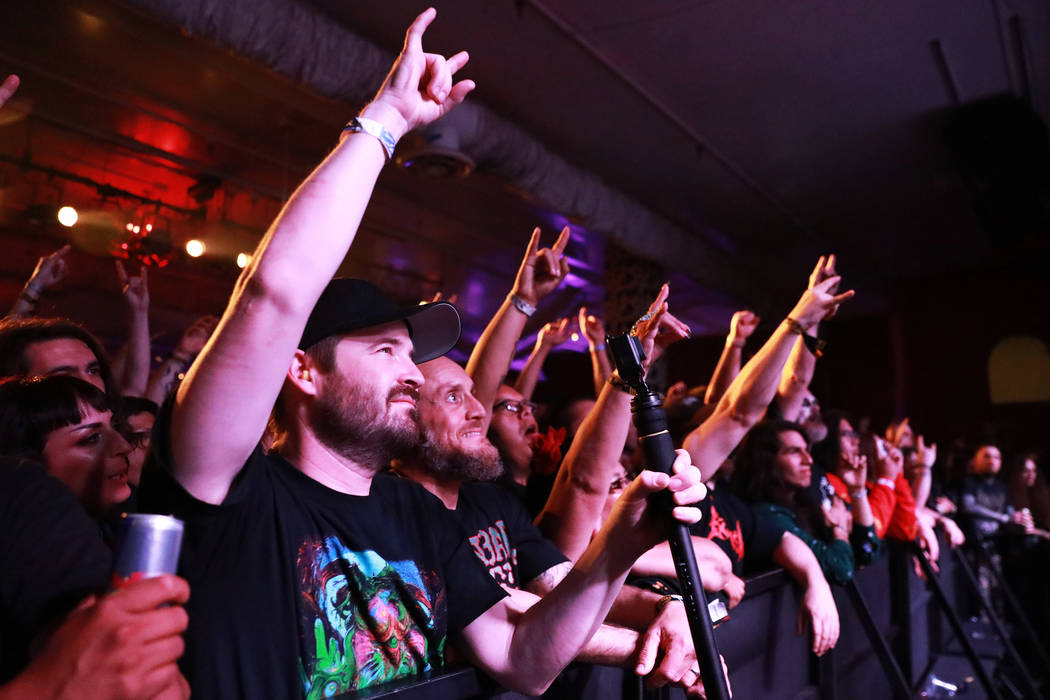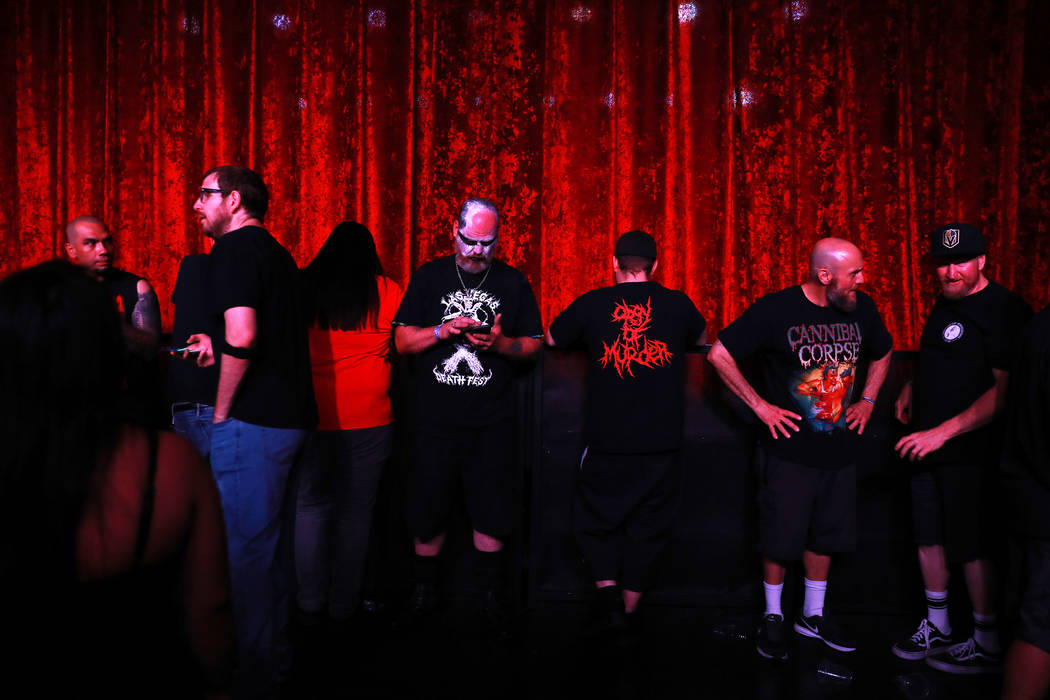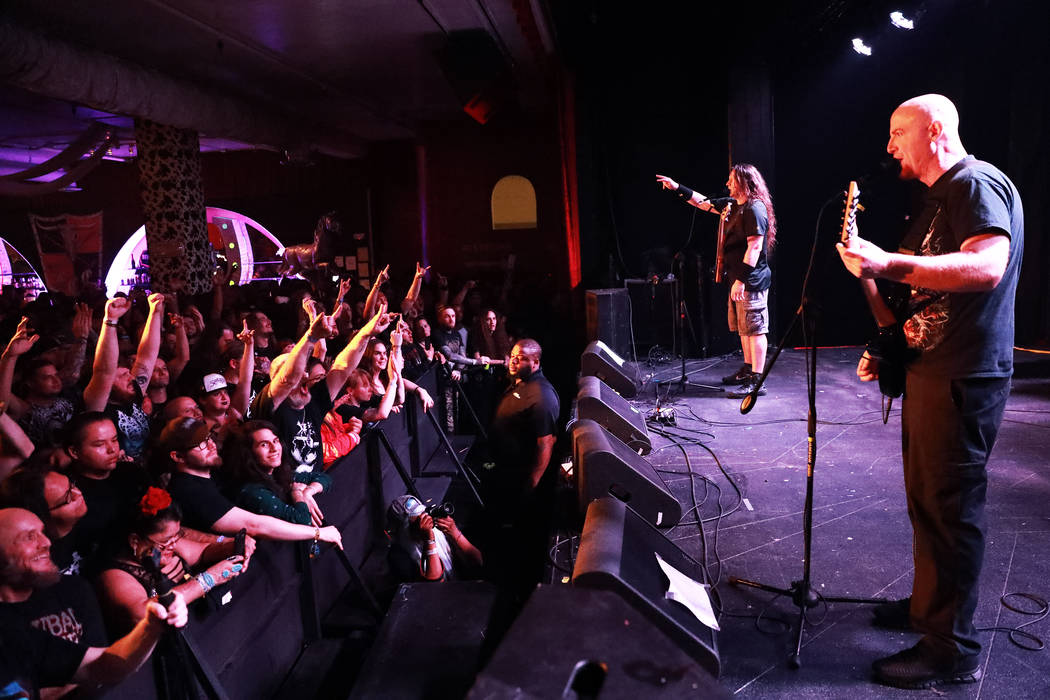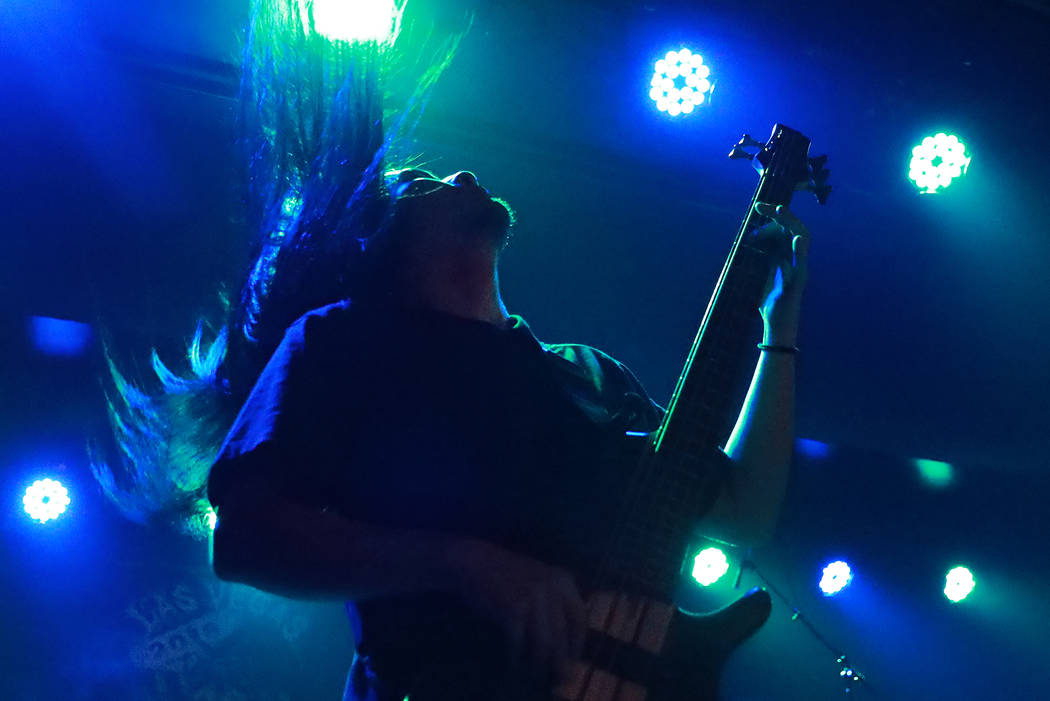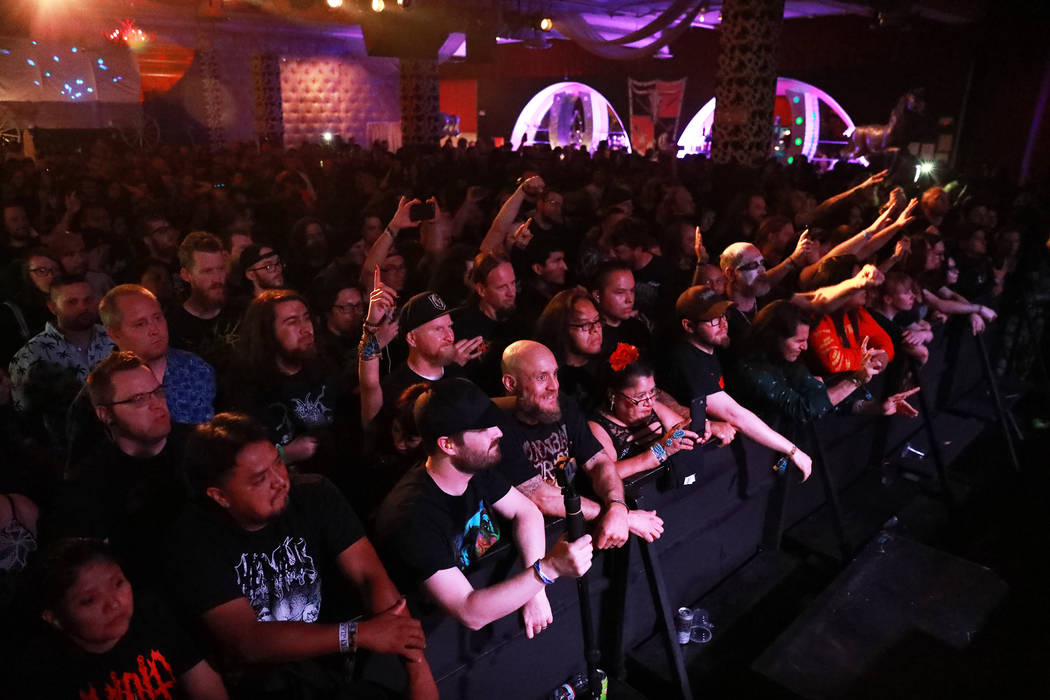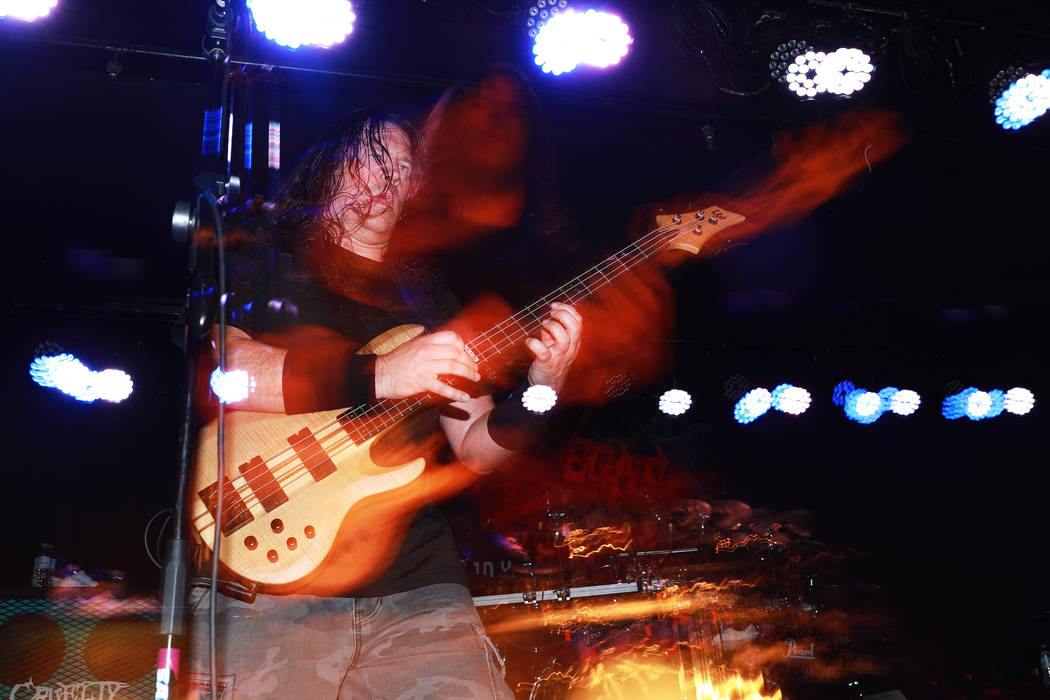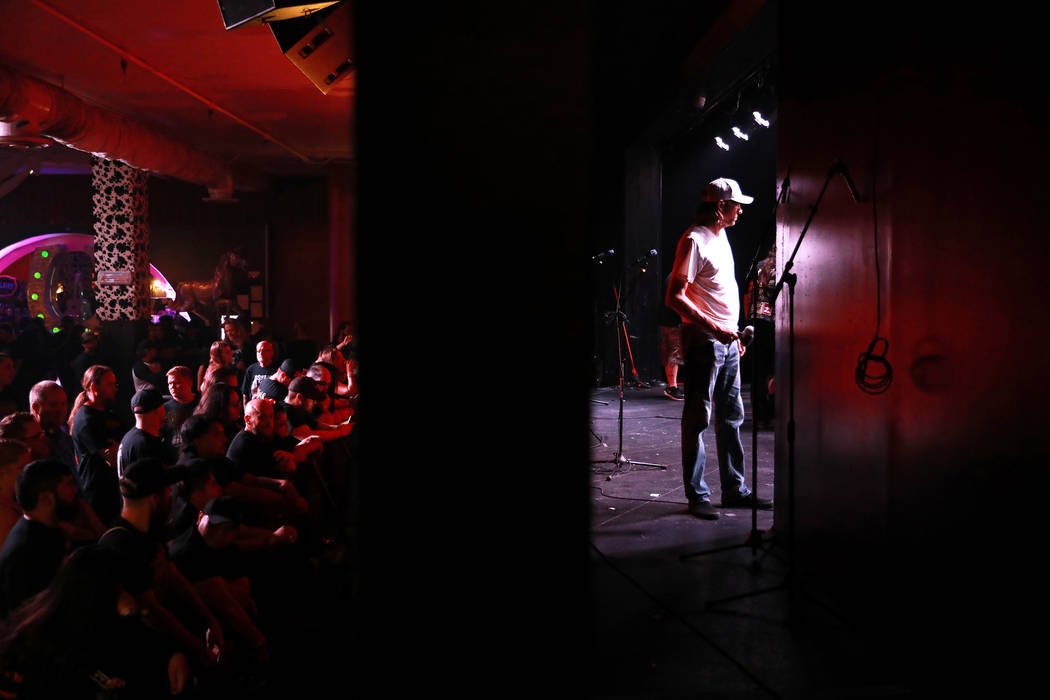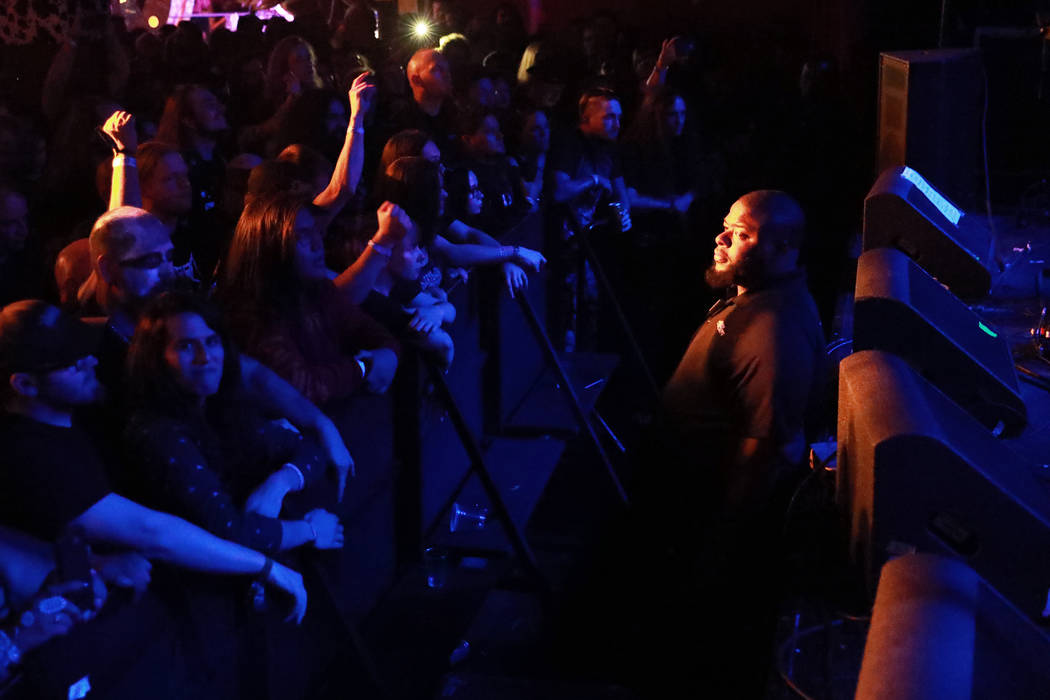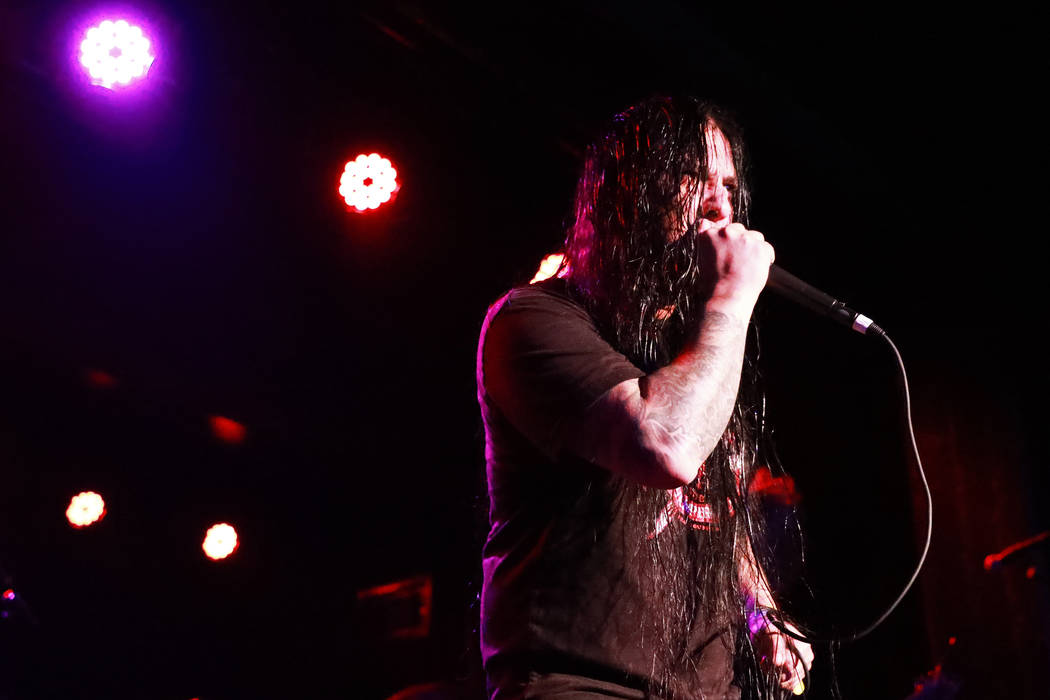 Oh, Las Vegas Death Fest, you had us at "bluuuurrrrggh!"
So much guttural greatness was to be had at the 10th incarnation of the city's heaviest weekend, it was like the musical equivalent of a bile-chugging contest.
A decade in, 2018 was a turning point for LVDF: The fest has steadily grown into a bigger and bigger attraction. This year, it packed the Fremont Country Club and Backstage Bar & Billiards complex, adding an outdoor vendor area with food trucks and luring a majority of the crowd from out of town.
Saturday's lineup may have been the biggest yet for the fest.
A few highlights:
Devouring melody
Look, we get it, not all of you are into vocals suggestive of Satan gargling a handful of agitated crickets, a sound perfected by Putrid Pile's Shaun LaCanne, or the anguished grunt of a pit bull yakking up a ham bone pilfered from the trash (See: Cerebral Incubation's Andrew LoMastro).
It's OK, don't beat yourself up over it. We all have our shortcomings.
But for those who have a taste for the knowingly, winkingly distasteful, Saturday's bill was the creme de la barf.
Germany's Defeated Sanity offered a study in technicality versus torque. The group's frontman, Jacob Schmidt, often sang with both hands on the mic, such was the force required to expel his words from his lungs. His performance was an exercise in stamina, like one of those strongman contests where dudes lacking necks hurl beer kegs around and whatnot.
Fellow international brutalists, Japan's Vomit Remnants, homed in on the maximum-impact grooves, while Texas' Devourment delivered the most crushing breakdowns of the night.
It was like getting stoned — by rocks, not reefer — for kicks.
Sweetest merch offerings
1. A coffin-shaped bed: Priced at $666, of course.
2. Red Vomit Remnants sweat shorts: Zero-point-zero chance that laggard at the gym is gonna loiter on the leg machine when he sees you coming his way sporting these bad boys.
3. Various dead animals preserved in glass jars: Think you can get an embalmed eel at a Stone Sour gig, chief? Bonus points for saving our procrastinating derrieres with some last-minute Mother's Day gift-shopping ideas.
Most killer T-shirt
The competition was fierce here, on par with that scene from "American Psycho" where they're comparing business card fonts.
But somehow, surprisingly, we gotta bypass the "Dahmer's Diner" and Bowel Evacuation tees and go with the dude whose shirt simply read "Death metal logo" on front, then on back, "Something very angry and offensive that makes you uncomfortable."
Yeah, pretty much.
Best in fest (Saturday)
Imagine being a bowling pin on a night when Donny Kerabatsos is throwin' rocks.
That's kind of what experiencing headliners Dying Fetus was like.
When these dudes played the hits, there was a literal dimension to it: It felt like you were being hit.
Few bands wed the primal with the virtuostic like this bunch. Crazy arpeggios — dig the opening to "Your Treachery Will Die With You" — give way to linebacker-physical slam riffs that come at you in a circular motion, creating a sensation similar to being caught in a whirlpool.
This was the heavy metal equivalent of running a marathon: a draining, demanding feat that leaves you feeling winded yet exhilarated afterward.
You know, kind of like the Las Vegas Death Fest itself.
Contact Jason Bracelin at jbracelin@reviewjournal.com or 702-383-0476. Follow @JasonBracelin on Twitter.