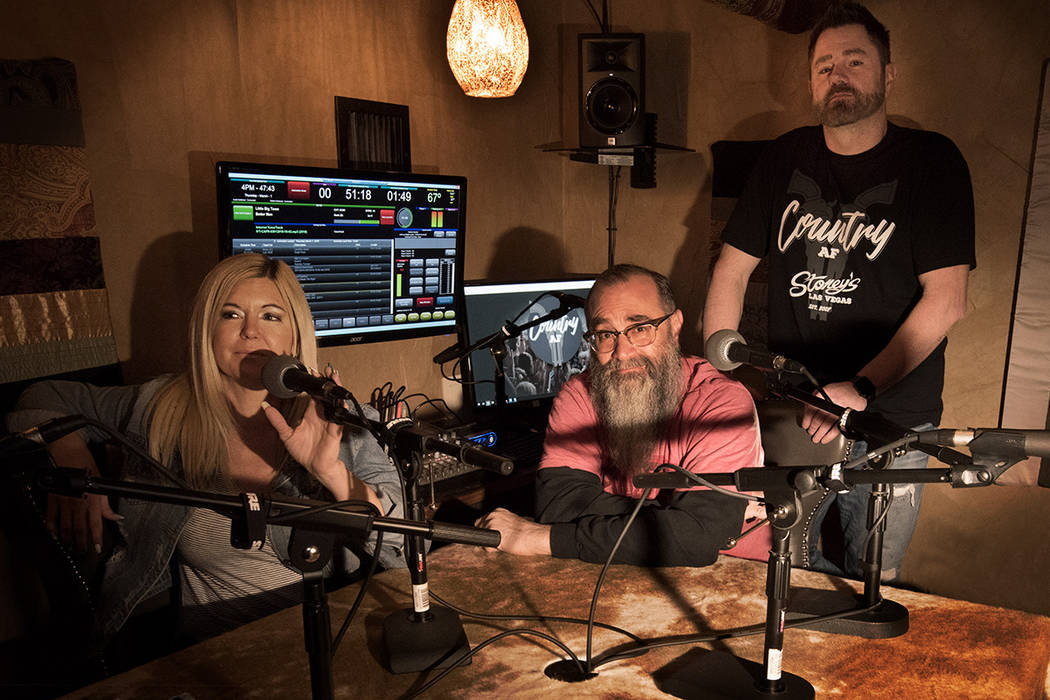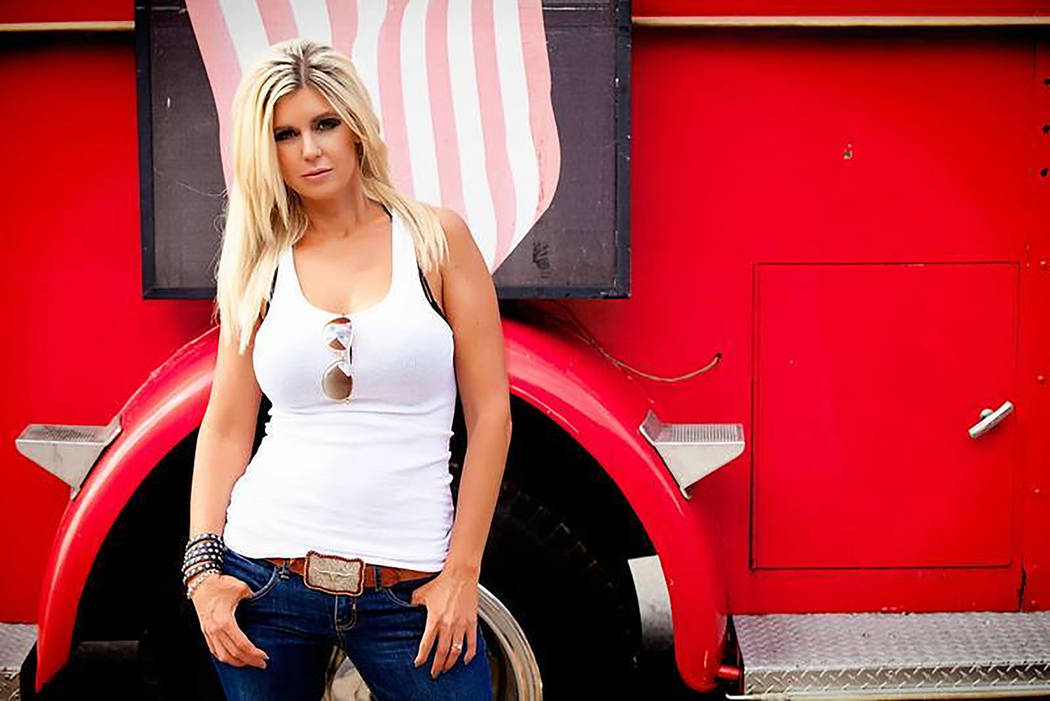 He had a "Drinkin' Problem" problem.
Jeff "Toad" Higginbotham begins his day the same way: On his drive to work as marketing director for Stoney's Rockin' Country, he hits Starbucks while listening to local country radio.
"Every morning, I would hear 'Drinkin' Problem.' Every damn morning," he says of the gold-selling hit by country troupe Midland. Higgninbotham isn't taking issue with the song quality, but the lack of variety in what he'd hear on his commute.
He glances at the country music radio veteran sitting across from him, former 102.7 The Coyote program director and morning show host Kris Daniels.
"I would tell her, 'If I hear "Drinkin' Problem" on my way to Starbucks, we have a problem,' " Higginbotham recalls.
Fresh sounds
Those were Daniels' marching orders as she helped launch Stoney's radio station, which debuted at the beginning of the month and streams online or through the station's app.
"I would challenge her with things like, 'Listen, let's assume I'm listening for four to six hours in a row,' " Higginbotham continues, seated among a clutch of microphones in the radio station's studio, which is nestled in a small room on the second floor of the city's biggest country music venue. " 'If I hear the same song twice, we have a problem.' "
This was music to the ears of the station's music director.
Having literally grown up in radio — Daniels is the daughter of Radio Hall of Famer Larry Daniels, a country music mainstay — she's spent her life either on the airwaves or programming which songs get played on them.
"One thing I noticed, being in terrestrial radio, especially in the last year, was that we weren't breaking artists," Daniels says. "We weren't bringing you new music — we were bringing you new music from established artists — but we weren't going to play them until they were top 30, top 40."
She began to long for some fresh sounds and fresh faces.
"A lot of these (new) artists, you listen to them, and as someone who's been in country radio for 20 years, it's like, 'Why isn't this person on the radio? Everyone should be playing this,' " she continues. "But there's a lot of reasons for it, a lot of politics."
There's no need for politics here: If Daniels, Higginbotham or Stoney's founder Chris Lowden digs a tune, they play it.
'A lot of different country'
On terrestrial radio stations, the on-air personalities don't actually pick the songs they play, there's normally six to seven tunes in heavy rotation and stations tend to stick to fairly rigid formats.
Here, the DJs can air tunes they actually like, regardless of how well-known an artist is, and there are 20 songs in heavy rotation and a broad range of country styles to be heard. Sure, there are contemporary FM radio mainstays such as Maren Morris and Keith Urban, but there are also Texas big band acts such as Randy Rogers, critical darlings such as Sturgill Simpson, who gets all but ignored by country radio for some reason, and lots of up-and-comers such as Jimmy Allen and Austin Burke.
"You're still going to hear the top 40, but you're going to be introduced to a lot of artists who we feel should be on the radio and probably will be in six months or a year," Daniels says. "You'll get to hear a lot of different country."
As a venue, Stoney's has built a name for itself by incubating the careers of future breakout acts.
Take Russell Dickerson, for instance.
Now a singer on the verge, Dickerson has been playing Stoney's for years, long before his hit single "Yours" went platinum.
"We grew him," Higginbotham says, noting how Dickerson drew 700 people to his first Stoney's gig, a number that increased with each successive visit to the venue, culminating with a sellout crowd of 1,200 — with 250 fans waiting outside to get in — when he last played Stoney's in September 2017.
'Wait, there's no rules?'
The station is meant to be an extension of this mentality, similarly predicated on discovering and nurturing new artists.
Some familiar elements remain: Daniels has reprised her role as morning personality with Higginbotham, and they have a loose, playful rapport with one another. They do artist interviews and host a podcast, "Without Naming Names," where they recount some of the more colorful backstage stories at Stoney's throughout the years without implicating the parties in question.
Daniels is clearly enjoying her newfound freedom.
"When they approached me to do this, it was like, 'Wait, there's no rules? And you can have fun? How does that work?' " she chuckles. "This is fun again."
Contact Jason Bracelin at jbracelin@reviewjournal.com or 702-383-0476. Follow @JasonBracelin on Twitter.