'Wolfman' helps keep Vegas punk scene alive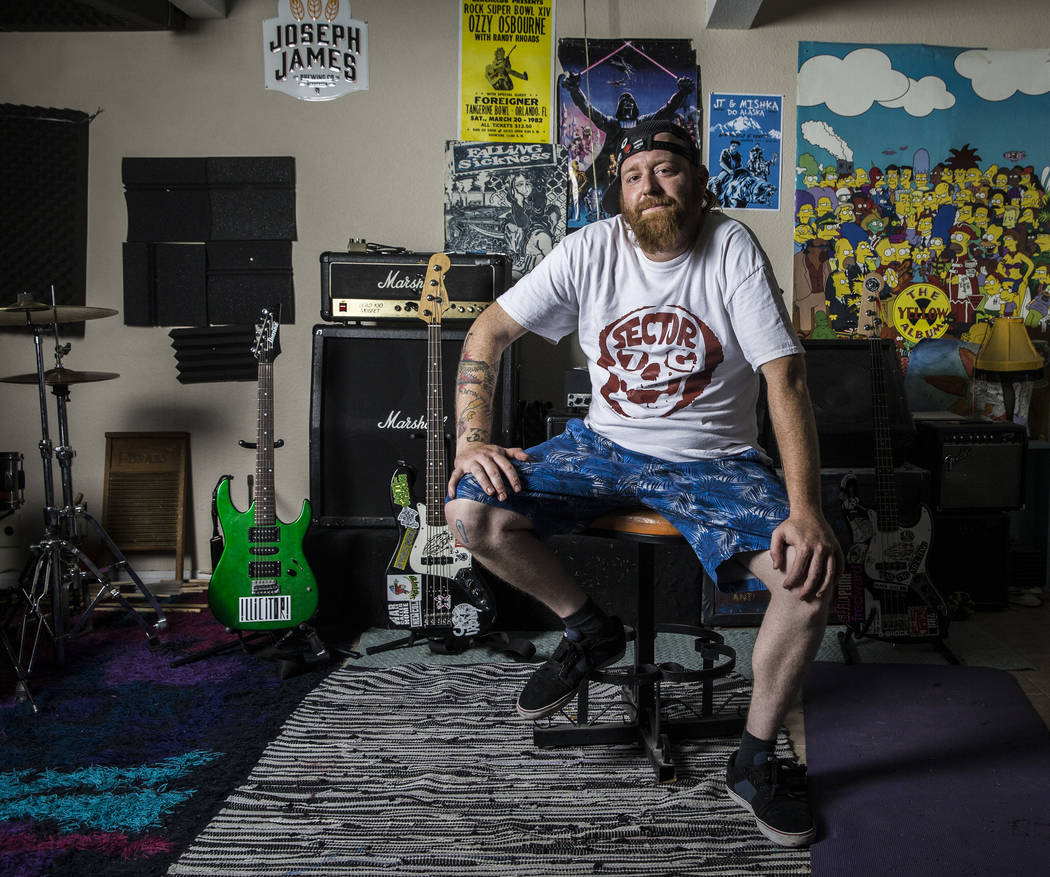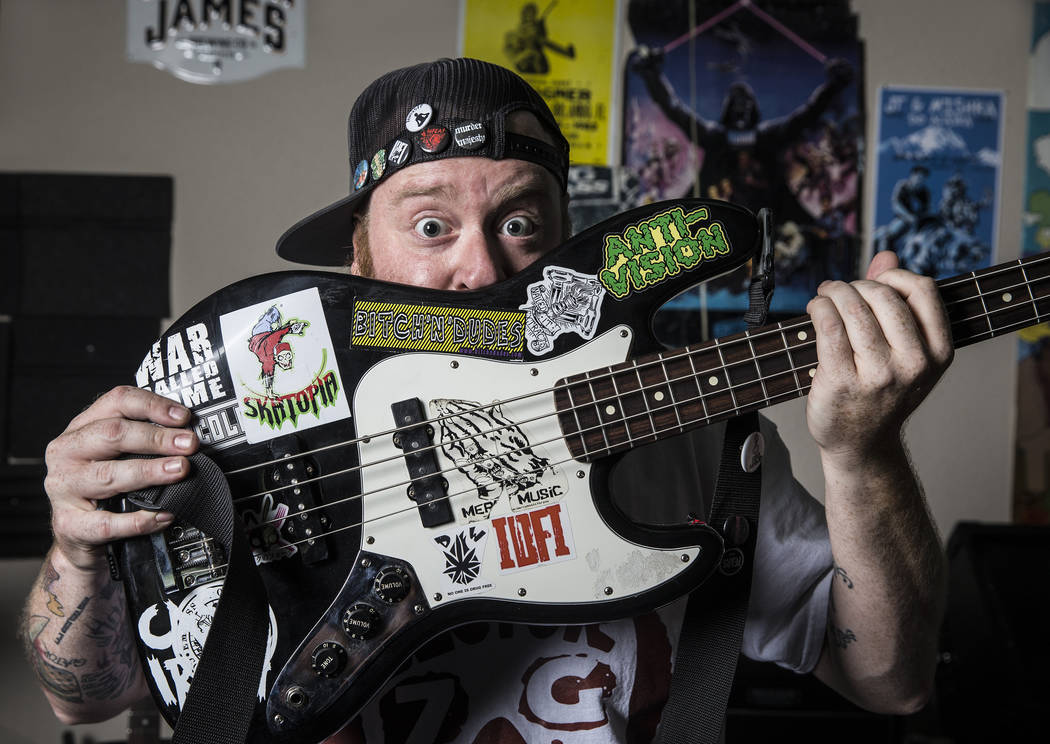 Boston terrier at his feet, computer at his fingers, The Wolfman cues up a track in a home studio that's home to many.
What surges from the speakers like the fallout from a detonated bomb is a lot like the dude who just hit "play": high-strung, deliberately rough around the edges, a little crazed.
The band is Anti-Vision, one of the many promising underground punk bands that Cody Leavitt has recorded in this very room in the back of his eastside home, walls lined with foam soundproofing and Simpsons posters, an inflatable alien peeking out from behind an electronic drum kit.
All these groups record here for free, with Leavitt compiling his works on recently released compilation albums "East Side Comp. Vol. 1" and "Desert Rats with Baseball Bats 3," crucial snapshots of the Vegas punk scene, as well as tracking full-length albums from bands like The CG's, Anti-Vision and others.
But this is more than just a studio, and Leavitt, whose shaggy visage and formerly wild ways earned him the aforementioned, "Famous Monsters"-indebted nickname, is more than just an engineer.
At 32, Leavitt has become a sort of big brother for numerous bands in the local punk community, particularly in the vibrant eastside scene.
Leavitt, a Henderson native, came of age in these circles and remembers what it was like being a kid hanging with older punks, many of whom were dismissive of the generation that followed them.
As such, Leavitt has taken the opposite tack now that he's grown into a punk elder: He strives to be a good example in a scene that sometimes succumbs to bad habits.
"A lot of the kids come from these crappy situations — lower incomes, drugs, gangs — a lot of them don't even have families; there's a lot of broken homes," says Leavitt, an animated dude tucked into an Unfair Fight T-shirt on a recent Tuesday afternoon.
Now Leavitt — who plays bass and sings with bar punk badasses The People's Whiskey — has become a willing, been-there-done-that mentor who volunteers his time, often for younger groups, for the love of the scene and little else. He opens his house to bands, records their music and gets it pressed on vinyl or CD, helps them book shows and tours, teaches them how to do all these things so that they don't need to rely on anyone but themselves.
"I'm trying to pass on all this stuff to the kids," he says. "I've still got kind of a punk rock pad, I life live on my own terms and I'm not a (screw-up). The kids are like, 'How do I do that?' 'This is how we do it.' "
Leavitt's not alone in all this: He points to peers like Be Like Max frontman Charlie Fine and Sector 7-G drummer Dennis Stefen for their efforts in keeping the scene moving forward.
More than a sound, a look, a lifestyle, punk rock is about being empowered to do your own thing.
This is where it begins.
"I'm not trying to make my thing be the biggest thing," Leavitt explains. "I'm trying to be like, 'Look, this is what happens when a group of awesome people have a cool idea and just dedicate their time to it.' It's important for us older kids to do this stuff if we want to maintain that level of awesomeness in our scene."
Contact Jason Bracelin at jbracelin@reviewjournal.com or 702-383-0476. Follow @JasonBracelin on Twitter.