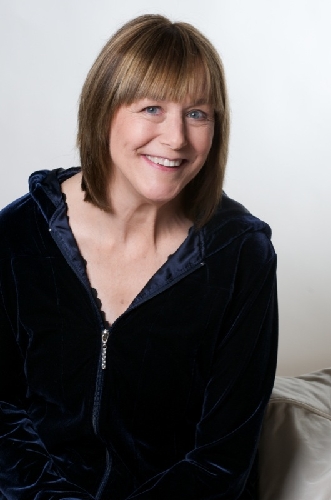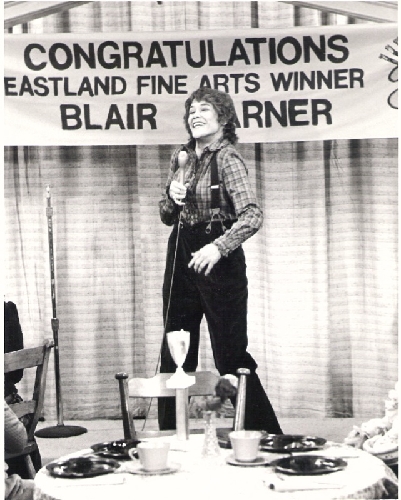 Can you fall in love over the phone?
When Geri Jewell is on the other end of it, that's an easy tumble to take.
Giggly, gregarious and packed with as much personality as a CenturyLink line can hold, the ex-cousin Geri of '80s gal-pal sitcom "The Facts of Life" — who turned (brace for it) 54 on Monday — went down in TV history as the first person with a disability (cerebral palsy) to land a regular role on a prime-time series, a feat she repeated on HBO's "Deadwood."
Pre-"Facts," Jewell was, and still is, a stand-up comic, and a speaker on disabilities and diversity for corporations, not to mention the CIA and the U.S. Army.
She will display a high degree of good sportsmanship by doing cameos in the returning, raunchy satire "The Facts of Life: The Lost Episode" Saturday and Sunday at the Onyx Theatre. (The show, which includes prostitution and sex toys, among other elements, opens today for a two-weekend run.) The ex-Las Vegas resident (1992-98) then takes the same stage solo Monday for her one-woman show, "Same Walk, Different Street." Her autobiography — "I'm Walking As Straight As I Can" — is due next year:
Question: Do you miss Las Vegas?
Answer: I absolutely miss the dry heat. It was the best thing for me, physically.
Q: This satire — quite a kinky show for you to appear in, isn't it?
A: It's almost too raunchy, but I was on "Deadwood." Who am I to talk? But I did it in L.A. and it absolutely killed!
Q: Is that because of the shock for people of seeing you in that context?
A: I'm not a goody-goody two-shoes, but in the '80s I made an orgasm joke on a Dick Clark special and couldn't believe the mail I got — "Geri Jewell said 'orgasm'!" I've never been blue, but I got a reputation for it. Isn't that amazing?
Q: What's in the solo show?
A: It's showing the humor of how I am perceived from one day to the next regardless of what street I'm walking. I've made people uncomfortable from the day I hit the stage in '78 and I will till the day I die. But once you get past your own discomfort and let go and have a good time, that's what I'm about. I am a PWD — person with a disability — and I am proud to be.
Q: How do you look back on your "Facts of Life" life?
A: I was a pioneer and I give a lot of people credit for giving me that break. But (later) it became very difficult. I met up with so much disappointment and pain. I was lost for a long time because I didn't understand it. I couldn't get a "Love Boat" or a "Fantasy Island." The typical answer was, "We just loved Geri on 'Facts of Life,' but we already did an affliction story this year." You know how child stars get locked into a certain image and Hollywood won't let them grow up? Compound that with a disability.
Q: Have you stayed in touch with any of your "Facts" co-stars?
A: Not really. When I was on the show, I was 23. Lisa Whelchel (who played Blair) was 17 and the other girls were 14 and 15. Even though I looked young, there was no commonality.
Q: The story goes that you got the "Deadwood" role by accidentally meeting producer David Milch. What happened?
A: It was in a pharmacy, just like Lana Turner! He was in front of me in line and he said I could go ahead of him, and then he recognized me. He said he was a fan of mine but he said, "I haven't seen you on TV in a long time. You want to do a television series? In case you don't recognize me, my name is David Milch." I was like, "Oh my God!" He actually wrote his name on a prescription pad.
Q: Your character on "Facts" was named Geri, and on "Deadwood" was Jewel. A bit odd, isn't it?
A: Maybe if I reveal my middle name, I'll get another role! But one of the most rewarding roles I ever had was on "Deadwood." She had so much moxie and spirit. She never let anybody stop her and she was treated horribly. She even inspired me. Sometimes when I would get into difficult situations in my life, I would ask, "What would Jewel do?"
Q: People do impressions of you. Does it ever bother you?
A: Everybody loves to do me! Friends and family get pissed off, like "We can't believe you accept that!" A bad impression I wouldn't give two cents for, but to do me well? My God, you've got it!
Q: Are some people too solicitous and politically correct around you?
A: Sadly, we've come to that point. If you ask about certain words, it's the intent that matters. The R-word, we're trying to eliminate it. For the most part, it has negative connotations. But I don't believe the intent of the word is always negative. Even the issue with Dr. Laura with the N-word, I can't believe she said, Why is it that blacks can say the N-word but nonblacks can't? But I can say I'm looking for gimp parking because I have the license to say it!
I joke that I'm a DAP. You know what a DAP is? A Disabled American Princess. Ha! We are living in a time so intense and fearful, if we don't lighten up, we're all going to die of a heart attack.
Contact reporter Steve Bornfeld at sbornfeld@review journal.com or 702-383-0256.
Preview
What: "The Facts of Life: The Lost Episode"/Geri Jewell's "Same Walk, Different Street"
When: "Facts": 8 p.m. today, Friday, Saturday, Sunday, Sept. 23-26; "Same Walk, Different Street": 7 p.m. Monday
Where: Onyx Theatre, 953 E. Sahara Ave.
Tickets: $20 for both shows (732-7225; onyxtheatre.com)