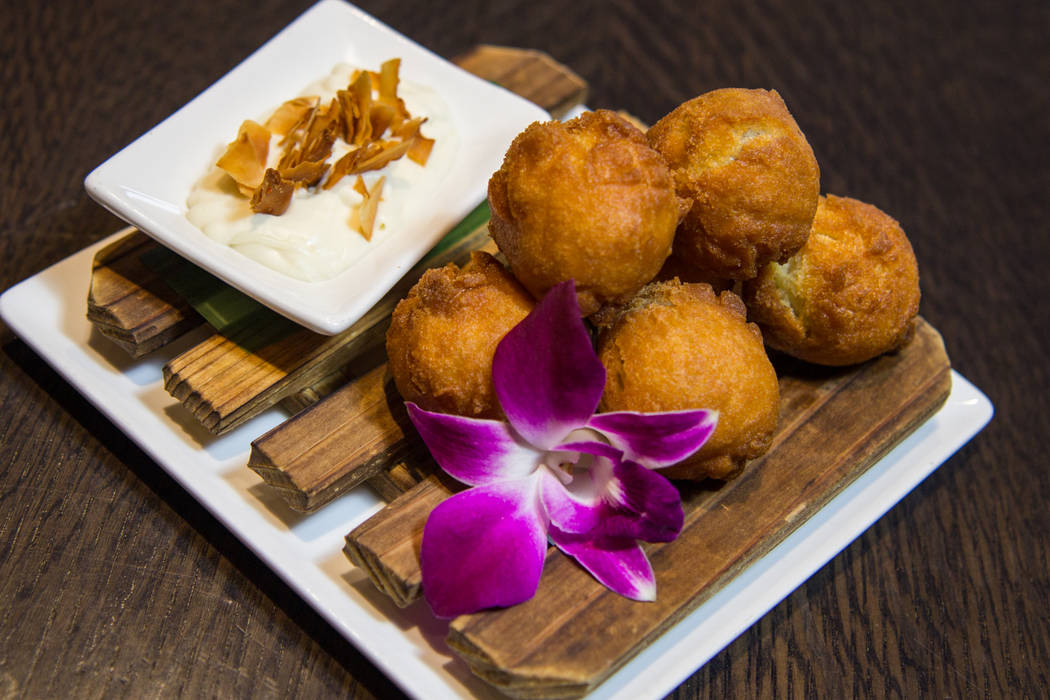 Anniversary celebration
Sake Rok at The Park is celebrating its first anniversary with a new menu of dishes (small plates, sushi and cooked entrees, including vegan options) and cocktails. Among them are desserts such as Sata Andagi Japanese doughnuts, shown, Japanese Cotton Cheesecake with berry compote and Sumo Honey Toast, which is four times the size of the regular honey toast and served with mochi.
Eat well, do good
More than two dozen Southern Nevada restaurants are involved in Chow Down for Caps & Gowns on Tuesday, with a portion of the day's proceeds donated to Communities in Schools to help at-risk students with graduation costs. For a list of participating restaurants, go to www.cisnevada.org.
Beer dinner
The Bruery's craft beers will be served during Tuesday's beer dinner at Pub 365 at the Tuscany. The dinner, from 7 to 10 p.m., is part of American Craft Beer Week celebrations. The five-course menu with an entree of duck cassoulet is $75; call 702-944-5084.
Norwegian favorites
We know you're disappointed there won't be any lutefisk, but there will be plenty of other Norwegian favorites at the Norway Constitution Day "Syttende Mai" celebration from 5 to 8 p.m. Wednesday at Bicentennial Park in Boulder City. On the menu: Norwegian sausages wrapped in lefse, heart-shaped Scandinavian waffles, plus all-American baked beans and cole slaw. It's all free, as are the bounce house, lawn games and a short street parade.
Tequilas on tap
The spirit of Cinco de Mayo will continue with a tequila-pairing dinner at 6:30 p.m. Thursday at El Segundo Sol at the Fashion Show Mall. The six-course dinner is $60; call 702-258-1211.