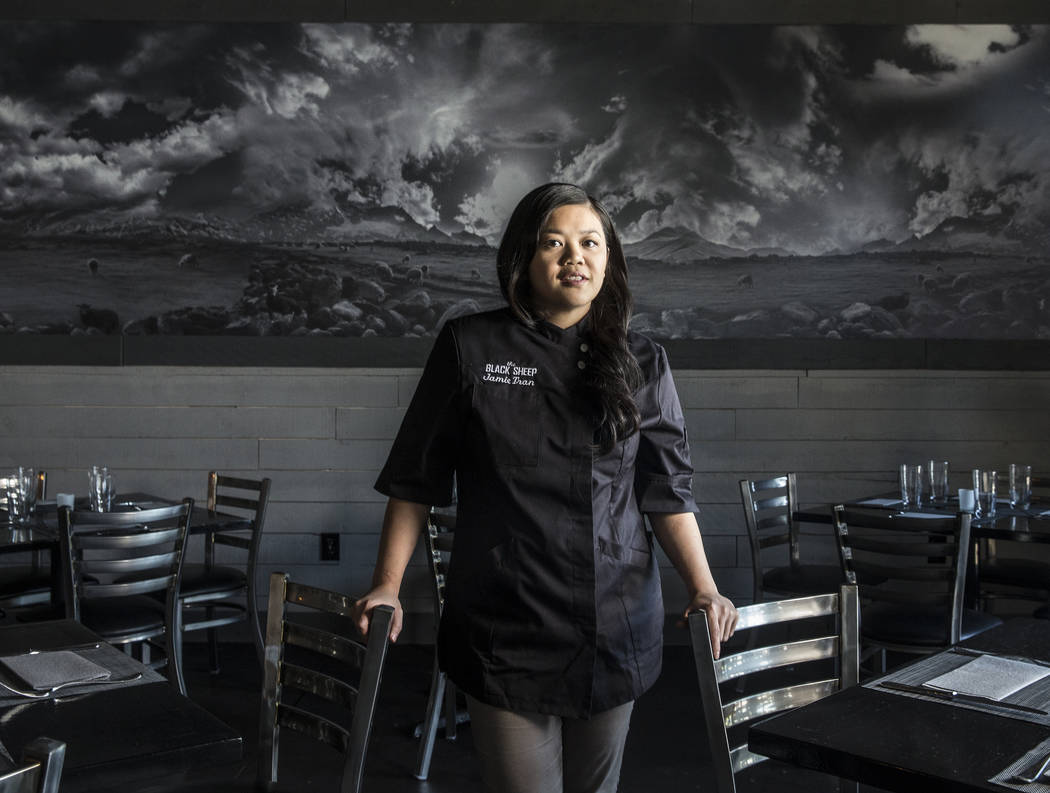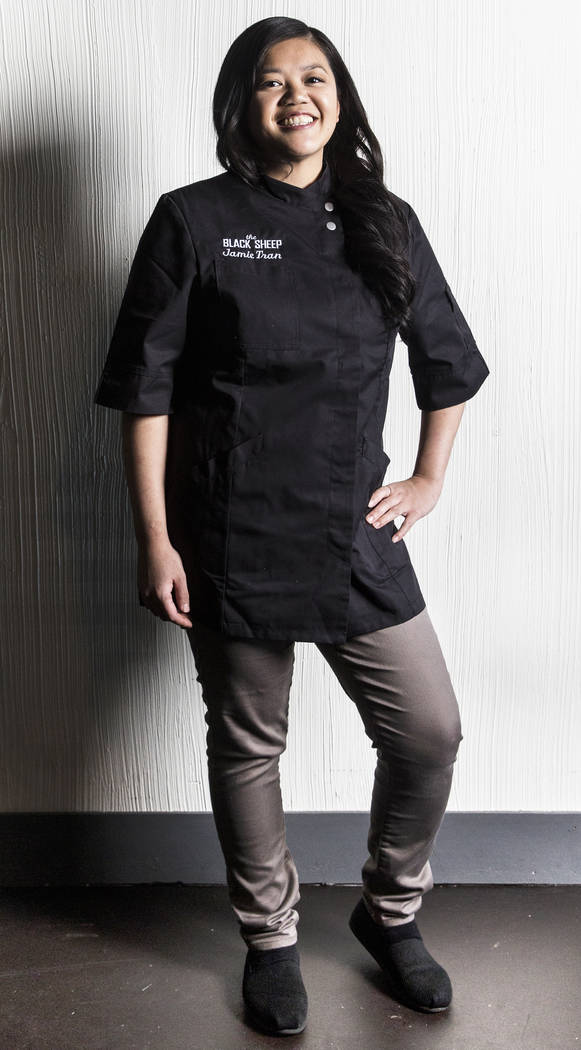 Jamie Tran, chef/partner of The Black Sheep (with Andy Hooper), grew up in Northern California. When she decided she wanted to become a chef, she went to San Francisco State University and earned a bachelor's degree in business management. Tran then moved to Las Vegas, in 2010, to attend Le Cordon Bleu College of Culinary Arts. After a stint at Bachi Burger she moved to Aureole at Mandalay Bay, where she worked for Vincent Pouessel, whom she considers a mentor. She stayed there 5 1/2 years, then worked on and off as a banquet chef and re-joined Pouessel at DB Brasserie at The Venetian.
Her new restaurant's name was her family nickname because she was slightly rebellious. Her father, a chef, wanted one of her six brothers (she also has two sisters) to become one as well, but she was the only one of his children to follow in his footsteps. "I had to face the fact that I was like him; now he wishes he had all girls," she quipped.
Review-Journal: Always in your fridge?
Chef Jamie Tran: Turkey and kimchee.
R-J: Currently obsessed with?
Tran: Sleep. I try to catch a little snooze if I can. Being in the restaurant industry I get less sleep, so every moment I can, I try to sleep.
R-J: Newest Las Vegas discovery?
Tran: I like the (Monta) Ramen KoBo around the corner on Durango. It's pretty cool how they make the noodles from scratch. You can just sit there and eat and watch them.
R-J: Favorite indulgence?
Tran: Sandwiches and chocolate.
R-J: I never eat …
Tran: Oysters, because I'm deadly allergic.
R-J: Favorite brunch at home?
Tran: I love anything simple, just french toast and sunny-side-up eggs and some sausage.
R-J: Best tip for home cooks?
Tran: Experiment. Don't be afraid to cook; I always tell that to my friends and family. Don't be intimidated by it. You're going to make mistakes, but you're going to make new discoveries. Things that you don't think you'd like, you might put them together and you like it.
R-J: What are you working on?
Tran: A savory macaron for a salad for the summer.
R-J: What are you trying to do with The Black Sheep?
Tran: I got really tired of working corporate. I want to go back to the basics. I want people to see why I fell in love with cooking. I'm trying to elevate the food I grew up eating. I want to trigger good memories for people.
Contact Heidi Knapp Rinella at Hrinella@reviewjournal.com. Follow @HKRinella on Twitter.