Metro Pizza co-owner continues youth education in new role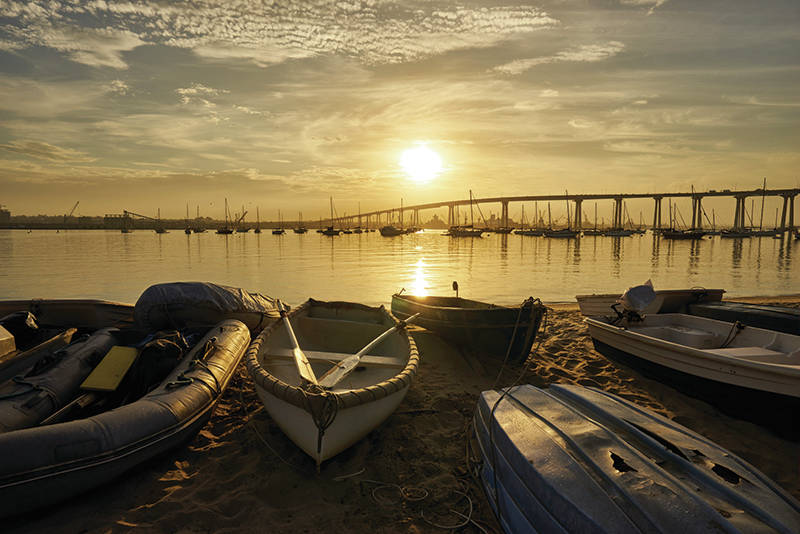 Vegas Voices is a weekly series featuring notable Las Vegans.
Long Island native Sam Facchini, who grew up in a three-generation pizza-making family, went to work with his cousin and future business partner, John Arena, in 1967, when Facchini was 11 and Arena 12. Determined to go to college and not make pizza, both graduated and Facchini worked for three years for Arthur Andersen LLP, one of the Big Five accounting firms. But he wearied of the grind, and when Arena and Arena's father asked if he was interested in running a pizzeria outside New York, he was.
Facchini's father found a "fortune-cookie-fortune-sized" ad in an Italian-language newspaper for a pizzeria in Las Vegas, which the cousins had visited the summer before. "The only thing I could understand in the ad was the phone number," Facchini said, rattling it off. He kept it for six months, at which point he and Arena decided to make the call.
"It turned out to be the perfect thing for us," Facchini said. "Within weeks we had a deal and packed up our bags to travel across the country to start our new life at the ripe old age of 24."
They took over Original New York Pizza at Flamingo Avenue and Sandhill Road on June 1, 1980. That has grown into Metro Pizza and Lulu's Bread and Breakfast, which have seven locations — including the one on Horizon Ridge Parkway in Henderson, which still carries that original phone number.
And in January, Facchini became chairman of the National Restaurant Association Educational Foundation.
Review-Journal: When and why did you first get involved with the National Restaurant Association?
Facchini: In 1993, my good friend, Bob Ansara (owner of the longtime Ricardo's Mexican Restaurant) was on the board of the Nevada Restaurant Association. They asked me to join. In 1998, I was chairman of the board, and in 1999 they named John and me Nevada Restaurateurs of the Year. In 2005, I succeeded Bob on the National Restaurant Association board of directors (as the Nevada representative).
It's an influential group. I'm a small operator from a small state, but I was able to work alongside the giants of the restaurant industry. I wanted to be involved because it is the voice, the shield and the sword of every restaurant operator and employee in the nation. It has an advocacy arm that is involved with legislation on the national, state and local levels. It also has a strong educational arm and philanthropic arm through the education foundation and has created valuable products for the restaurant industry, which has 14 million people. …
It's also where ProStart (high school career and technical education program) was created, which now has 140,000 students in 1,800 schools in all 50 states and some of the territories and Department of Defense high schools around the world. And the (Restaurant Ready) program for at-risk youth. The NRA is broad and intense.
In what ways have you mentored youths in Las Vegas?
Years ago, when we still had the one location at Flamingo and Sandhill, John and I created a scholarship program for students at Chapparal High. We did it for a couple of years. And then through the Nevada Restaurant Association, we had a hand in helping launch a hospitality scholarship program. ProStart came along on the national level, and the Nevada Restaurant Association shifted its focus to students enrolled in ProStart. I got to see how committed the teachers are. I also get to see students who have their sights set on a career in an industry that John and I have dedicated our lives to. You get to see the future.
Why are such programs important?
It's about our investment in the future. They give students who have decided where they want to go a chance to be better prepared. So many get scholarships, and these students have an advantage because they're getting trained in some of the basics of restaurant management and culinary schools while in high school.
Why is it important to convey to students that restaurants are more than just places to eat?
If done right, it's a gathering place; we're the cornerstone of every community in America. Look at a really big map of the U.S., and every dot on that map has at least one place to go and eat. Every community needs places like that, where you go to celebrate successes, where you go when you're in pain. We provide individuals with that level of comfort where they feel like they are at home. We're there to not only nourish your body but, if done right, nourish your soul, provide the kind of memories that surround you. When they're at their best, that's what they're recreating, that experience you had at your grandmother's house.
Contact Heidi Knapp Rinella at Hrinella@reviewjournal.com or 702-383-0474. Follow @HKRinella on Twitter.