Small Plates: Eating out or eating in, fine dining is everywhere in Las Vegas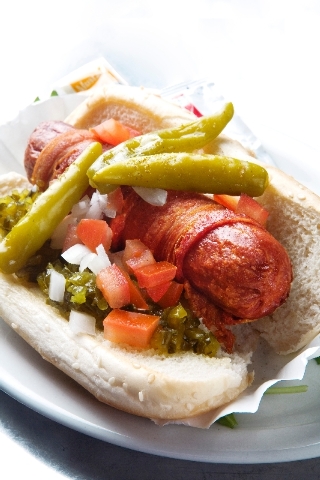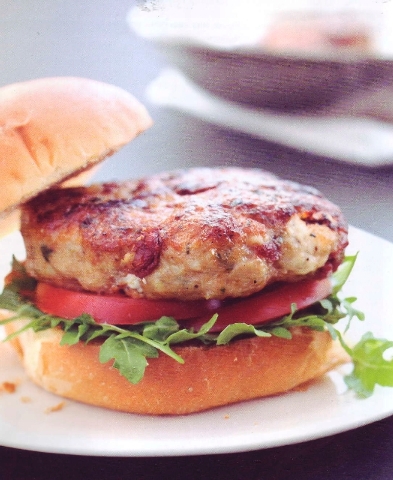 DINING OUT
MINGO KITCHEN & LOUNGE, 1017 FIRST ST.
Mingo — from George Harris, Mingo Collaso and chef Robert Solano, the team behind Mundo in the World Market Center — opened May 27 in downtown Las Vegas' Arts District.
"We're always looking for opportunities," Harris said. "I love downtown."
Harris said they were approached by Brett Sperry, who owns Art Square, the Arts District complex that now includes Mingo.
"Downtown is, in my opinion, lacking food establishments," Harris said. "I think you could probably open 10 or 15 more good restaurants."
Mingo serves American comfort food, divided into Small Bites and Big Bites.
"We're trying to provide real, upscale food for this younger arts generation and show them, 'Look, you should become foodies.' My goal is to bring sophistication downtown," he said.
All dishes have Twitter-style hashtags, conceived by Collaso. Here's a sample from the menu:
Small Bites: edamame with garlic and ponzu, $5; seared Brussels sprouts with brown butter and candied pecans, $7; baby cheeseburgers, $9; three cheese baked mac, $9
Big Bites: Ono Fish & Chips, $10; The Kanye (Chicago-style bacon-wrapped hot dog), $7; open-face fried-egg sandwich, $12; steak salad, $16; rib-eye with caramelized cipollini onions, $22; spicy honey-glazed mahi mahi, $18
Mingo is open from 11 a.m. to 10 p.m. Mondays through Thursdays and 11 a.m. to midnight Fridays and Saturdays. Call 685-0328 or visit www.eatmixmingo.com.
NEW BOOKS FOR COOKS
CHICKEN AND SUN-DRIED TOMATO BURGERS
5 hamburger buns
1/3 cup oil-packed sun-dried tomatoes, plus 1 tablespoon oil
Fresh basil
1 shallot
1¼ pounds ground chicken
½ cup (2 ounces) crumbled goat cheese
Tear one hamburger bun into pieces, then, using fork, mash into paste with 2 tablespoons water in large bowl. Chop tomatoes coarsely and add to bowl. Chop 2 tablespoons basil, mince shallot and add to bowl.
Add chicken, goat cheese, ½ teaspoon salt and ¼ teaspoon pepper and mix until uniform using hands. Divide meat mixture into four portions, form each into loose ball and then pat lightly into 1-inch-thick burger.
Heat tomato packing oil in 12-inch nonstick skillet over medium heat until just smoking. Lay burgers in skillet and cook until lightly browned and crusted on first side, 3 to 4 minutes. Flip burgers and continue to cook until second side is lightly browned, 3 to 4 minutes.
Reduce heat to low, partially cover and continue to cook until burgers register 160 degrees, eight to 10 minutes, flipping halfway through cooking. Serve on buns.
Serves 4.
— Recipe from "6 Ingredient Solution: How to Coax More Flavor from Few Ingredients" (America's Test Kitchen; $26.95)
— Heidi Knapp Rinella