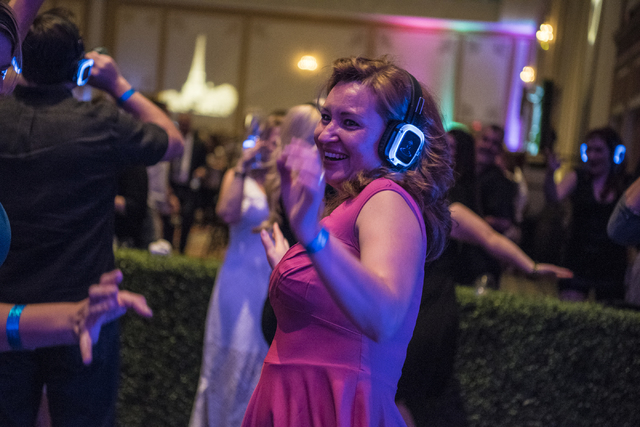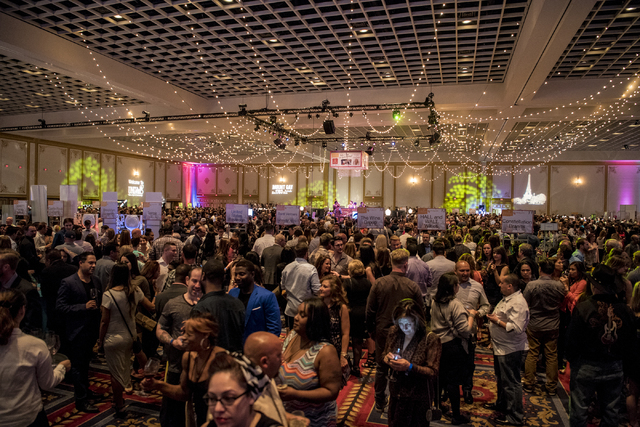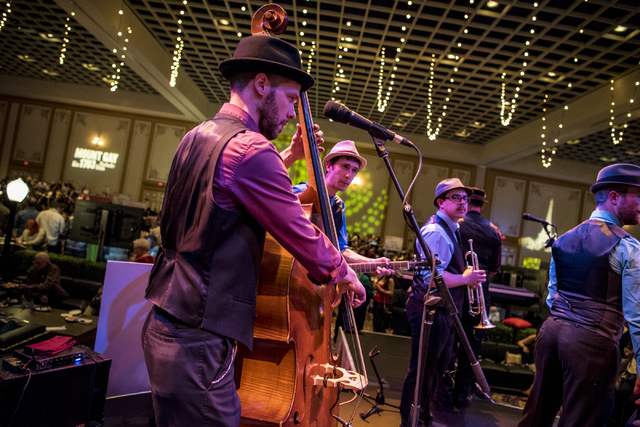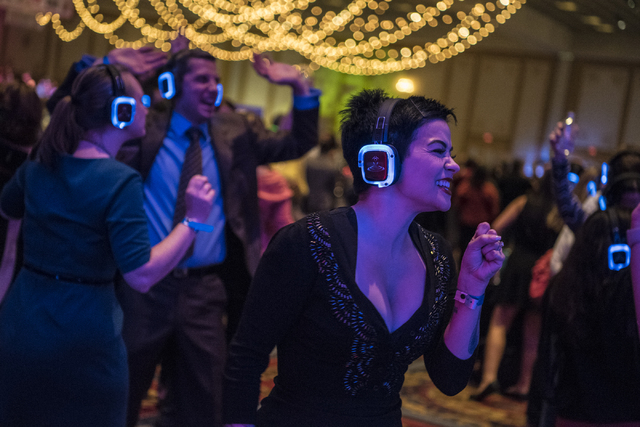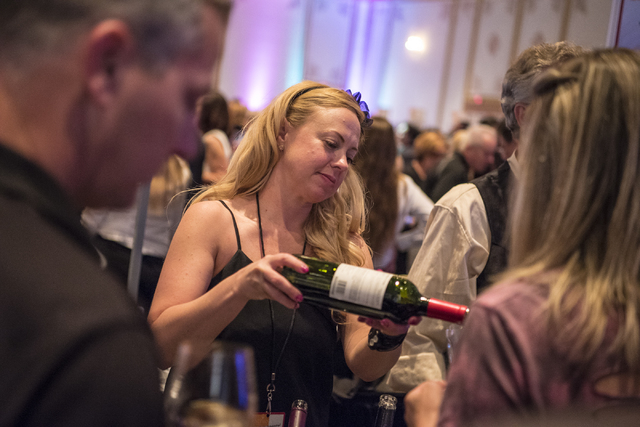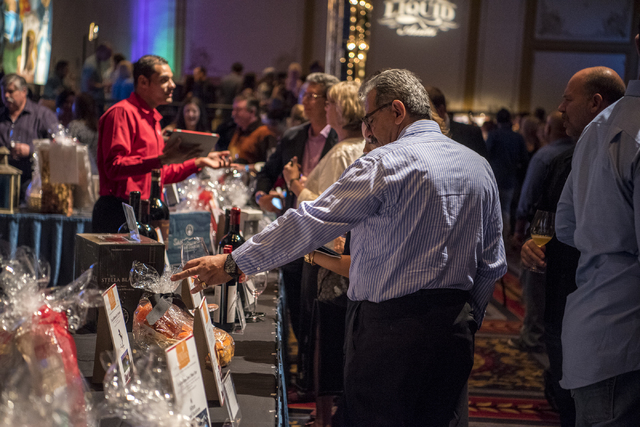 Through a chandelier-lit hallway in the Paris Las Vegas, hundreds of men and women shuffled past giant standing letters spelling "UNLV" en route to the university's William F. Harrah College of Hospitality Management fundraiser, UNLVino, for the Grand Tasting on Saturday night.
One by one, each stopped to grab a wine glass at the entrance of the 42nd annual event, which kicked off Thursday.
White lights strung from the ballroom ceiling, glasses tipped upward and music from the Shaun DeGraff Band set the scene as students from the University of Nevada, Las Vegas' culinary program hurried to meet smiling guests with trays of sliders, fresh fish, salad and other creations.
Jan Jones Blackhurst, executive vice president of government relations and corporate responsibility at Caesars Entertainment — as well as a Dom Perignon Award of Excellence Honoree — took the stage about an hour into the evening.
"Nothing is more important than education," she said, before receiving a framed white chef's coat signed by students who helped with the event, and greeting UNLV President Len Jessup.
The fundraiser included a silent auction with offerings such as show and 51s tickets, art and, believe it or not, more wine.
"I hope you had the time of your life," sang the band, and their music poured from the speakers like the wine did from the bottles in the nearly 80 vendor booths.
Contact Kimberly De La Cruz at kdelacruz@reviewjournal.com or 702-387-5244. Find her on Twitter: @KimberlyinLV