Fortune Hotel gets expert's tough love in 'Hotel Impossible'
February 8, 2014 - 3:59 pm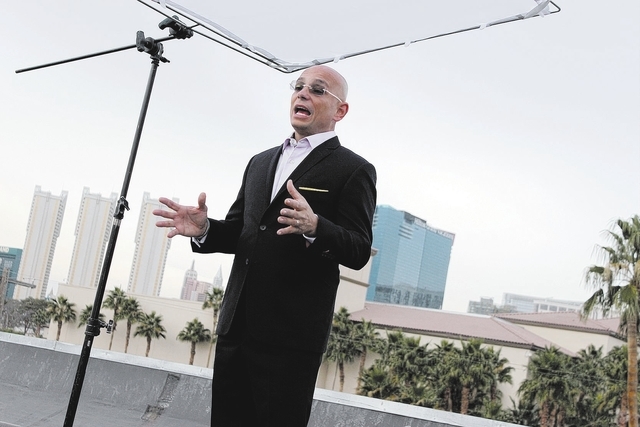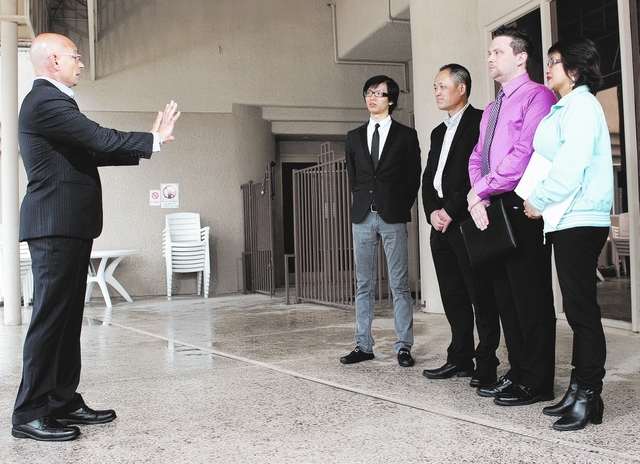 According to Justin Campese, his situation wasn't so much a "Hotel Impossible" as a "Hotel Heading in the Right Direction That Could Still Really Use a Little Kick in the Pants."
But since the latter show doesn't exist, Campese, the general manager of the Fortune Hotel and Suites, 325 E. Flamingo Road, reached out to the former and its host, Anthony Melchiorri.
Much like Gordon Ramsay's "Kitchen Nightmares" or Las Vegan Jon Taffer's "Bar Rescue," each episode of "Hotel Impossible" (10 p.m. Monday, Travel Channel) finds Melchiorri sharing some of the knowledge he's gained during his two decades in the hospitality industry.
"Owning a hotel is like having a baby," Melchiorri says. "You can't ever leave the baby alone, you can't leave the baby in the dark, you can't leave the baby in the crib. You gotta feed the baby all the time. It's 24-7. You can't take your eye off the ball, because a hotel is a living, breathing thing. … You leave the baby alone, the baby gets sick."
Judging from Monday's episode, the Fortune had developed a serious case of the croup.
"The hotel just needed a lot of help," says Campese, who was in a marketing position at the Fortune when he contacted the show. "The owner had the previous management company running the place, and they kind of ran it into the ground on him. Then he took over to save it and was trying to save it himself, and it wasn't going anywhere. It really needed somebody with experience to come in and help refresh everything and take it from there to get it back on track."
When Melchiorri arrived in mid-November, it didn't take long for problems to bubble to the surface.
The episode shows him being driven to the hotel by an employee named Chuck who, in addition to his shuttle duties, dabbles in security, cooking, maintenance and, most egregiously, helping the hotel's penny-pinching owner, Huiyan Chang, buy groceries every few days for the breakfast buffet.
Melchiorri heads to the room that's been set aside for him and finds an alarm clock flashing the wrong time, the phone still labeled as belonging to Ramada, and a nickel-and-diming checklist spelling out the charges that will be incurred for stealing or damaging hotel property.
The real horror show, though, comes from the bed linens, where Melchiorri uncovers a blood stain and snot with a nasal hair stuck in it on the sheets, as well as some ugliness on the bedskirt.
"That could be vomit, sperm or diarrhea," he says in the episode. "Who knows?"
Scenes like that, though, are par for the course, Melchiorri says.
"I have a job to do, and I do my job, and I try not to get sick to my stomach. Although sometimes it's a little difficult not to."
Other problems highlighted by the episode include four serious leaks in the ceiling of the banquet room, housekeepers who are cleaning between 36 and 48 rooms a day when they should only be responsible for 15, and that everyone from that cleaning staff to the wide-eyed front-desk clerk to Campese and Chang had neither prior experience nor training in their jobs.
Still, Melchiorri found a lot to like about the Fortune.
"That hotel has good bones," he says. "It was a branded hotel. It has a good lobby, good meeting space, good rooms. Incredible location. … There's convenient parking. There's a breakfast room right off the lobby. So, it has everything going for it."
"Hotel Impossible" designer Casey Noble and her team made over the Fortune's front desk and one of the rooms, including giving its closet a "defined identity," whatever that means. But while Campese says the hotel staff is following through by renovating the rest of the rooms a few at a time, the results don't look much like the template you'll see in the episode.
"A lot of the stuff that they did in the room can't be mass-purchased. They sewed their own curtains," he says, in addition to buying lighting fixtures from a clearance sale. "So a lot of the stuff they did, we just can't (re-create)."
The hotel also received products from an array of sponsors, ranging from new key packets, new placards for the phones and 50 new duvets to marketing help, executive-recruiting assistance and access to hospitality management e-books.
And Melchiorri personally taught the head of housekeeping how to properly clean a room, starting with the need to knock before entering.
"I thought it was going to be more reality show-ish. … It really was more him coming to help and there just happened to be cameras," Campese says of the experience.
"Hotel Impossible" is still very much a reality show, though.
"A lot of changes had been made by the time they actually arrived to help out," Campese reveals.
"Like, when the producers originally came out, they were, like, 'Can you slow down on some of the things you're doing? … If you keep doing everything you're doing, we're not going to have a show.' "
And while the episode notes that Chang, who speaks very little English and relies on an interpreter, lost between $500,000 and $600,000 the previous year, Campese stresses there was never anything "Impossible" about the situation he inherited.
"Since I've been here as GM, so since September, the hotel's been profitable," he says. "And every month it's been a higher profit. … So, I mean, it's not like we were in dire need.
"For me, it was never in trouble. … That just wasn't the case," Campese concludes. "We just wanted more knowledge from (Melchiorri), to work with him, because he's worked in this industry for so long. He knows the business better than, you know, anyone."
Contact Christopher Lawrence at clawrence@reviewjournal.com or 702-380-4567.